Do you have a dream bathroom? Most chances are you do not and have no idea what you even like until you see it. Which is why I wanted to share with you these gorgeous bathroom design ideas so you can bookmark them for later. I've selected bathrooms in many styles and you may just find you like a little of 1 thing and a little of another to design your own. I actually really like mixing styles. It makes a unique and more personal look for my clients.
15 Incredible Bathroom Design Ideas: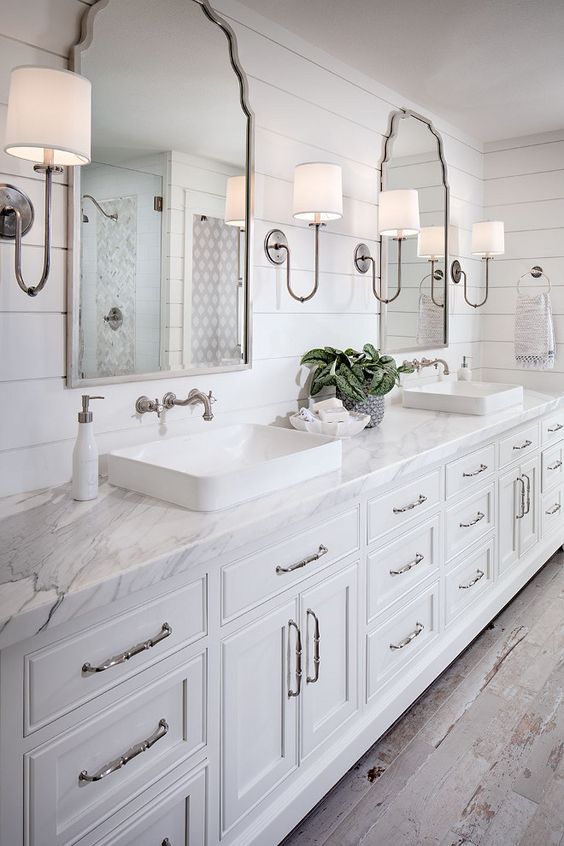 Such a pretty modern look to this bathroom with all it's farmhouse accents like the weathered flooring and shiplap!
{ via Tracy Lynn Studio }