Yes that is what today is. It was easier for me to send her off since she had done a quick summer school session to get her ready for the year but none the less a little hard. I can not believe she is in school 5 mornings a week! You may see some crazy  amount of blogging posts and DIY projects now!! Here are some of my favorite pictures of Lauren today as we headed out the door.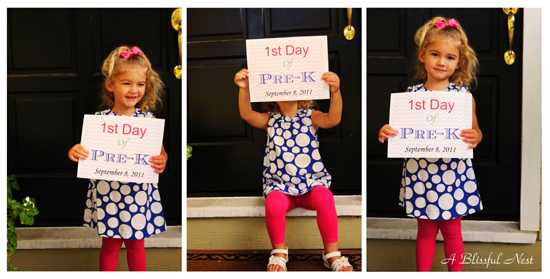 I made this quick sign  for her to hold and think it is a cute idea to do every year. I had done something like this for each week of her first year (yes and it was A LOT of work to keep it up). But I have been seeing some versions of these 1st day of school signs and love the idea and tradition!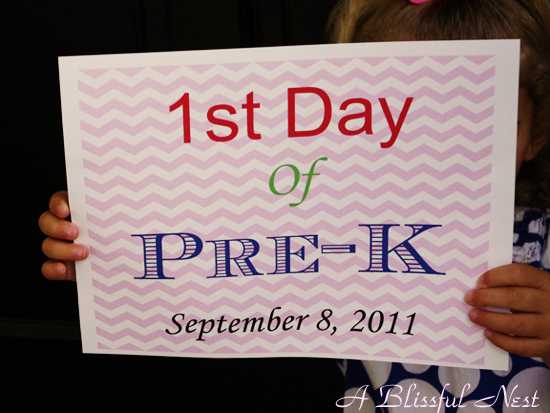 I also just heard that there are moms who have a party on the first day of their kids school year for getting together to be sad or rejoice that they are back in school. I kind of like that idea. Any of you do that with your friends?