Ace Hardware has provided free paint samples. I was also compensated for my time and this blog post. All opinions and positions expressed here are my own and do not necessarily reflect those of Ace Hardware.
My obsession with shades of blue continues. I have it all over the house here and here. I think it is one of those colors that is peaceful in a light color and then striking in a bold hue. I tend to like a neutral palette in a room so I can play around with shades of color. It makes it a little more affordable if you have an ever-changing taste or if you're like me and your pillows and accessories tend to be musical chairs in your house.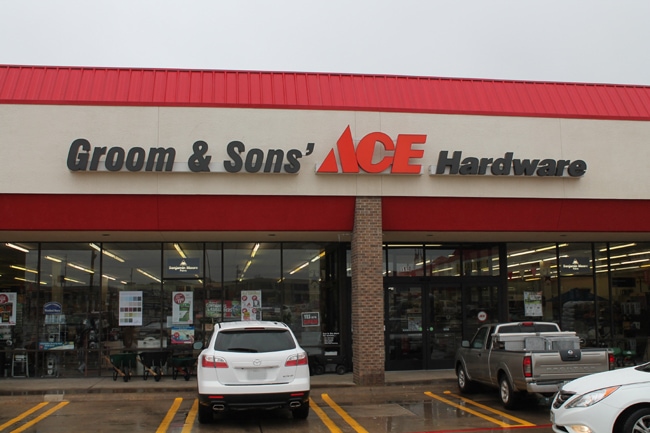 If you haven't see the new shades of color Ace hardware has then you need to get over to your closest store and check them out. They are gorgeous and I was so excited to pick up my favorite color in a new shade – Lake Henry.
It has a touch of green in it that compliments our pillows in the living room and makes them pop – just the right amount to really stand out next to our white sofa.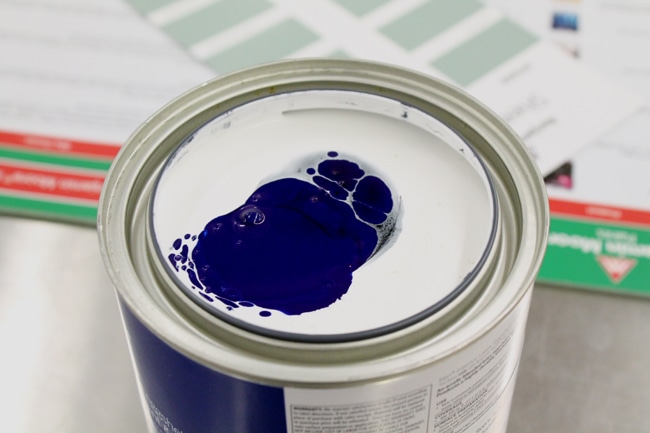 Before mixing it up it looks like it would go towards a royal blue but looks can be deceiving!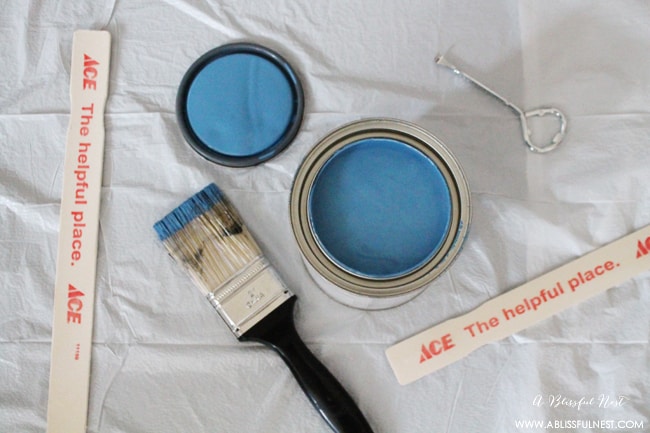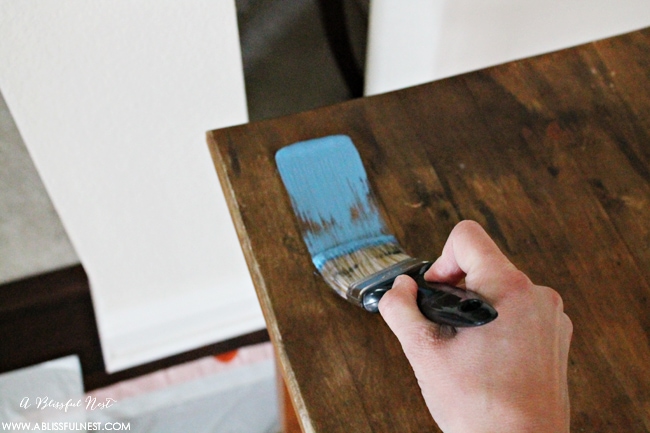 I snagged this little table from our guest room to add next to our sofa and painted it in Lake Henry. I really like having 1 painted piece of furniture in a room in the main accent color. I think it gives depth to the room and adds that right punch of color but is not overwhelming.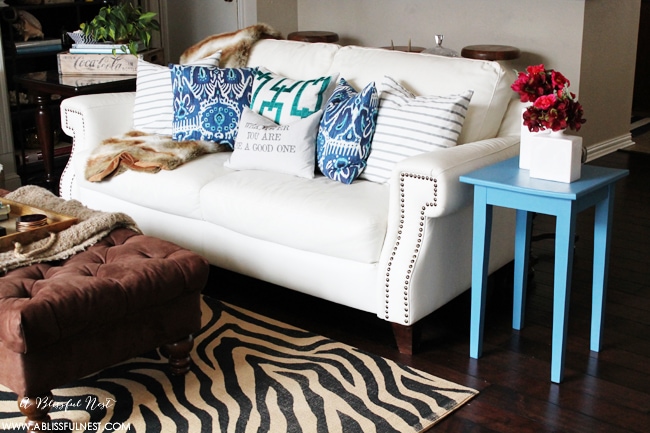 You know how much I love all my white pots on the mantel and thought these more modern vases would really make the side table stand out. Of course, I had to punch it with my spring time colors I'm loving right now.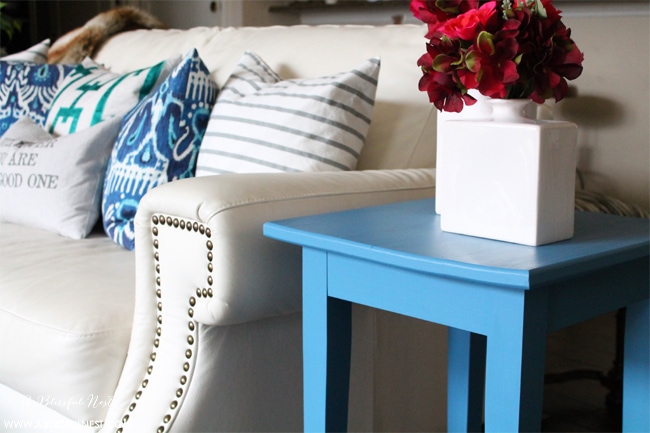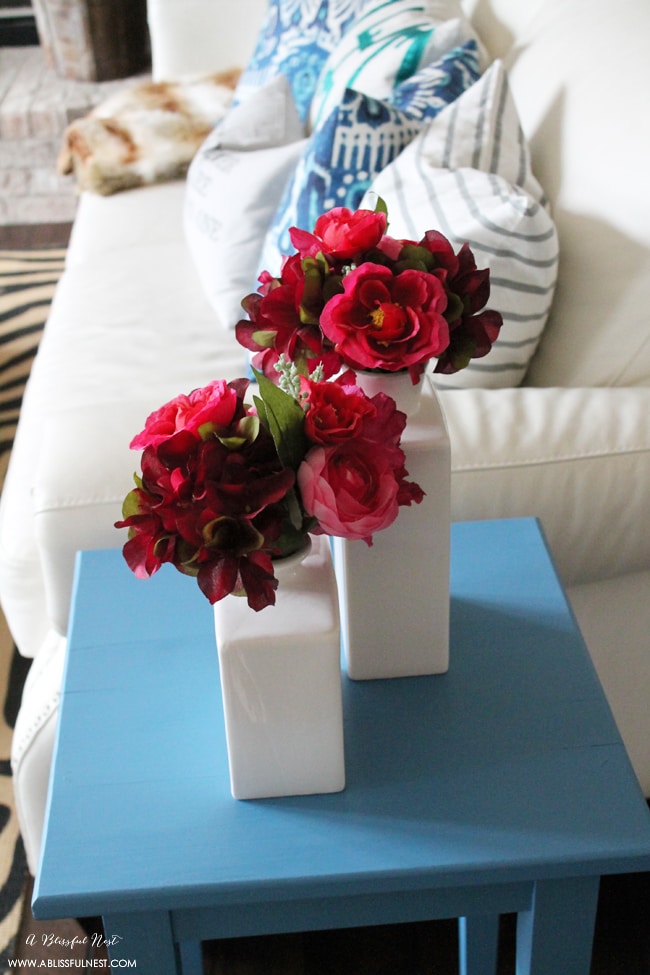 So are you ready to take the color plunge right now?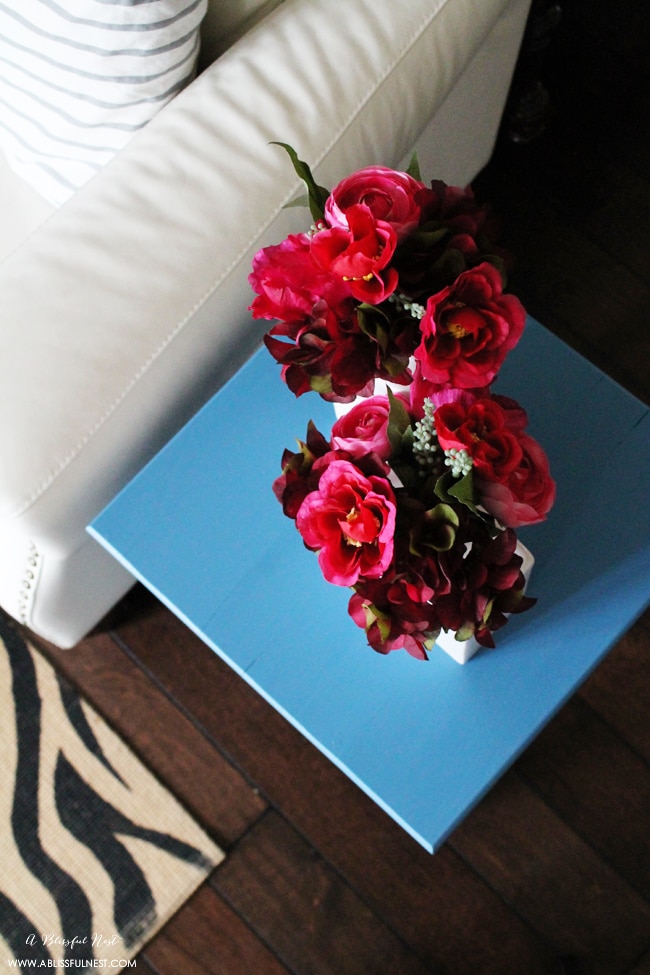 What is your main accent color in your favorite room?
Here are some ideas of some things to paint that can really make your room pop:
– side table
– tray for your coffee table
– do-it-yourself art above the mantle
– paint dipped vases
– tv cabinet
– table lamp
And make sure you stop by Ace and check out their new colors. I know for a fact you will find the right one to add a pop to your most favorite room.
Disclosure: Compensation was provided by Aces via Mode Media. The opinions expressed herein are those of the author and are not indicative of the opinions or positions of Ace.