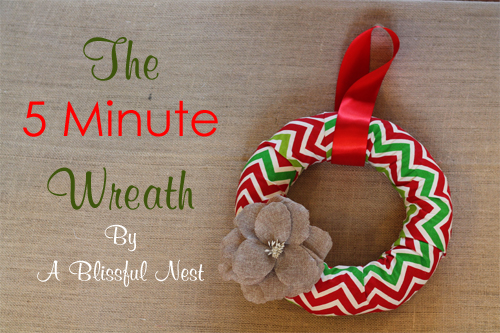 Yes you heard that right. 5 minutes. That is all it took me to make this darling wreath for the back of our front door (yes there is a wreath on the inside AND outside of our door).
Here is what you need: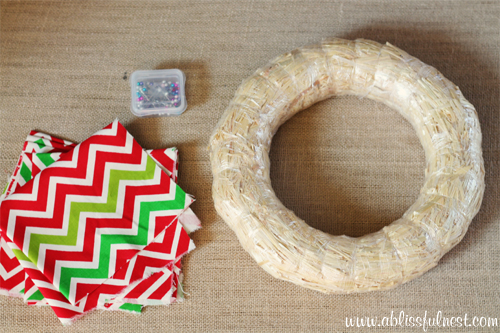 1. Straw Wreath (this one is from Michaels)
2. Scraps of fabric.
3. Stick Pins
4. Anything you would like to embellish it with. (our flower is from Hobby Lobby)
5. Ribbon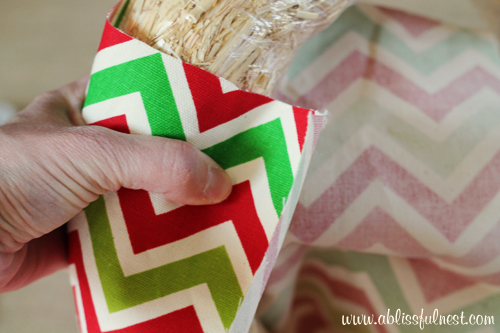 Step 1: Wrap the scrap of fabric around the wreath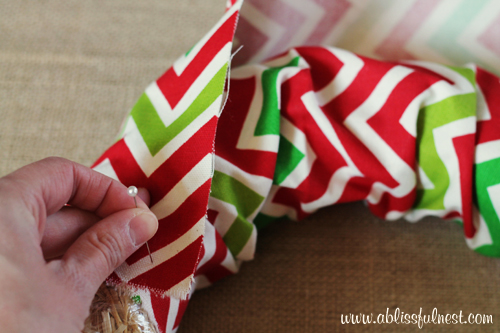 Step 2: Secure fabric tightly and pin using stick pins.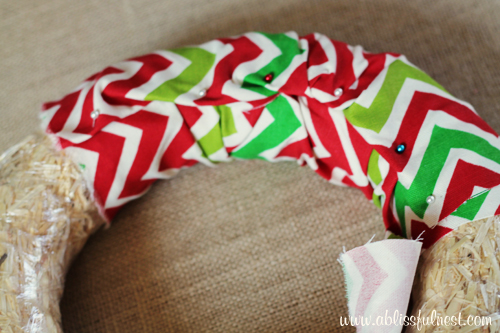 Step 3: Take next piece of fabric and wrap, tucking ends in so they look finished. Slightly overlap your fabric for the straw can not be seen.
Step 4: Repeat until the wreath is covered in fabric and is pinned tightly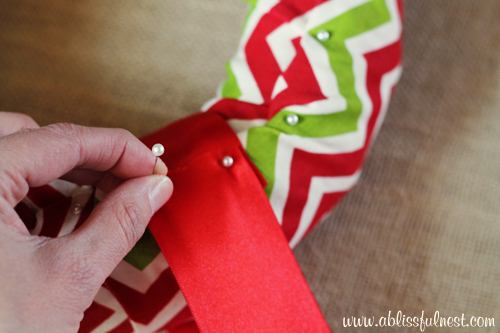 Step 5: Cut a piece of your ribbon to create a large loop to hang it with. Pin in place (pin to the back of the wreath)
Step 6: Embellish with flowers, trim or ribbon! Ours had a huge alligator clip on it so I just slid it right on.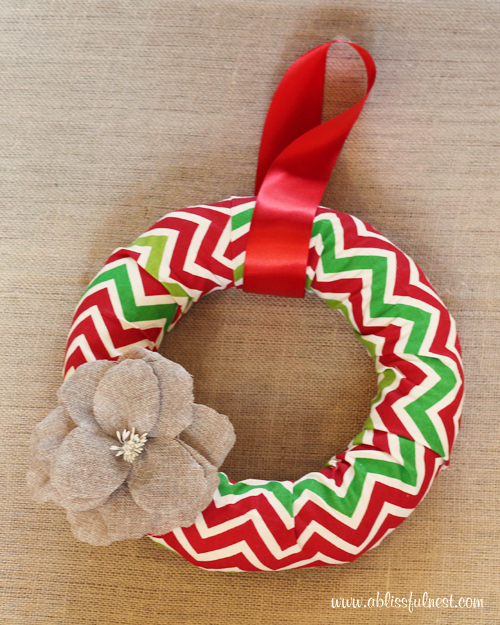 I would love to see your 5-minute wreath! Who's up for it?? Email me pictures to [email protected] and we will share them on our facebook page.
Looking for other great wreath tutorials and ideas, check out our popular tissue paper wreath!