Today I am so excited to be joining the blogger series by 11 Magnolia Lane called "A Day In The Life of A Blogger" and sharing with you what a typical day for me looks like. Now honestly depending on what is on the schedule my days are always so different so this is n average day. What I love about this series is gaining tips and ideas from other women entrepreneurs on how to organize my time better and tools to streamline my business and every day life. I have a feeling we are all going to learn a lot from the other women in today's bl0g hop so make sure you click over to each of them at the bottom of this post.
And full disclaimer. To make this as authentic as possible, these are all iPhone pictures  so the quality is terrible. But I just snapped as I went throughout my day. Also, I will add the sources for whats in the pictures below each one so you can just click on them.
This post contains some affiliate links for your convenience. Click here to read my full disclosure policy.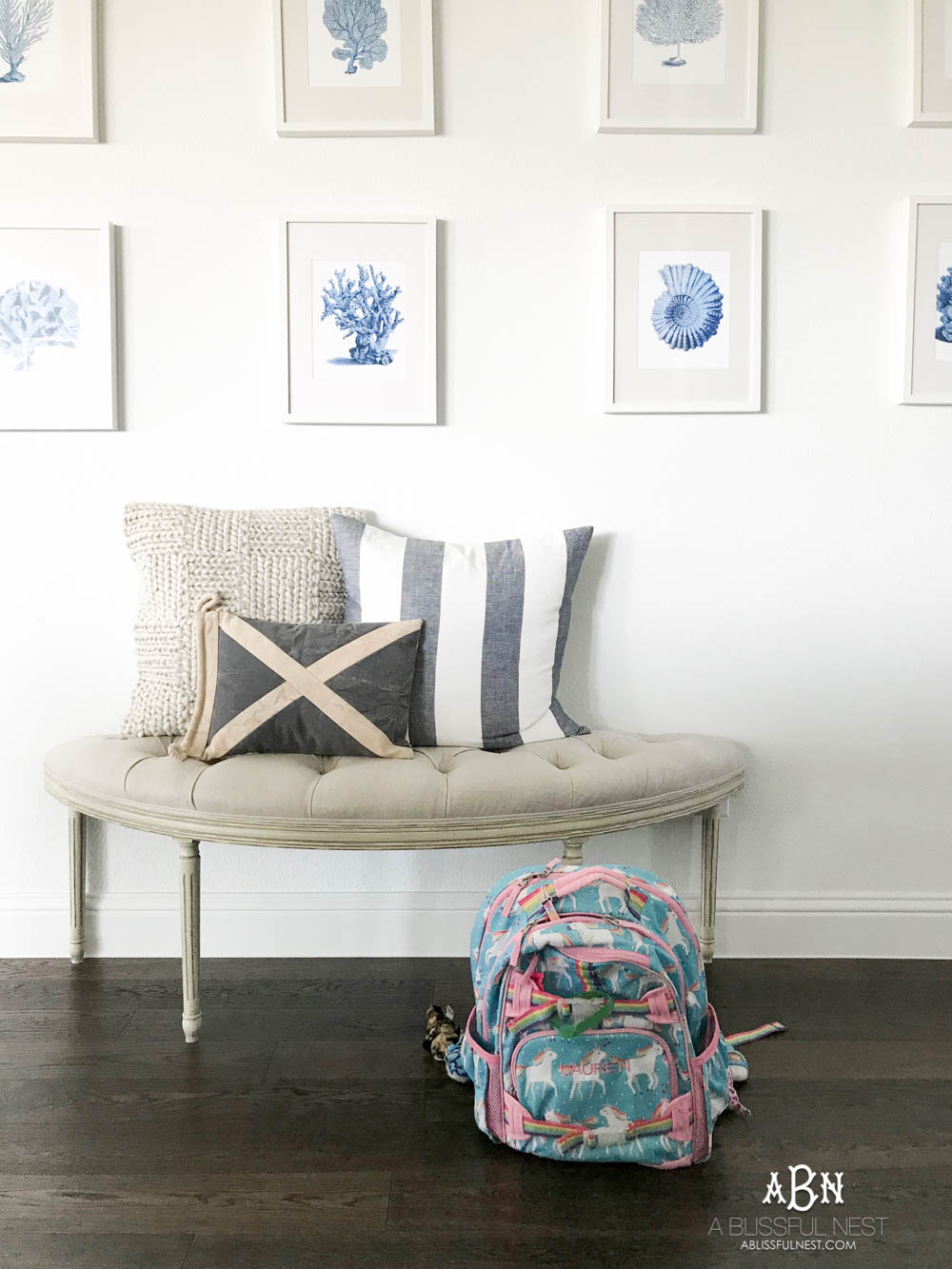 In the morning we all get up at about 6:30am to get Lauren off to school and start our day. It is hectic usually with all of us in the kitchen so I try to pre-make what I can on Sunday nights for her lunch so it is easy to put together the morning of. I make mason jars filled with fruit and berries and her chips and snacks are put in zip lock bags. The only thing I am making in the morning is really her sandwich.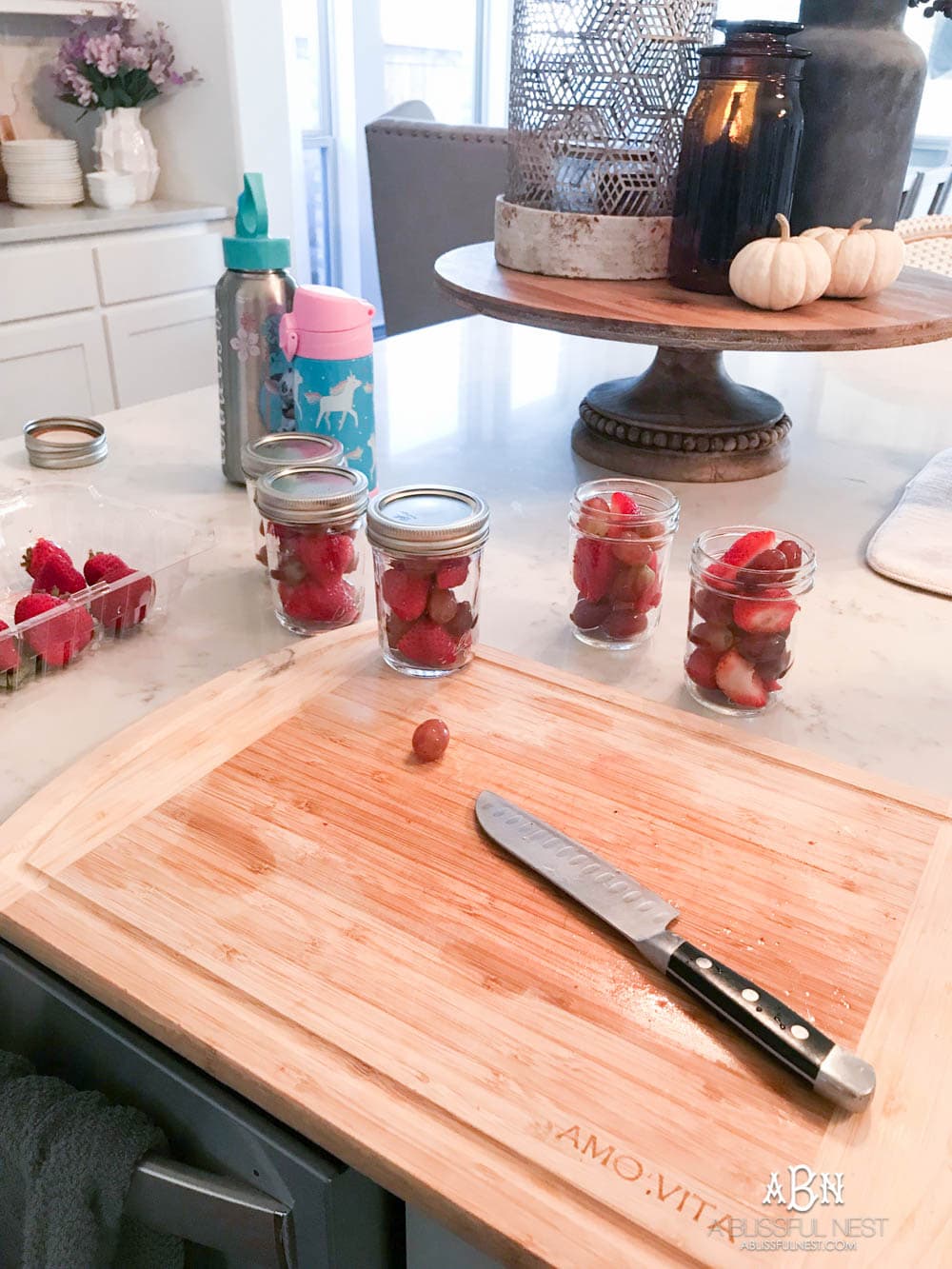 My husband usually is the one who takes her to school so I can stay in my pj's and not have to add into the mix me getting ready until later. Honestly for me this is super helpful since I am not a morning person. Once I'm on my second cup of coffee I perk up though. Once they are gone, I clean up the kitchen and tidy up a bit. For some reason I can not concentrate if there are dirty dishes in the sink and the counters have not been wiped down. This simple 5 minute task helps me get focused and be able to sit down and work.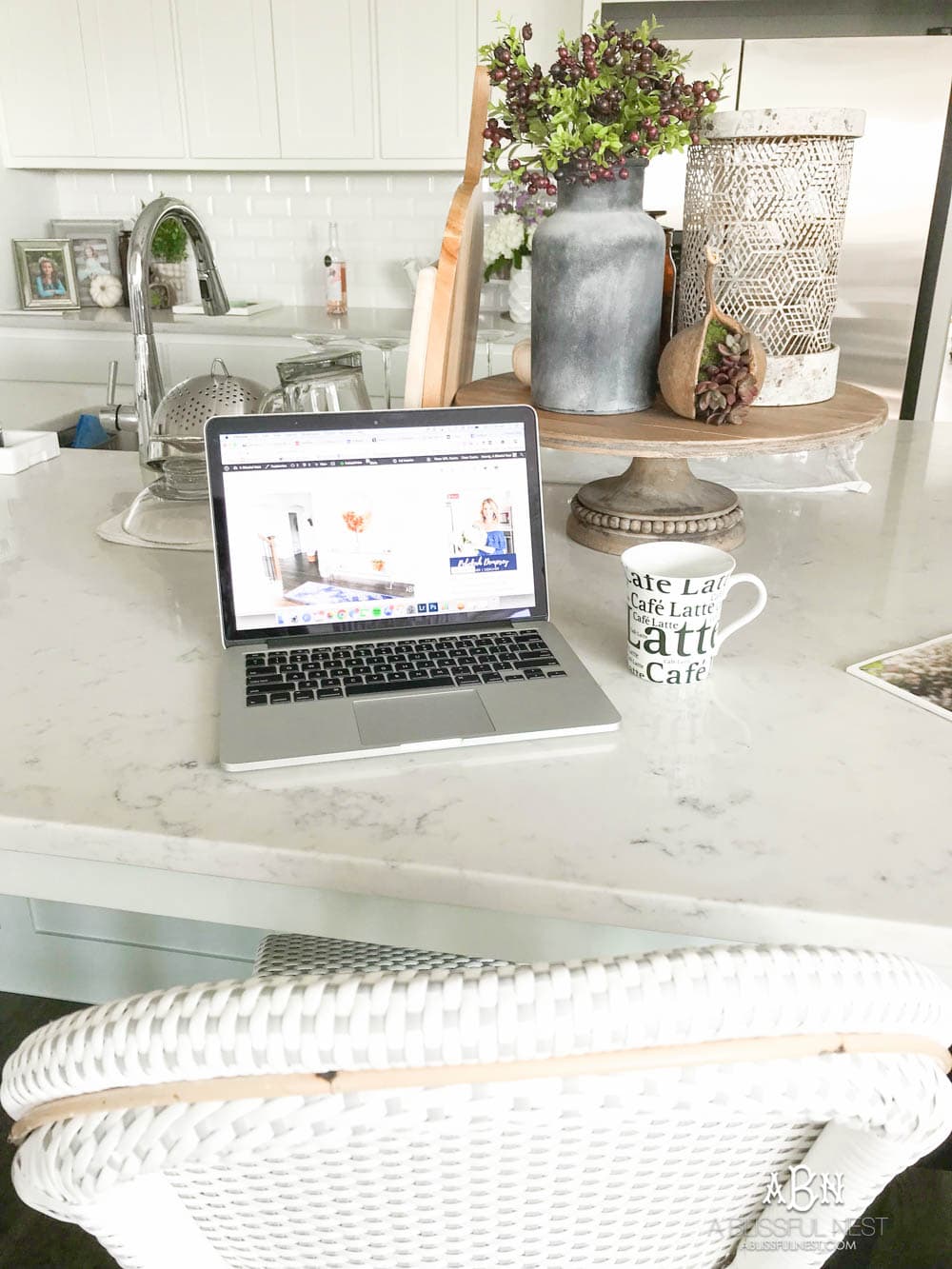 So once they are out of the house this is usually where you can find me. I am either at the kitchen counter with my coffee and computer or in my office just down the hall. This is about when I have my second cup of coffee. I generally sit here for about an hour. I answer emails, check our social media accounts, do our morning post on Instagram and any other small tasks to get me organized for the day. Today I am shopping for a party I hosted over the weekend that I will be blogging about soon. So there are a lot of little things I need to pick up and do. Once I am organized for the day, then I will go take my shower and et ready for the day.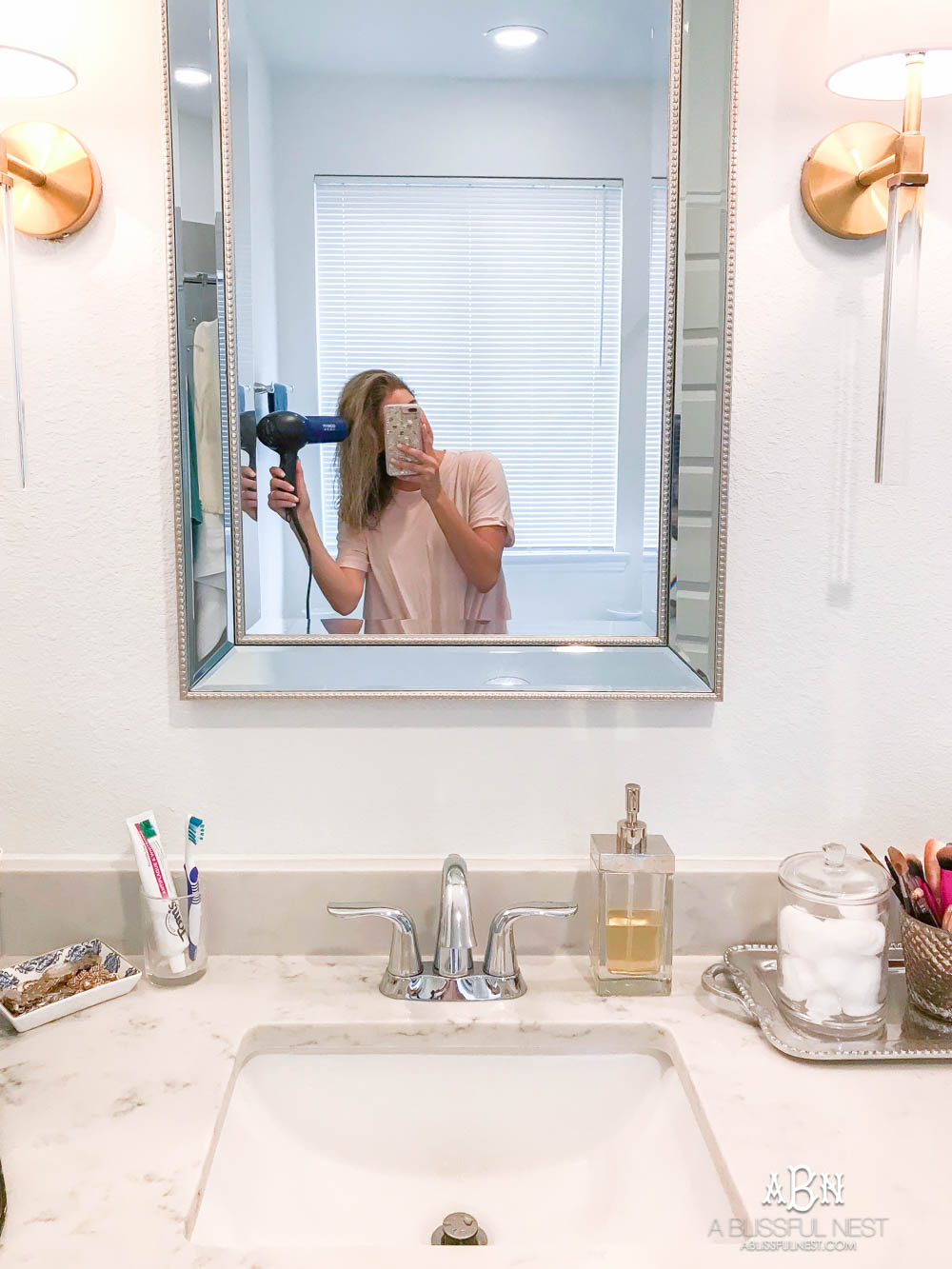 I am really low maintenance on my makeup and hair during the week. I love me some dry shampoo and this Living Proof Root Lift is my favorite right now. I will go 2-3 days in between washing my hair and typically use some concealer, cream blush and mascara and thats it. Because I work at home I can get away with this and this is one of the things I love the most about my job. I do not need to get myself put together to go into an office. Don't get me wrong. Sometimes I miss seeing other adult faces during the day but not having to get all dressed up for work each day is one of my favorite things.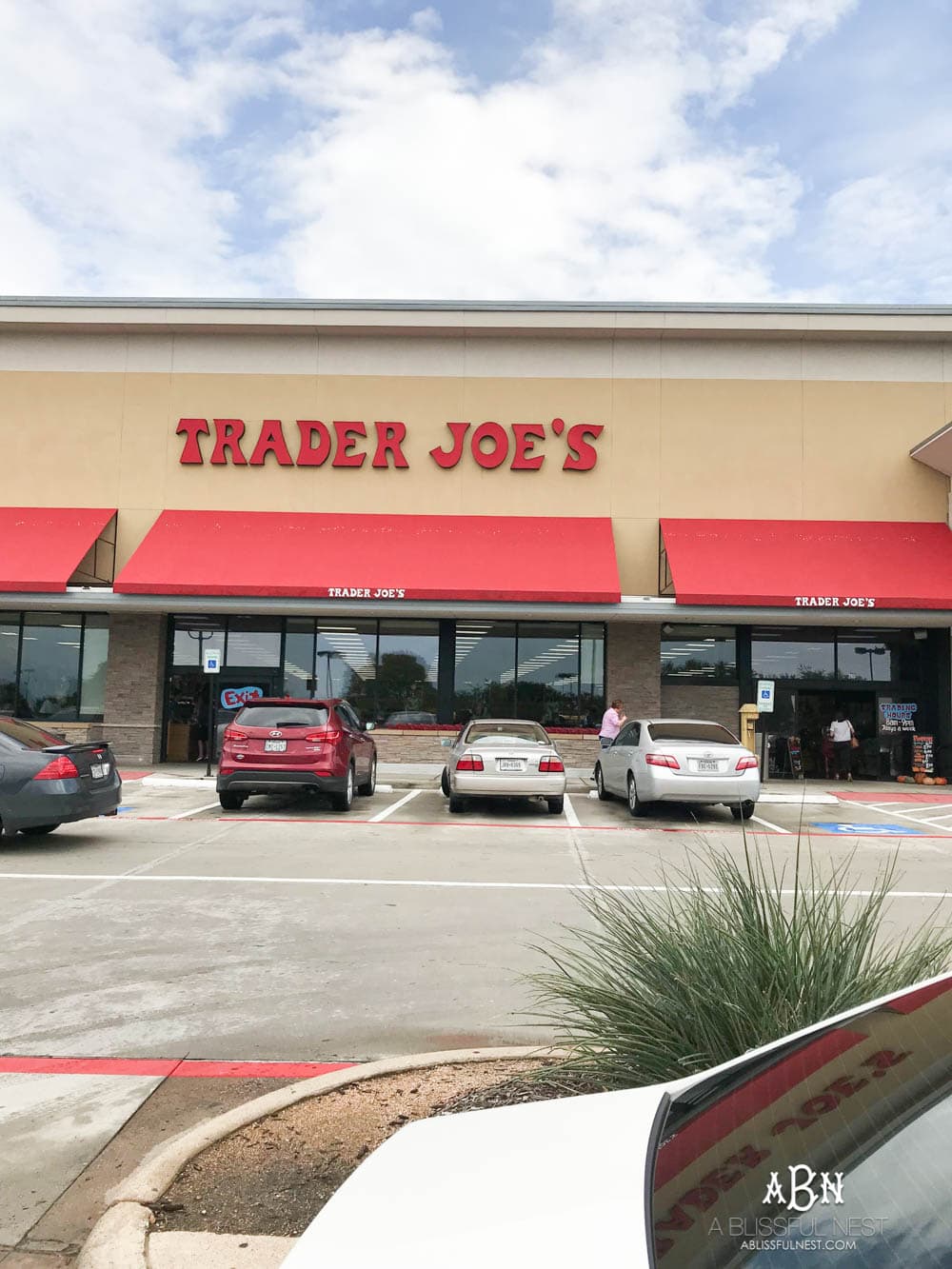 Once I am ready for the day is when I either run the errands I need for an up coming shoot, when I am styling, or photographing/editing photos. This is such a rush time for me because I only have a couple hours in my day to get these things done since I need to be in carpool by 2:55pm. This is why I have to be super organized in the morning and plan out sometimes days in advance all the props I need for multiple upcoming shoots and batch work. When I batch work I am the most productive. This can be one of the hardest things to do though if you are not super organized. To help me batch shop, batch style, etc, I use a small organizer and plan typically up to 2 weeks of errands and tasks at a time. Then 1 day is dedicated to shopping, the next to photographing multiple posts and then writing multiple posts all in different days. I'm exhausted even thinking about it!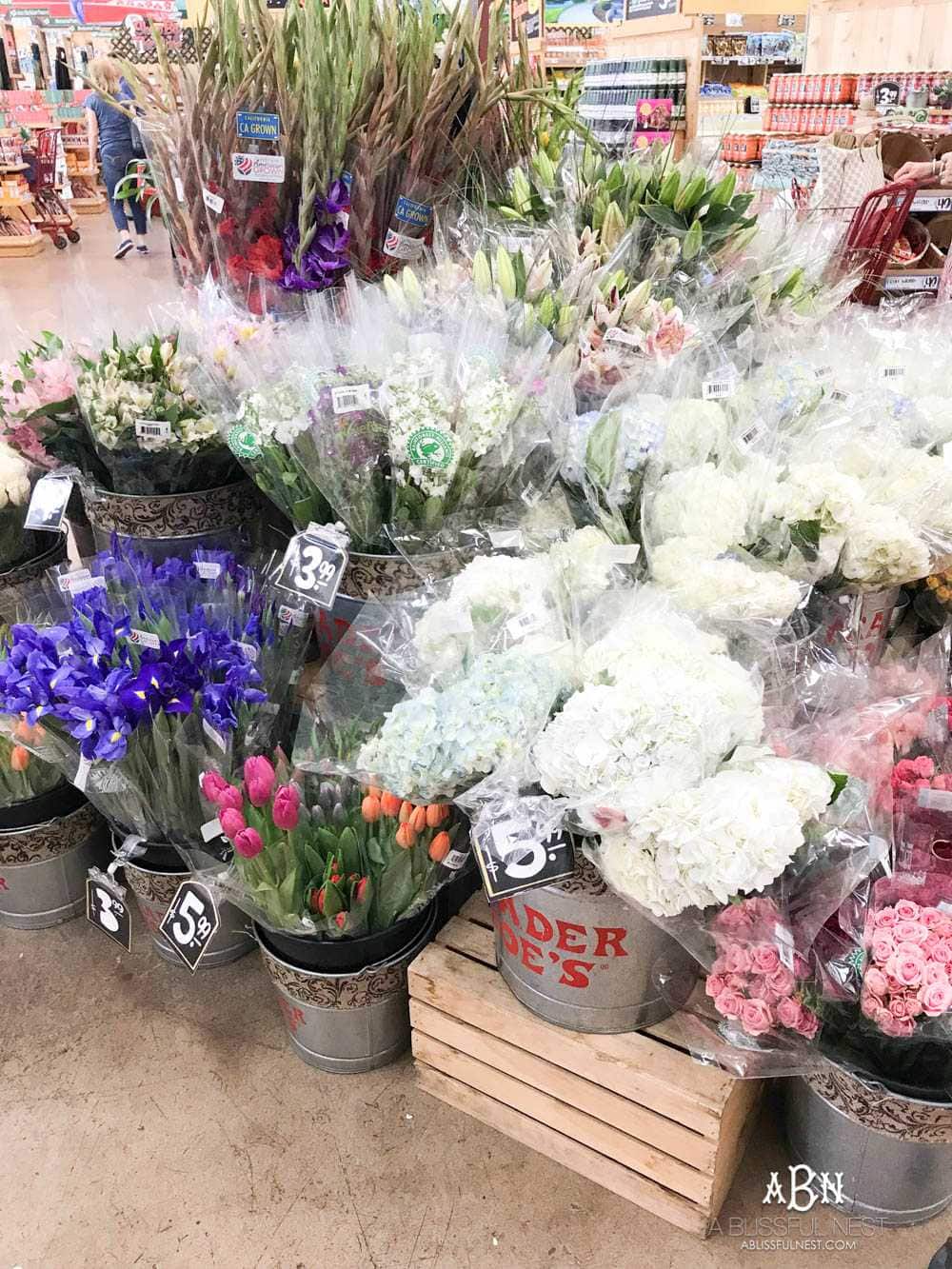 A little hint. Trader Joes has the most gorgeous and inexpensive fresh flowers. 9 times out of 10 if you see flowers in my photos this is where they are from.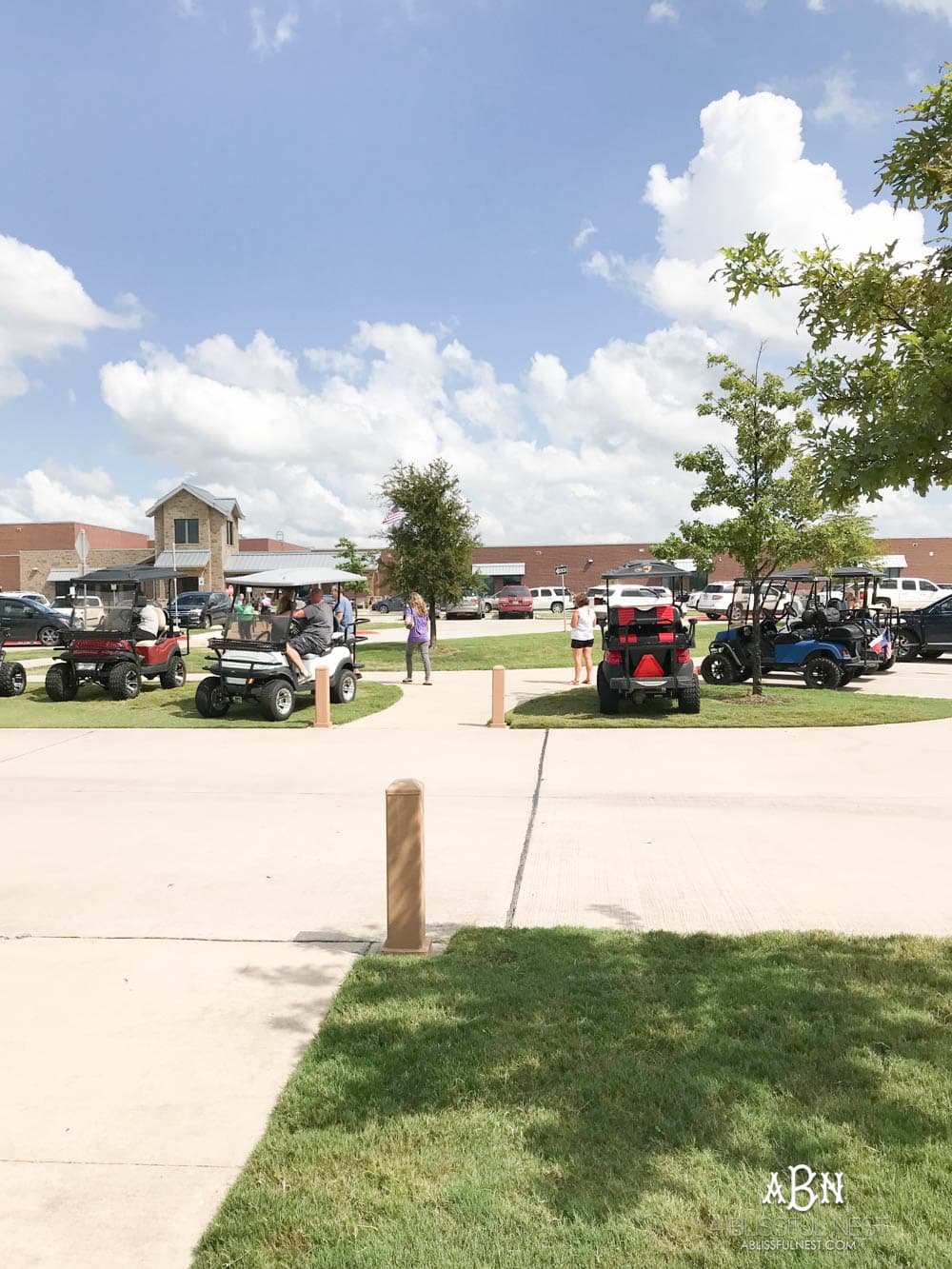 At a quarter to 3pm this is where I am. Our new neighborhood is a golf cart community. Meaning everyone drives one to get around. So this is what you will see at pick up. Now coming from California you would NEVER see something like this and I think thats why I absolutely love it. I am trying to convince my husband that we need one. I can see with the way the parking lot and school is laid out it would be so much easier to have one. So honey if your reading this here is another hint that we should get one. Lol!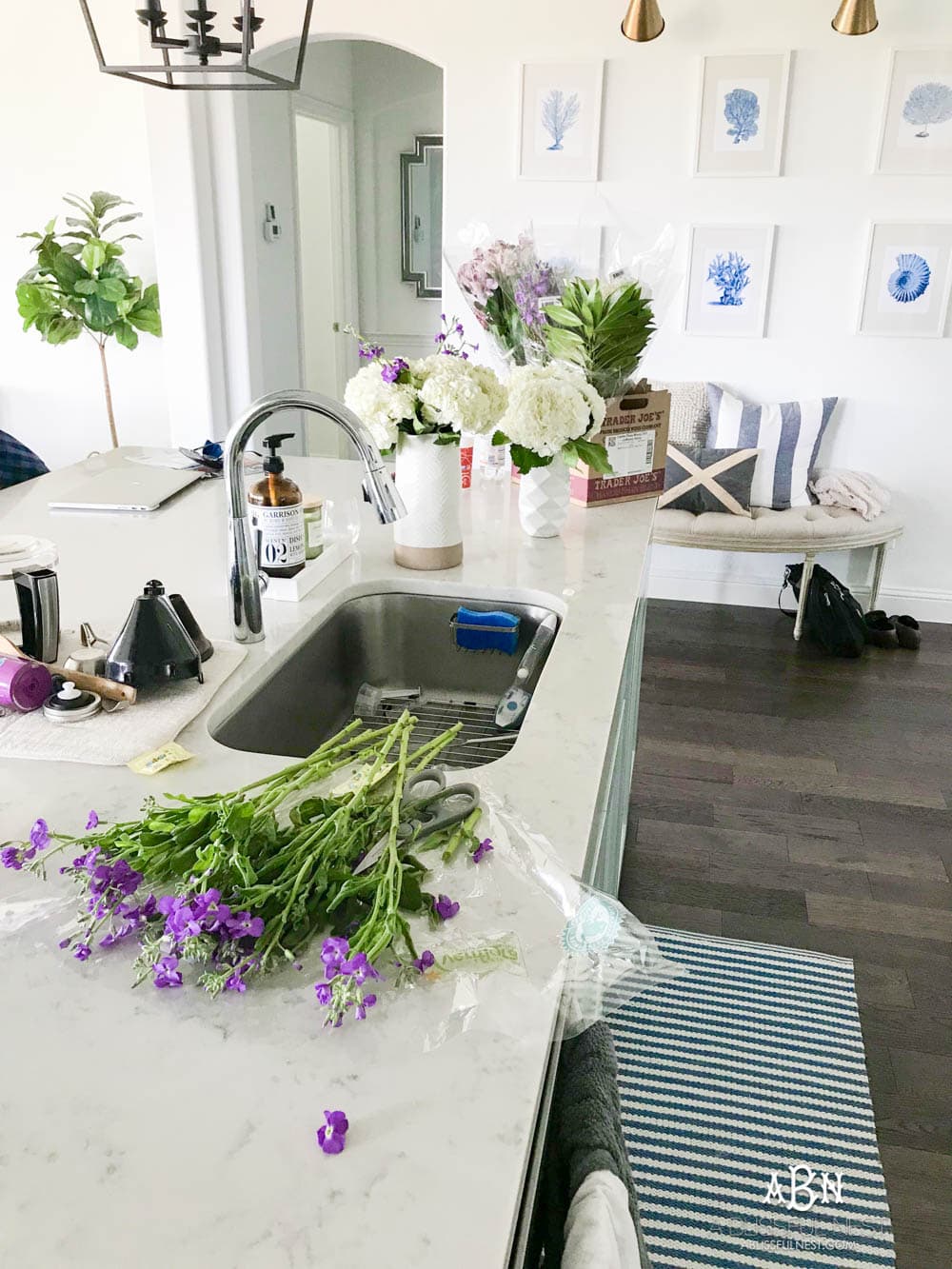 After I grab Lauren, I will make a cup of coffee and either work on more styling for and hour or so or I will write. Lauren tends to come home and do her homework right away so this is how I can justify me working a bit more after she gets home. It's like we are doing our homework together.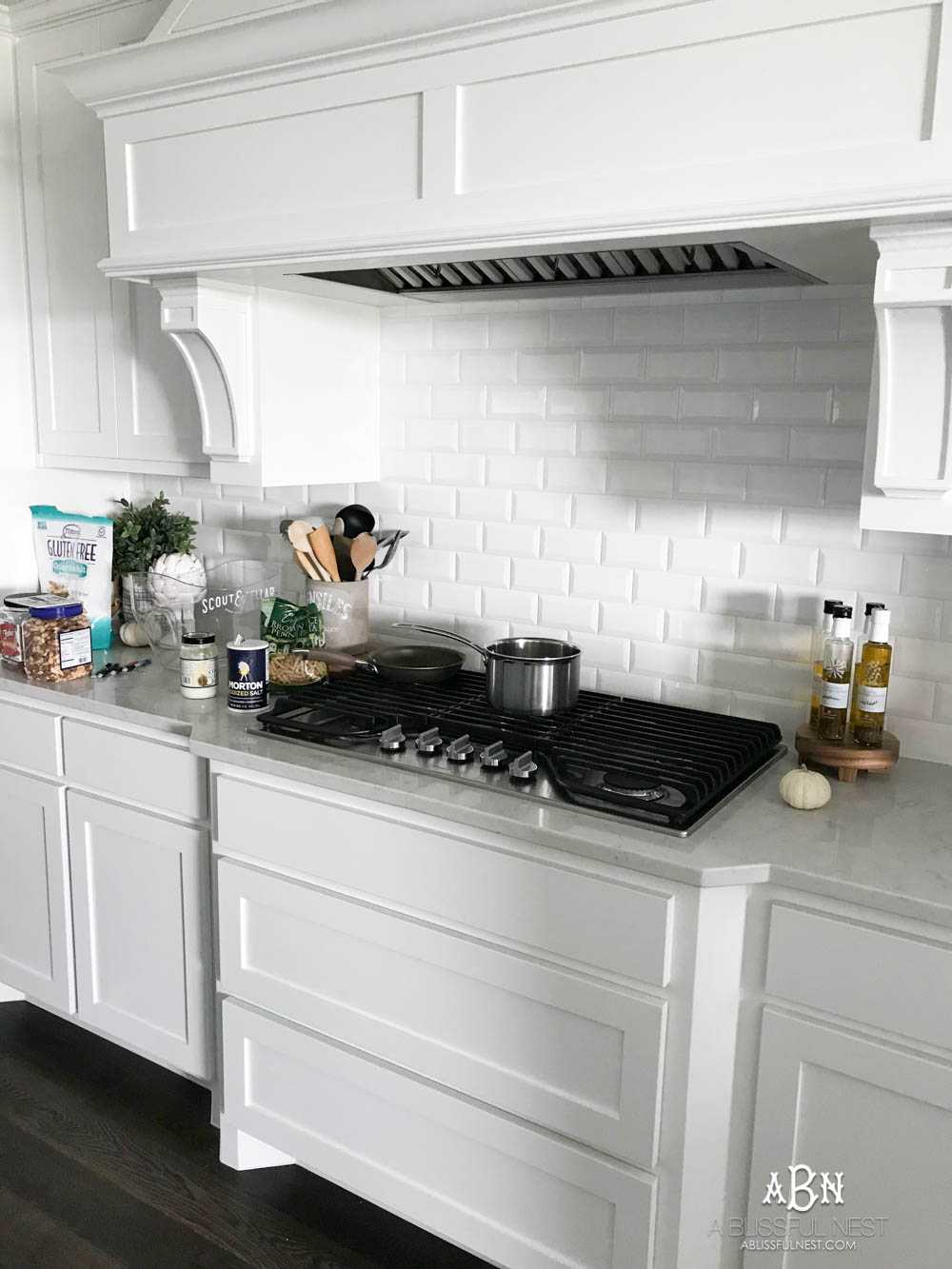 Then around 5:30 I am starting dinner. We tend to eat early (around 6ish) because I will then need to run her to softball practice or horse lessons. I sometimes wonder if I ever sit down for 2 seconds. Honestly if I didn't plan my days in advance I don't know that I would accomplish anything. It is a big deal for me to have a set plan or else I would feel the overwhelm much more often.
Make sure to check out my blogger friends too and grab some tips on how they organize their days!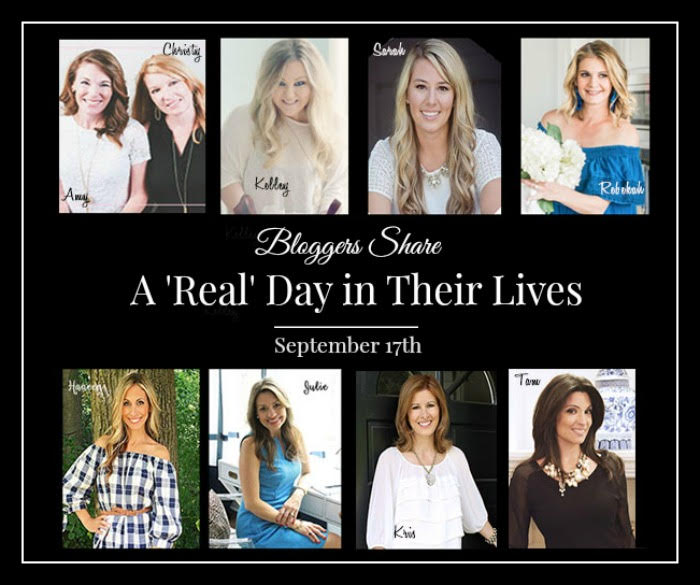 Amy & Christy – 11 Magnolia Lane {Christy} and 11 Magnolia Lane {Amy}
Kelley – Kelley Nan
Sarah – Life on Virginia Street
Rebekah – A Blissful Nest
Haneen – Haneen's Haven
Julie – Less Than Perfect Life of Bliss
Kris – Driven by Decor
Tam – Citrine Living