I just realized this has been feature on Wedding Chicks and Hostess With The Mostess AND I have shared it on our facebook page BUT not here! Shame on me. It deserves a proper write up and shout out right here and right now!
Our Alice In Wonderland collection is like no other out there. It is bright, modern and quirky just like the Tim Burton version of the movie. Nicole Benitez and I were out at dinner and she had this fabulous idea of creating a modern Mad Hatter themed shoot incorporating our best vendors with gorgeous models. The shoot was geared more towards a wedding shoot but easily could be set for a bright and fun tea party for your kids. Lots of mix matched tea sets, bright ribbon, a cluster of poms and lanterns, and lots of pillows made for a perfect setting.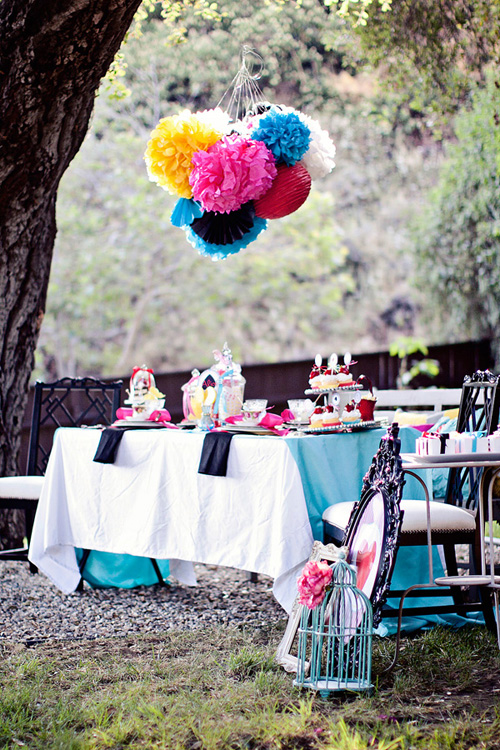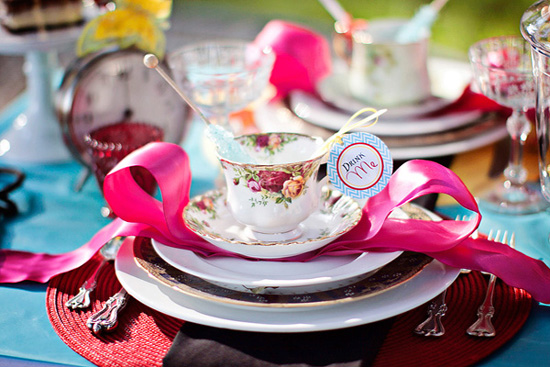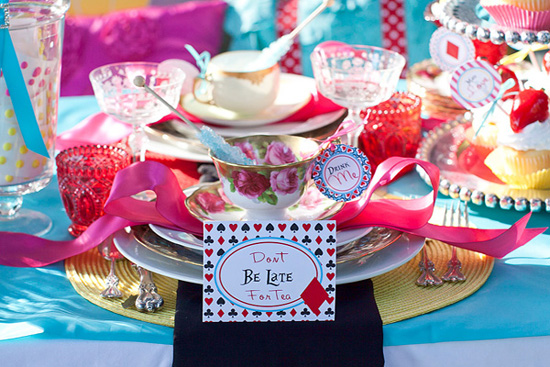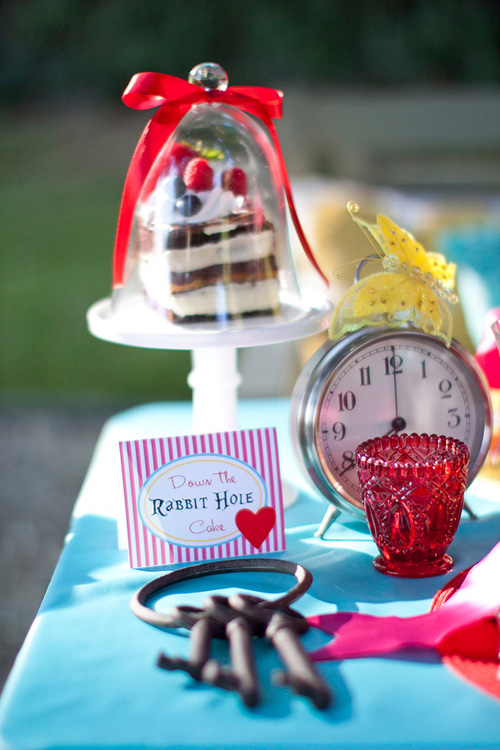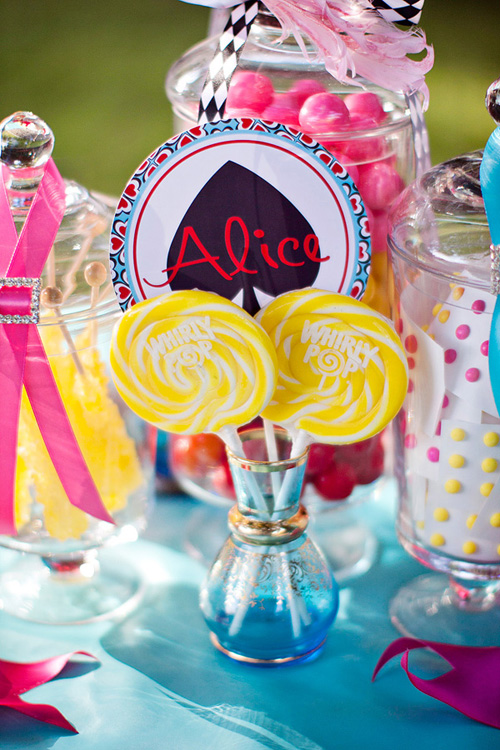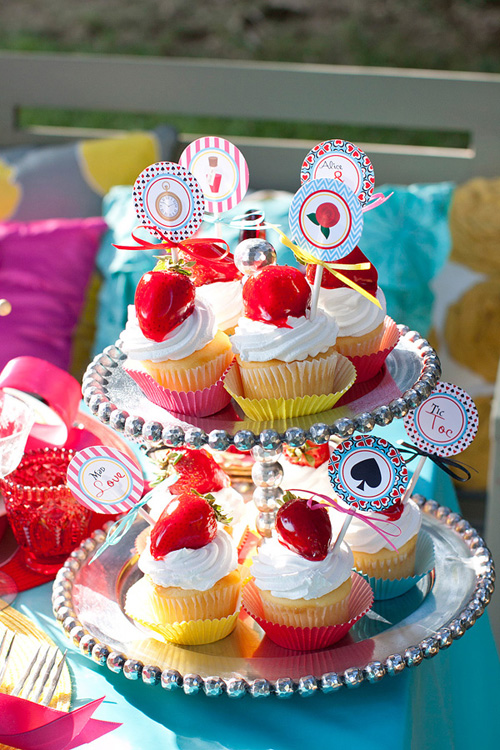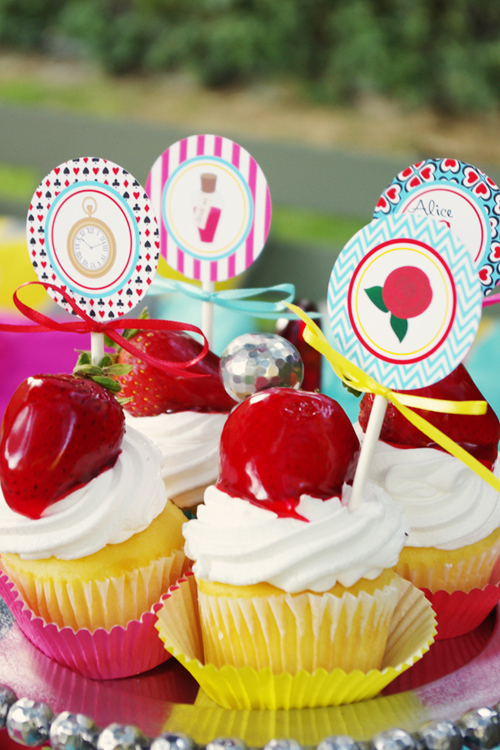 Of course some sweet treats to take home  are a must! These are laid out on a platter of pink sixlets. Each box is tied with mismatched ribbon and one of our favor tags. So simple and easy!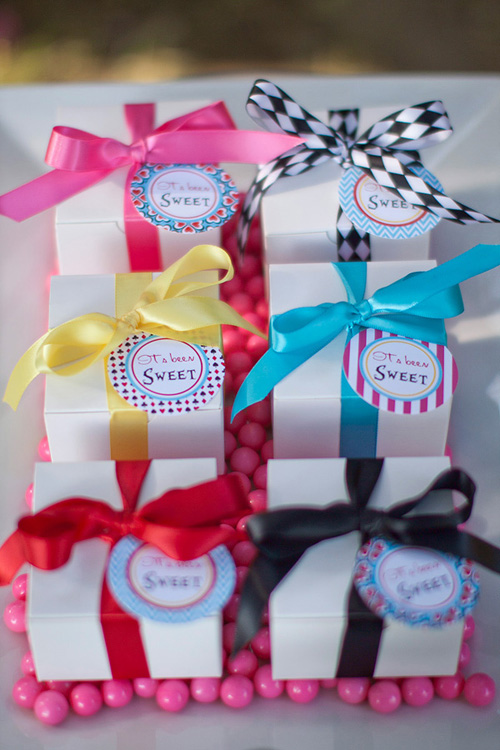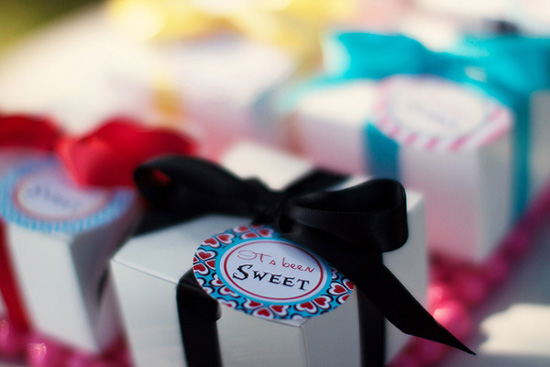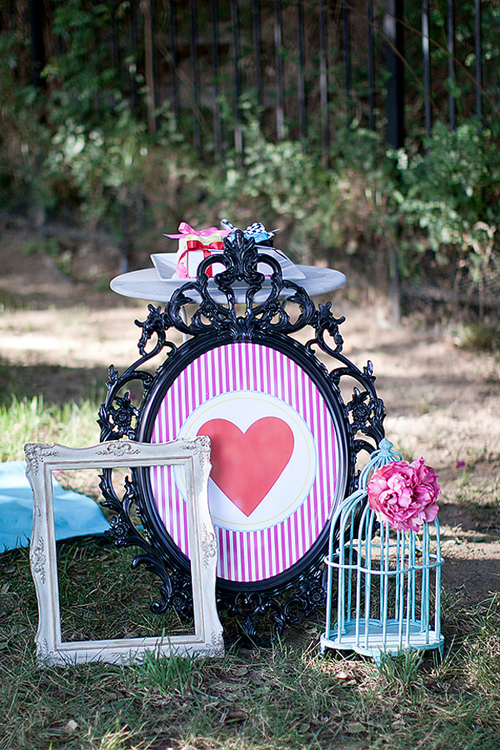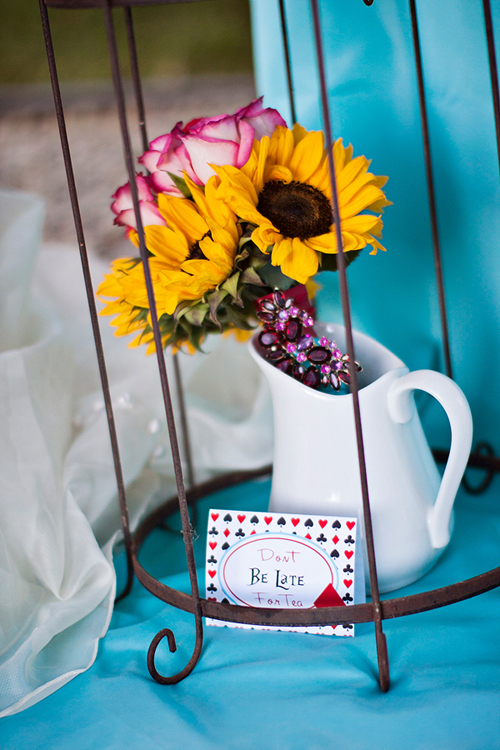 A funky banner finishes the decor. This one says "Mad Love"- great for a shower or rehearsal dinner. It is also made to say "Happy Birthday" of course for a modern tea party birthday.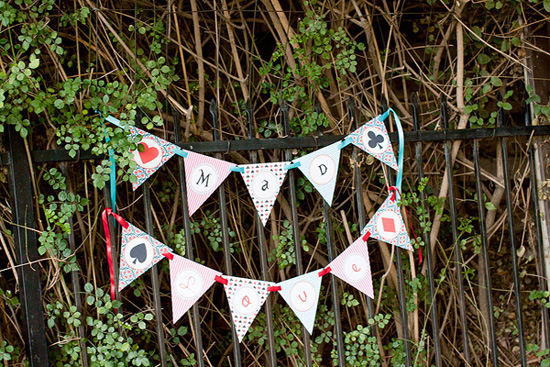 Our Alice In Wonderland Collection is available in the SHOP now!
Invitations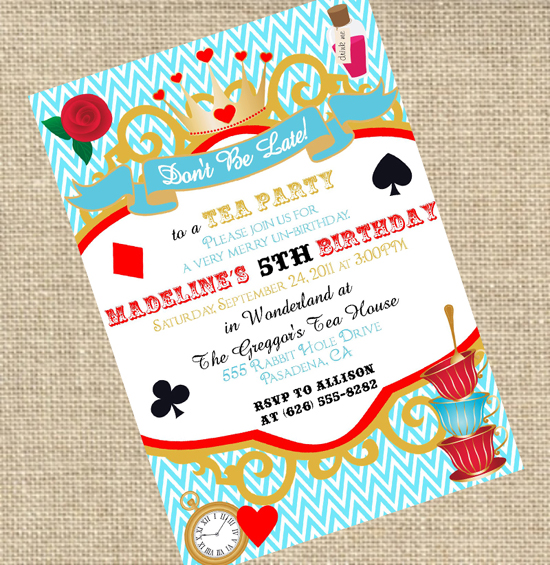 Party Package Collection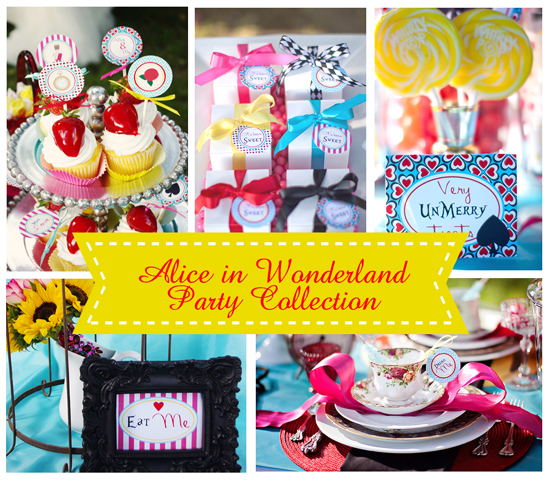 Our fabulous vendors:
– Styling/Printable Party Decorations: A Blissful Nest
– Photography: Nicole Benitez Photography 
– Men's Neck Tie: Kait Emerson Designs
– Poms/Pomettes: Pom Flair 
– Wedding Attire: Bonny Bridal
– Hair and Makeup: Nicole Lennox
– Hair: A Pretty You
– Makeup: Aimee Jakes {Puff Mud Studio}
– Hair Accessories: La Couture Amor