Beautiful + Stylish Spring Throw Pillows
This post may contain affiliate links. Please read our disclosure policy.
Sharing a collection of spring throw pillows that will instantly update and refresh your decor for the season. A good mix of low versus high price points for any budget.
Every spring one of my very favorite things to do in our home is switch over to my favorite spring throw pillows! The colors, patterns and textures are the best and I love mixing and matching the bright and bold colors.
Now that we're gearing up for the spring months, I've been looking for some new spring throw pillows to add to my collection and found a bunch that you're going to just love!
Whether you're into hues of blue, neutral shades or just need a few new throws to add into your mix to spruce things up, there's bound to be a pillow or two here that you'll be adding to cart! Just scroll down to see all of this year's bright and beautiful spring throw pillows!
This post contains some affiliate links for your convenience. Click here to read my full disclosure policy.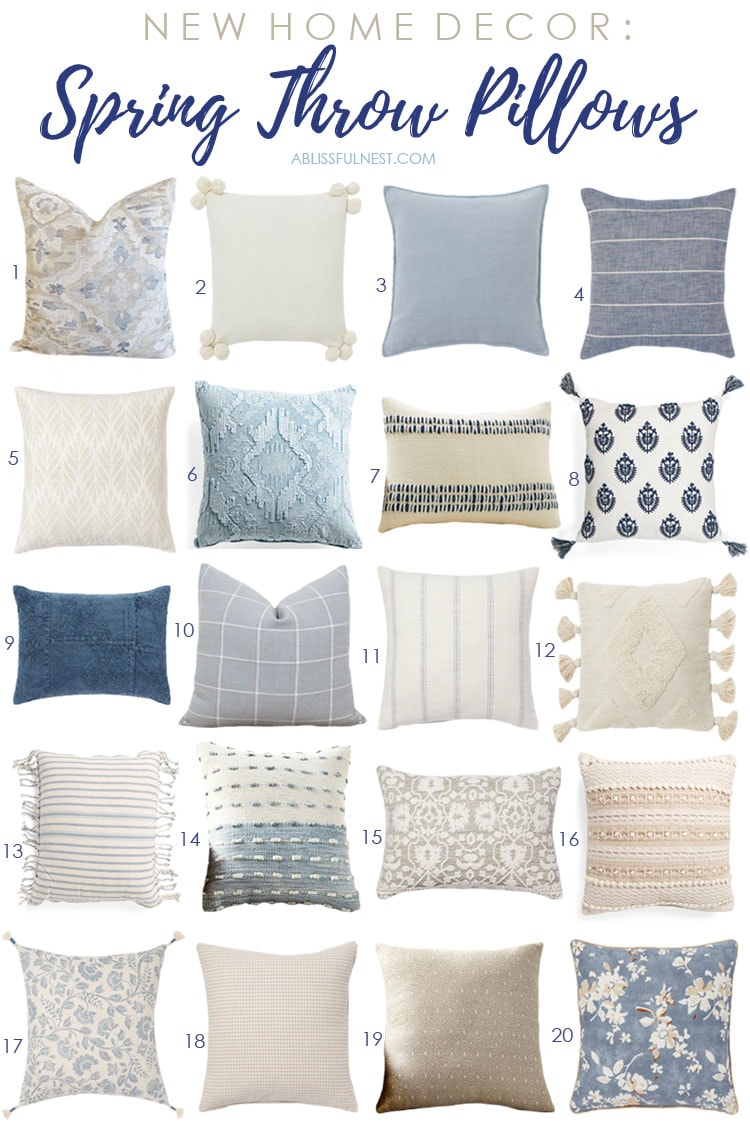 1 | 2 | 3 | 4 | 5 | 6 | 7 | 8 | 9 | 10 | 11 | 12 | 13 | 14 | 15 | 16 | 17 | 18 | 19 | 20
Bright and Beautiful Spring Throw Pillows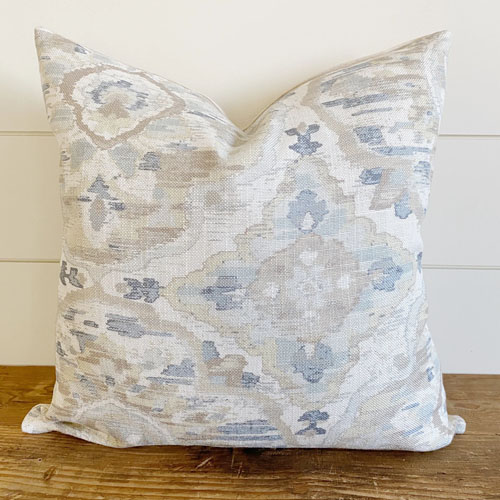 1. Blue and Neutral Muted Watercolor Throw Pillow: I love this print SO much and the colors are just unmatched. It's so, so pretty and wait until you see the price! If this color scheme is your thing, you have to add this to your throw pillow collection this spring.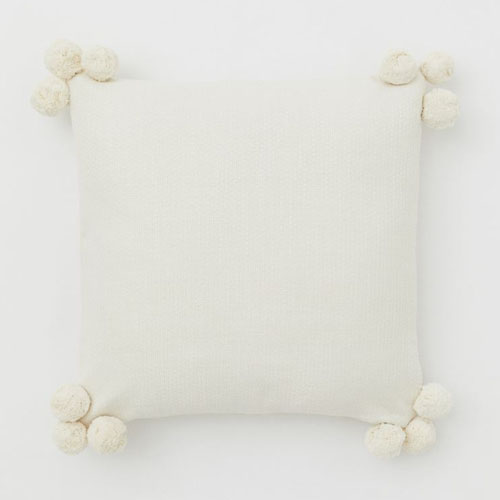 2. Pom Pom Throw Pillow: under $20, super neutral, and the cutest pom pom detail! I love this throw, it's so affordable and a no-brainer to add to your spring setup!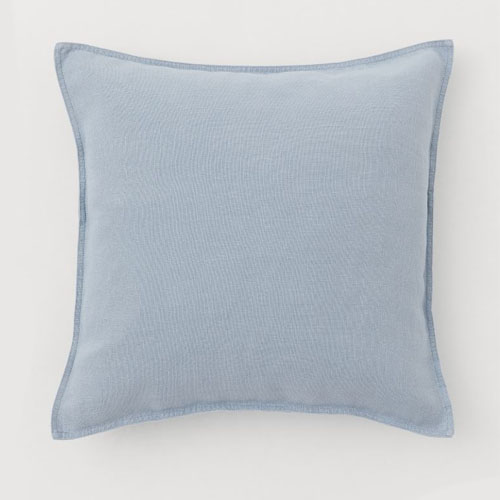 3. Blue Linen Throw Pillow Cover: this under $15 throw pillow is the most perfect shade of blue! I love it and you cannot beat the price.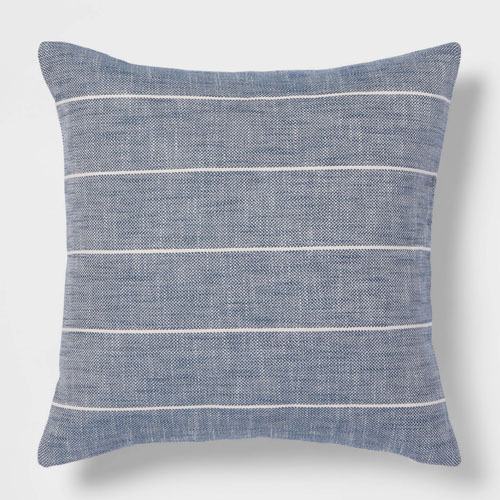 4. Navy Striped Throw Pillow: if you're looking for a bold pillow to add to the mix, you have to add this navy striped throw pillow! It's only $15!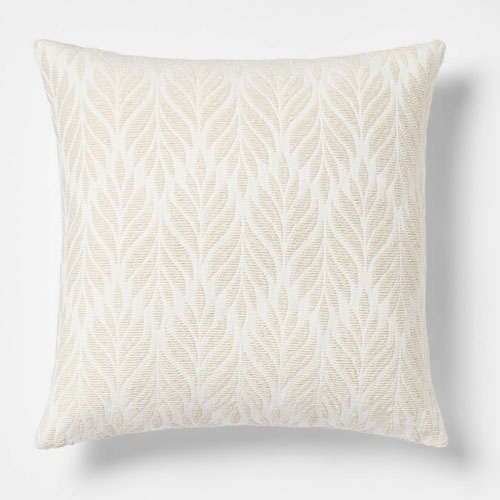 5. Woven Botanical Throw Pillow: this floral print is different than your typical floral pillow and I love how subtle it is! It also comes in a really pretty pink color. Love it for spring!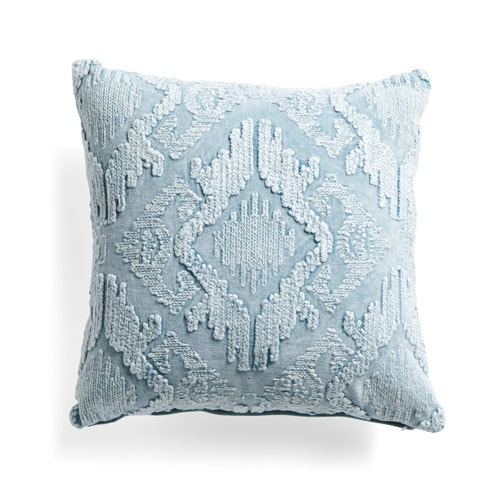 6. Blue Embroidered Throw Pillow: this might be my favorite of all the new spring throw pillows I've found! It's under $30 and just so beautiful.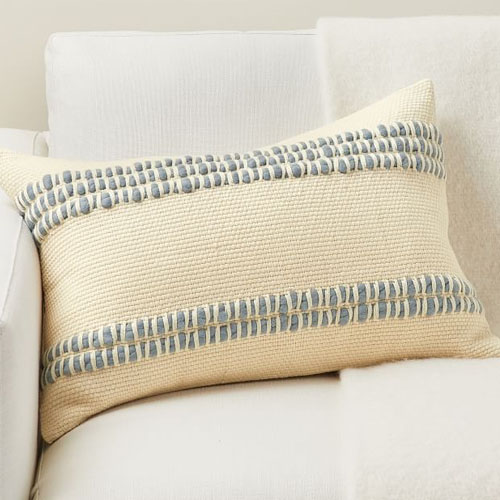 7. Navy Stripe Textured Lumbar Pillow: such a fun throw for spring and summer! It comes in a few colors and it's something so different. I love mixing in a few lumbar pillows to switch things up!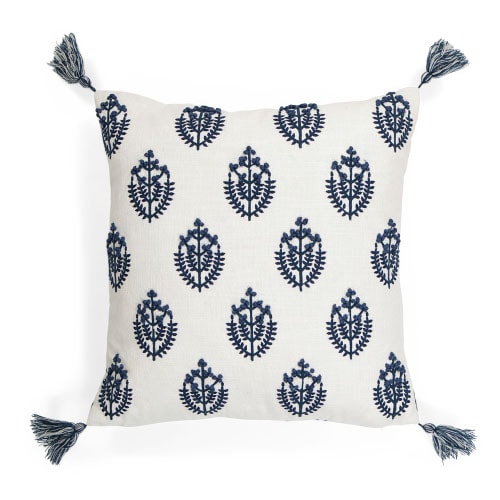 8. Navy Embroidered Throw Pillow: this embroidered throw pillow is under $30 but has such a Serena and Lily look to it, doesn't it?! I love it!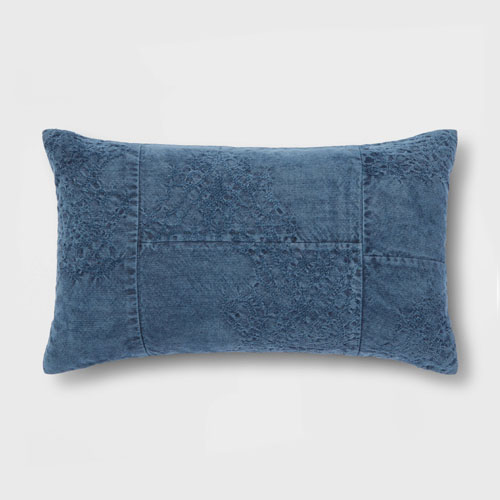 9. Navy Textured Lumbar Pillow: this pillow comes in a ton of colors and I love the distressing/texturing it has to it. It's subtle and pretty and adds a bold touch to your throw pillow setup.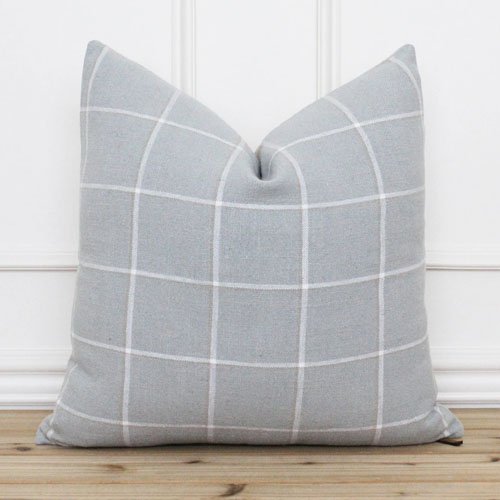 10. Light Blue Plaid Throw Pillow: this windowpane plaid print is one of my favorites and I love this shade of blue, it's SO pretty! This one's under $40!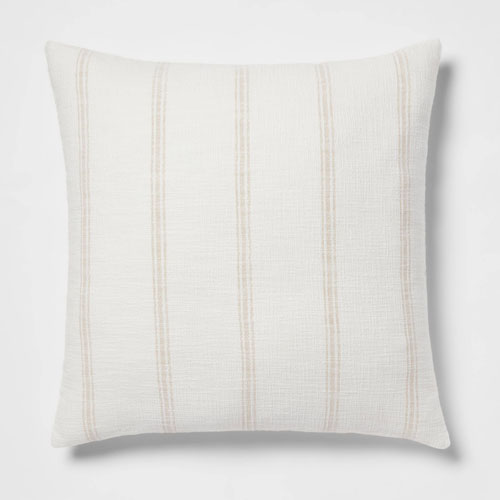 11. Woven Striped Throw Pillow: I love how neutral this throw pillow is! The stripe is subtle so it'll match a bunch of patterns and solid pillows alike.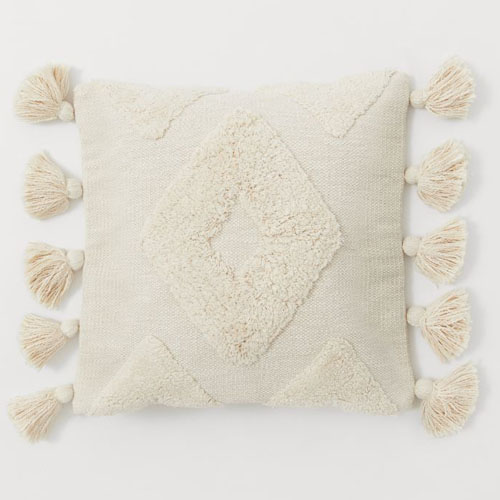 12. Ivory Textured Tassel Throw Pillow: I love the shade of ivory in this throw pillow! The tassels are so fun and it's under $30!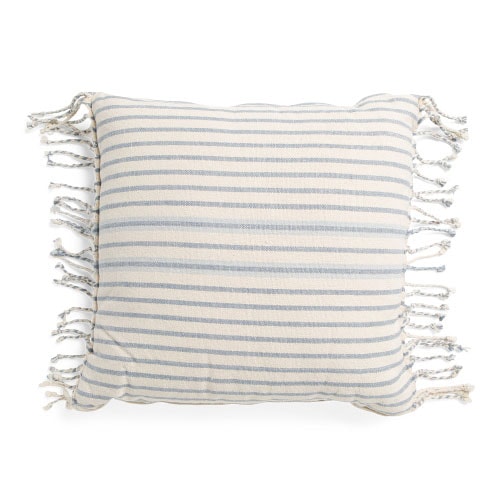 13. Striped Tassel Throw Pillow: I love the tassels and striped detailing on this pillow! It's so pretty and under $30.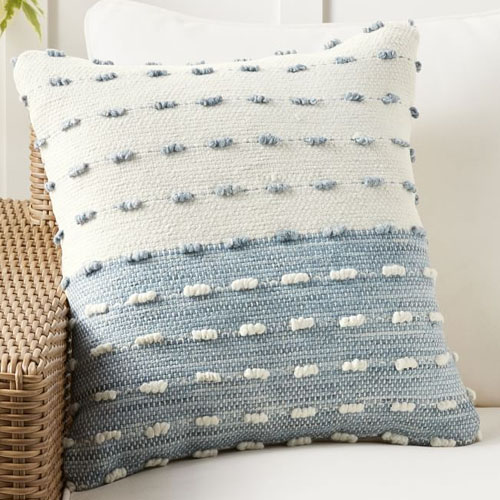 14. Blue and White Textured Throw Pillow: I love the two-tone look to this throw! It can be used outdoors as well so come summer you can take it to your patio setup and get lots of use out of this beautiful textured throw pillow.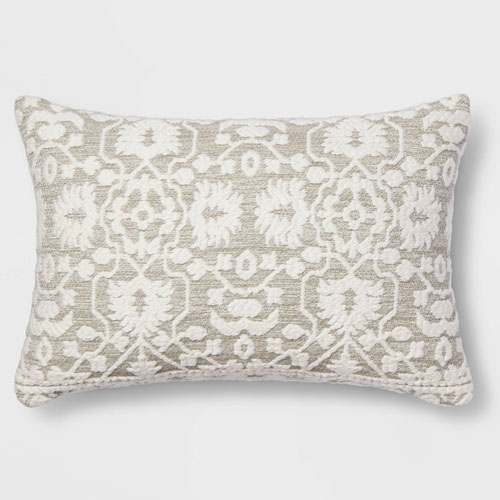 15. Neutral Textured Lumbar Pillow: I love this throw and it also comes in a really pretty shade of pink! It comes in a square version as well. So pretty for spring!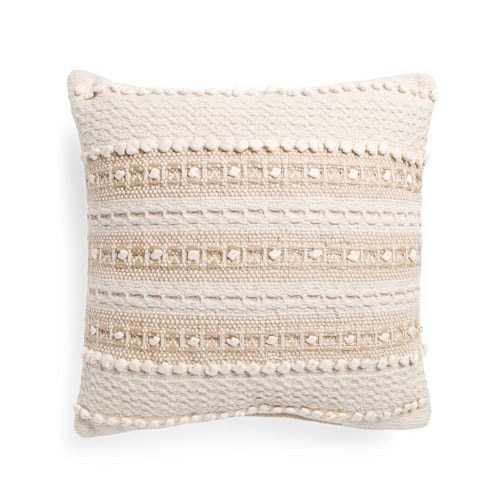 16. Neutral Jute and Textured Throw Pillow: I love the texture on this throw pillow and the neutral color means it'll match every color scheme out there!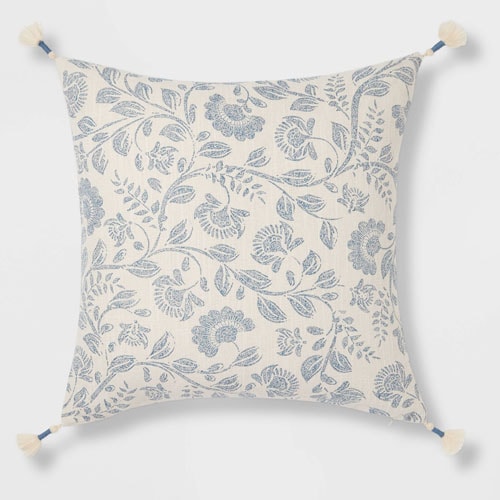 17. Blue Floral Throw Pillow: this is one of my all-time favorite floral prints and one of my favorite throw pillows! You guys know how much I love shades of blue and this pillow screams spring. It comes in a neutral color too if blue isn't your thing!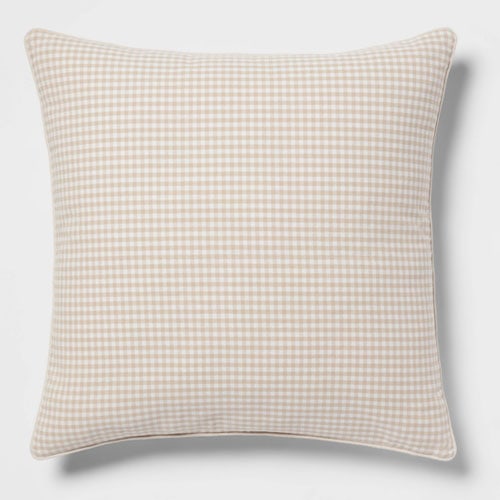 18. Gingham Throw Pillow: how fun is this gingham throw pillow?! It also comes in a pale green and I am just obsessed. It's so fun for spring and I love the idea of mixing the pattern with a floral pillow – bright and bold for spring!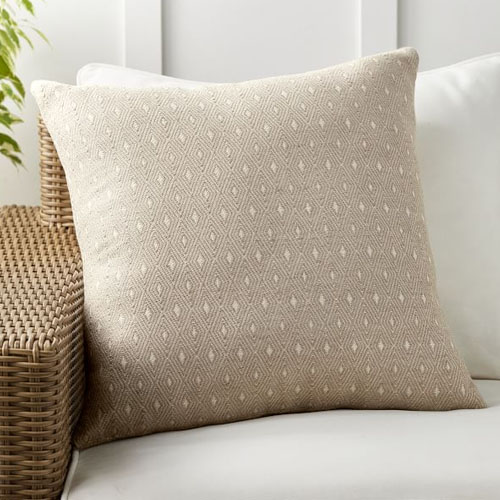 19. Tan Jacquard Throw Pillow: if you love a good neutral throw pillow, this is a must have addition for your setup! It's so pretty and matches every color you could imagine. The coolest part is it's a pillow cover and you can use it outside this summer too!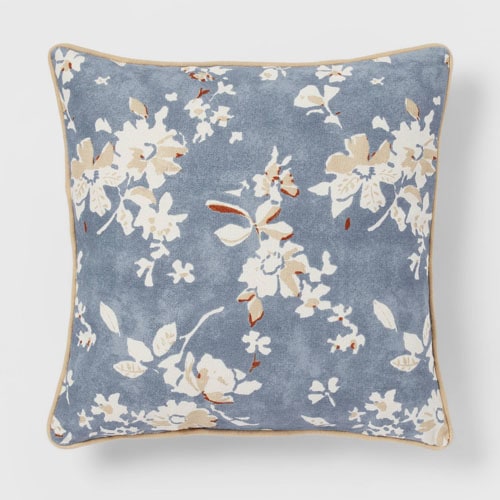 20. Blue Floral Throw Pillow: another fun floral throw! This one is obviously bolder but it'd look really pretty with some lighter colored throws mixed in. It's so pretty and comes in green and pink color options too!
We hope these beautiful spring pillows help to inspire you to update your home decor this spring!
Follow along to get more of my tips on home decor, DIY, and lifestyle on the following: