Hi ABN readers! I'm Allison, the girl behind A House and A Dog – a blog about beautiful living comfortably through DIY projects, decorating tips, home decor deals, and regular updates on transforming our builder grade home. You can learn more about me, see my favorite projects, and take a house tour! Also, follow me on Instagram and on Pinterest to get the latest on our home and my inspiration for upcoming projects.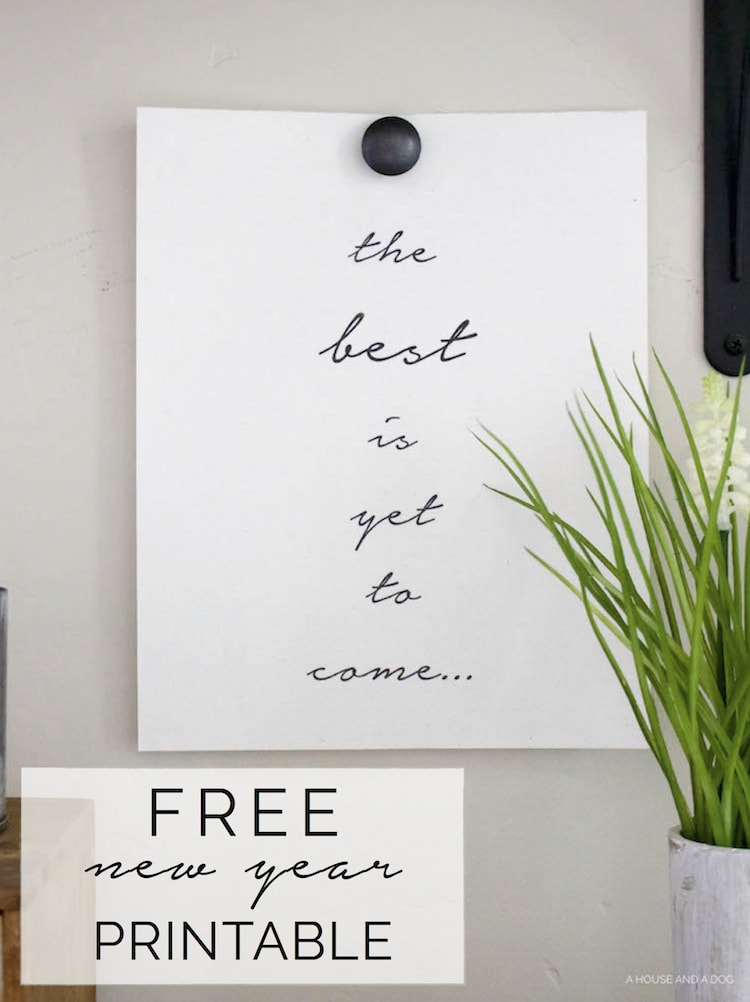 I'm so excited to be on the A Blissful Nest Holiday contributor team and sharing my third post with you! Check out my first post from fall and my easy Christmas card display for more simple decorating ideas. Today, I wanted to share a FREE printable for the new year.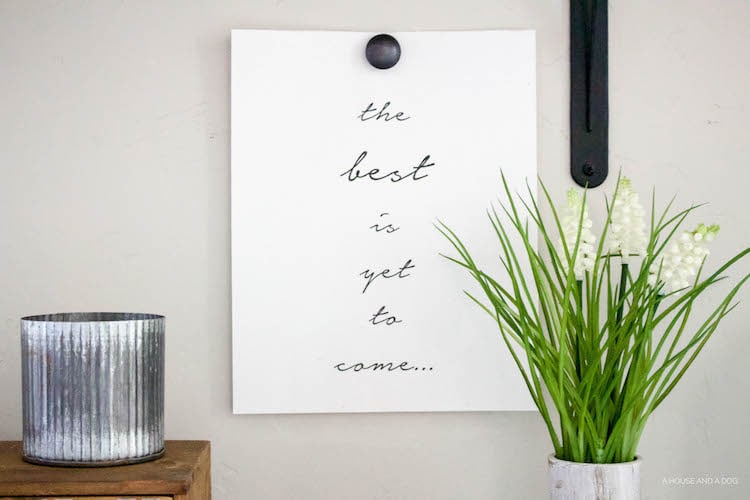 The best is yet to come and how true is that? For me personally, the new year is always a fun time to reflect back, be excited about the future, set some goals and see what this new year has to offer. Of course, the new year doesn't always mean big changes for everyone but it is still a great way to really think about what we want out of life, how we want to spend our lives, and what we want to offer to the world. It's magical really.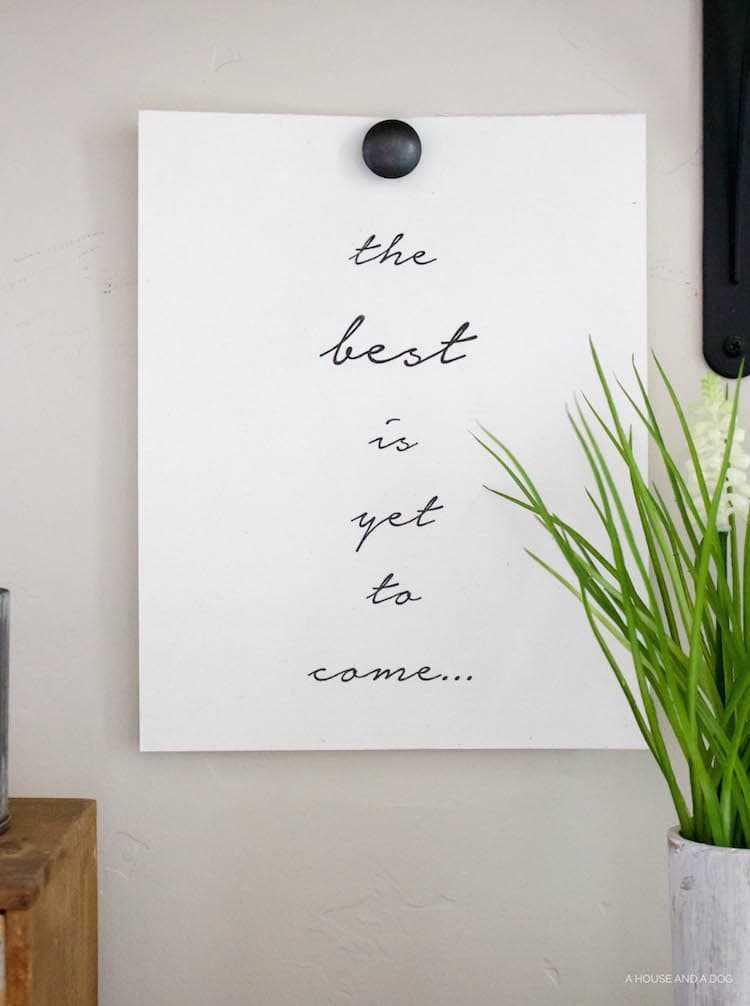 For our home this year, I want to further simplify and keep things organized, clutter free and classic. I have a few upcoming projects that will help me achieve those goals and this week I've already done some major purging. If you'd like to learn more about my plans for our home this year, check out my 2017 projects & goals post.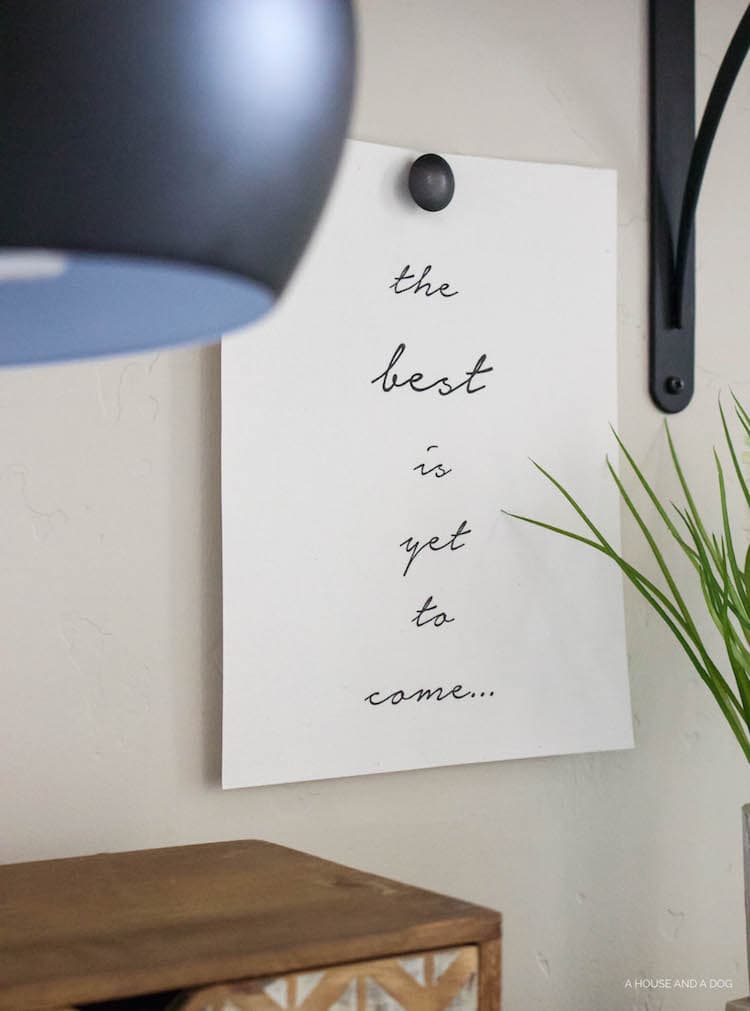 This quote says it all, I can't wait to see what the new year has in store for us! For more quick and easy DIYs be sure to sign up for the A House and A Dog newsletter, take a look around my blog, and follow me on Instagram. Thank you ABN readers!