Lauren's Horse Party – Birthday Outfit Details
I think picking a birthday outfit is so much fun and Lauren and I enjoy doing it together. She was very adamant that this was a horse /equestrian party and NOT a cowgirl party. So finding an outfit this kid could wear in 100 degree weather so she didn't pass out was key.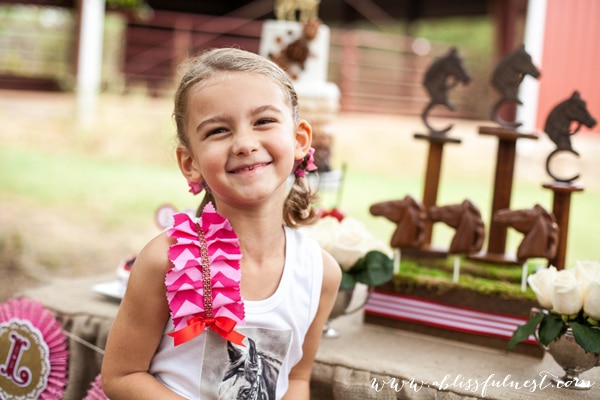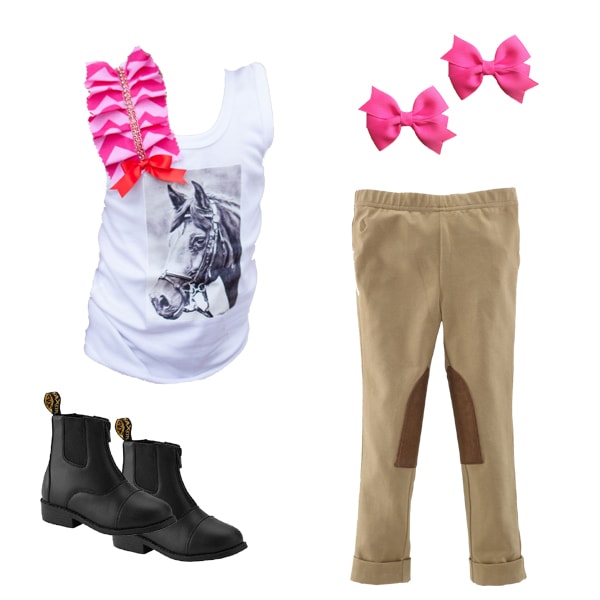 Tank Top | Hair Bows | Equestrian Pants | Kids Ridding Boots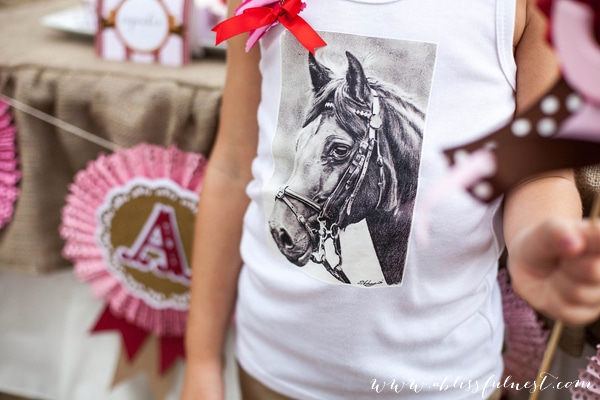 This darling tank was a custom design by Hayley and I. I wanted something classic and she was able to create this from a horse image I found online. I think it turned out perfect and is Lauren's new favorite shirt of course!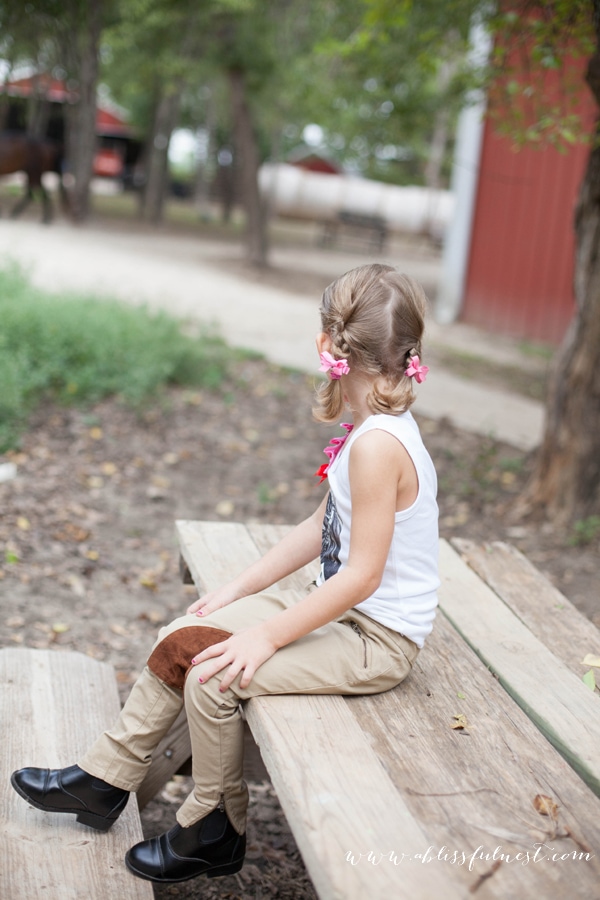 And of course we did the classic 2 sided braid which I used cute pink bows we had at the ends.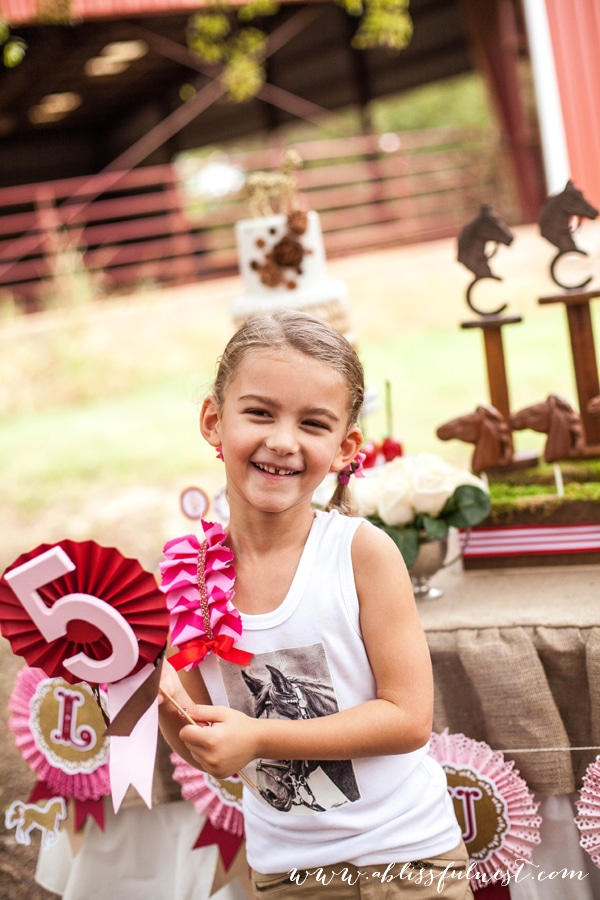 I love how joyful Lauren looks in this photo and this is exactly how she was all day! More tomorrow! Hopefully a little earlier in the day than today's post. It will be on the activities we had for the kids and the rest of the decorations. If you missed yesterday's post on the dessert table reveal then you can click HERE!
Gorgeous photography by the amazing Alyssa Maisano Photography