I had the pleasure recently to help Michelle Skinner, on of our resident stylists, design a welcome table at a recent wedding event for one of her friends. We first drew inspiration from THIS that we found on Pinterest. I LOVE this paper fan craze that everyone is on. It is so whimsical and you can make it from many different patterns that are in your color scheme. A tutorial will be coming soon on how to make these. Sara's colors were very simple so we used her sage green that was in the bridesmaids dresses and paired it with cream and brown.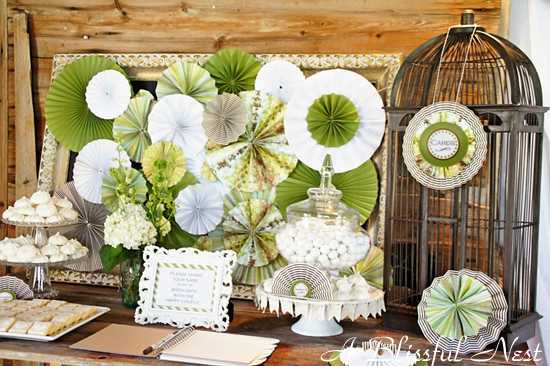 I love the way Michelle styled this with simple elements like a rustic birdcage and all white and glass cake stands and a all white frame. All white sweets to complimented the earth colors and made them "pop".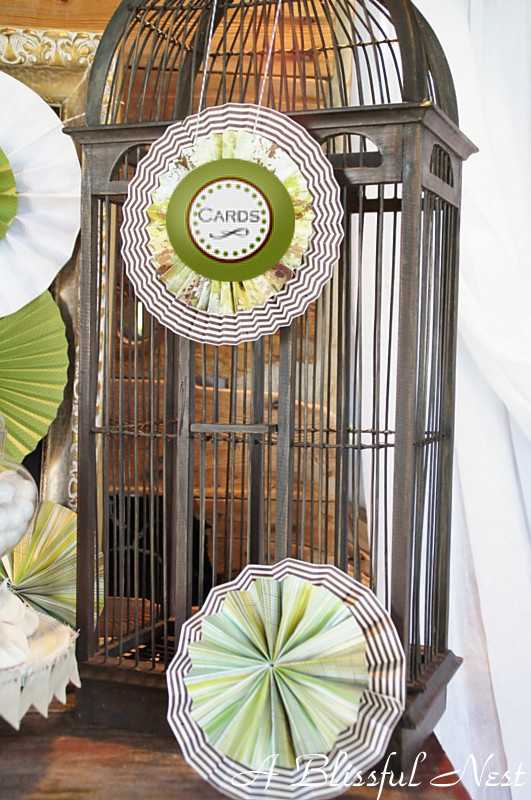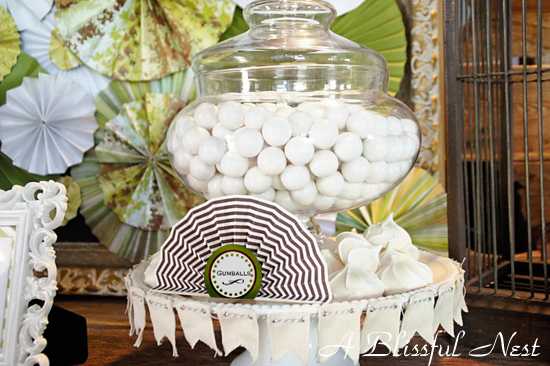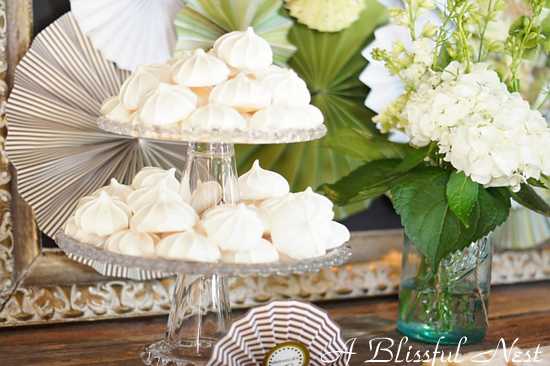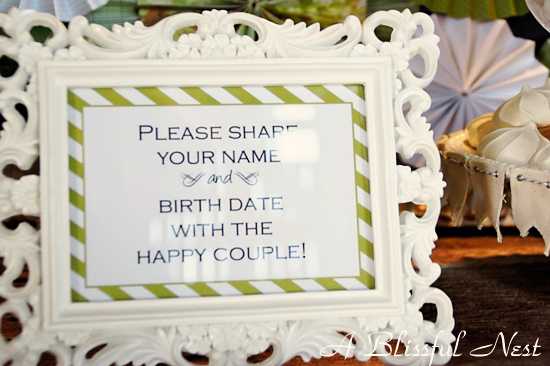 Speaking of sweets, just enough was there as a quick refreshment for guests before they sat down. Sweet meringues, gumballs, and cookies were all that was needed. The key is to not go overboard on a table like this but to have just enough for a quick nibble.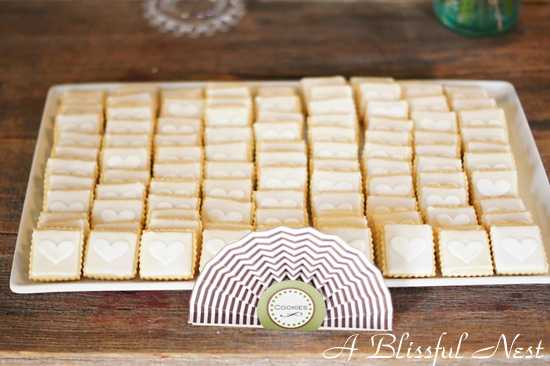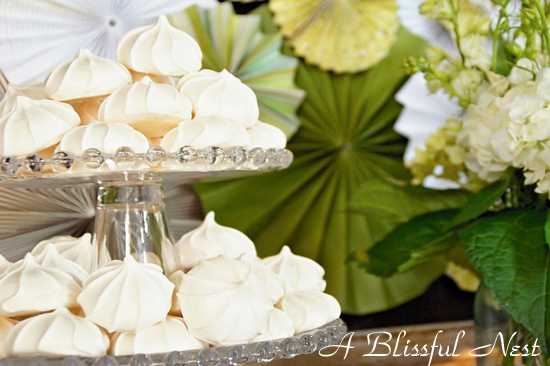 And dont forget to add a touch of beautiful flowers to tie in the details of the other centerpieces on the tables and bouquets. These were so beautiful and simple.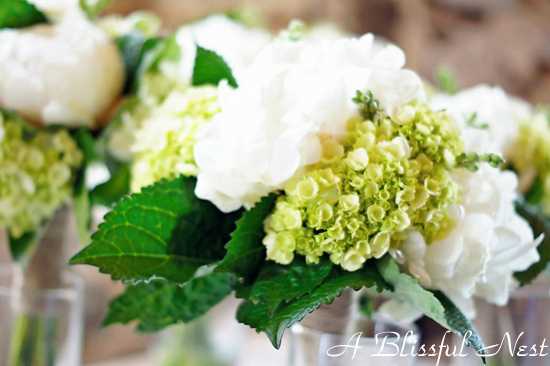 Michelle created this beautiful keep sake book for the bride and groom. Guests were to write their names and their birth dates. Oh how I need a book like this for all the important people in my life!! What a wonderful gift to the bride and groom.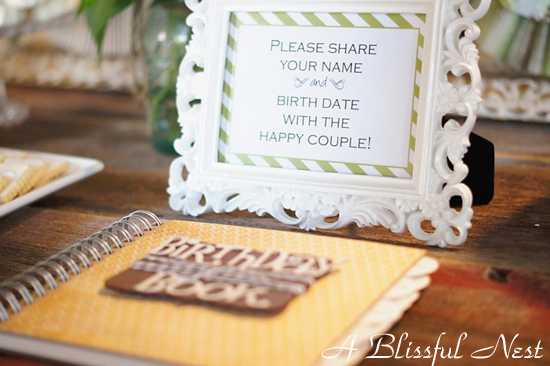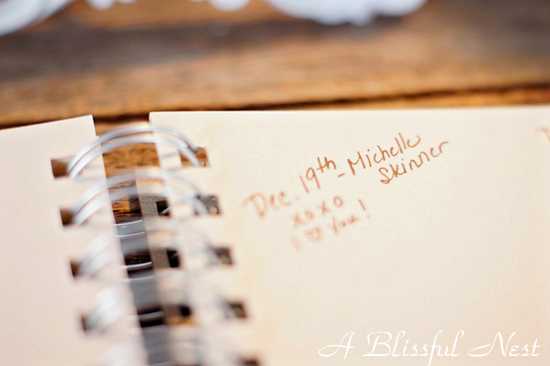 And lastly I made these coordinating party circles for Michelle to adhere to the middle of her "fan" table cards and jar labels. I had also designed Sara's wedding invitations so it carried the theme through perfectly.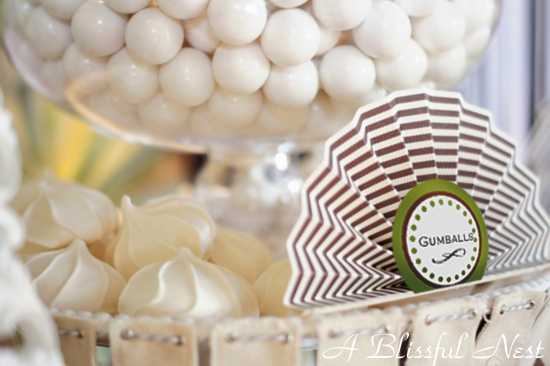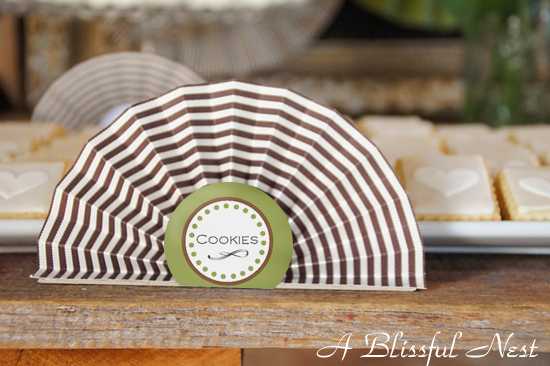 ***Custom coordinating wedding/party circles will be in the shop shortly. You will be able to match them to ANY event!!