Not sure if you remember, but we featured a darling little cowboy baby shower from Tammy at Meghily's Party In Style a few months ago. I spotted another fun party she recently created for her cute-as-can-be grandma's 98th birthday that I wanted to share. I LOVE the theme – 'A Few of My Favorite Things' taken from The Sound of Music. What a thoughtful and memorable way to celebrate grandma's birthday. Tammy recruited her mom to document all of grandma's favorite things and incorporated them in little ways throughout the party.  The best part of it all…it was a surprise party for grandma, how fun is that!? I was probably drawn to this party by the colors as well…I LOVE yellow and gray with a little chevron mixed in! 😉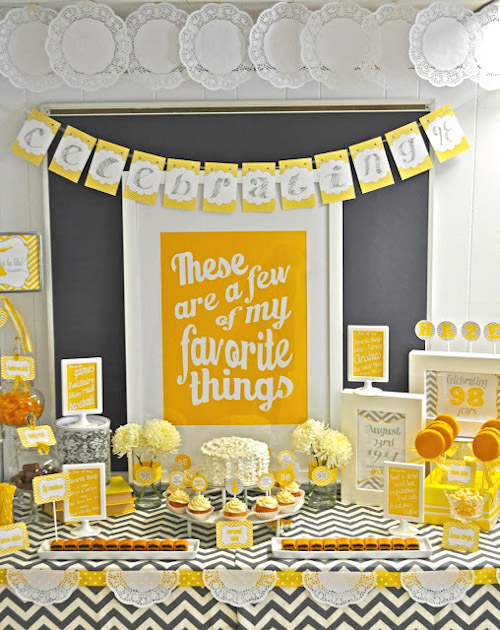 Tammy created all of the printables and styled the party herself with a little help from her sister who made the caramel cake. The large bright yellow print as the focal point of the table is just perfect and I think the doilies mixed in for additional detail is fabulous.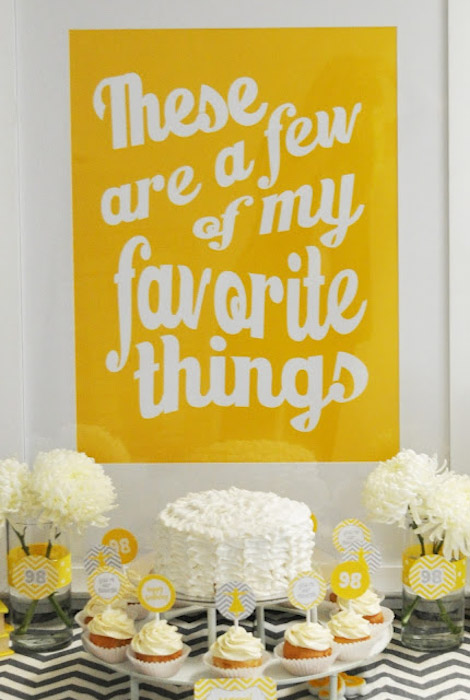 Tammy attempted her first ruffle frosting and I think she did a wonderful job! A printable cake topper is a great way to dress up a cake with little expense.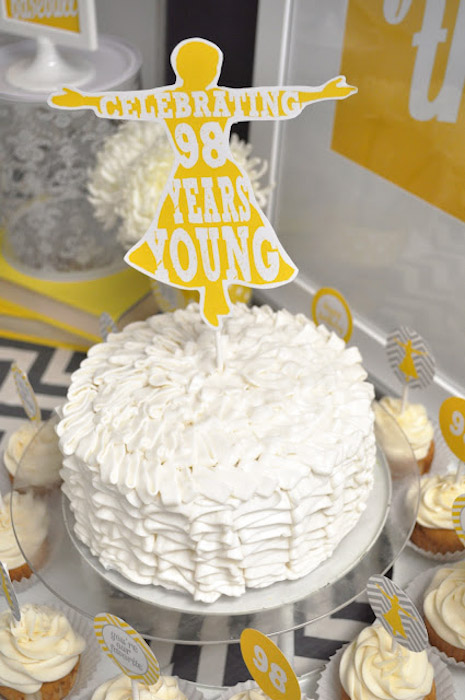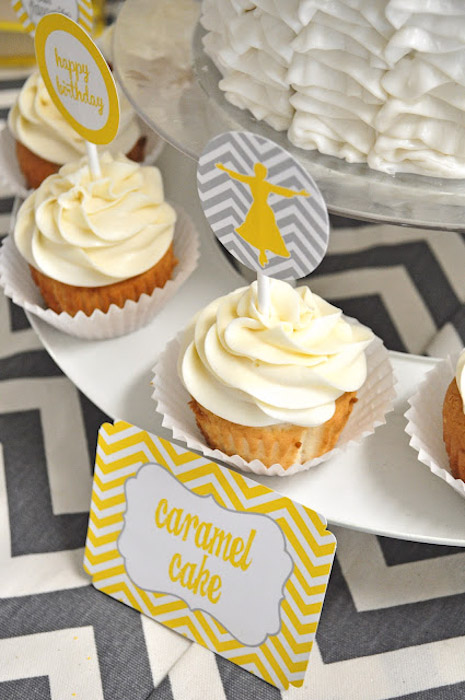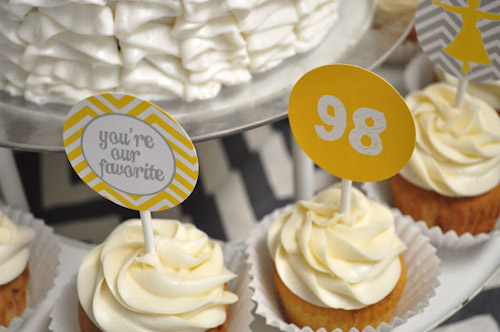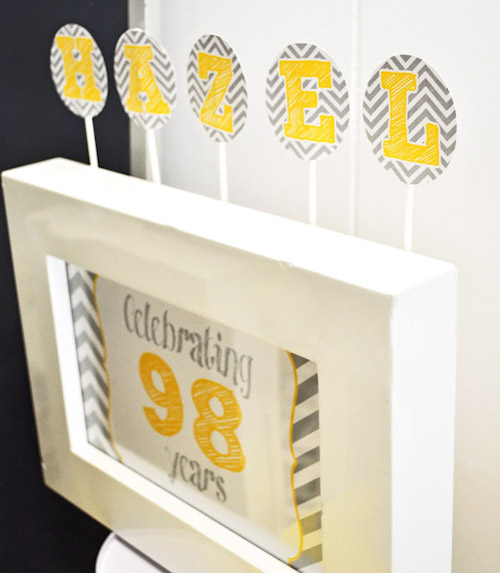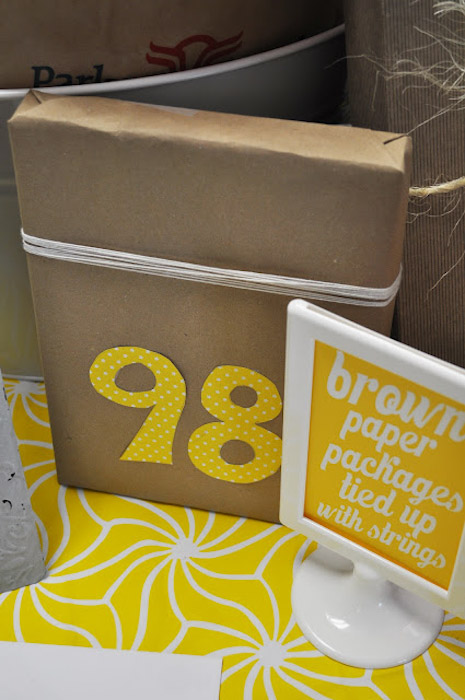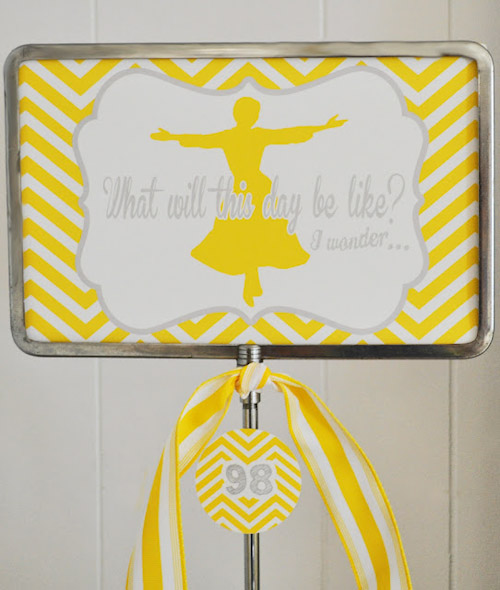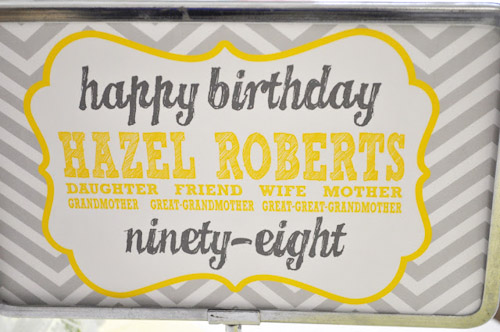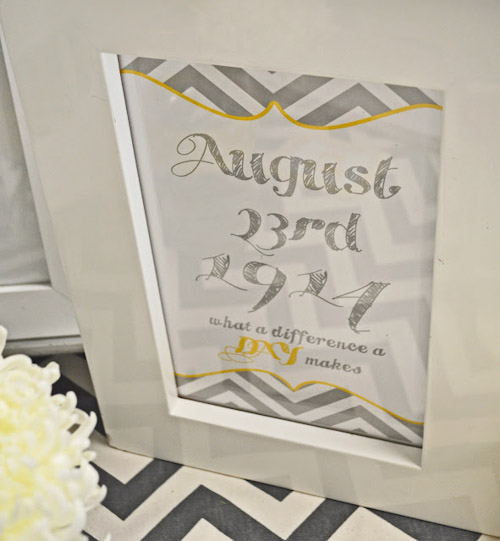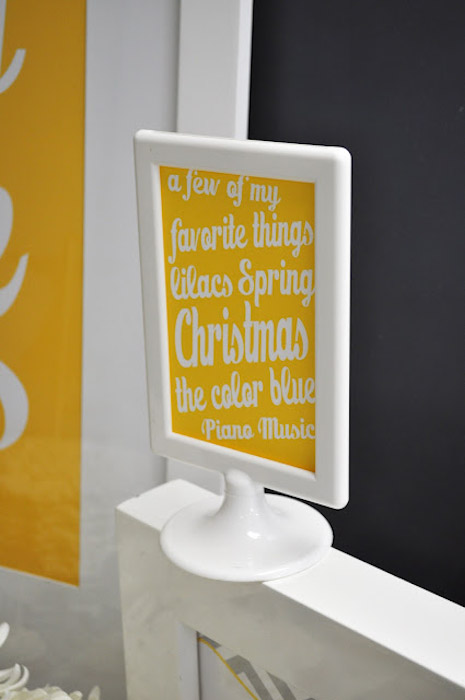 Some of grandma's favorite treats were incorporated into the dessert table.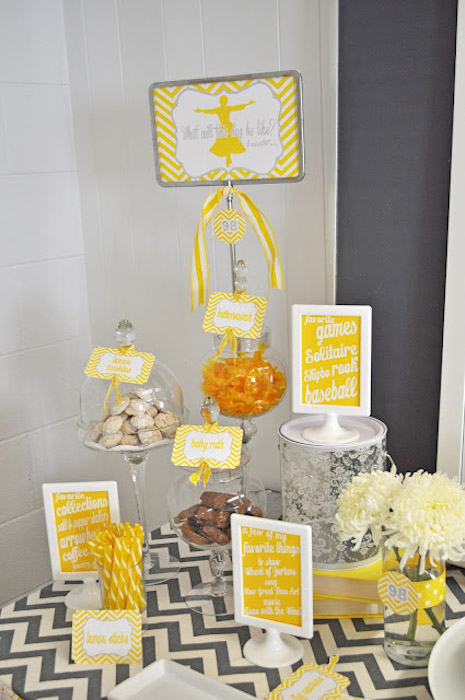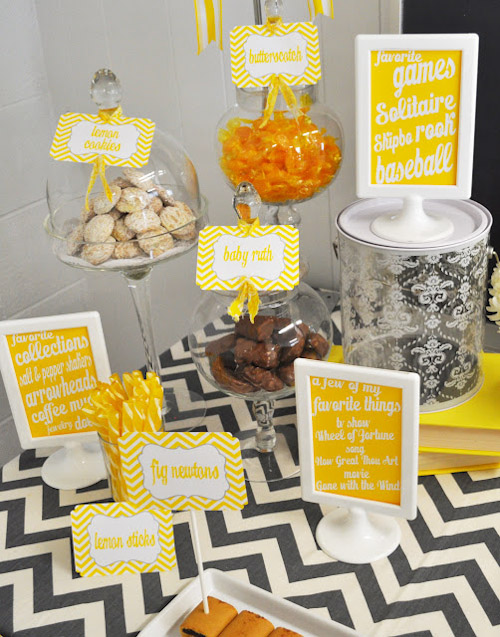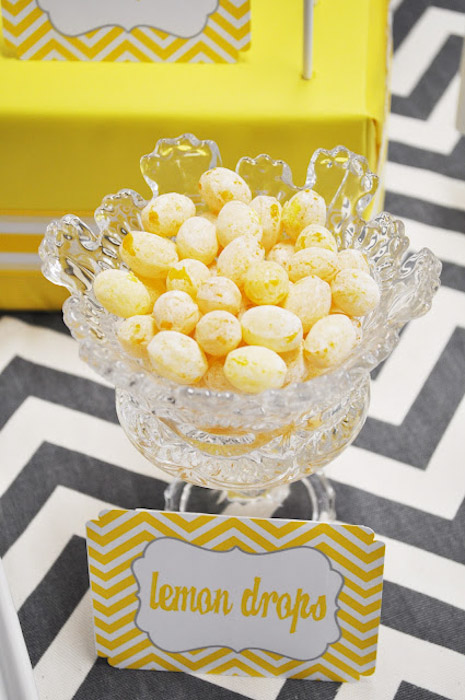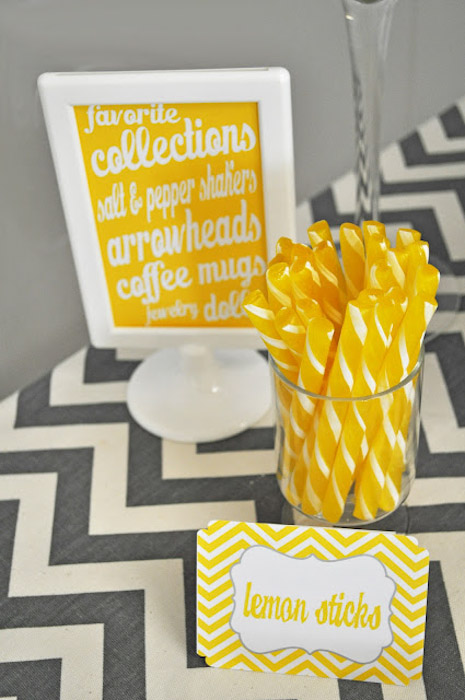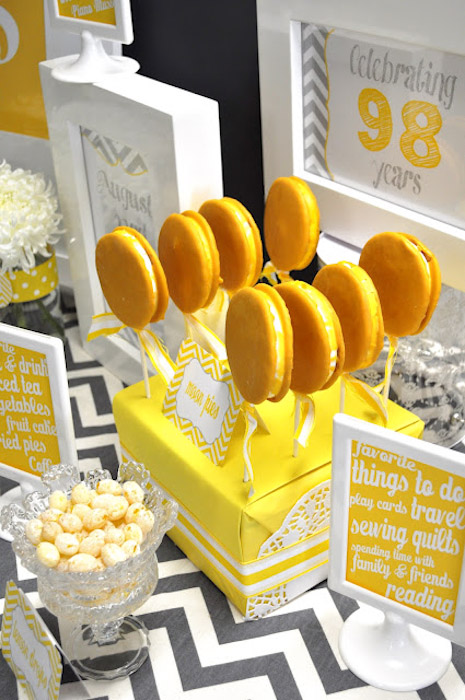 Simple, but great use of a 2″ circle and some ribbon to dress up some flowers.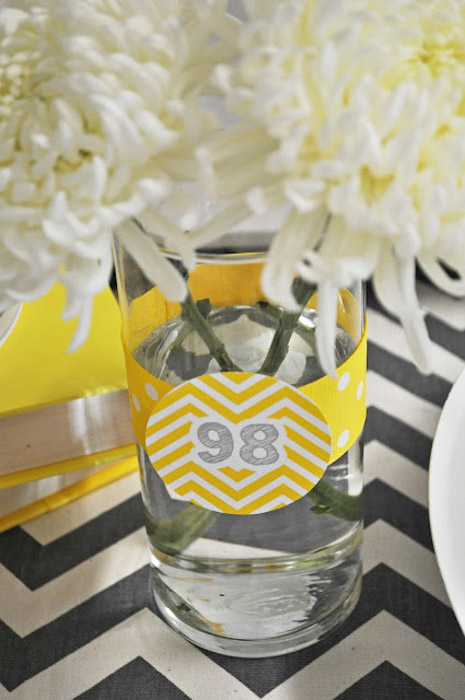 And I love this idea of having post-it notes in the shape of an H for guests to write their favorite things about the birthday girl. She can put them in a scrapbook and keep them forever.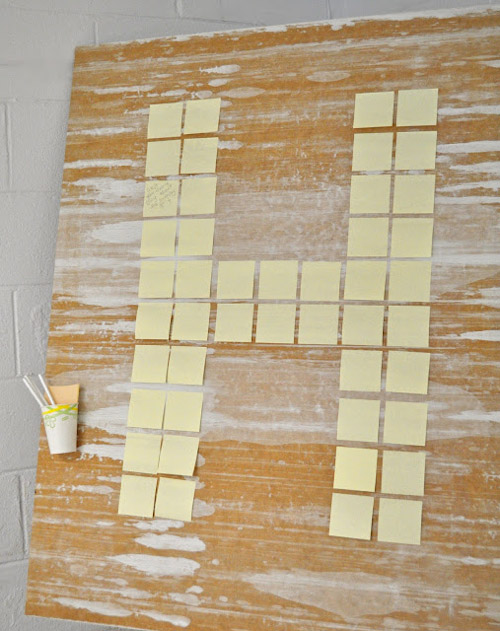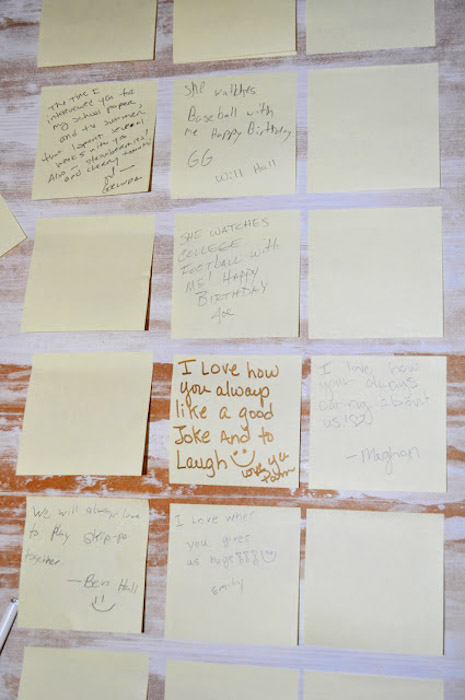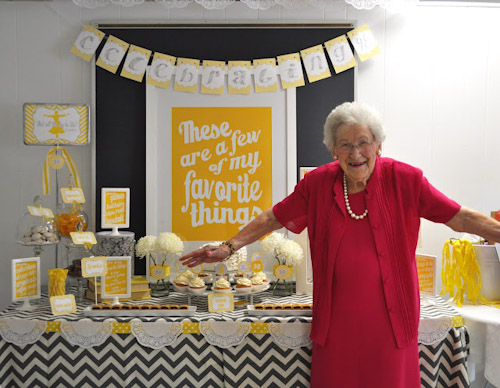 This picture is my favorite…how cute is Tammy's grandma!!!???
Thanks so much Tammy for sharing this fun and memorable party with our readers! I totally want to do something like this for my grandma's next birthday now!!
Vendors:
Printables and party styling – Tammy at Meghily's Party In Style