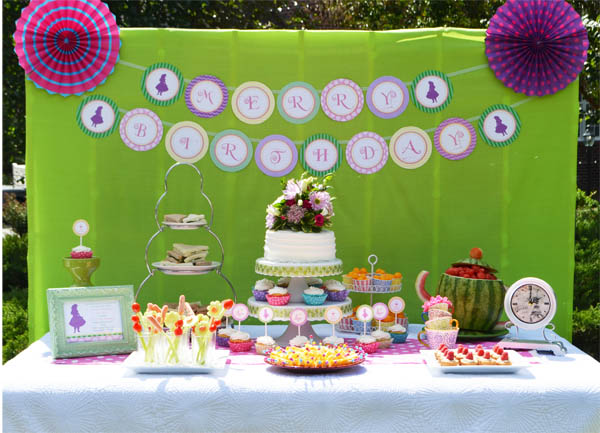 Today's featured party is a beautiful, bright & fun Alice in Wonderland tea party created by Jen from Passion for Parties. We are very partial to this theme and you may remember a few other Alice In Wonderland inspired parties HERE and HERE we have shared. When I saw this party, it totally screamed "Spring" to me – the colors and theme are perfect for an outdoor, springtime event!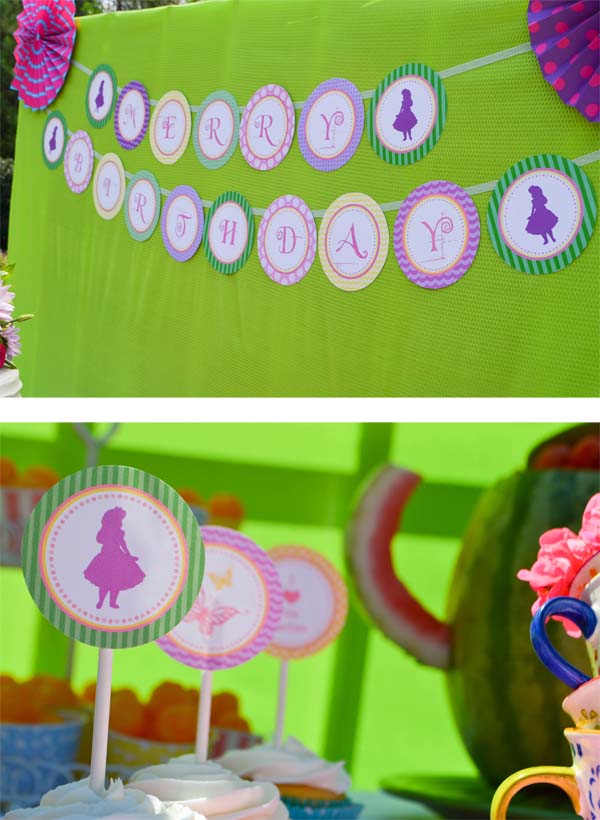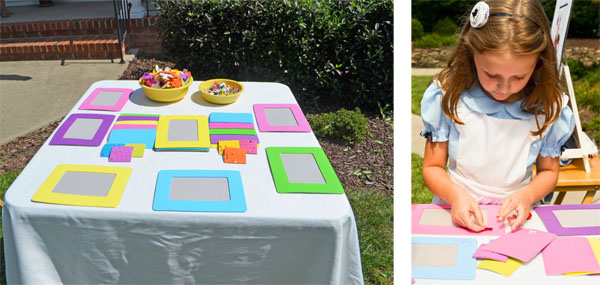 As guests arrived at the party, they were able to decorate pretty pastel frames that they later took home as a favor. Other activities included a dress-up area, complete with a mirror to make the kids look "big" like Alice, a rabbit ring toss and Pin the Heart on the Queen.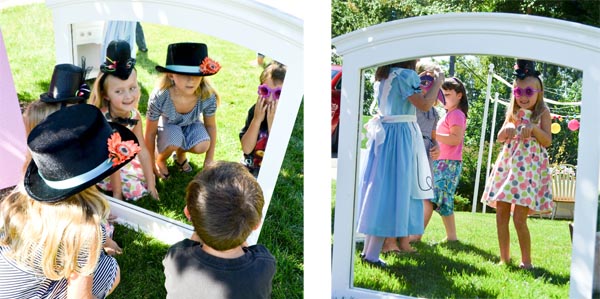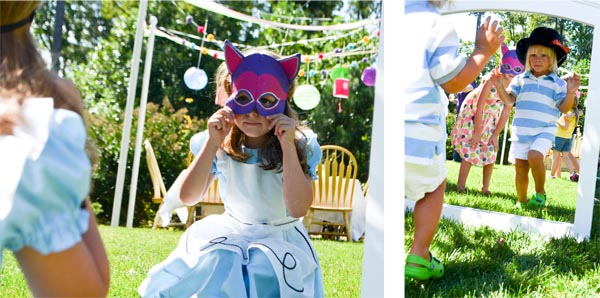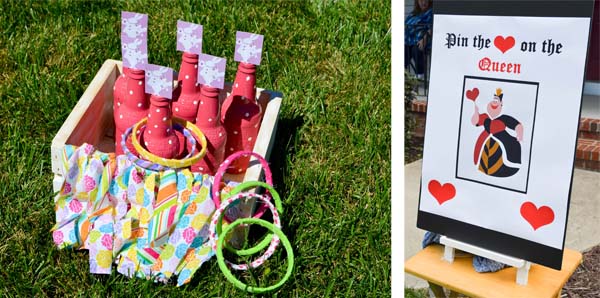 Jen created a fabulous arbor over the seating area, made from PVC pipe and strung with small tissue poms and hanging lanterns. Love this idea!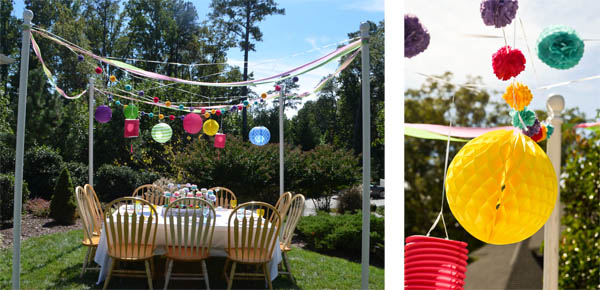 As a centerpiece for the table, Jen & hubby also created the darling wooden box filled with moss, paper butterflies and mini tissue poms to display the pretty blooming flower cupcakes.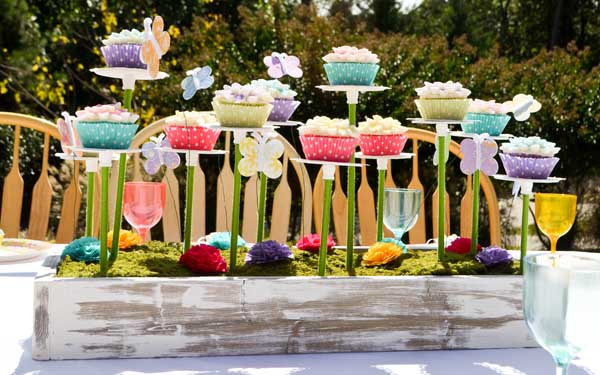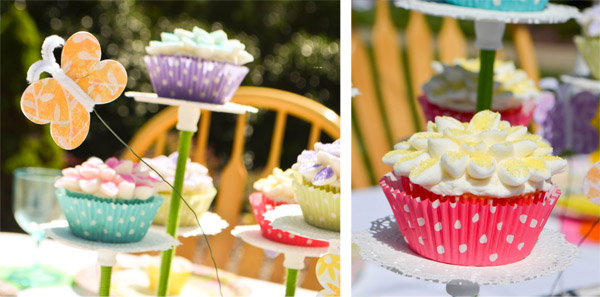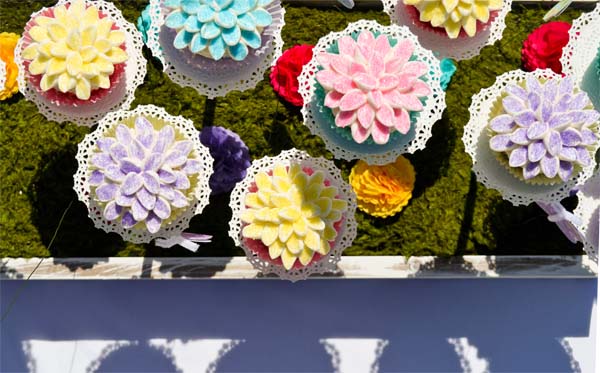 Fun and easy food included finger sandwiches, watermelon balls served in a teapot-shaped watermelon, cheese cubes, flower veggie bouquets and Queen of Hearts raspberry tarts.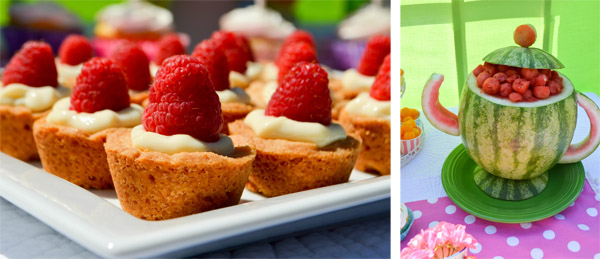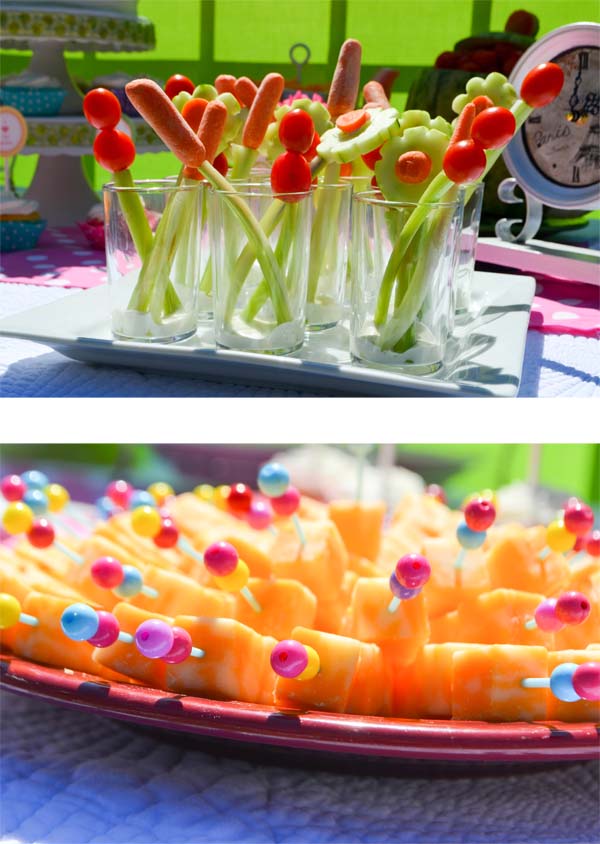 Jen made the simple cake topped with a real flower bouquet, in keeping with the tea party theme.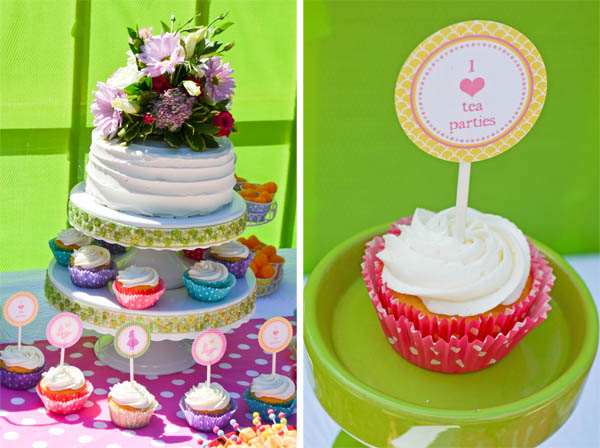 I absolutely adore these paisley plates that match perfectly! And the DIY teacup is darling!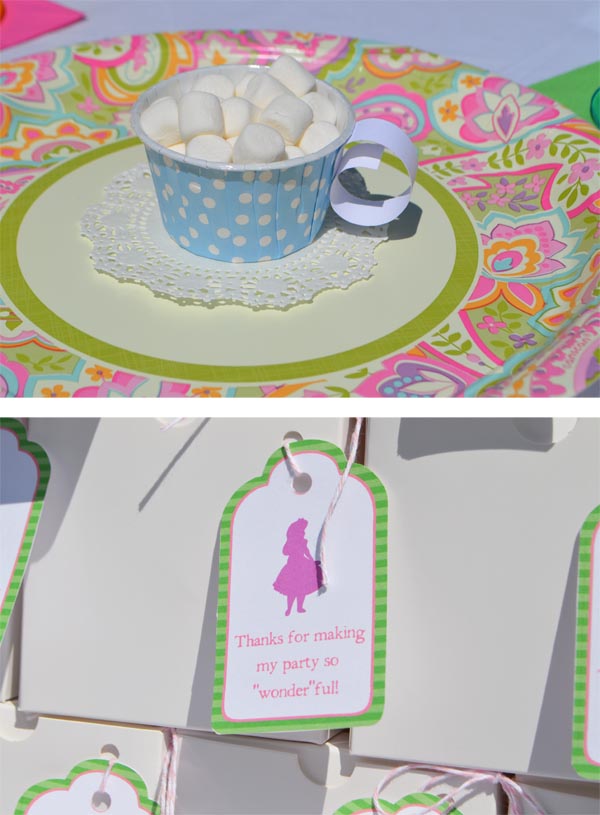 Guests went home with one of these cute-as-can-be flowers made from a gumball tube, cupcake liner & mini tissue pom, along with a blooming flower cupcake, their embellished picture frame and various prizes they collected during the party.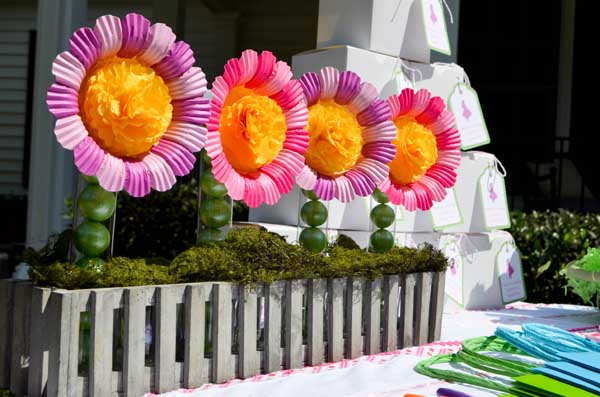 So many fun DIY elements throughout this beautiful Alice in Wonderland Tea Party. Thanks so much for letting us share your wonderful party with our readers, Jen!
Vendors
Styling & Party Printables: Passion-for-Parties.com
Alice in Wonderland Dress: Bits 'N Scraps
Alice in Wonderland Headband: Nikki, in Stitches
Paisley Plates: PlatesAndNapkins.com
Gumball Tubes: The TomKat Studio
Green Shimmer Gumballs: The TomKat Studio
Flower Cupcake Cups: Cakes and Kids, Too