I am not caught up in the last day of school yet as my little one is not yet in school. But I have been seeing all these amazing ideas around the web being shared and love them all!! This one sent to me by Deanna of Mirabelle Creations is unique and can be used as a birthday party celebration too. You first met Deanna on BN HERE when we posted her fascinator tutorial. Remember how fabulous that was? Well this is another fabulous one from her. Here is a little bit more about her event in her own words: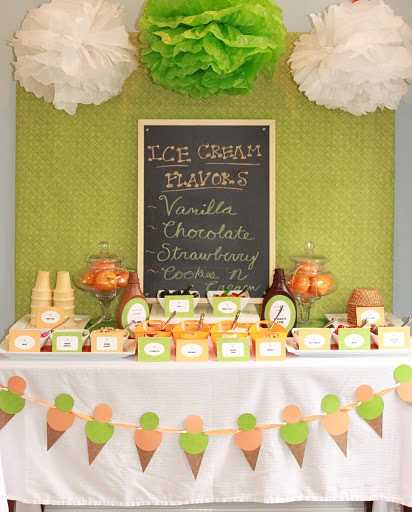 The last day of school is quickly approaching, which started me thinking about the after-school party. After the last day of school, our neighborhood kids often get together to play in the sprinkler and slip 'n slide, celebrating the start of summer. I wanted to design a dessert table for the last day that wouldn't take a lot of time to plan. The last week of school is usually filled with special activities, school talent shows, and awards ceremonies. Since it is such a busy time, I designed this Ice Cream Shoppe Party to be done with minimal work.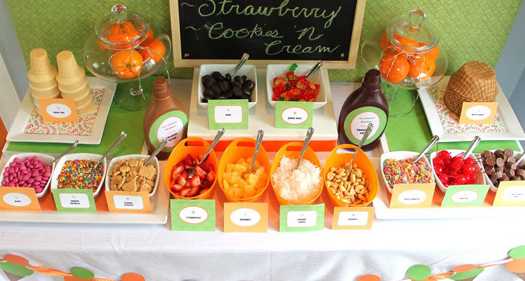 The main component is the Ice Cream Toppings Table. My family has recently become a little addicted to Orange Leaf frozen yogurt restaurant. Unfortunately, the nearest store is about 40 minutes from our house; not close enough to take all the neighborhood kids. But, the Orange Leaf concept inspired my design with the fresh orange and lime color palette and large array of topping choices.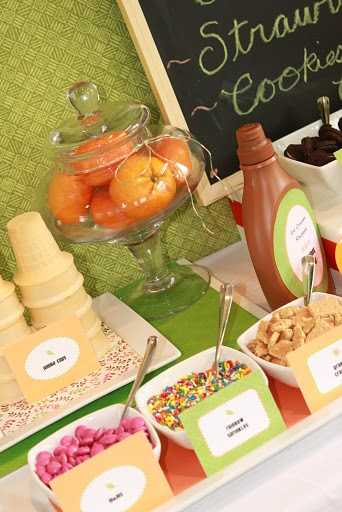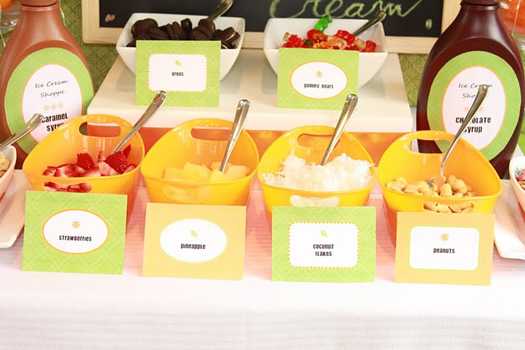 I designed the modern, simple paper items and accented with some scrapbook paper from Martha Stewart. I kept the drink table options simple – citrus water or sparkling tangerine juice. Since the kids would be eating the treats after school, but before supper, ice cream was the only dessert we served. But, the kids had plenty of choices — four ice cream flavors, two syrups and twelve topping choices. The best part of the party was seeing all the great topping combinations the kids chose. It really reflected each of their personalities.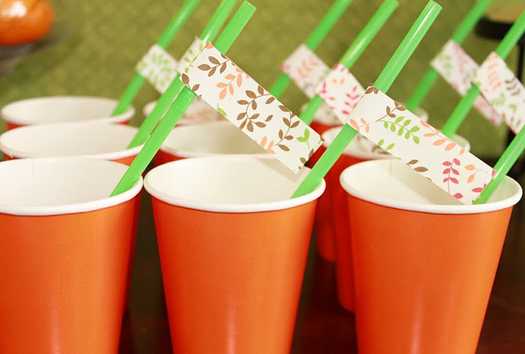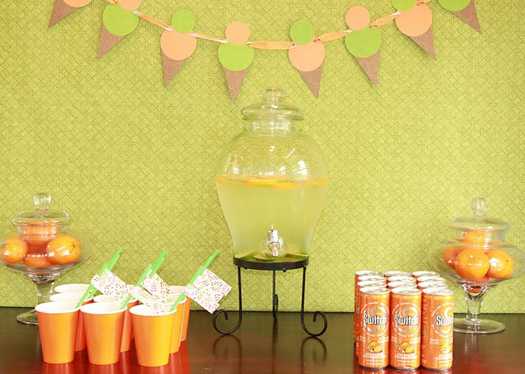 Now don't you want to be going to THEIR end of school party?! I sure do. Lauren is starting summer school at the end of June so maybe (just maybe-her birthday is 2 weeks before it ends!) we will have to do something for that. I love the colors and modern clean lines of Deanna's party. Hope you enjoyed and if you want to see some more from Deanna click on over and check out the rest of her site. You will love it!