I spotted pictures of this fun and unique theme – Monster & Little Man 1st birthday party and fell in love with the simple and modern style of the event. Lesley from TULIP Floral Studio combined the "little man" bowtie elements with a cute little monster to create the darling party for her son Frank. She found fabric in the color palette she had chosen and incorporated the patterns throughout the party including the invitations, table runners, pillows and printable elements. I think the colors and patterns are absolutely perfect for a first birthday party!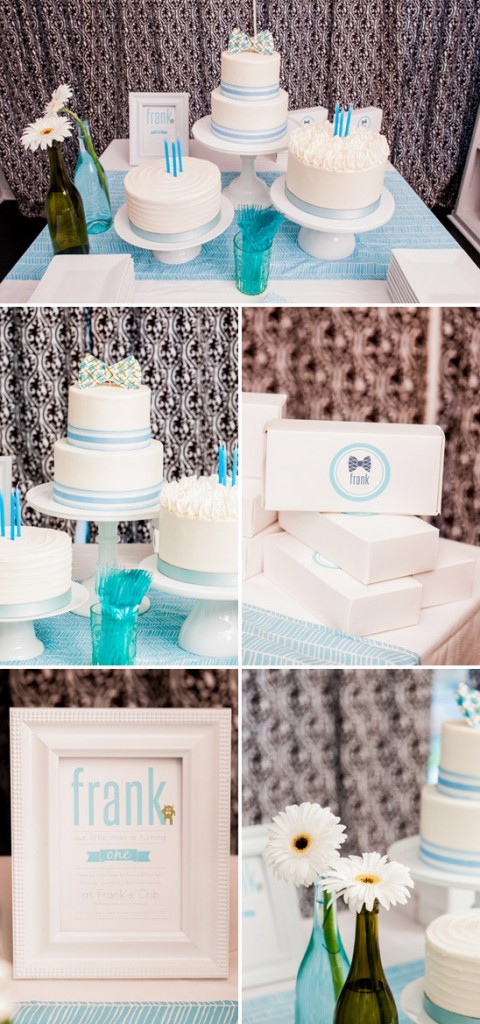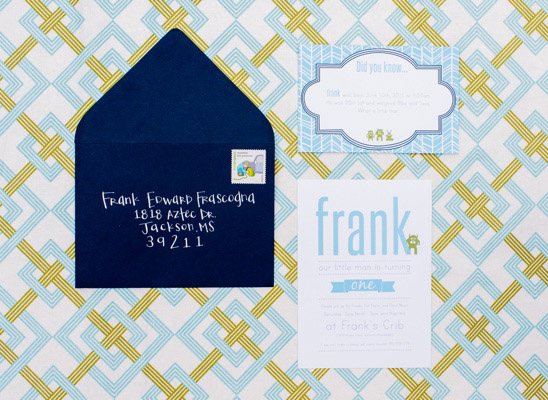 Lesley ordered 3 simple (but beautiful) white cakes adorned with light blue ribbon, including a perfect fondant bowtie for the top of one cake, which matched her son Frank's bowtie just perfectly. Classic white gerberas were placed in white, blue and green bottles throughout the party area along with blue and green balloons and monster pillows for added decoration.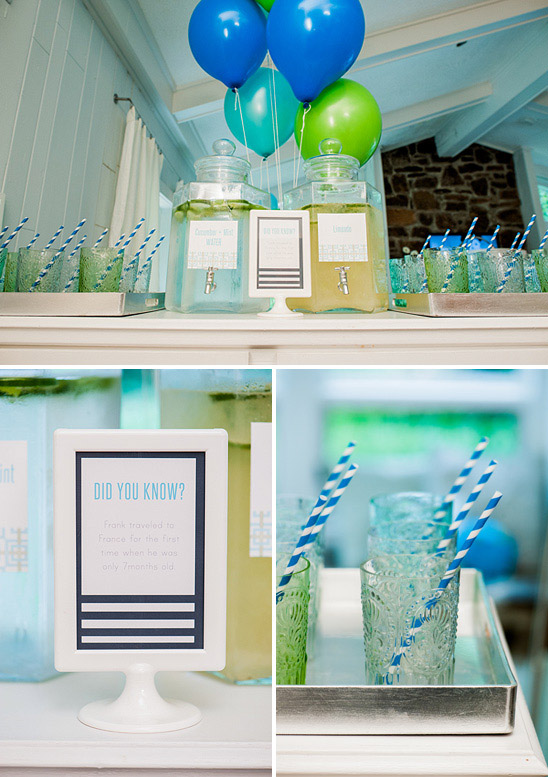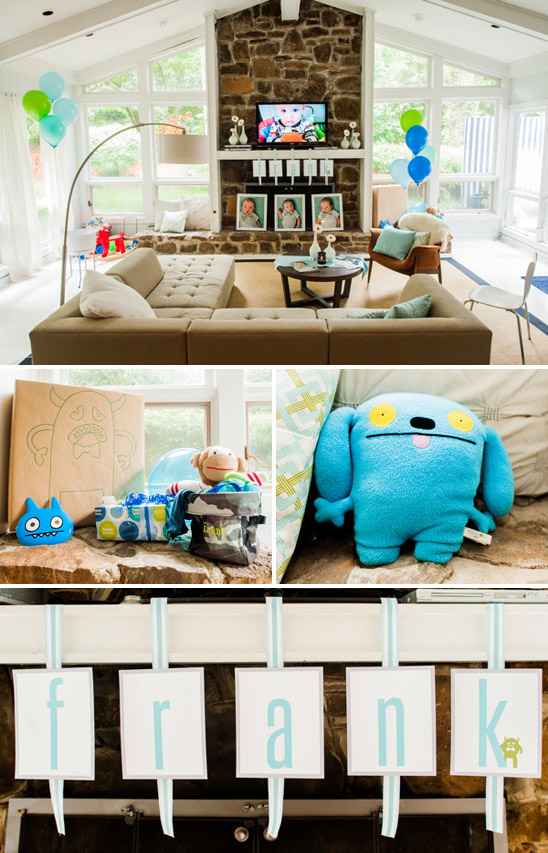 One super cute activity at the party was a "Frank Quiz". "Frank Facts" were scattered throughout the party which gave guests clues to help complete the Frank Quiz. The winner took home a beautiful flower bouquet. Darling monster coloring pages were available for kids to color as well.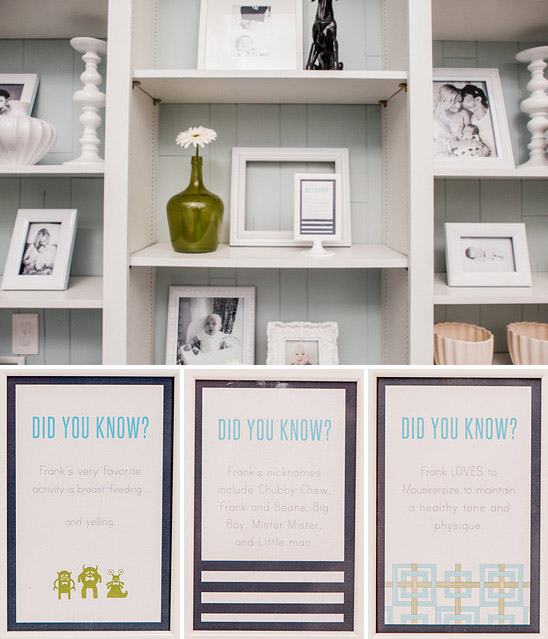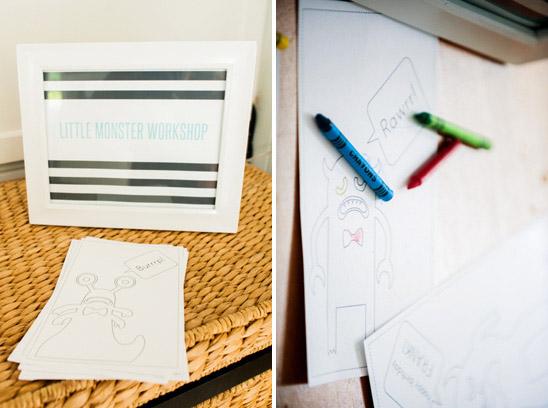 Food included a "Frank Bar" where guests could choose what flavor "frank" they wanted and add their own toppings…so creative, love it!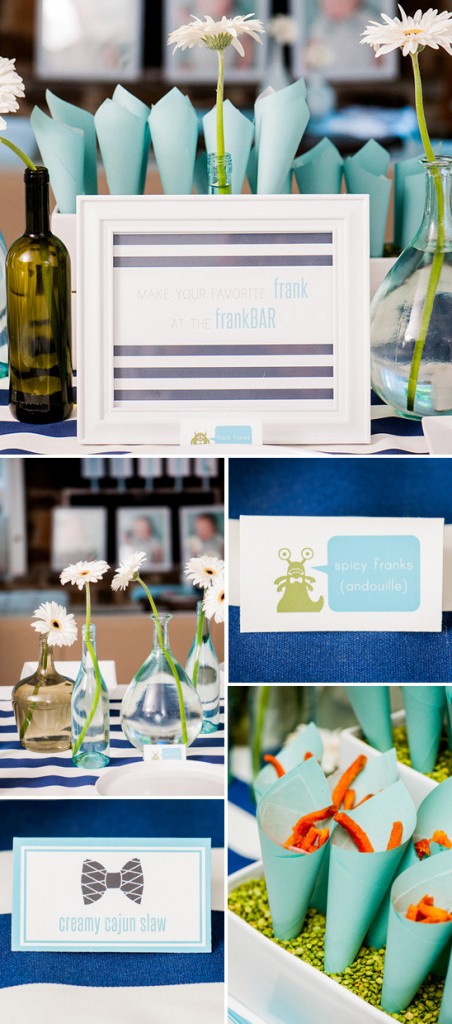 Tiny guests took home a favor bag filled with bubbles, crayons, monster stickers, goofy glasses and candy.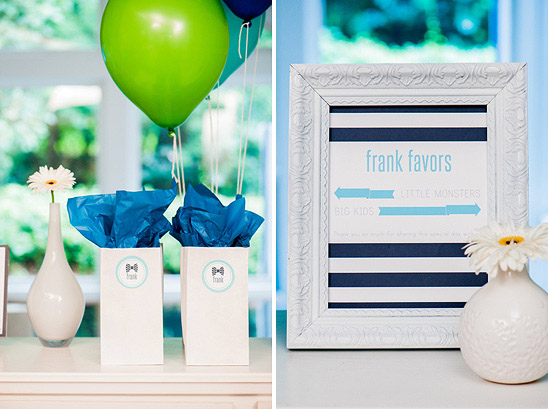 It looks to me like Frank (and mom & dad) enjoyed a fabulous birthday celebration!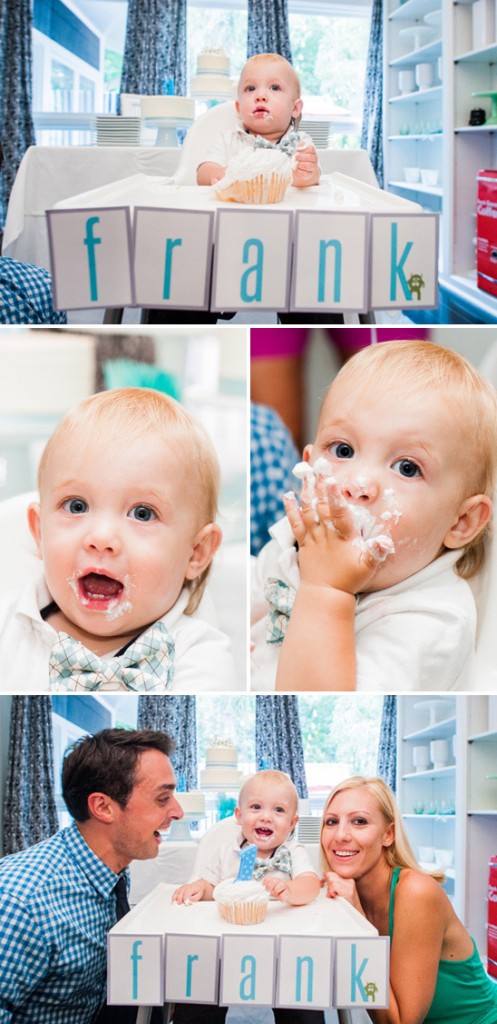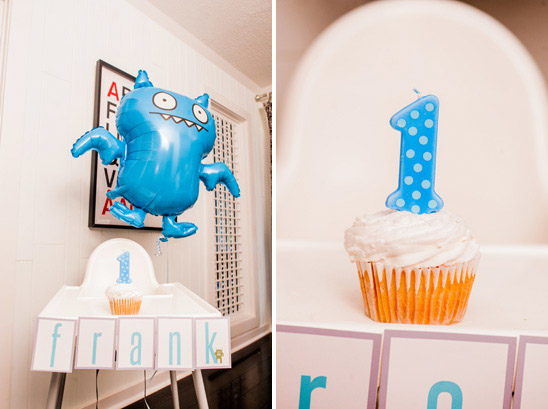 Thanks Lesley for letting us share your absolutely darling Monster & Little Man party with our readers!
Vendors:
Styling & Planning – TULIP Floral Studio
Photography – Adam + Alli
Stationery & Printables – Beverly Hayman of TULIP Floral Studio
Cakes – The Cake Diva
Calligraphy – Southern Sprout