{BN Black Book of Parties} Rockets and Robots Party
We love Robot parties and think they are a great modern twist on a classic must have toy for little boys! You may remember our Robot party we through a little wile back HERE. Get ready to blast off into space with this vintage-inspired Rockets & Robots space-themed party created by Louise at Sunshine Shabby! A fun theme for those little boys who love anything space related and the blue & orange color scheme is out of this world! 😉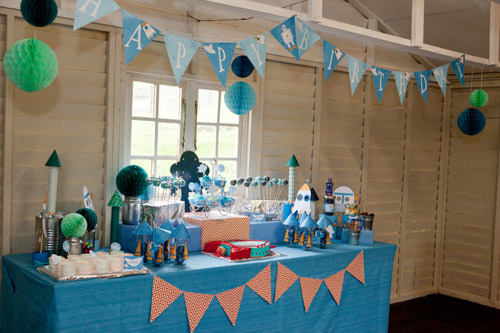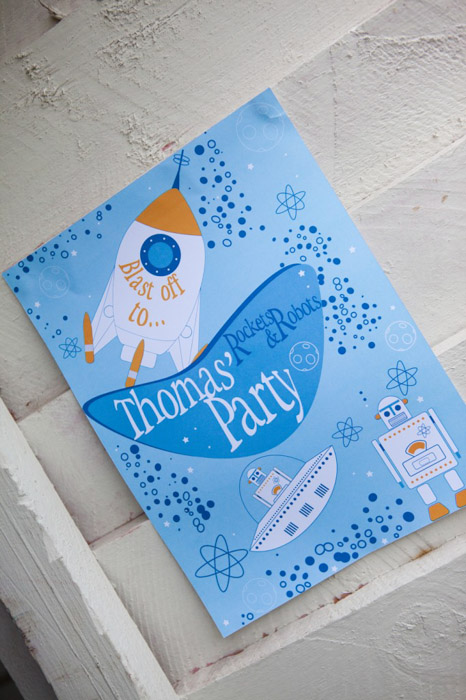 Items on the party table included honeycomb balls resembling planets, yummy cupcakes & other treats, rocket favors, rocket & robot masks and a fabulous cake!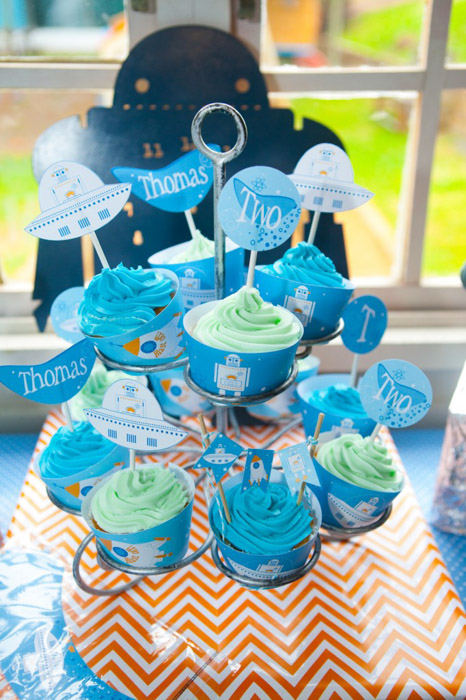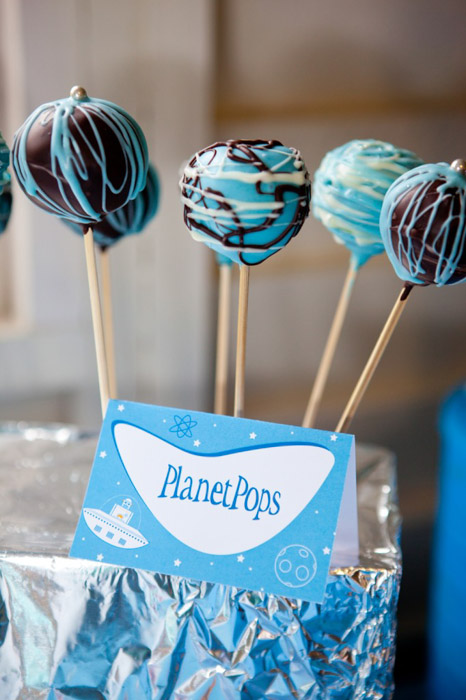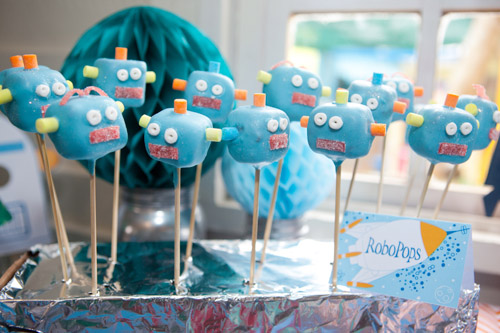 Darling Planetpops & robot cake pops, or "RoboPops".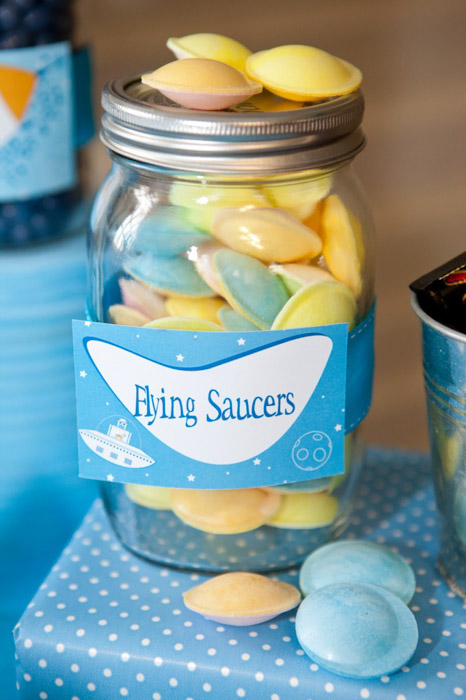 Flying Saucer Candy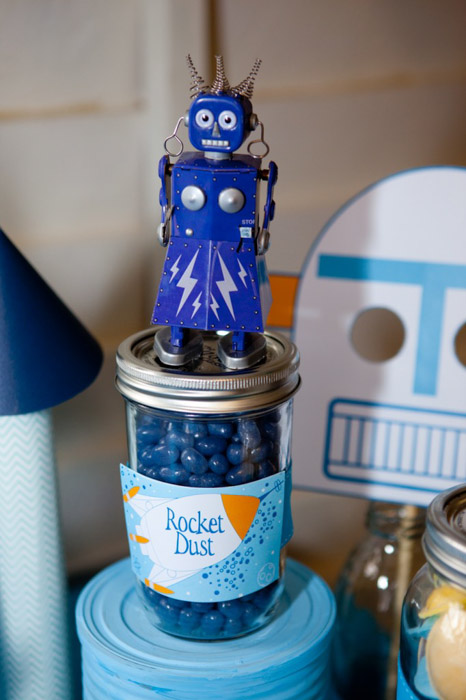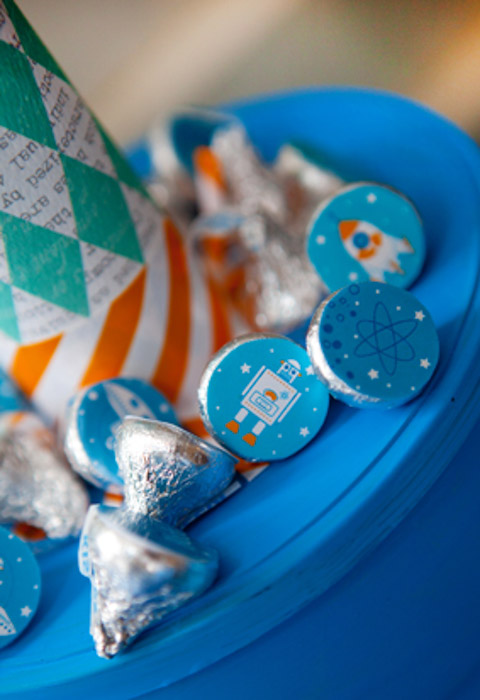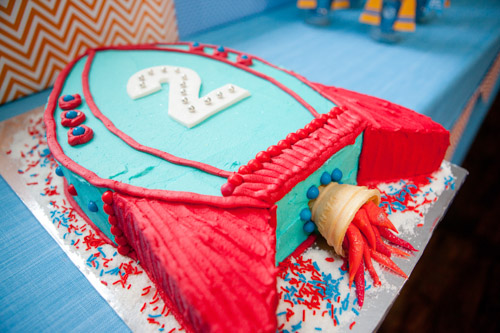 Fabulous rocket cake.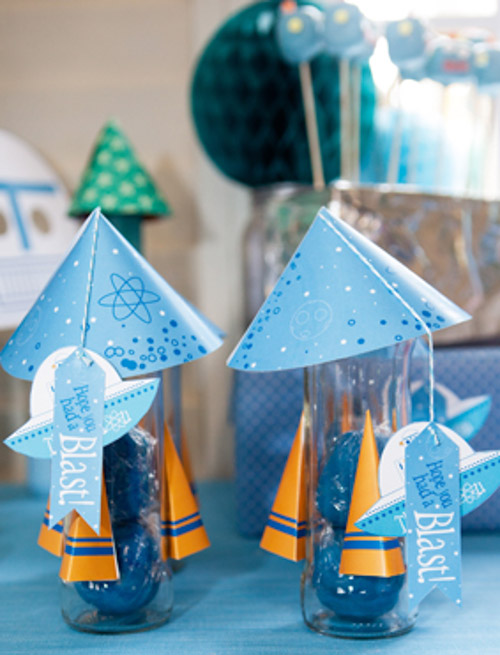 These are the fun favors – homemade playdough in glass jars dressed up as mini rockets – love!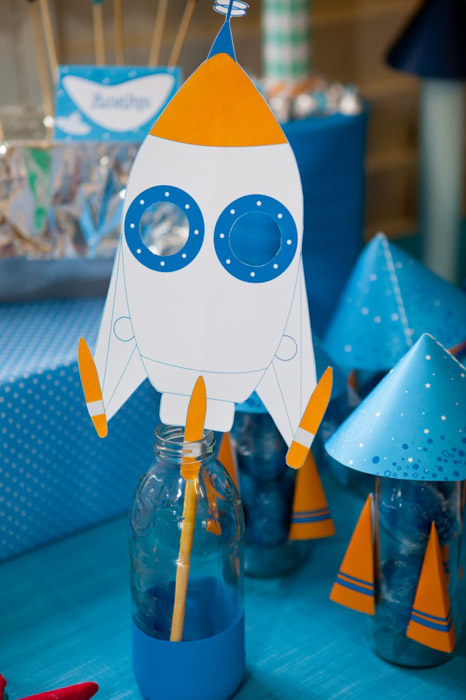 Cute masks for the kids to place in front of their face for a photo op!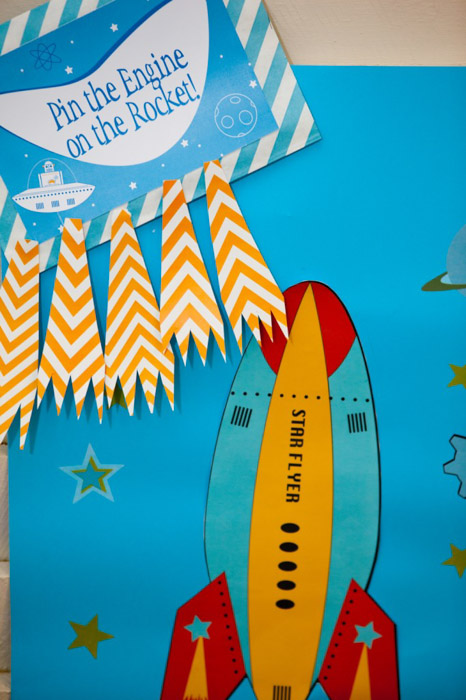 Pin the engine on the rocket is a fun game for kids of all ages!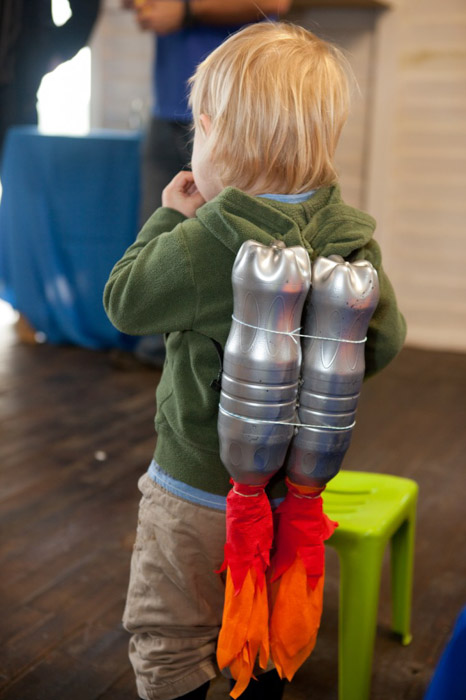 Adorable home made jet pack for the birthday boy – so clever!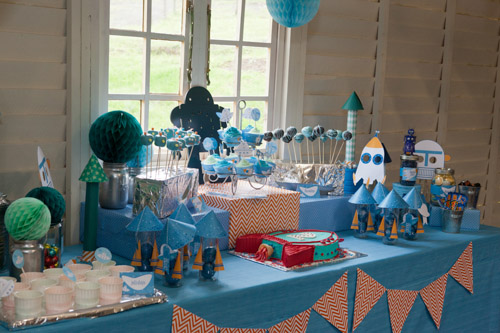 Thanks so much Louise, for letting us share your wonderful Rockets and Robots party with our readers!
Vendors
Party Printables – Sunshine Shabby's Etsy Shop
Styling & Photography – Sunshine Shabby blog