This post is sponsored by Stage, but all opinions are my own.
I've said this a lot recently, but the home is where the heart is. This is where you raise your children, have dinner with your family each night and build memories that last forever.
It has been top of the mind for me lately with Stage's partnership with the American Heart Association. They believe strongly that their guests are the heart of the communities they serve and your homes are where preventing heart disease starts.
For the month of April, Stage will donate $1 to support the American Heart Association for every photo shared on Facebook or Instagram with the hashtag #BringHeartHome. When you donate in-store, you will receive a 40% off coupon.
So today I want to share tips on how to create a home with the heart in mind with beautiful memories and inspirational sentiments to give you daily reminders of love and happiness.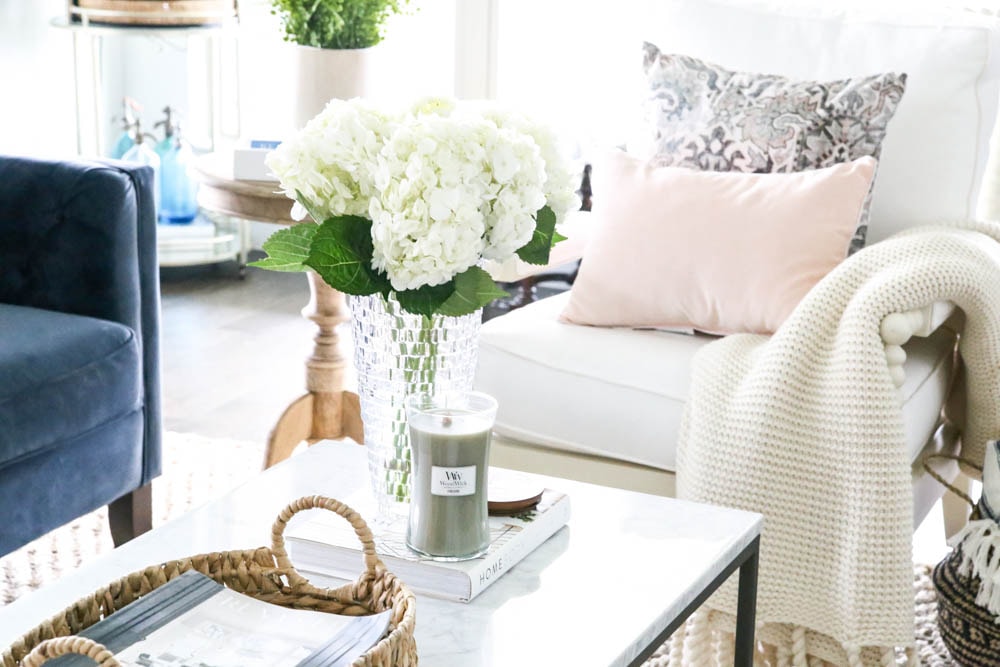 When we moved into this house, I knew it was the start of a new chapter for us. This has been the first home in Texas that has really felt like we are finally home since we moved here 5 years ago.
Getting to know North Dallas and finding our official spot to put roots down was not easy. But we knew this was the place the minute we saw it. My husband always takes a bit longer to jump on board but even he was sold at first sight.
The area we live in has everything we imagined for our young family and to watch our little girl grow up. We have been so blessed to find a community so family focused and this last year has flown by!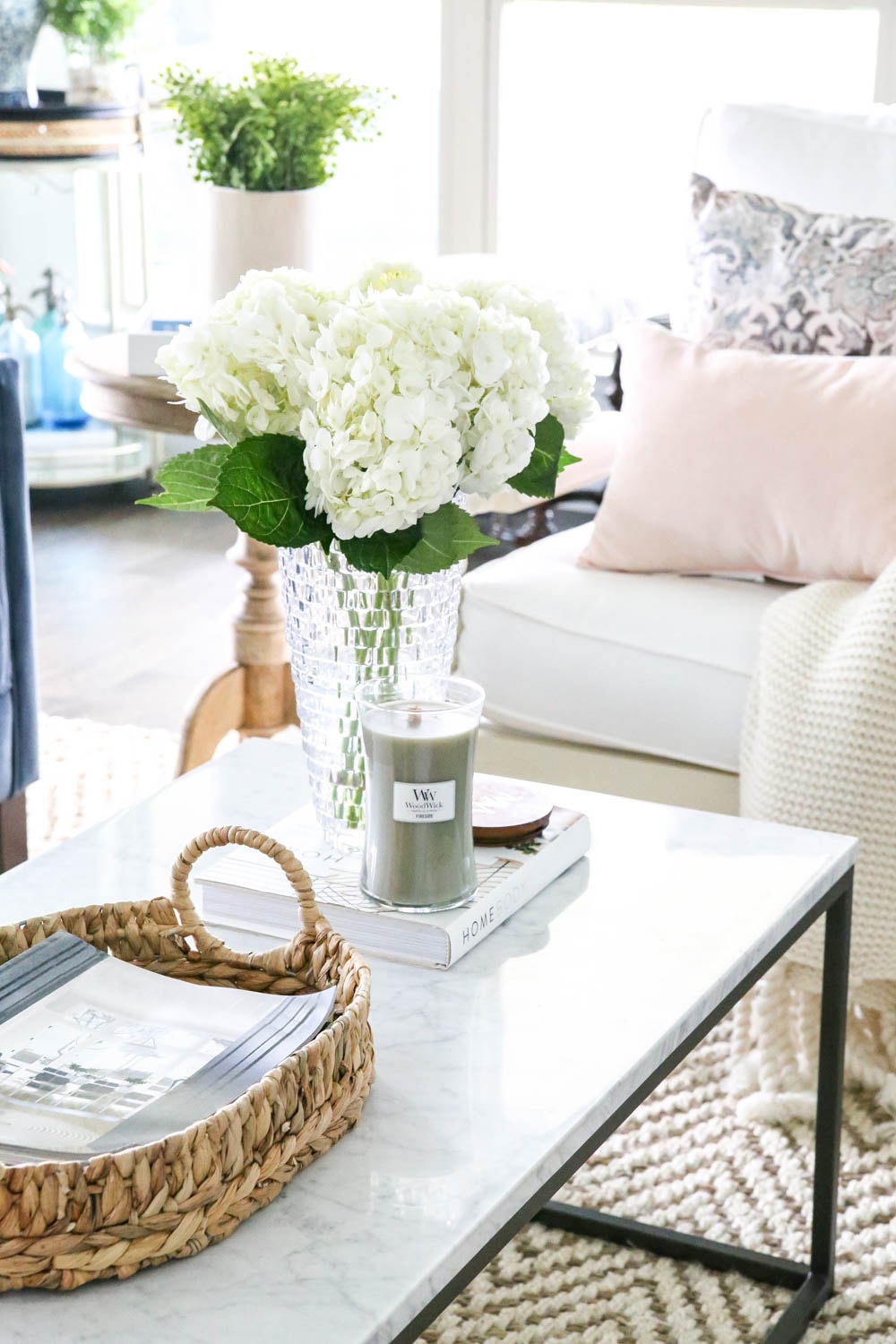 Which is why it has been so important for me to focus on making new memories here and I thought I would share a couple with you so you can do the same in your home.
Bringing Your Heart Home Ideas:
Weekly fresh flowers for your home
Having fresh flowers in your home is one of my favorite ways to add warmth to a room and celebrate the season.
I love to take Lauren with me to the store to pick out some flowers for the house. The light in her eyes when she is picking the "perfect" bundle is priceless and truly warms my heart. She takes such pride in picking flowers with mommy for the house and I hope she remembers to do things like this with her little ones someday.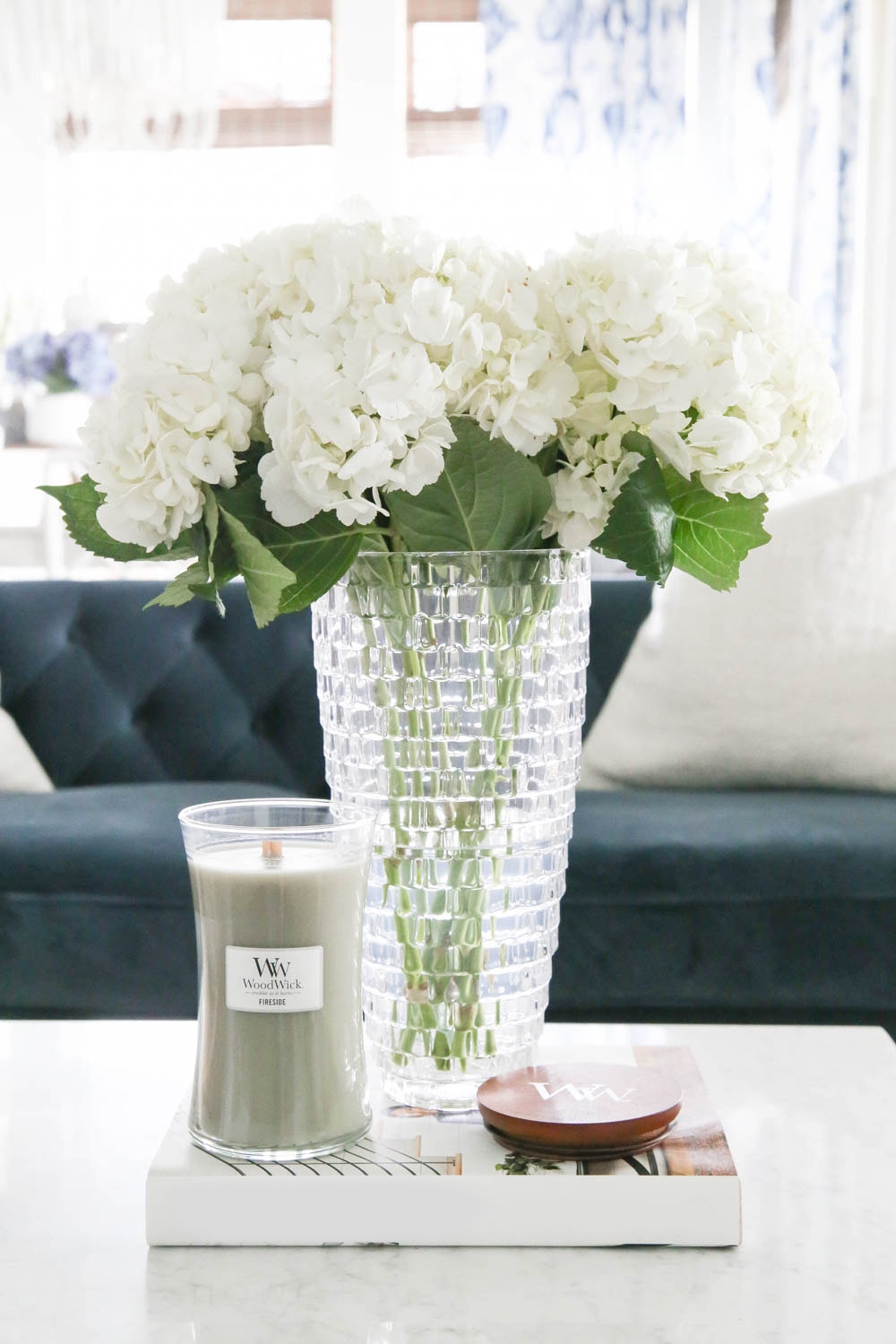 I have my go-to vase that I love to use for my flowers which is this gorgeous Mikasa crystal vase from Stage. It is the perfect size for an arrangement on the kitchen counter, on the console in an entryway, or on the living room coffee table.
It is incredibly heavy and I love the faceted bamboo pattern. I know this beautiful vase will be something that will stay in the family and I will pass down to Lauren some day.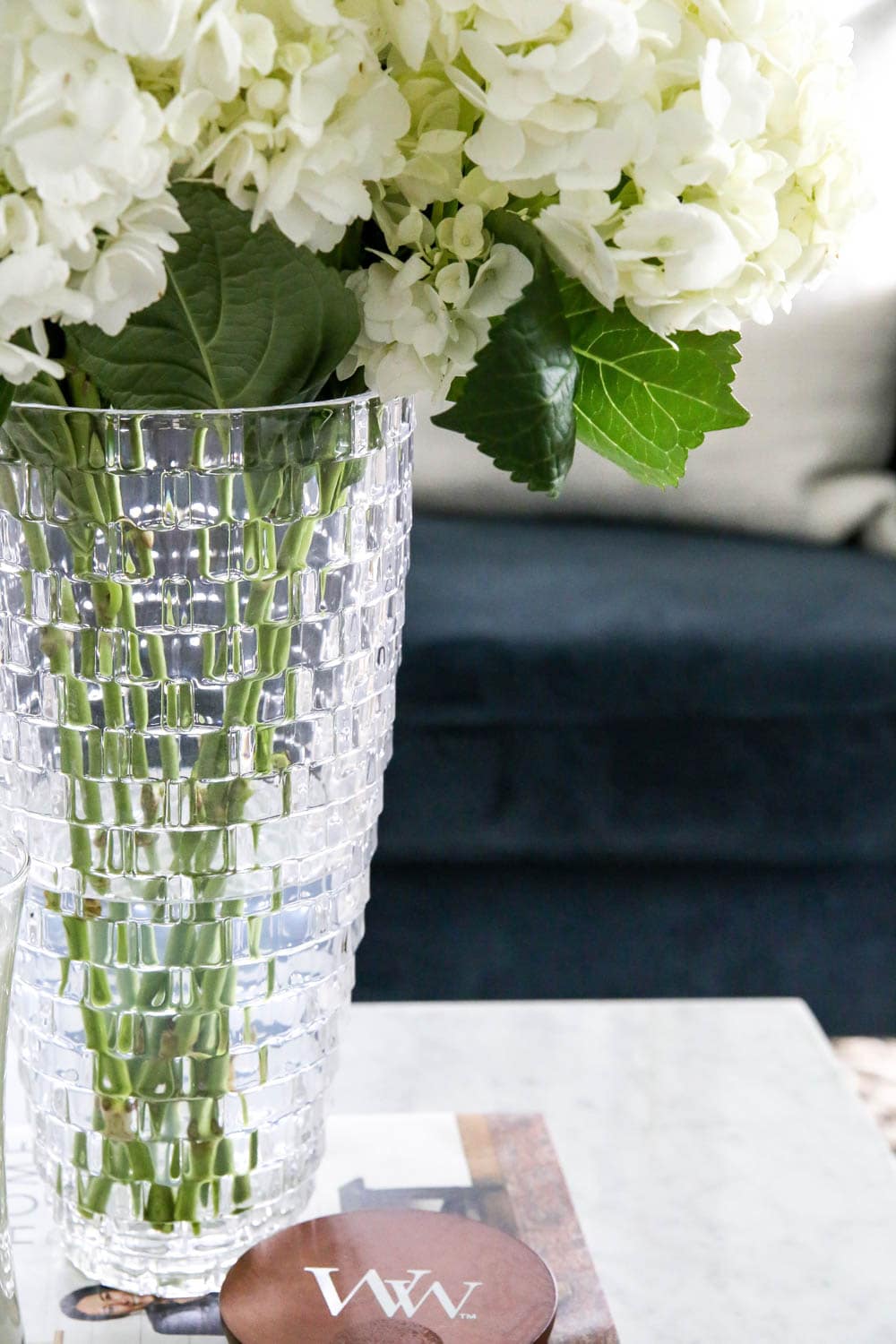 Create warmth with candles
I have always been such a candle person. I seriously have a whole cabinet with them.
I burn candles every night in my home and it has become a ritual for me to light them when I start cooking dinner.
I particularly love this candle line called Woodwick from Stage and the fireside scent is one of my favorites.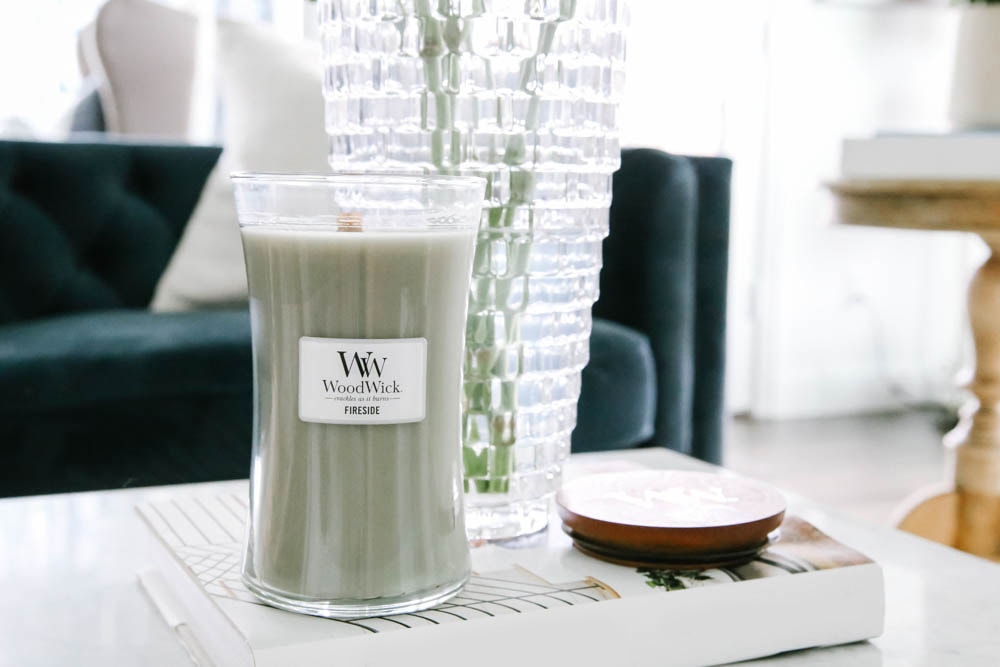 Have baskets for extra blankets
I always have a bunch of blankets lying around in my living room so my family can get cozy under them when watching tv. We have family time and do this right after dinner each night. This is one of my favorite times of the evening!
But the blankets can get messy just thrown over the sofa or chair arms.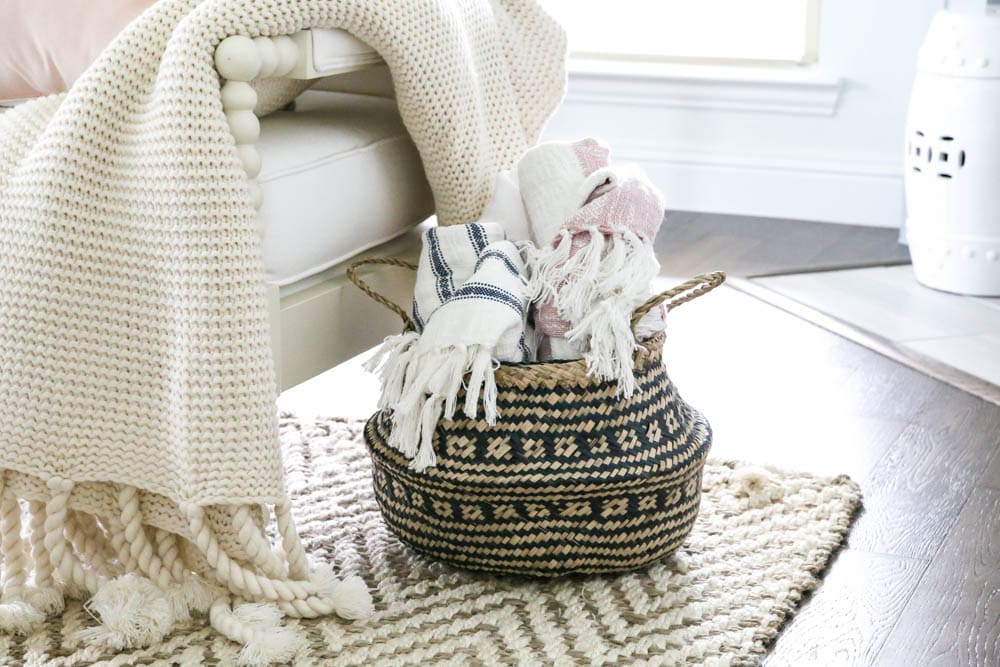 I love to have beautiful baskets like this tribal print woven one. It is the perfect size to have next to a chair to collect my blankets and I love the little side handles.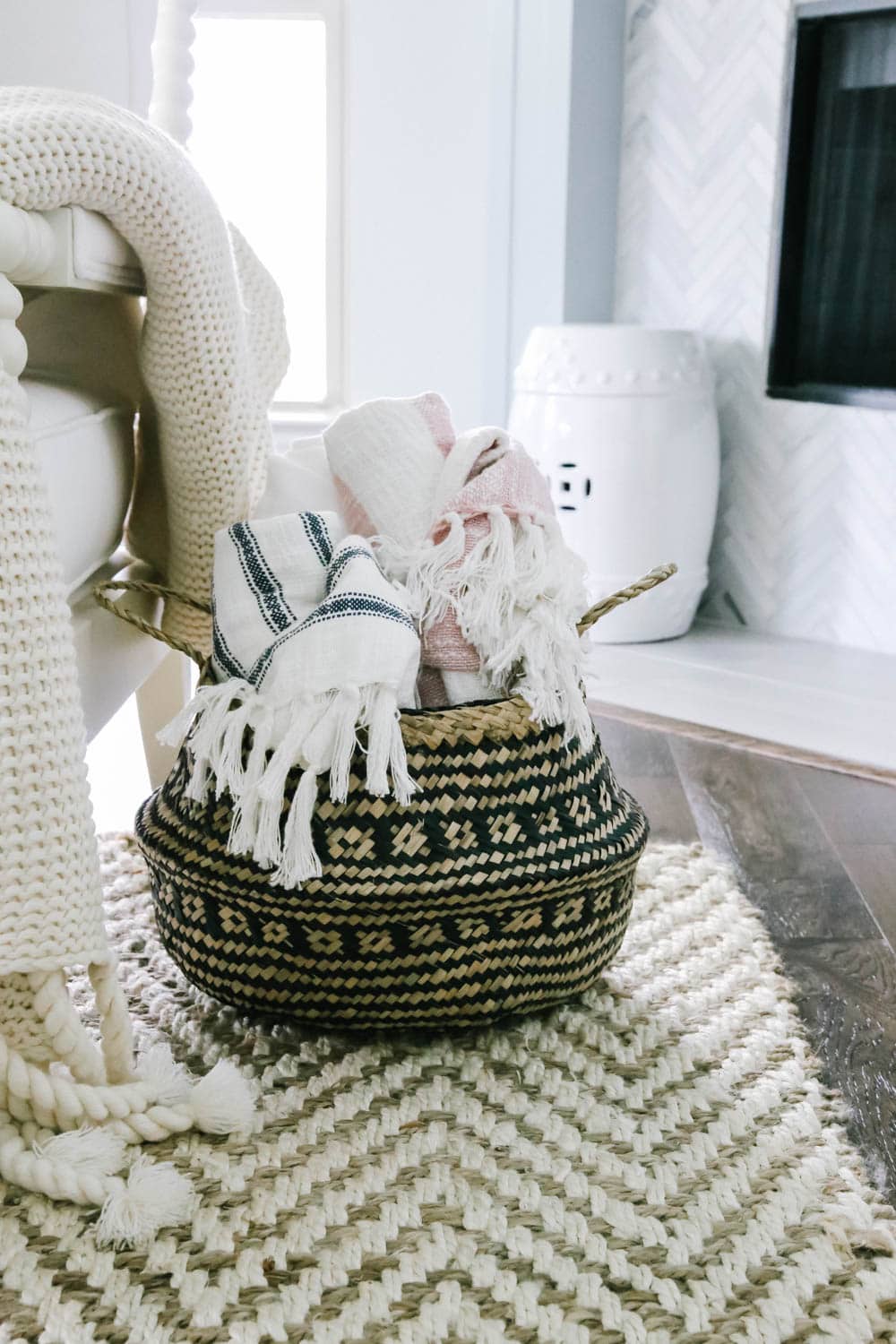 Spread family photos throughout your most used spaces in your home
Our living room and kitchen are where we spend most of our time.
Sometimes I forget how quickly my little girl is growing up and one of the best ways to keep these memories alive is by having photos of her and us sprinkled in these spaces so we see them all the time.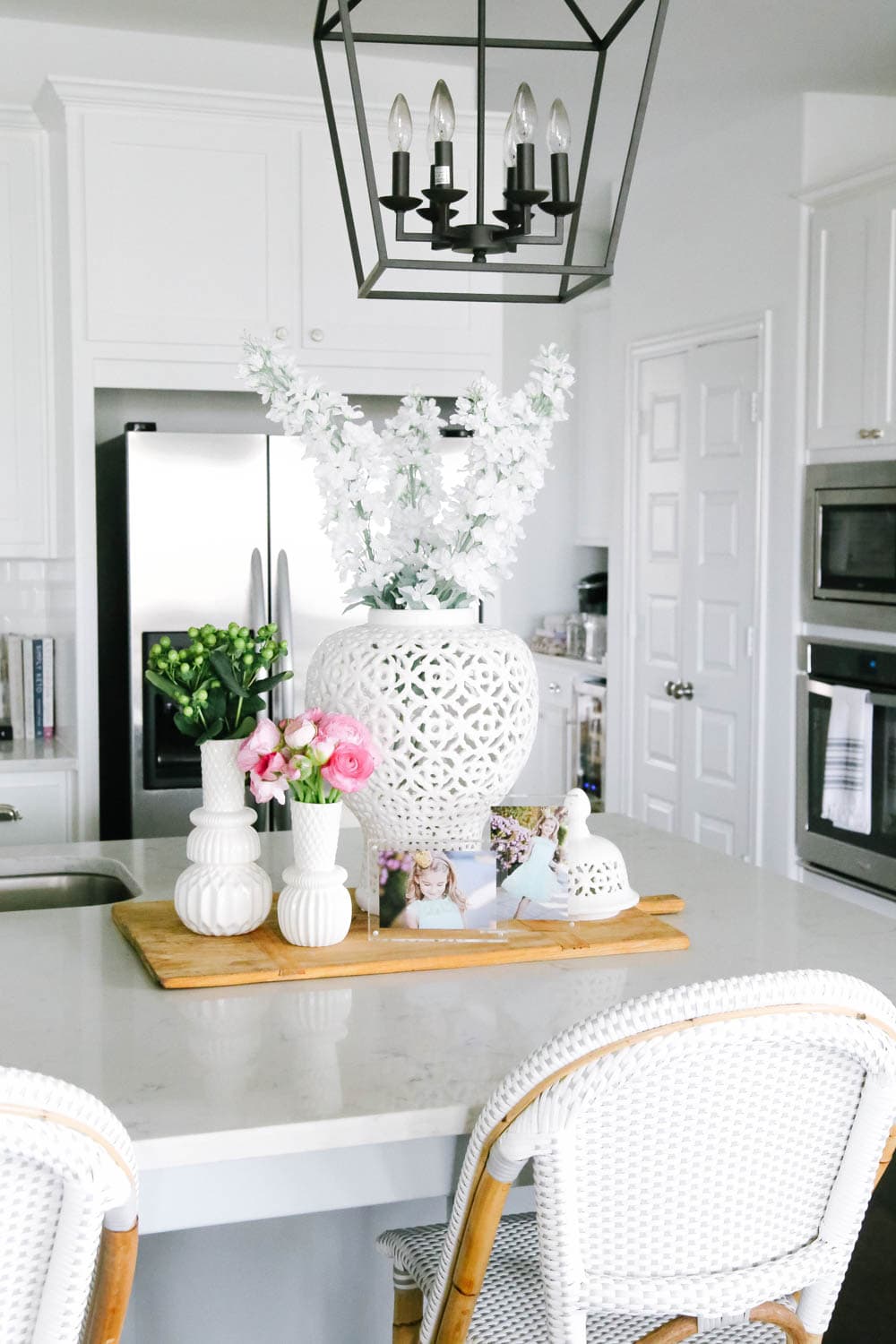 I love our beautiful new kitchen and all the space which gives me little nooks to put these beloved photos in.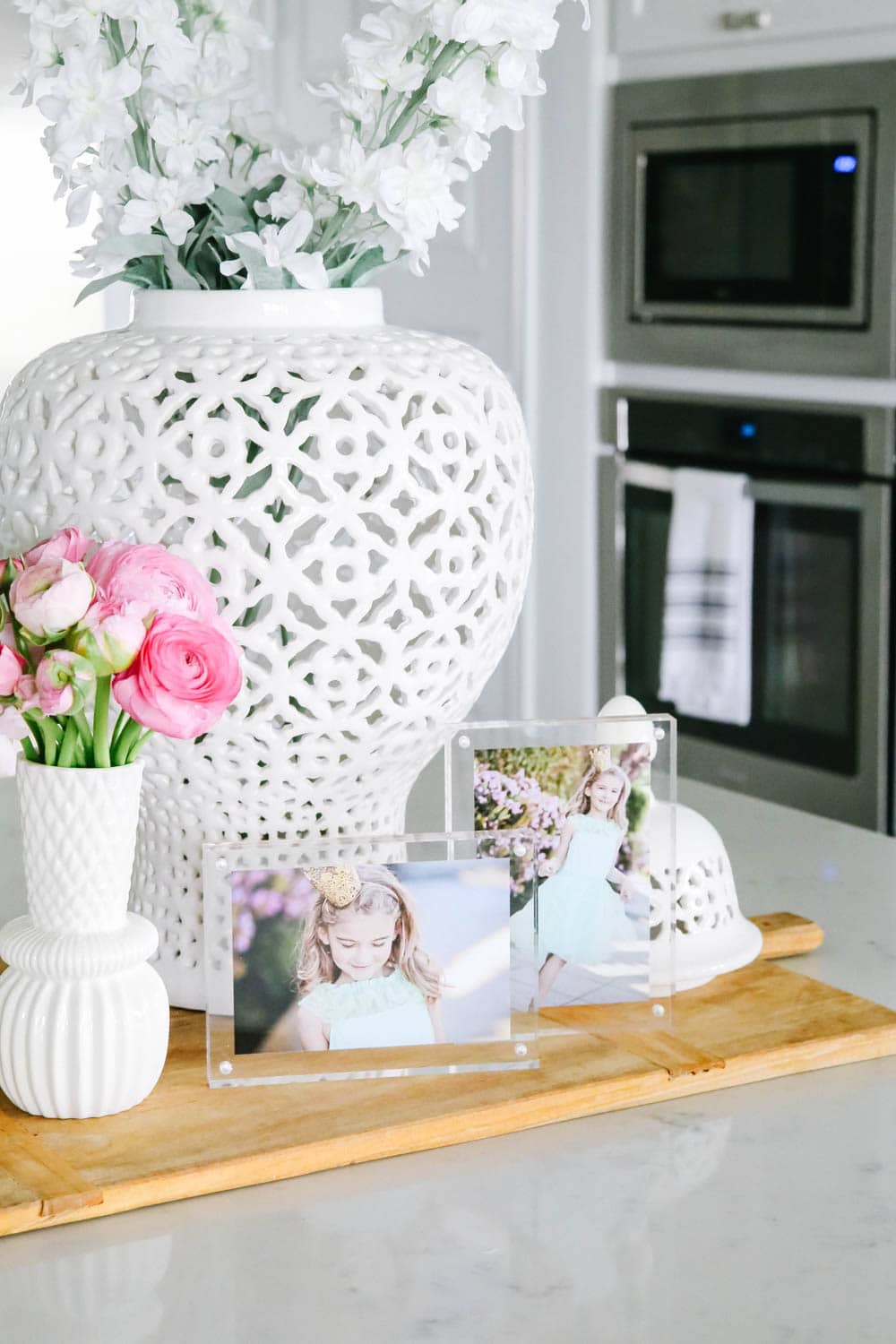 I got a couple of these thick lucite picture frames from Stage to put some of my favorite photos of Lauren in. They simply sit right in between the lucite and magnetically close, making the pictures appear to be floating.
I love them so much that I am thinking of getting the larger sized ones too.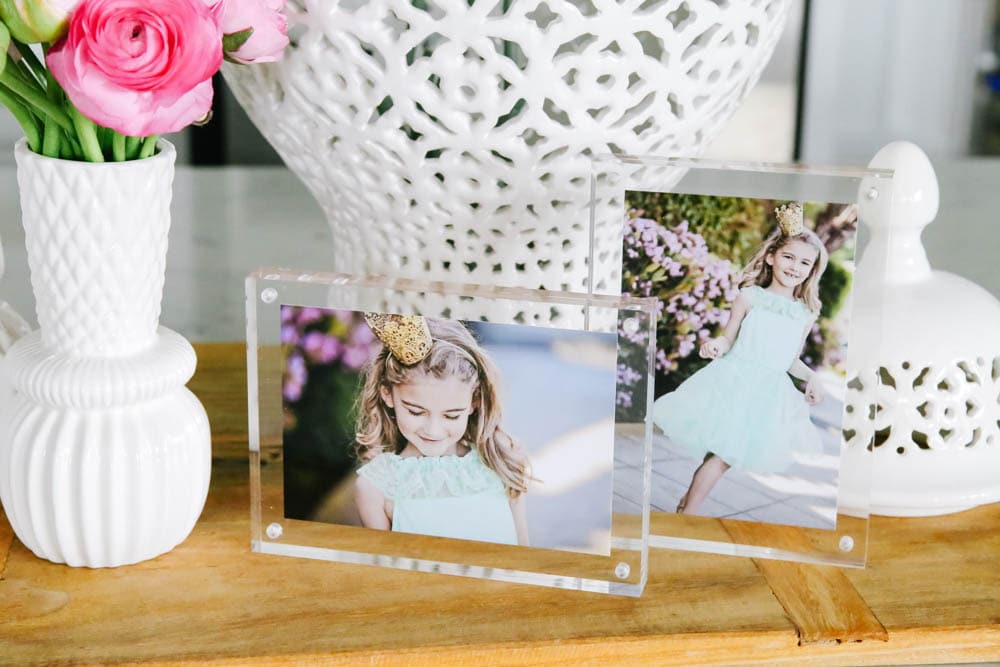 So I hope you love these ideas to help you build memories and share your family's heart in your home!
Don't forget you can shop Stage HERE and in doing so in the month of April they will donate to the American Heart Association.
THIS IS A SPONSORED POST. A BLISSFUL NEST HAS RECEIVED PAYMENT, TRADE, AND/OR PRODUCTS FROM STAGE IN EXCHANGE FOR PROMOTING. HOWEVER, ALL OPINIONS STATED ARE OUR OWN.