Get ready for some Fall place setting ideas from the experts of Hey Girl Events!
Tired of the same ol' Fall color pallet? You know, oranges, browns, reds etc. Well, we at Hey Girl Events like to think outside of the box, so this Fall we thought we would share a few ideas for colorful, untraditional Fall place settings.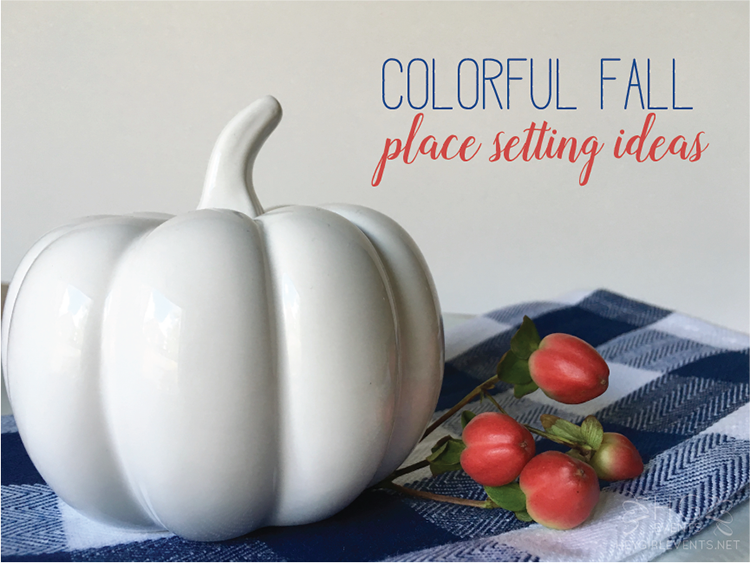 4 Colorful Fall Place Setting Ideas:
1. Red, White and Blue
While there are a few holidays in Fall, we immediately thought of Thanksgiving. With Thanksgiving being an American holiday, we decided to go way out of the box and use red, white and blue items.

A shiny metallic red charger, paired with a white dinner plate, blue and white Buffalo check napkin, a little sprig of Hypericum berries and a small white ceramic pumpkin for the perfect touch of Fall. We are in love with this patriotic themed Fall/Thanksgiving place setting!
2. Girly Glam
Next we went a little girlie, with shades of pink, gold and mint green.

Again we used those fantastic white plates, the white ceramic pumpkin then added a fun mint colored charger with a mosaic feel, a blush with gold polka-dot napkin adorned with more Hypericum berries, and for a little extra pop a dark pink napkin between the charger and dinner plate.
A fun, colorful and totally unexpected Fall place setting with a feminine touch. Serve up some Pumpkin Spiced beverages and you are all set!
3. Shades of Blue/Green
For those of you who love cooler colors, give this a try…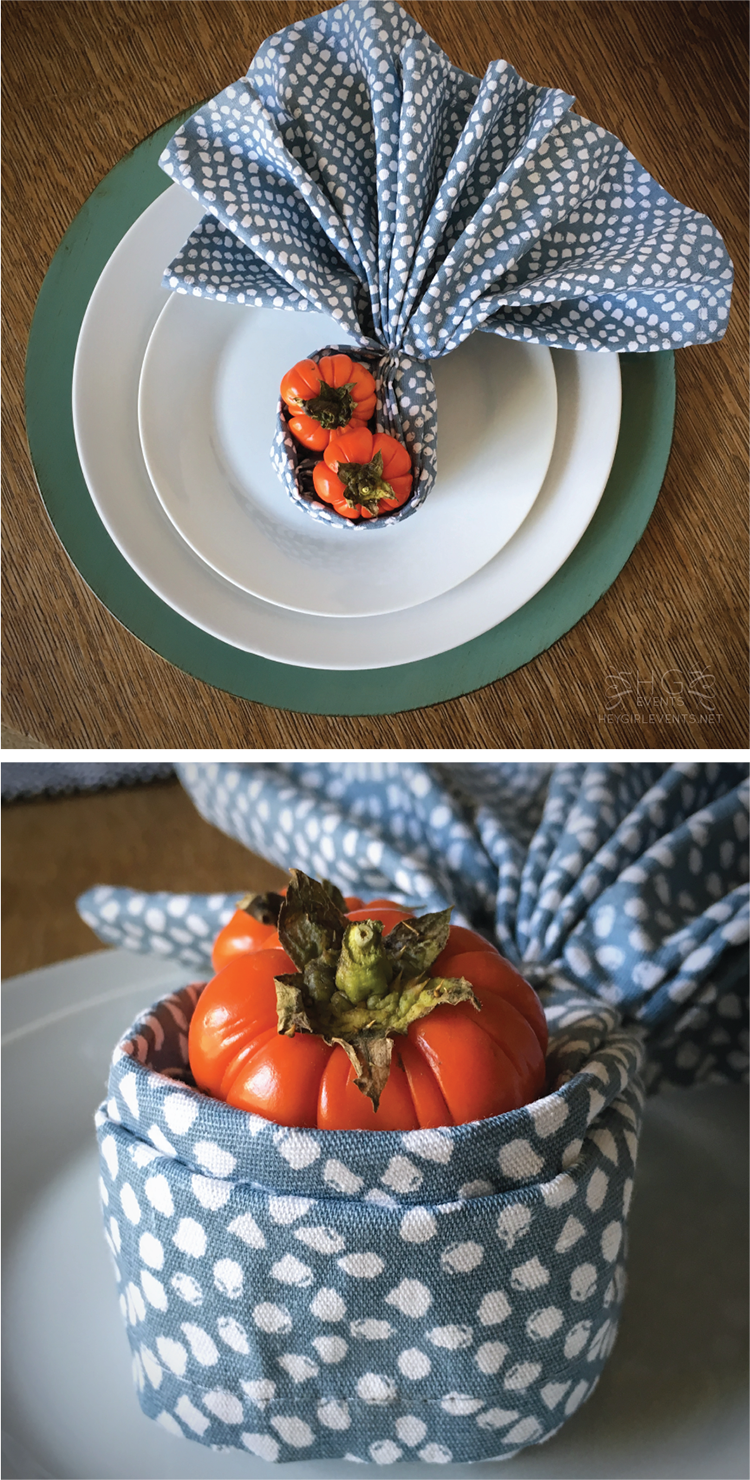 A sage green charger with bright white plates make a great home for this beautiful cool blue-ish gray printed napkin that house fun ornamental eggplants (aka pumpkin trees). These bright red orange  fruit, look like mini pumpkins and are perfect for decorating place settings for Fall.
4. Tradition with A Pop of Gold
For those of you who LOVE pumpkin orange and maybe don't like to stray too much from the traditional Fall color scheme, this one is for you.
This place setting screams glam Halloween! A gold foil charger with white plates, a bright orange with gold polka-dot napkin for additional bling, all adorned with some more of those fun Ornamental Eggplants.
We love how simple and fun this place setting is. How about you?
Want to recreate some of these looks yourself? Here is where you can pick up the items we used.
For more celebrating, DIY and recipe ideas, check out Hey Girl Events. ~Pamela & Katie