Colorful Halloween Mantel Ideas by Lillian Hope Designs
Kara Woolery here from Lillian Hope Designs with another fabulous Halloween Mantel idea today!
I have designed three different Halloween Mantel Decor Ideas and each Design comes with FREE Printables to help you recreate the look or give it your own spin! Each design also comes with FREE File Downloads for you to use if you want to order some of the fabulous Tiny Prints Products used as pictured. You can check out my Black & Gold Halloween Mantel HERE. Today the featured design is a Colorful Halloween Mantel Style. I wanted this one to scream fun for the whole family. I incorporated a lot of glitter and fun kid friendly elements throughout.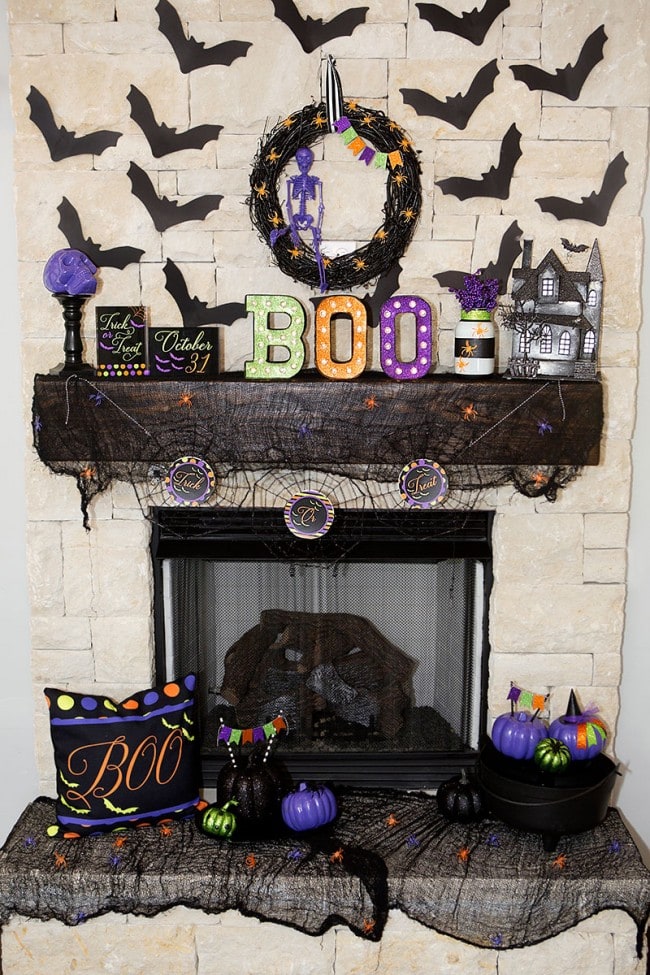 For each style I used SEVERAL items form the Dollar Tree + Spray Paint! I always love to try and save money where I can when decorating for the Holidays! I crafted lots of fun DIY's for each different style as well. I used Hobby Lobby and Michaels to purchase the majority of the craft products and already finished décor products! I also used several items from Tiny Prints with designs I created. Hope you enjoy!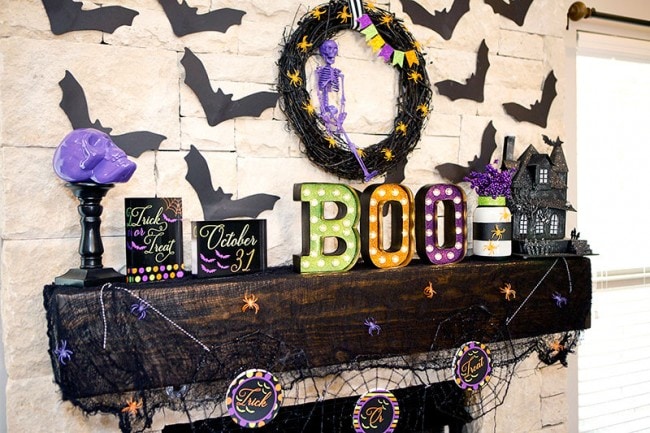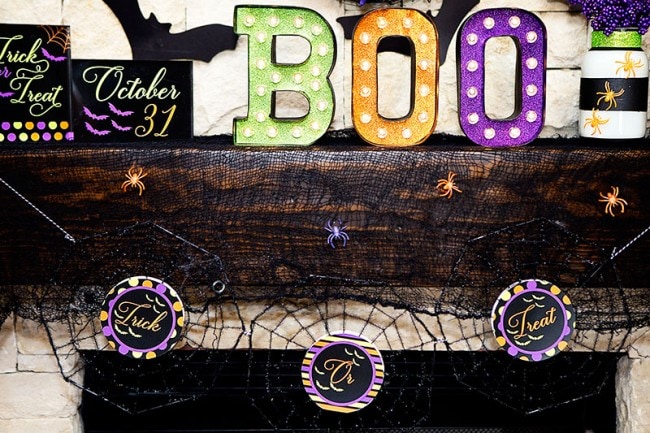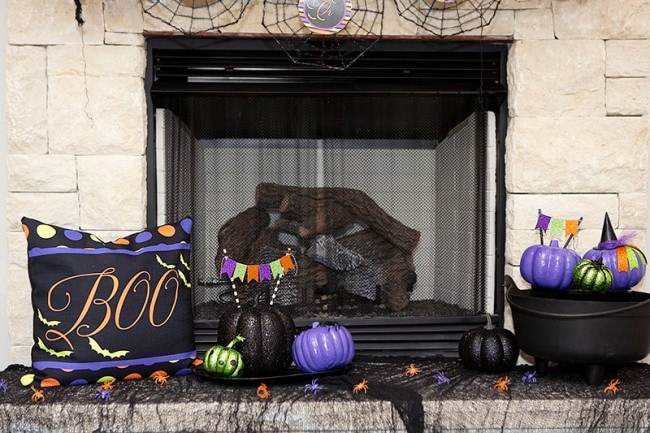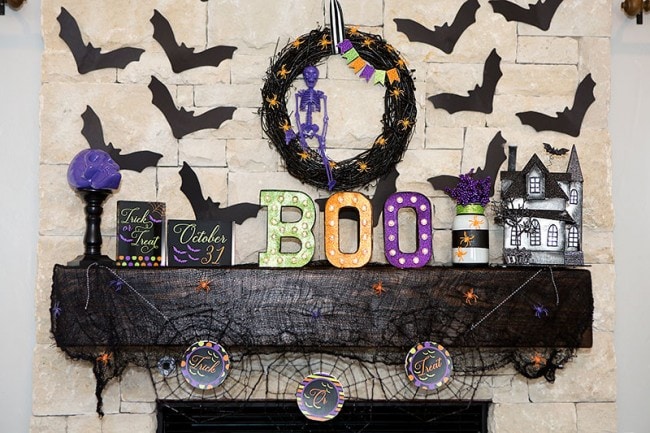 CREDITS
FREE PRINTABLES AVAILABLE: