Creating Cleaner Air for Your Home
This is a sponsored conversation written by me on behalf of De'Longhi. The opinions and text are all mine.
Our home just got a whole lot fresher and cooler and I'm loving it! These last couple of months have been so hot here in Dallas but soon the season will change and the colder months are coming. Texas is so unpredictable with its weather especially in the fall and I am constantly turning the AC and heater on, back and forth. It honestly makes me crazy!
So recently I got to try out the new De'Longhi 3D Comfort Air Purifier and fell in love. De'Longhi is known for creating appliances for a healthier, happier home. They provide the ideal comfort to the indoor environment, so your home gatherings are pleasant and comfortable.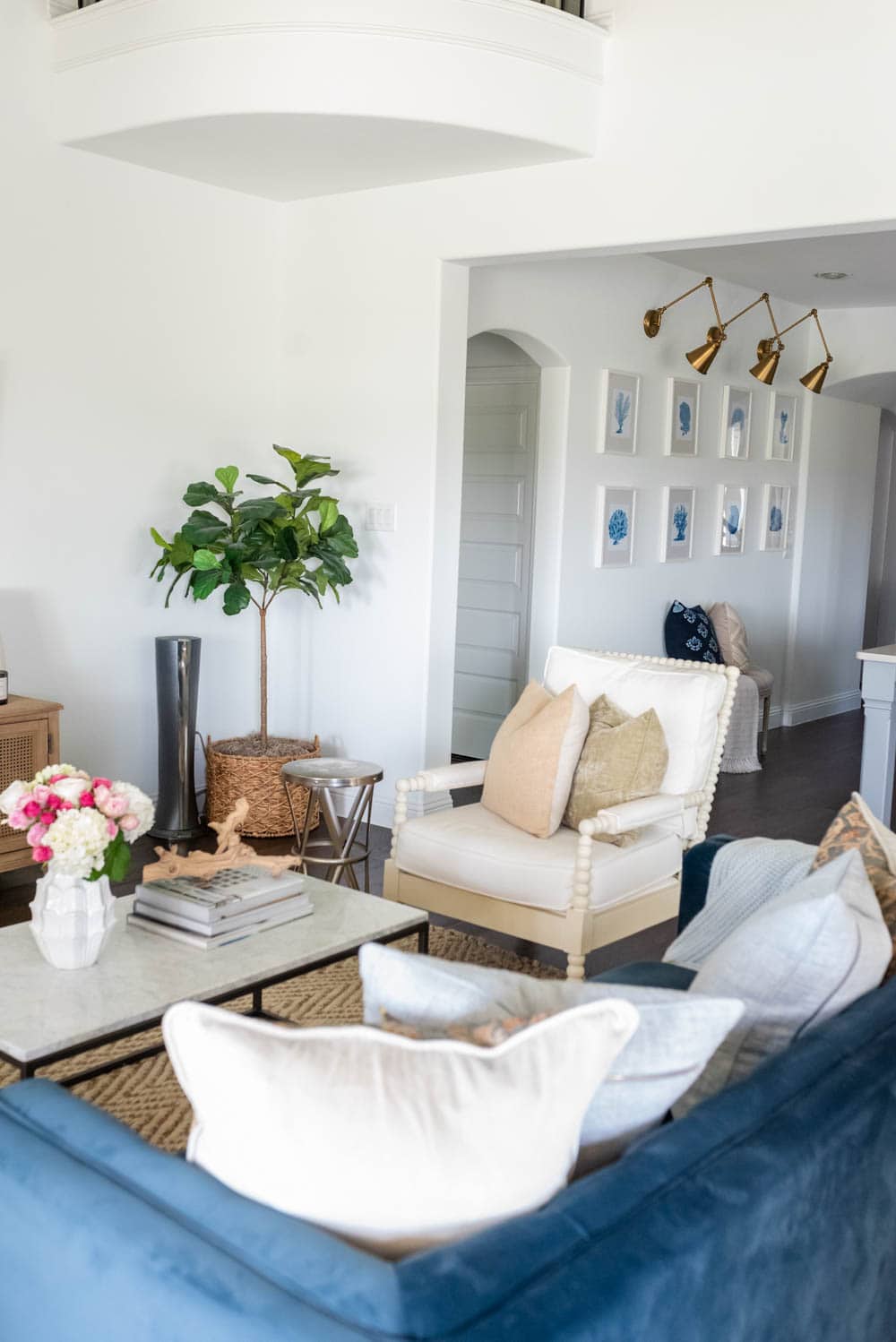 Looks are everything!
First of all, I absolutely love its sleek look. I have it placed in the corner of our living room which opens up into our breakfast room and our kitchen. It is so slim and tall so it fits perfectly into the corner of the room. It is oscillating so we placed it 3 feet away from the wall. This really helps move the air throughout our open-concept space. I also love how quiet it is so it doesn't interfere with television watching.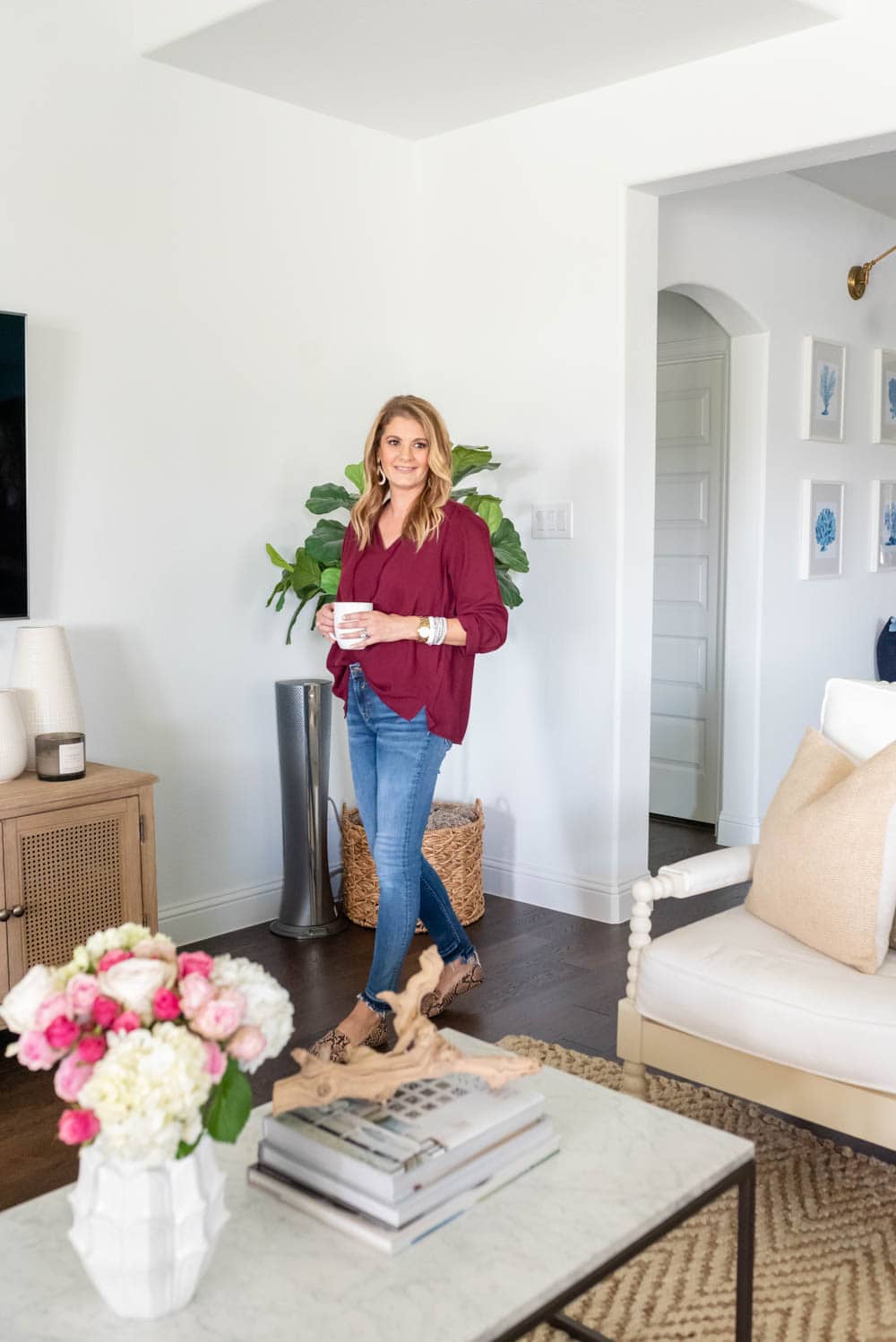 Get rid of allergens
So one of my biggest issues is all the allergens in the air constantly year-round and there is just no way for me to control them from coming in and out of the house. We take our shoes off at the front door, wipe our dog's feet when he comes in from the backyard, etc but still they find their way in. Recently we got allergy tested and the first thing the doctor asked was if we had an air purifier in our home. Thankfully I said yes!
The De'Longhi 3D Comfort Air Purifier has a special patent technology that efficiently removes 99.9% of all allergens and pollutants. It traps harmful, ultrafine particles in the air, removing mold, dust, pet dander and bacteria right down to 0.1 microns with a 360 degree double-layer HEPA-type air filter, thus improving air quality in any room.
With this placed in the main traffic area of our home, I know I am combating the ever-present allergens in our home from everyday life.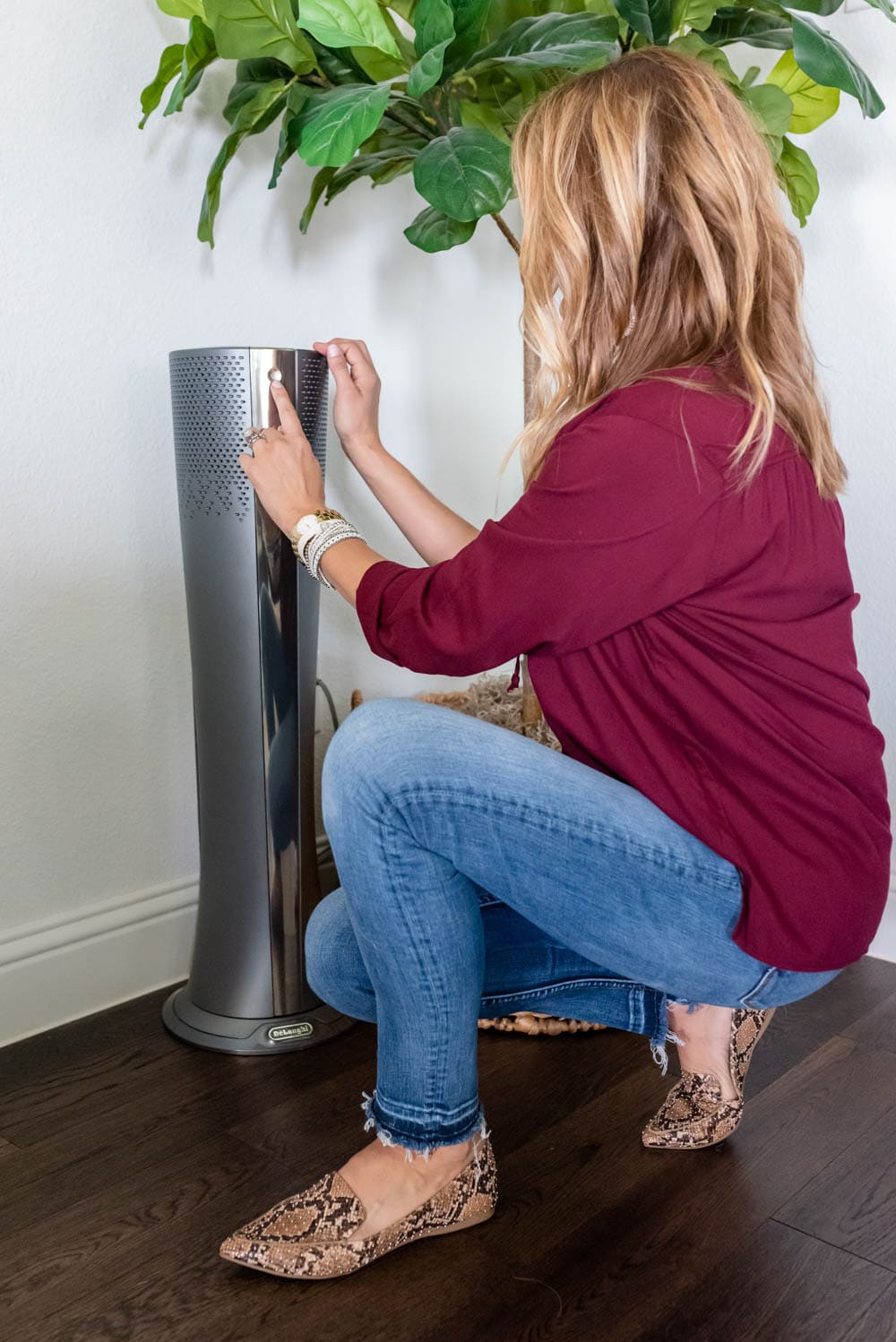 Take the chill out of your room in the cooler months
What I am most looking forward to is the cooler months and utilizing the six levels of warmth to take the chill out of our main living room. We have such a tall vaulted ceiling in this room that all the heat rises to the second story leaving this space much colder than desired.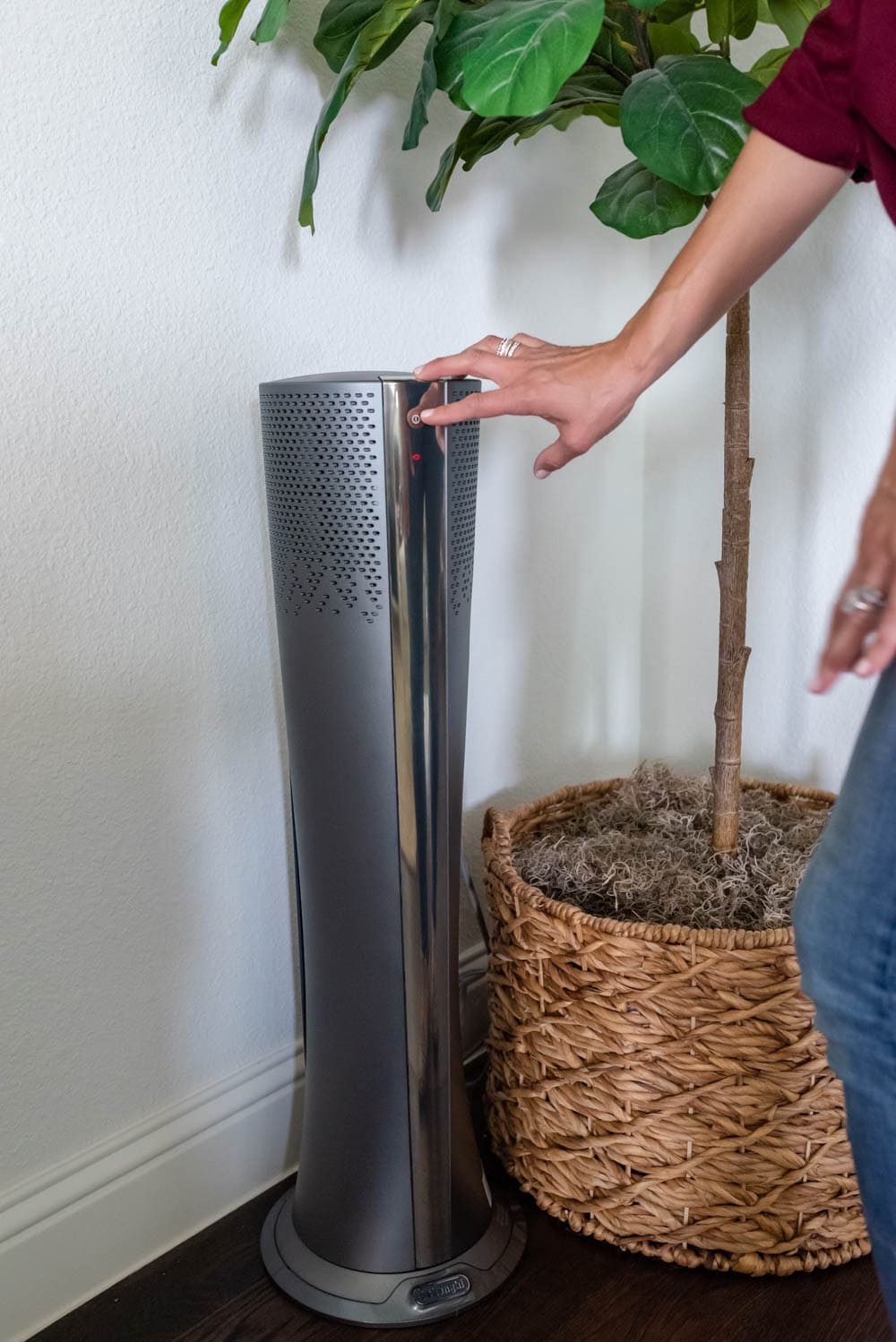 Currently, during these warmer months, I am loving the 10 fan settings to help with consistent airflow. I recently removed our ceiling fan in our living room. I thought it was such an eyesore and replaced it with a gorgeous iron chandelier. My husband did not love that idea but with the De'Longhi 3D Comfort Air, he now has cool circulating air in here. Every day when he comes home he turns this right on and doesn't complain that I removed the ugly ceiling fan we had. Such a win!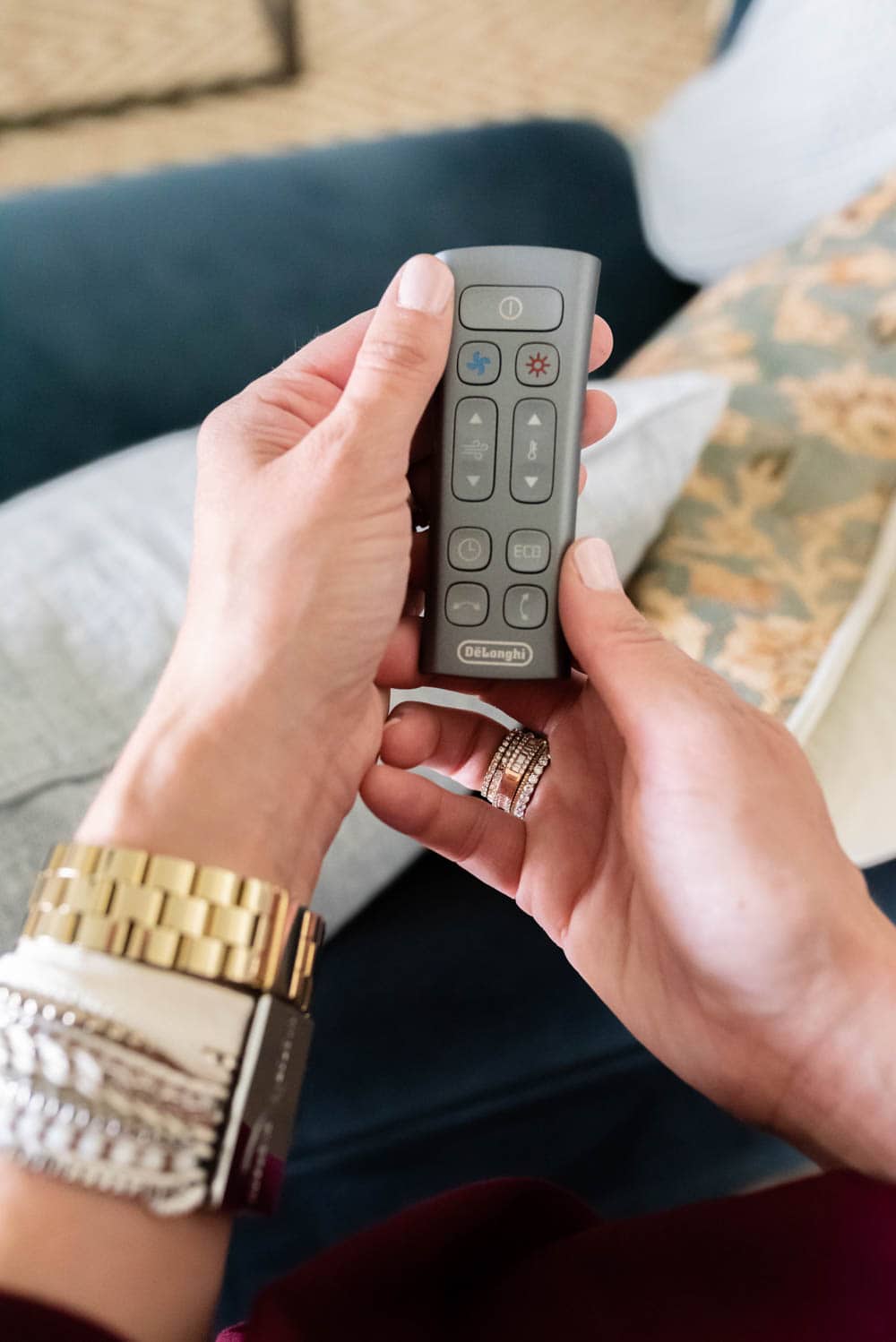 I love that the 3D Comfort Air Purifier also comes with a remote. I have it right on our coffee table and it makes it so much easier to be anywhere in our main living space and adjust the settings.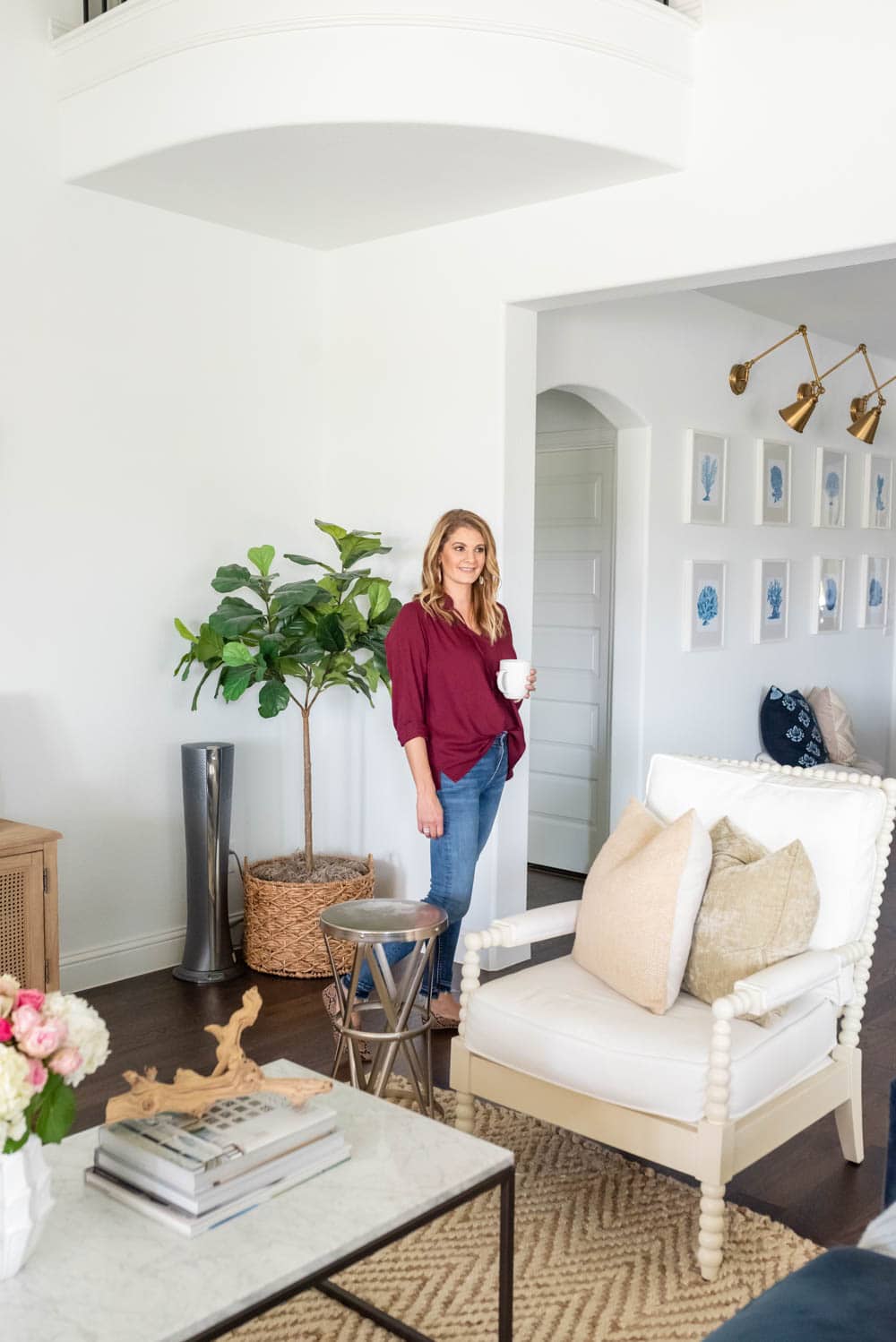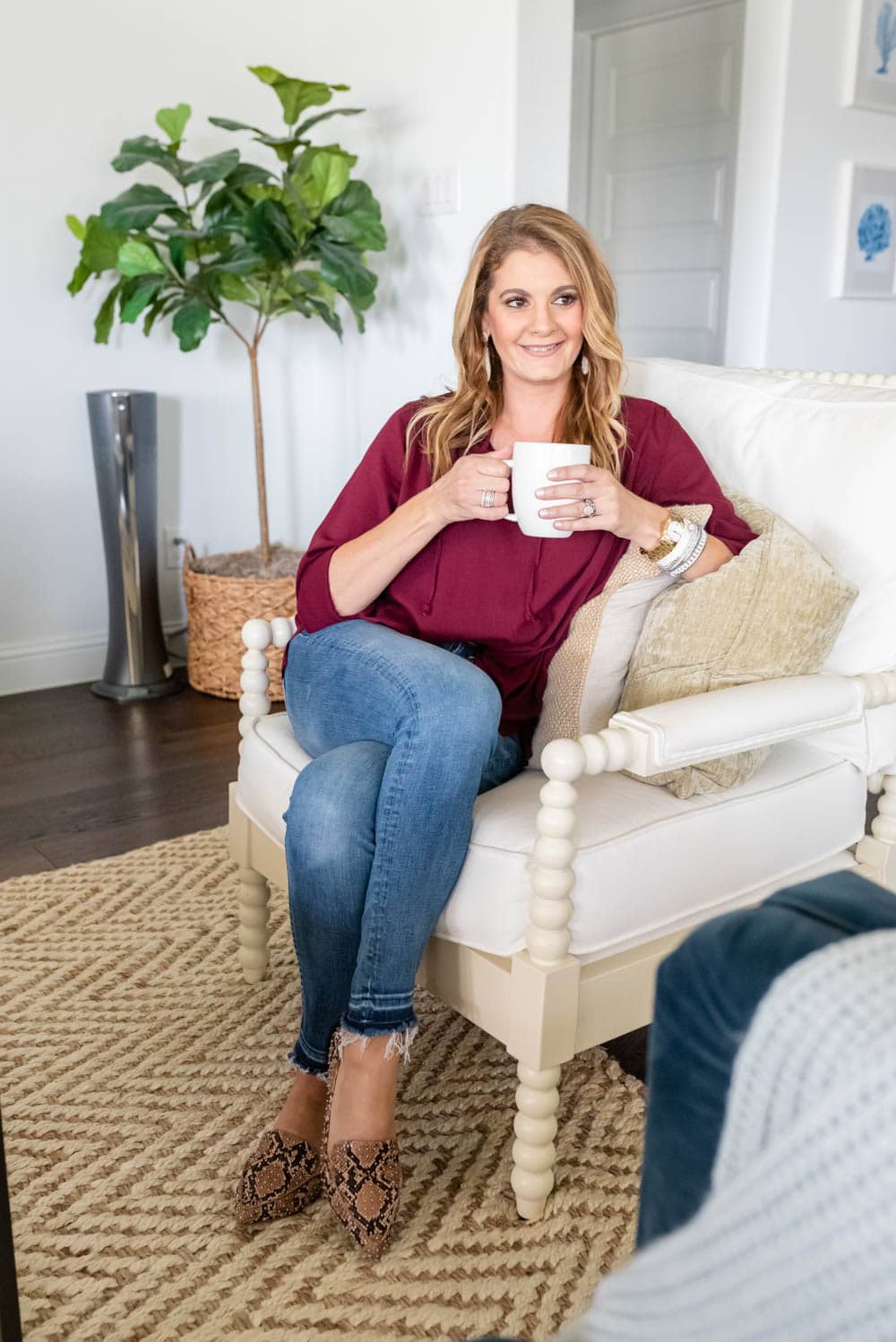 This has easily become one of my favorite spots in the house now and I love to sit and have my afternoon coffee right here. The De'Longhi 3D Comfort Air Purifier has become our new favorite and most used appliance in our home!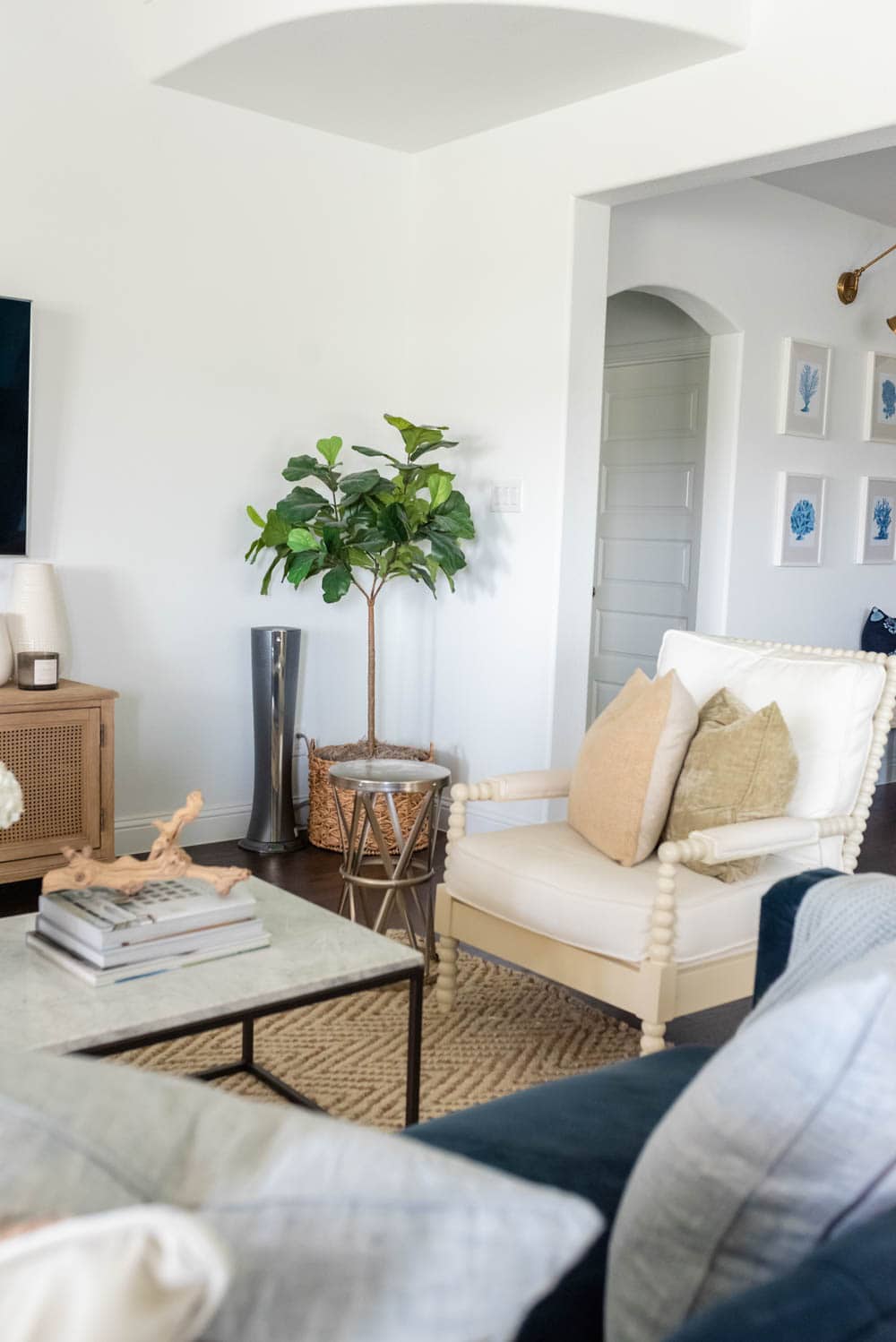 *Photography by Audrie Dollins
THIS IS A SPONSORED POST. A BLISSFUL NEST HAS RECEIVED PAYMENT, TRADE, AND/OR PRODUCTS FROM DE'LONGHI IN EXCHANGE FOR PROMOTING. HOWEVER, ALL OPINIONS STATED ARE OUR OWN.