Cute Firefighter Birthday Party!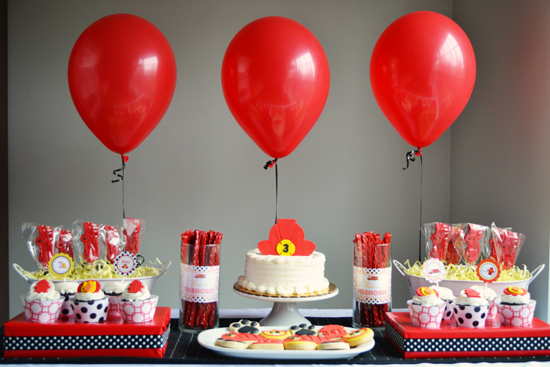 Sound the alarm cuteness has hit the blog! Michele from Sweet Threads Clothing Co. has out down herself again and this time is showcasing her son Reid's 3rd birthday party – A Firefighter Birthday Party! Hosted at the local Westmont Fire Company in Haddon Heights, NJ no detail was left out and is every little boys dream of being a firefighter for a day with lots of sweet treats.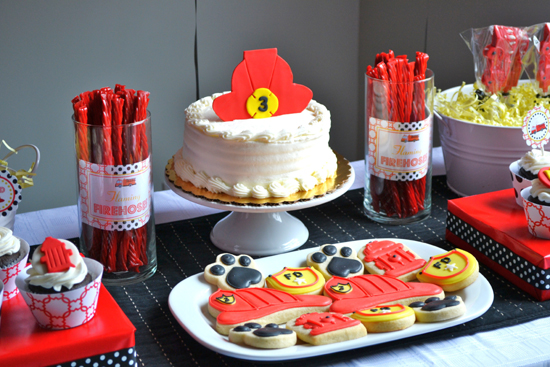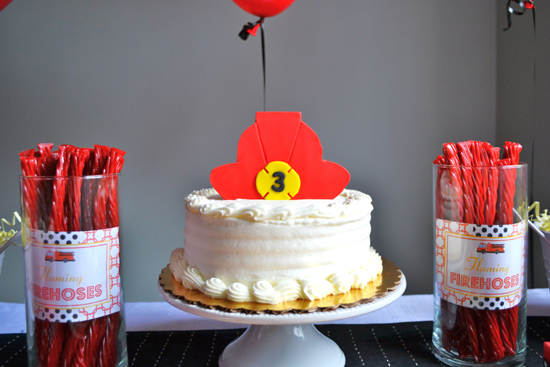 Personalized party details such as red vine firehoses and cookies in the shape of fire hats, badges and more made this a truly special party for her little guy.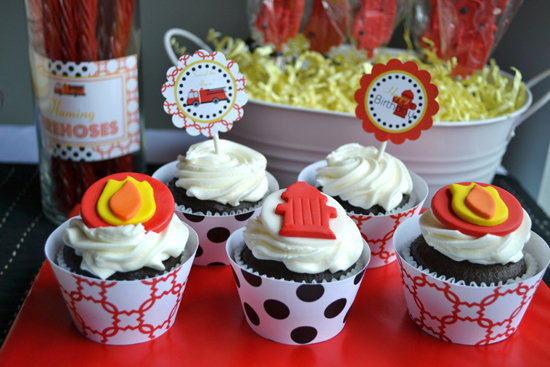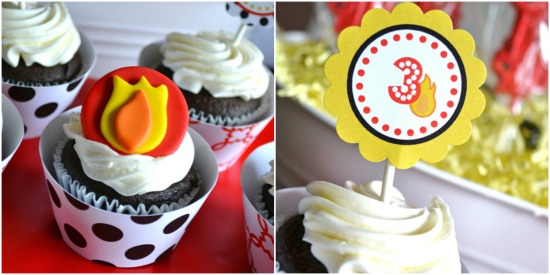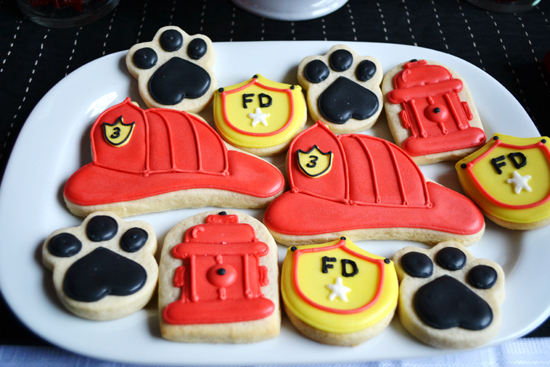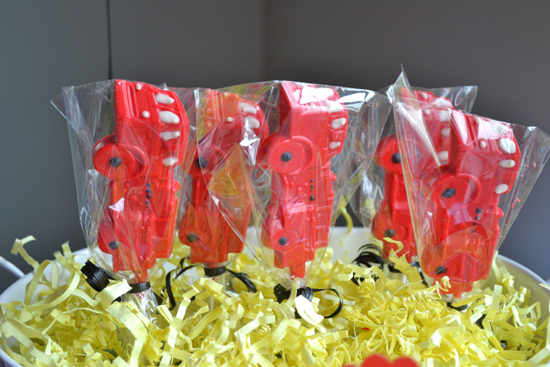 One of my favorite details are these personalized cups by I Have A Favor. Such a great idea to hand each child a cup with his name on it to use at the party and then take home.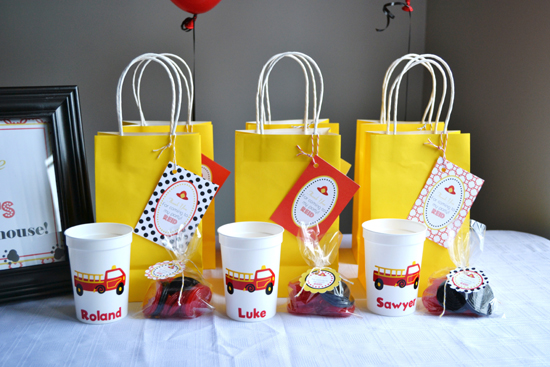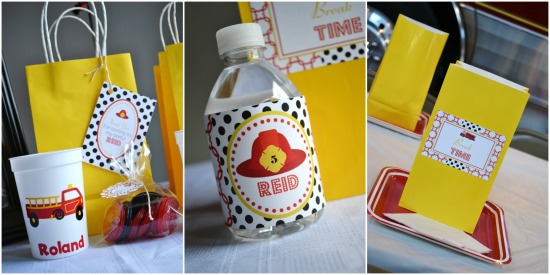 Reid definitely looked like he had a fabulous time with his friends!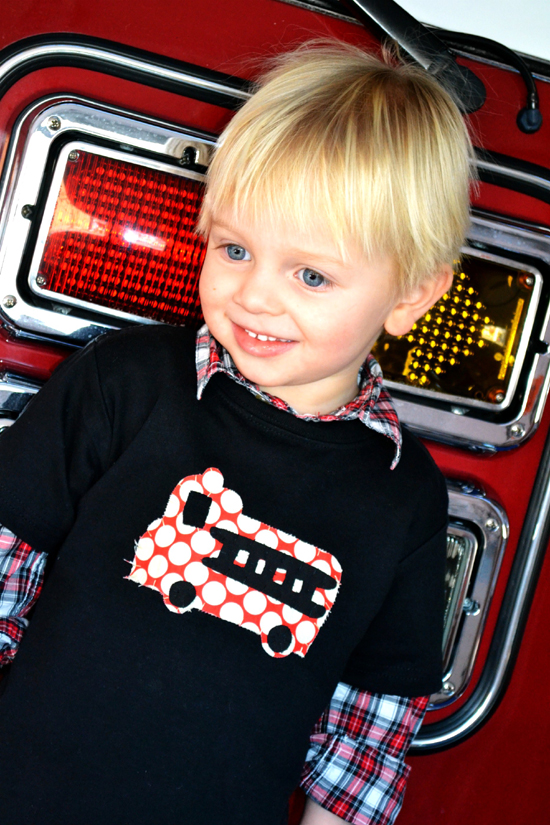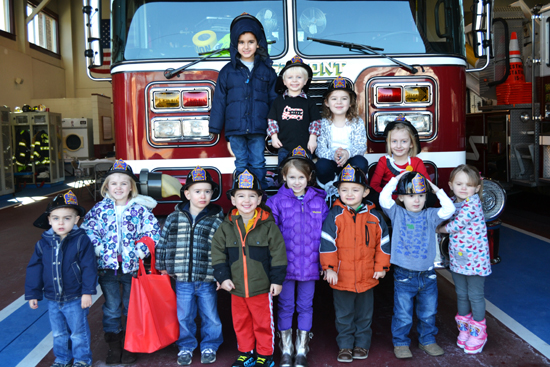 Thanks so much Michele for letting us show off your amazing party and being one of your vendors! To shop our Firefighter Party Collection, you can visit the shop HERE.
Vendors and Links:
Party Styling: Michele Brown, Sweet Threads Clothing Co
Printables: A Blissful Nest
Firehouse Shirt: Sweet Threads Clothing Co
Personalized Favor Cups: I Have A Favor
Fondant Toppers: Cakes and Kids
Chocolate Lollipops: Suckers by Steph
Decorated Sugar Cookies: Batches