This candy wreath is so much fun to make with the kids! Lauren and I had a blast and I love spending quality time with her crafting.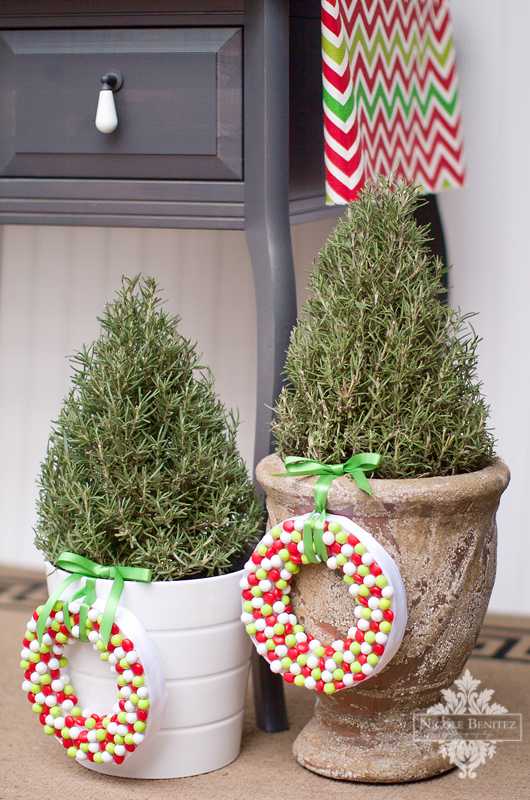 First gather your supplies.
What you will need:
1. Candy- you can make these for any holiday or birthday party so pick candy in the colors that match your theme. If you would like the ones I used then here are the red sixlettes, lime green sixlettes and white sixlettes.
2. Styrofoam Wreath- I love these 6″ ones.
3. Glue – I like this one because it is a quick dry. You don't have to wait long!
4. Ribbon – I used this ribbon for the edges and this one to hang them.
Step 1:
Start gluing your candies on in a fun pattern but close together. Another thought would be to paint the styrofoam in a base color to hide the white if you are going for a solid color look or what a color to "peak" through.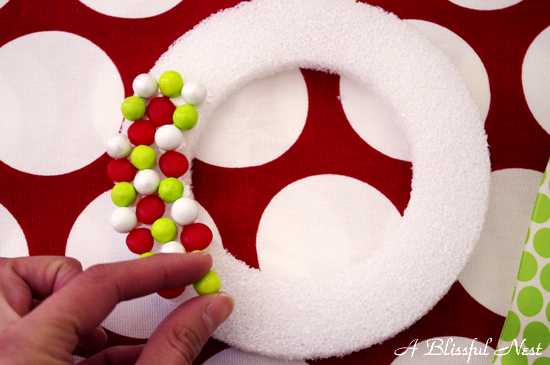 Step 2:
Lastly take ribbon and hot glue around the rim to create a finished edge.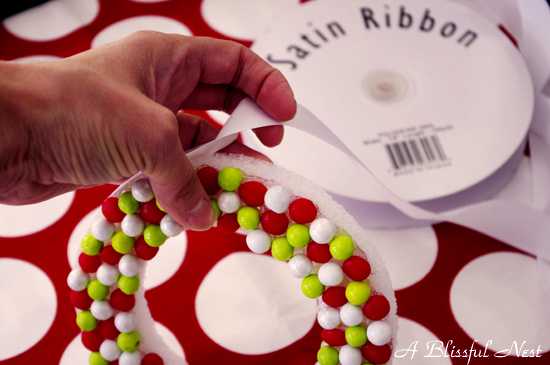 Step 3:
Tie ribbon around it and hook into a planter (I used floral picks to do this) or hang anywhere you like.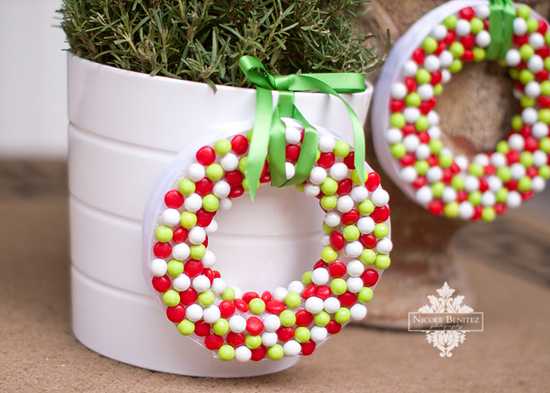 Ta da! Okay so no chowing down on the candy while you do this. I don't want you mad at me!! Happy crafting.