Hi friends! It's Jessica from The Organized Mama with a fun and easy tutorial for a chunky knit footstool.
I have really been loving the chunky knit blankets this winter. But have been looking for an interesting footstool to add to our living room. After tripping over my kids' name step stool one too many times, I decided to turn that step stool into a footstool for our living room! Maybe now it won't hurt as much if I run into it again!
DIY Chunky Knit Footstool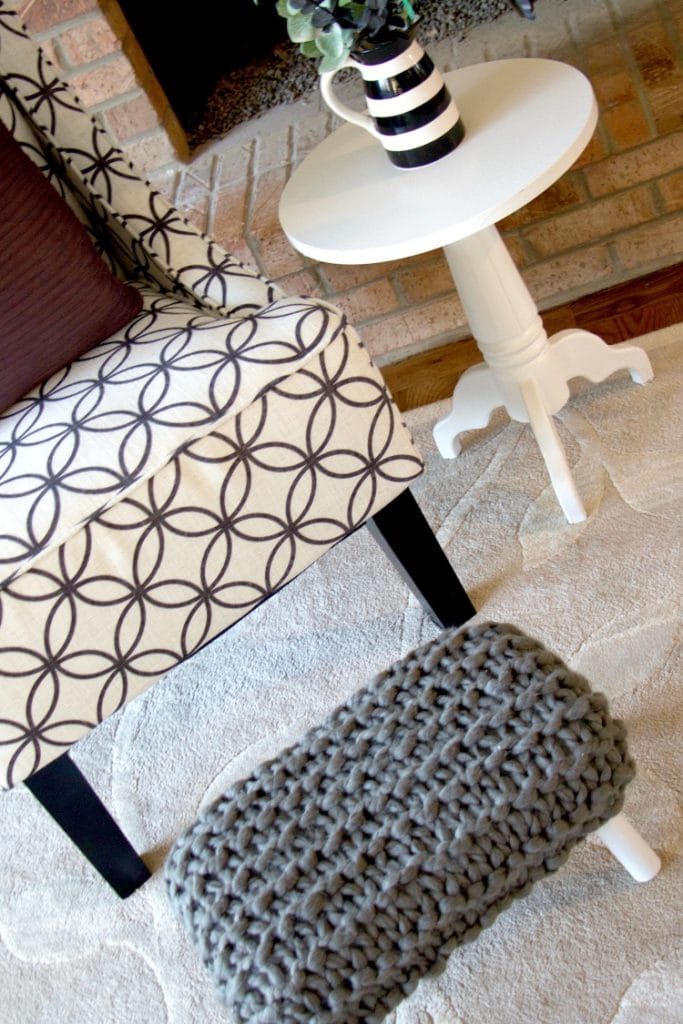 So if you have a name step stool lying around that your kids have outgrown, this is the perfect way to repurpose it into something useful and decorative for your home! I have also found wood footstools at estate sales or resale shops that would work perfect for this project as well.
To start, you will have to knit a chunky cover for the footstool. Measure your footstool, then plan to make it three inches longer on each side to ensure enough material to cover the entire step stool.
Materials:
Mega Bulky Yarn
Knitting Needles Size US 50
Wooden Footstool
White Spray Paint
Staple Gun
Batting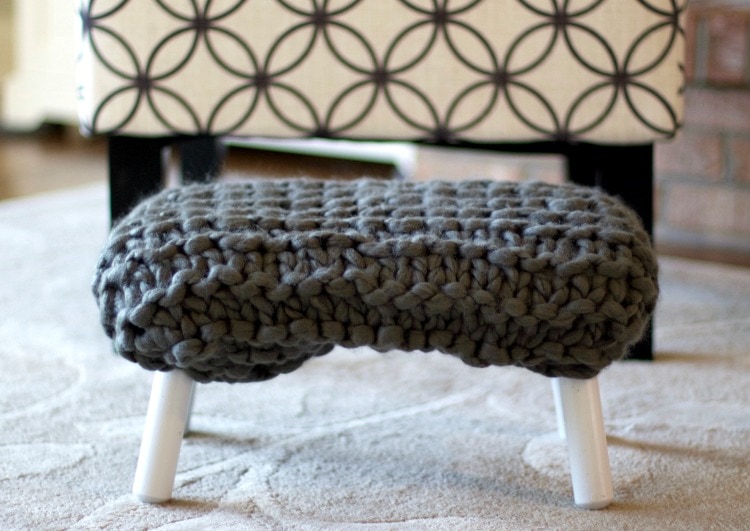 Tutorial:
1. Start by knitting the chunky yarn with the knitting needles. I used one skein of yarn to cover the entire footstool.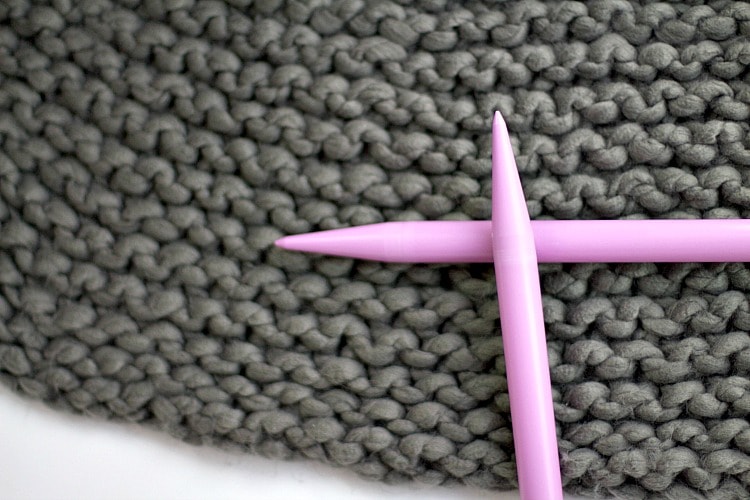 2. Once the cover is complete, paint the legs of the footstool with the white spray paint. Let dry.
3. While you are waiting for the legs to dry, start upholstering. Wrap the top of the footstool with batting. Staple the batting to the footstool. Cut off the excess batting.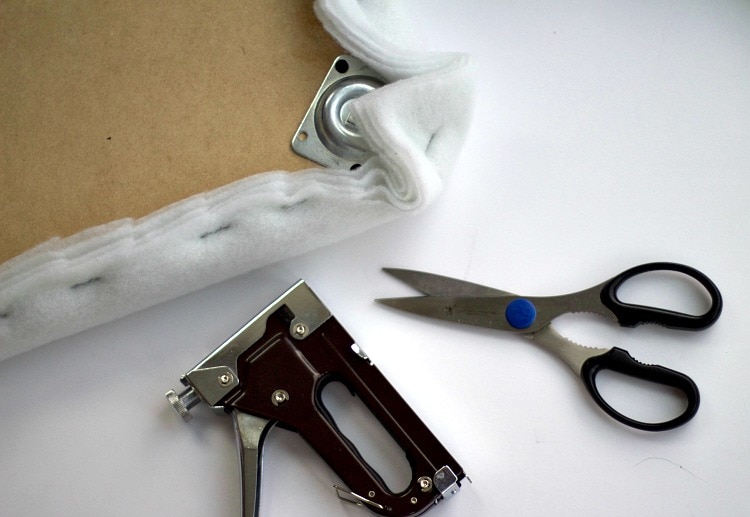 4. Lay the knit cover on a hard surface. Place the top of the footstool in the middle of the knit cover.
5. Wrap the knit cover over the footstool. Staple the knit cover around the entire footstool.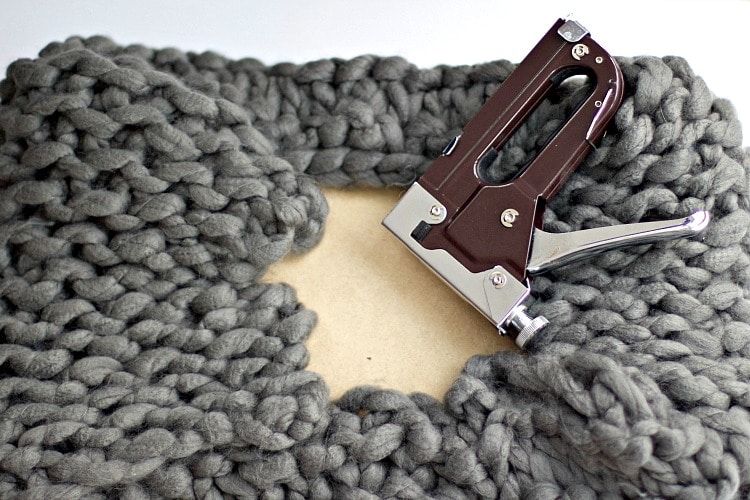 6. Once the legs are dry, screw them in through some of the openings in the knit cover.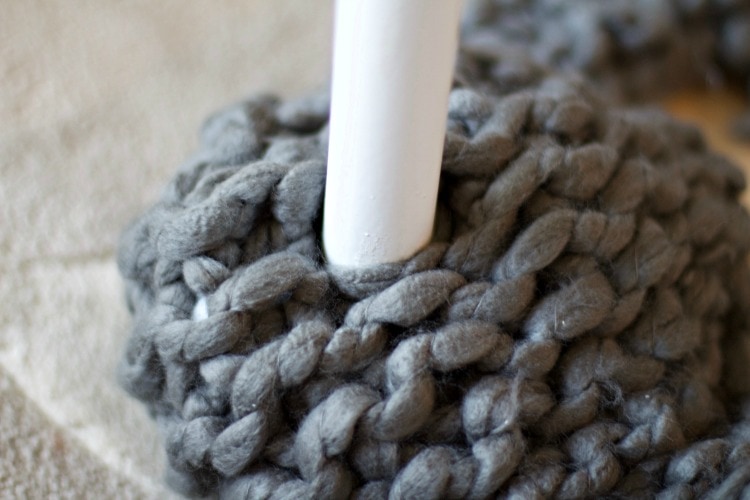 7. Adjust the knit cover over footstool and enjoy!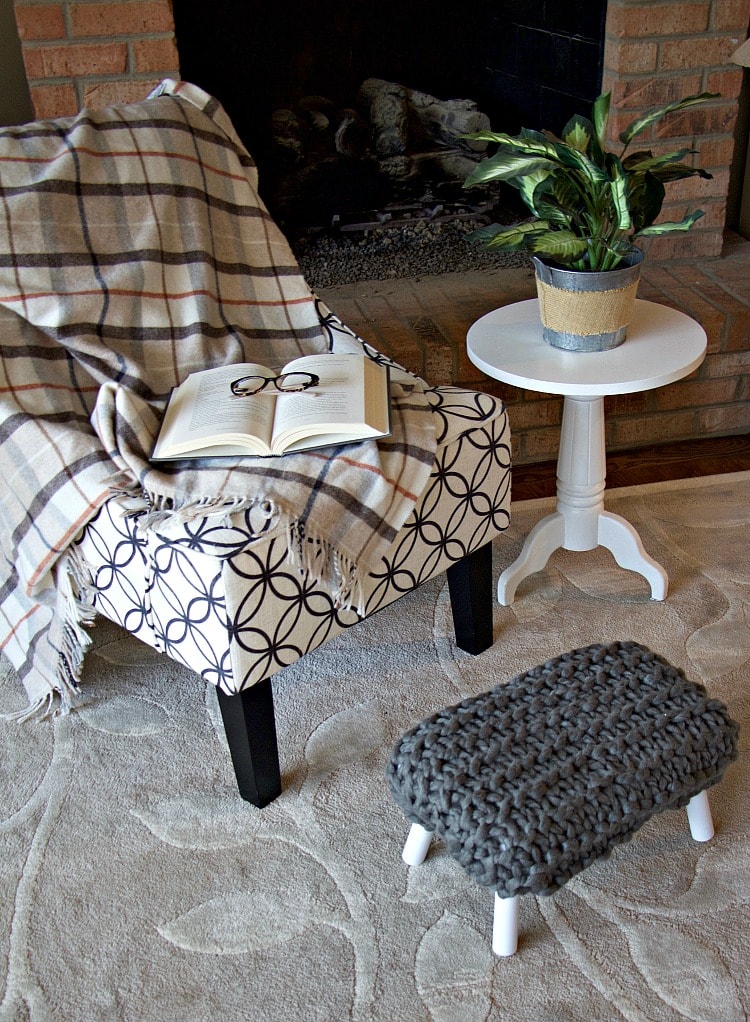 I just love how the chunky knit upholstered footstool turned out! The grey yarn fits perfectly in our living room. I love how I know have a place to put my feet as I read or snuggle up by the fire!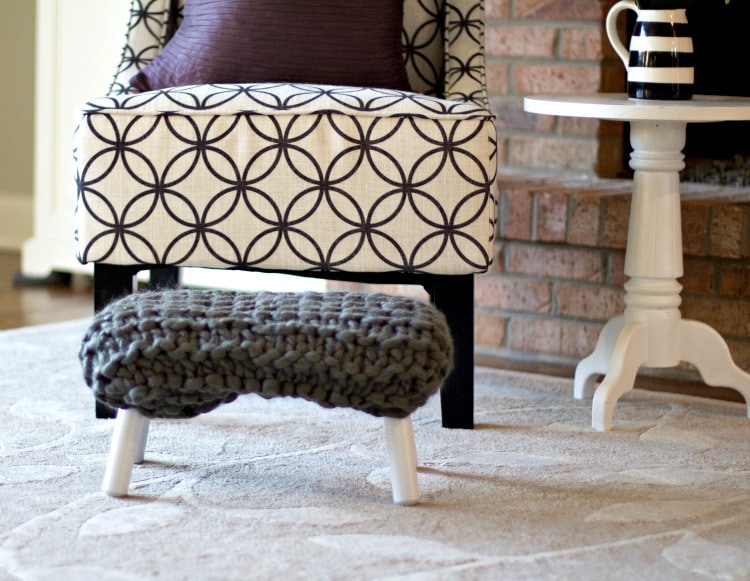 I hope you enjoyed this tutorial, and, as always, you can find me over at The Organized Mama or @organizedmamas on Instagram!