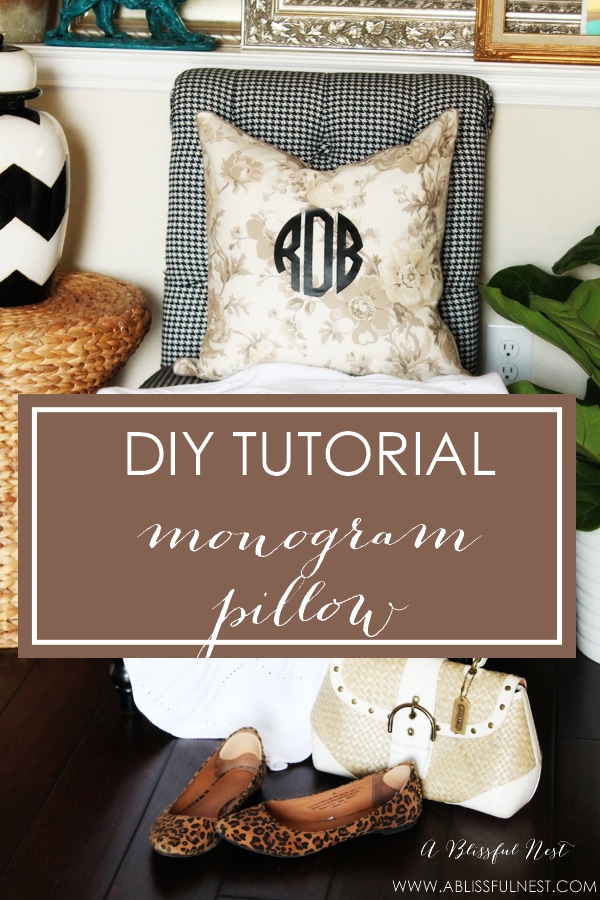 One of my fav girls on Instagram posted these fabulous decals she was debuting and I immediately thought a diy monogram pillow was in my future! I am such a monogram fan and love any chance to personalize little bits and pieces in my home. I thought you would love to see how easy this is to do for your home and give you some ideas of what else you can use these for.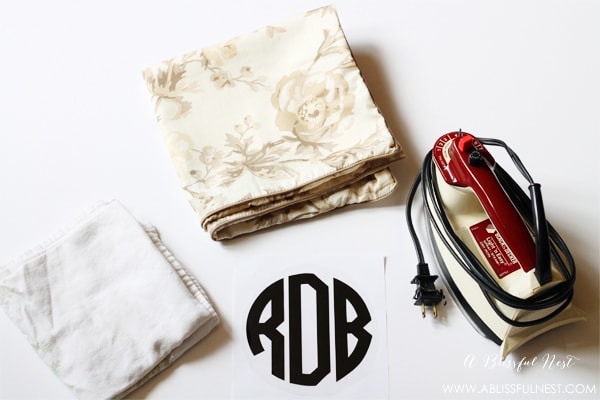 All you need is a decorative pillow case cover, a thin towel, iron and one of our new favorite decals from Brooke.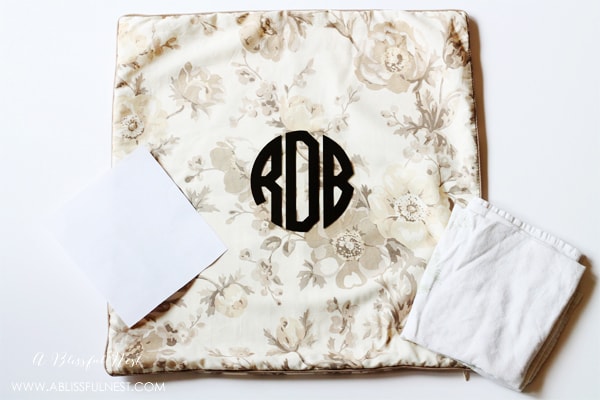 Step 1: Layout your pillow case and peal the decal from it's backing. Lay it down with sticky side down.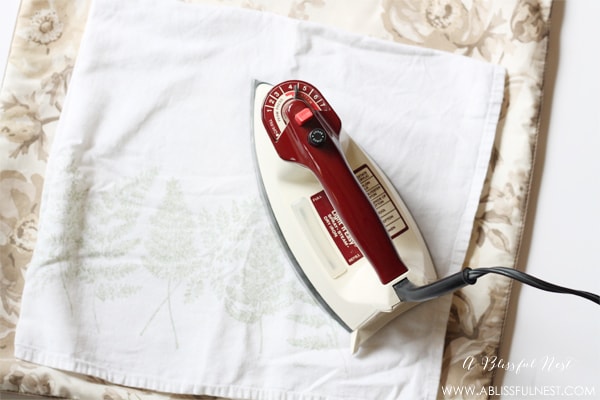 Step 2: Lay towel over the top of the decal and iron over the top on dry/hot setting for about a minute.  Check to see if it is adhered. Once it is sticking to the fabric, let it cool for a few minutes.
Step 3: Carefully remove the clear sticky sheet. Then place the towel back over the top and iron again for 30-40 seconds more. And you're done!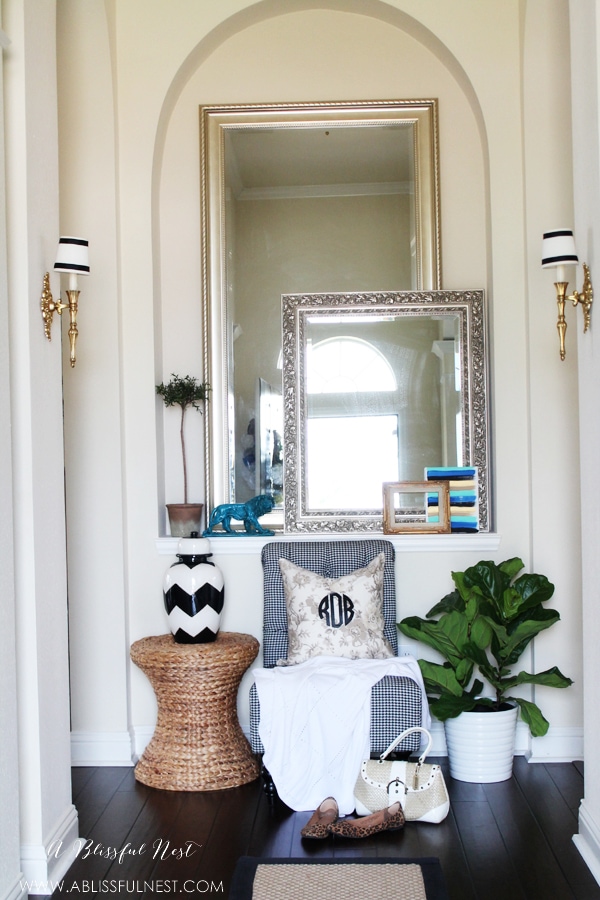 I love walking in our house and seeing this monogram pillow. I think it adds just the right amount of personality and a classic touch to one of the most important spaces in your home. I mean everyone steps into your entry before going anywhere else in your home so it should be a statement space.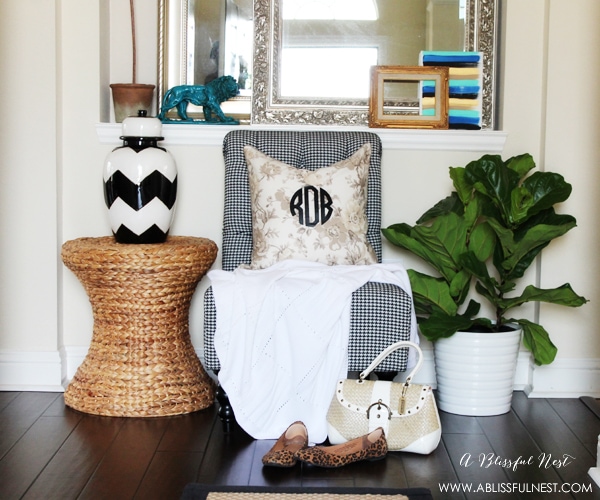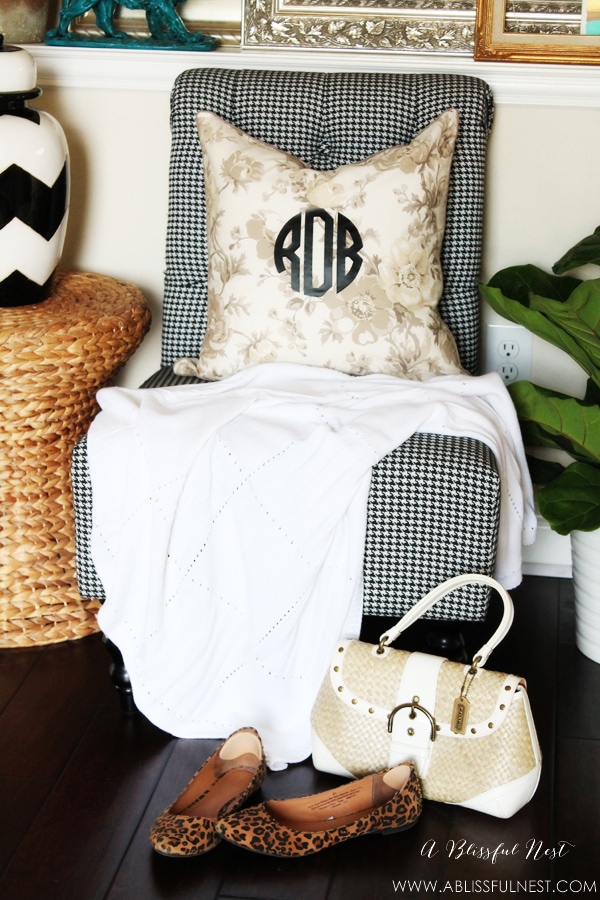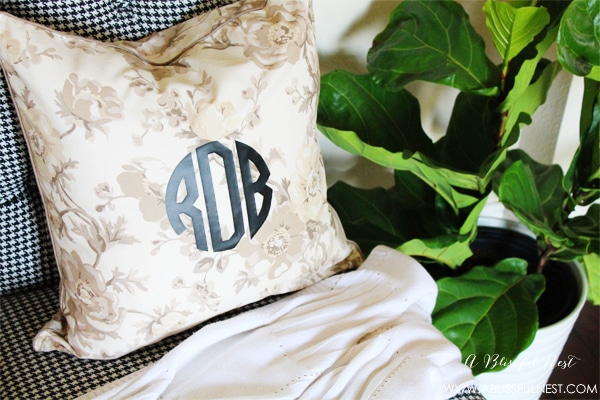 Some other items to apply these fabulous decals to:
-throw blanket
-lamp shade
-round mirror
-large vase
I think the ideas are endless!
Go snag one HERE from For Posh Sake.