Easter Candlestick Candy Jars Tutorial
Hi everyone! I am Jen, from Sweeten Your Day Events here with this super easy candlestick candy jars tutorial! I can't tell you how excited I am to be one of the new contributors here at A Blissful Nest! I have been brainstorming lots of fun things to share with you to help inspire your own exciting parties and events. Today I am going to share with you this fun and easy tutorial to create your own candlestick apothecary jars that I made for my Easter Peeps Party found here.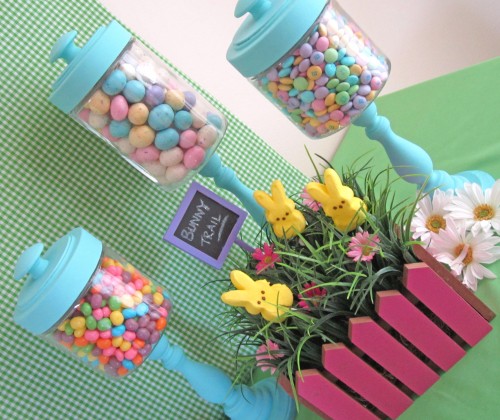 Easter Candlestick Candy Jars Tutorial:
Materials: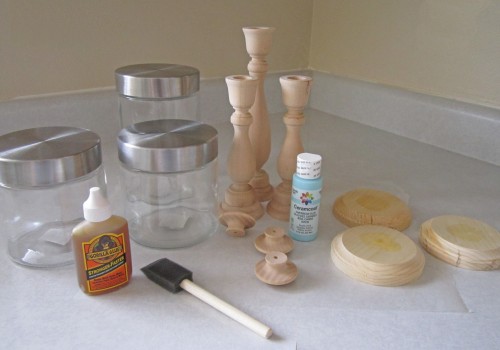 Directions:
Step One: Gorilla Glue your candlesticks to wood plaques, and wood knobs to lids.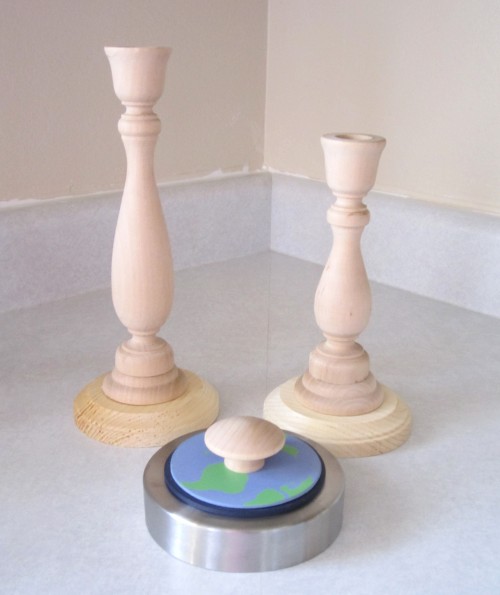 I wanted to add a little more texture to the lids, so as I was browsing Hobby Lobby and found these little wood painted Earth's and figured they would work since I was just going to paint over them.
Step Two: PAINT! Mine took a couple coats since it was a lighter color.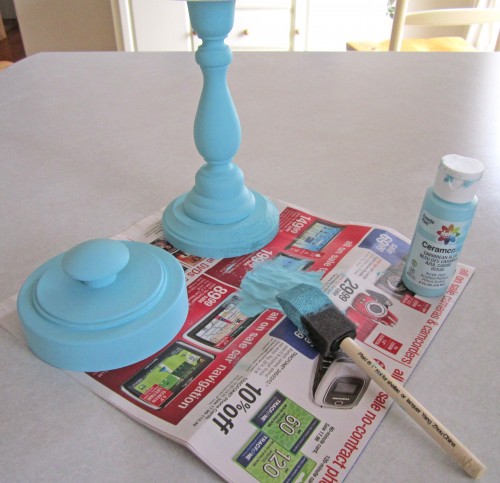 Step Three: When your paint is dry, pipe a ring of Gorilla glue around the top of your candlesticks and center base of jars onto them. Hold firmly into place for a few minutes while the glue sets.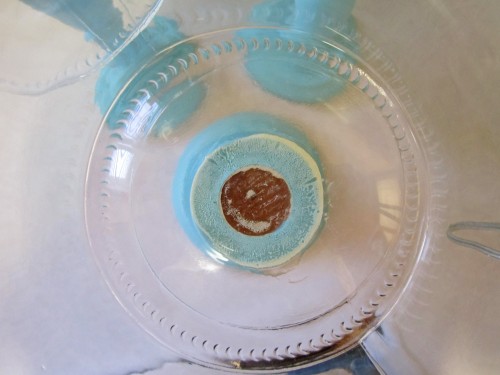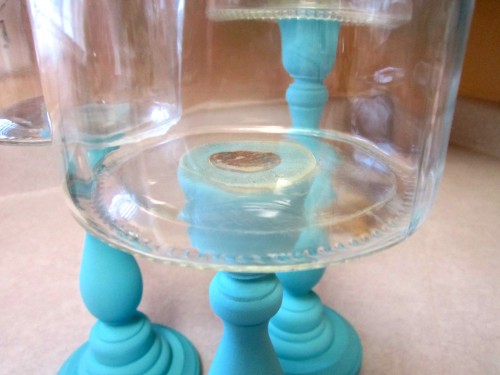 Step Four: Once glue has fully dried, screw on lids to see the finished product.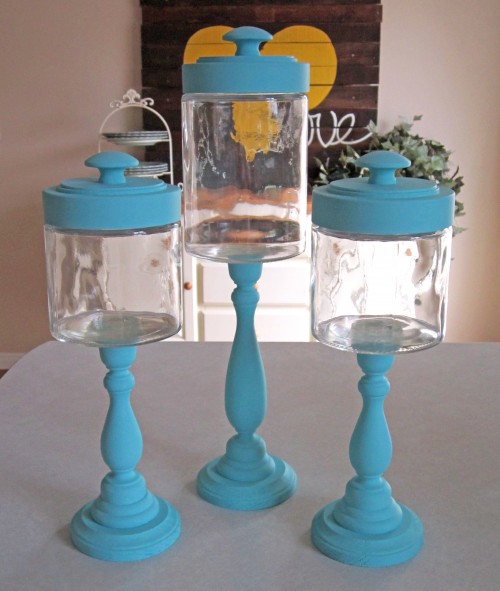 Don't you just love them!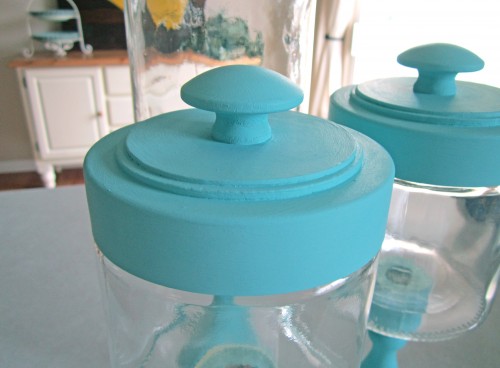 Step Five: Fill jars!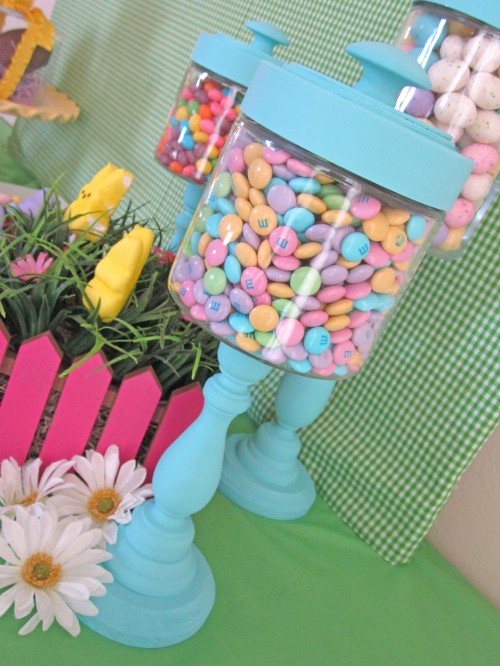 You can fill your jars with pretty much anything your heart desires! Fancy them up with bows too. They are great for entertaining or home decor! You can paint them any color to match your kitchen or home and leave them up all year. Fill them at each holiday with special treats : Valentines Day – conversation hearts, Halloween – candy corn, and so on. I hope you all enjoyed this tutorial and please feel free to comment or share!