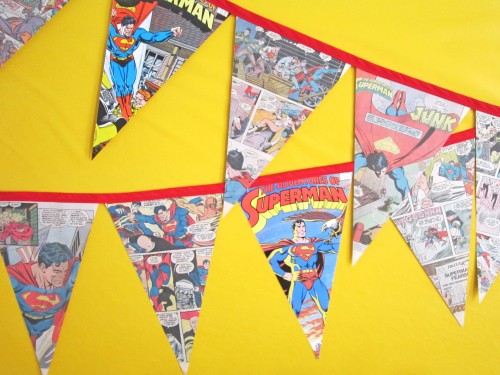 Jen back from Sweeten Your Day to share with you all another fun party tutorial. This week I am going to show you how to make these SUPER comic book banners!
Here is what you are going to need: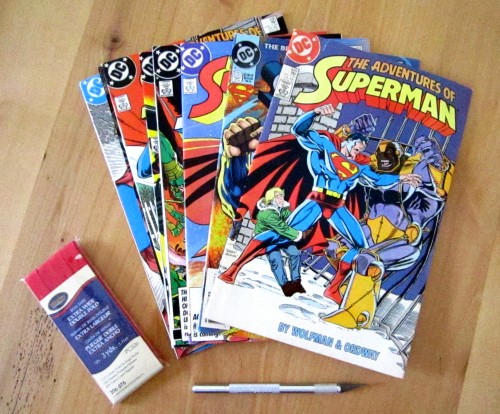 Your favorite comic books (you can find them cheap, I got mine online for about $.80 each)
Double fold bias take
Craft knife and ruler, or paper trimmer
Sewing machine
Carefully remove/cut the desired pages from your comic books. Using your ruler and knife or paper trimmer cut a triangle from the top two corners to the bottom center.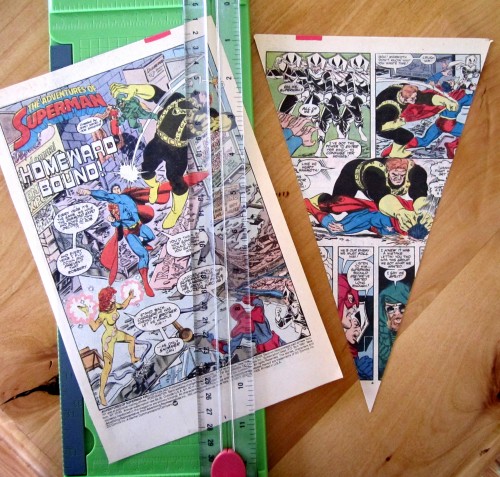 Line the top of your pennants in between the bias folds and sew together using a straight stitch on your sewing machine.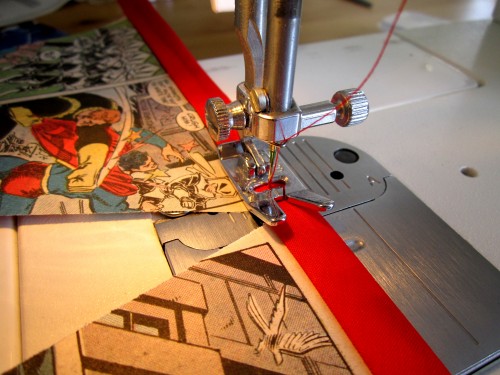 Ka-Pow! Your done!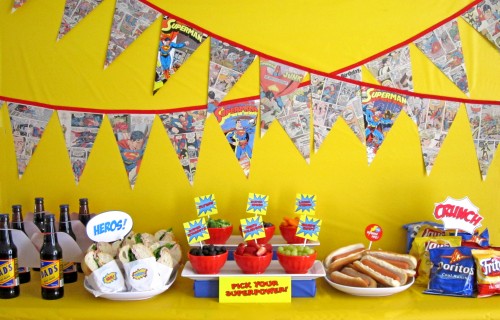 These were made for a special 'Super Dad' father's day luncheon my family had. You can see more details and pics from this party here on my blog.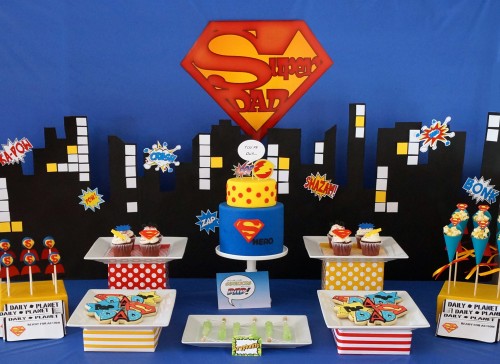 Another great thing about this tutorial is that you can use it with any style or pattern of paper so you can totally customize it to fit any celebration and color assortment.