Hello again ABN! Jen back from Sweeten Your Day! Sorry I have been MIA, life has been a little crazy around here… but things are starting to get back to 'normal-ish' 🙂 Hope you all had a great summer and are enjoying the new school year! Today I want to share with you a fun and easy invitation that I did for my son's pirate party a while back, but it would also be great for a  luau, beach, or summer themed party. To me invites are one of the most imporatant elements for a party! They set the tone of the party for the guests and get them excited.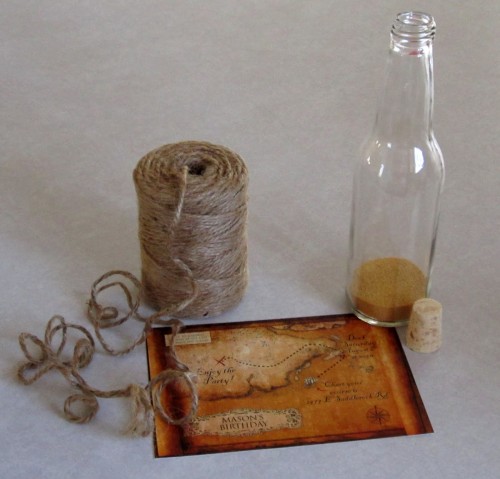 Supplies:
Clear bottles all cleaned out and labels removed – I used Jones soda bottle because they have a great shape!
1″ sized corks (or width to fit snugly in the mouth of your bottles)
Sand and any other accents you may want to add – flowers, jewels, sea shells, etc.
Thin rope or twine
Invitations
Funnel and a Hot Glue Gun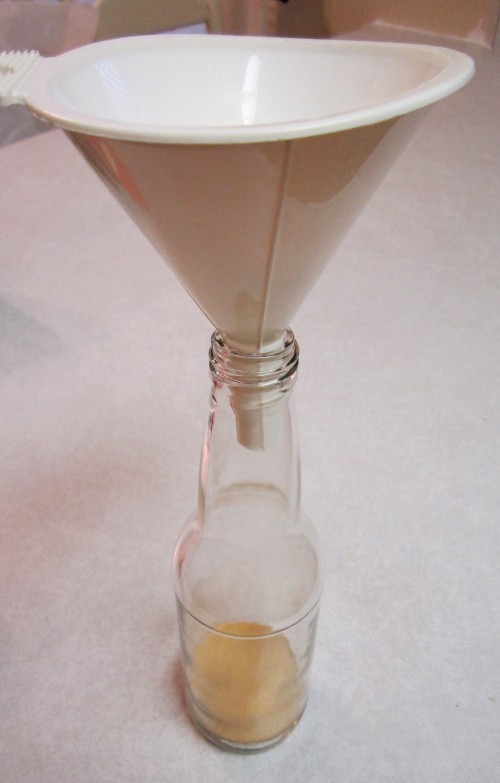 Make sure you bottles are completely cleaned out and all dry, then using your funnel pour in your sand and any other fun things you want to accent your bottles with 🙂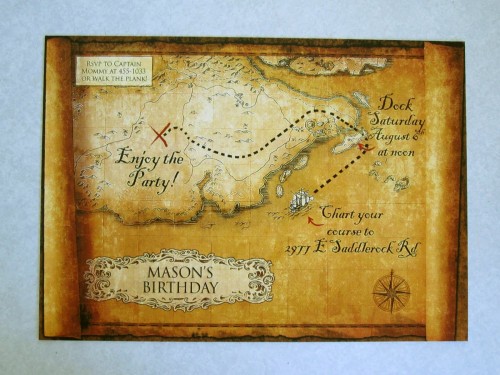 For the actual invites we did a treasure map style for the pirate theme. There are lots of different ways you can make your own too. Another way I did for a  friend's party was done by printing the party info onto a tan piece of cardstock in pirate lingo (like "Ahoy Matey" etc.) with some cute pirate font and burned the edges of the paper for a weathered look. Those also turned out pretty cute. Either way, you can't lose!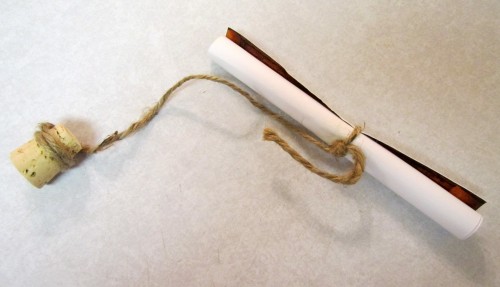 Next roll up your invite super tight and tie with one end of the rope. Wrap the other end around the middle of the cork and then hot glue it to stay in place. This is so when the guest pulls out the cork, the invite comes out too instead of them having to try and fish it out and get messy sand everywhere.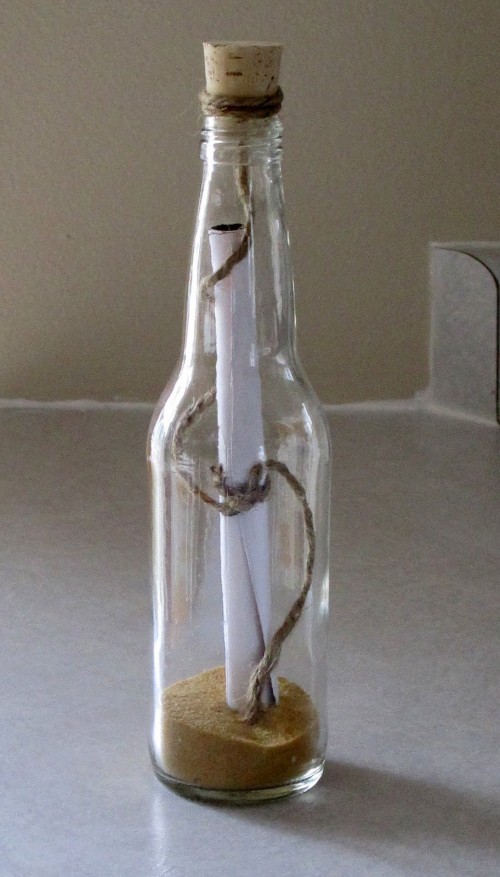 Slide the invite into the bottle and firmly press the cork into the mouth of the bottle. Make sure no sand leaks out!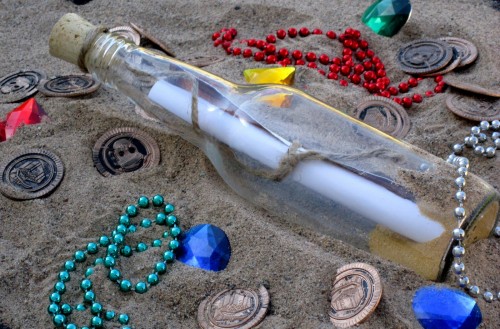 Ta Da! You now have an incredibly fun invite to send to your guests and a guarantee that they will put a smile on every buccaneers face, both young and old!!!