It has been getting quite spooky around here and I thought it would be fun to share an easy DIY project today that will wow your friends and family and might spook your family! I have been fascinated with terrariums for a long time and think Halloween is the perfect holiday to create one.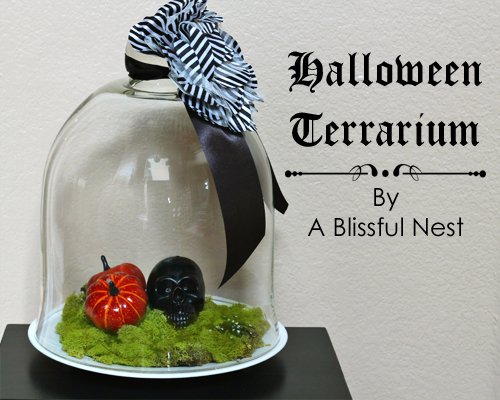 Here is what you will need: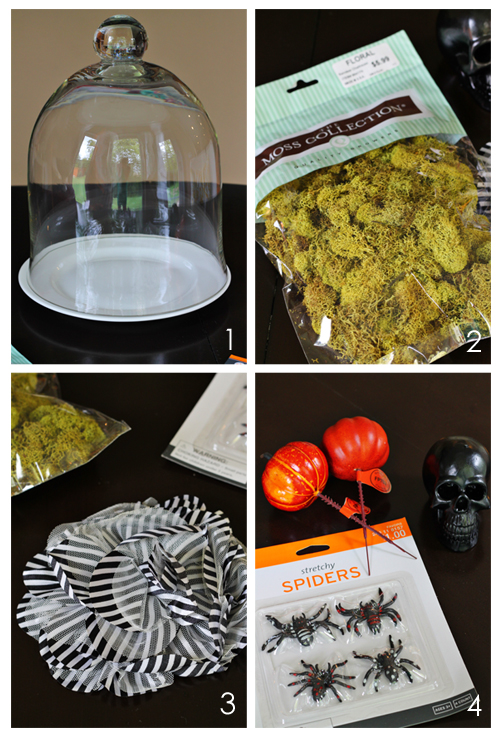 (1) a cloche (this one I have had for years and is from Pottery Barn) or you can use a large jar.
And a white plate/platter
(2) Moss
(3) Ribbon and a bow
(4) Fun Halloween novelty items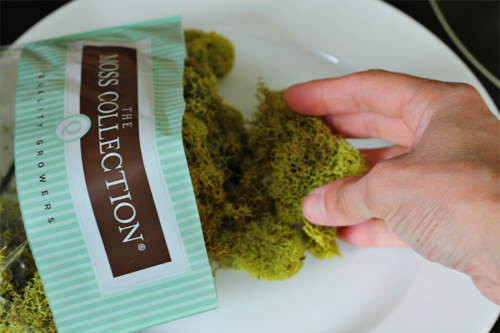 Take your moss and fill your plate. I added extra to certain areas to create fullness and make it bumpy.
Add in your novelty items.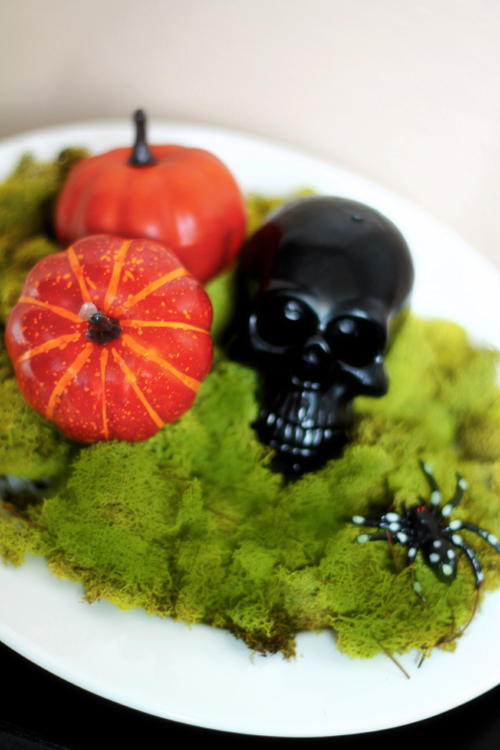 And you will get a spooky scene!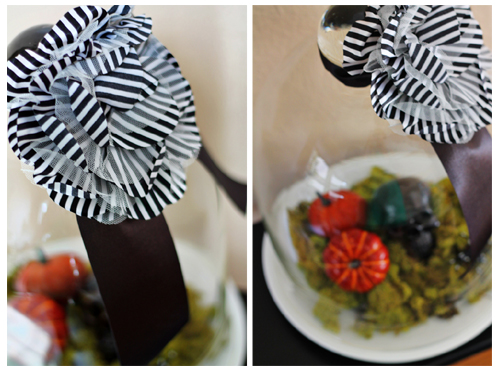 Tie on your ribbon and adorn with a bow. And you are done!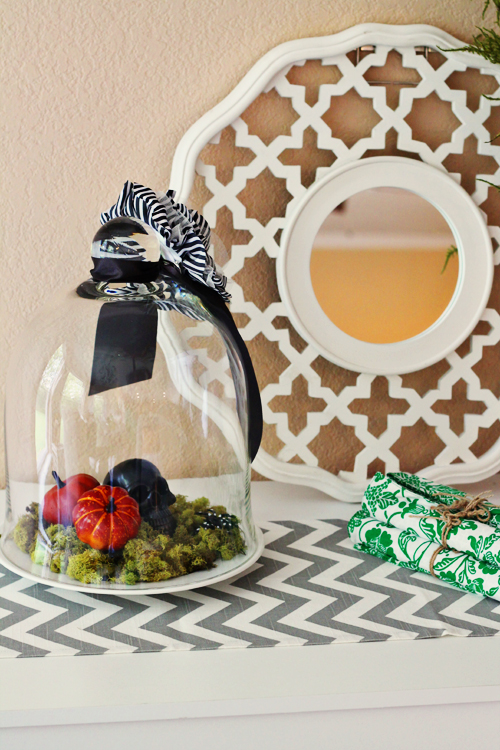 This is where you will find ours. It adorns our breakfast bar. My husband actually had to take a second look when he came home from work. Super easy and quick! You could even make a kids version and make a pumpkin patch for their room. It's getting spooky around here!