This year I am loving bright and bold patterns and unusual color combos. Very different from last year's Easter decorations in a more muted Easter pallet. Sadly I would have loved to develop this Easter collection a little further but our family has been sick. So our mantel is about as far as I am getting this year.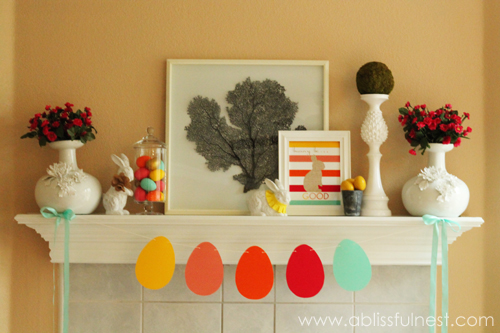 I chose a raspberry pink, melon pink, mustard yellow and mint color scheme in a wide stripe. With a little linen bunny and a reminder to tell your little bunnies to be good, makes a darling art print to adorn your mantel. I thought of the song "Johnny B. Goode" (remember from Back To The Future?) when I created this and thought it would be cute!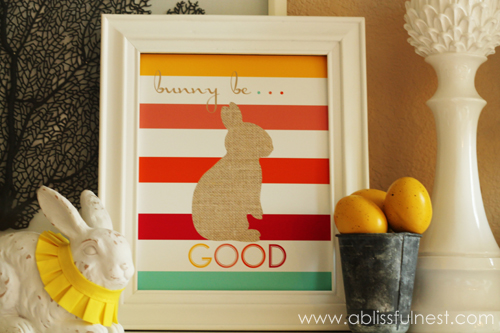 If you follow me on Instagram then you saw me painting these cute little eggs. They are made from styrofoam and purchased at Hobby Lobby for 40% off. Great time to stalk up on supplies for next year.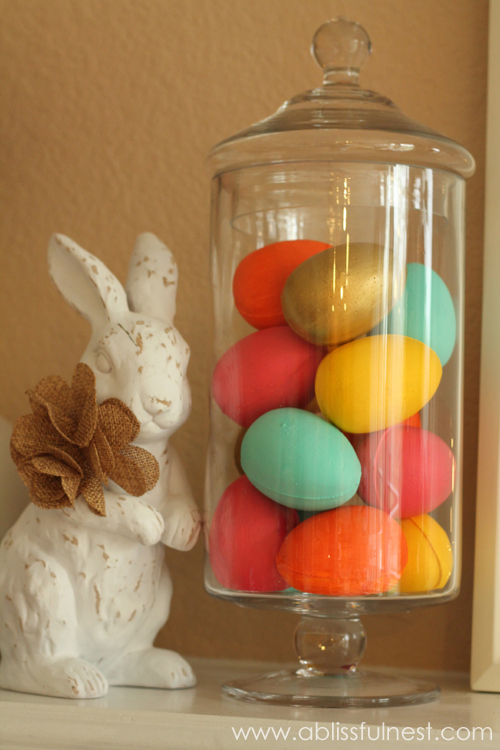 I added some left over trim and ribbons to our white bunnies to jazz them up and then hung our free printable color blocked egg banner.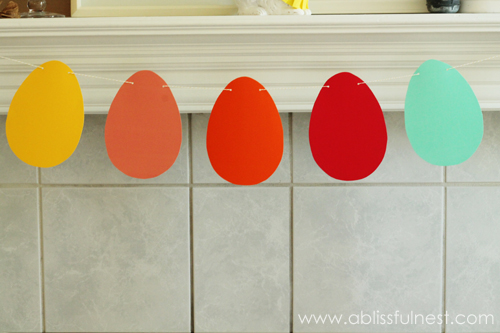 Simply download your banner below, print and cut out. Then punch 2 holes at the top of your eggs and thread through bakers twine. These could even be cute hanging vertically on your front door.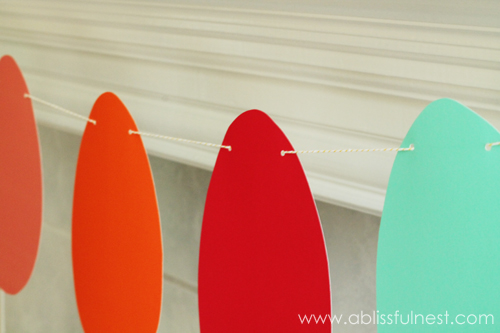 So if Easter has crept up on you this year like it did to me then use our free printables below and add in a pop of spring color just in time!
Download our Free Printables for Easter: