I think if I change the entry one more time my husband might want to kill me! but I've done it yet again! There are so many great entry ideas that have a long hallway like ours so I keep changing it up as they come to me, like this one and this one. This bench I found at a thrift store did it though.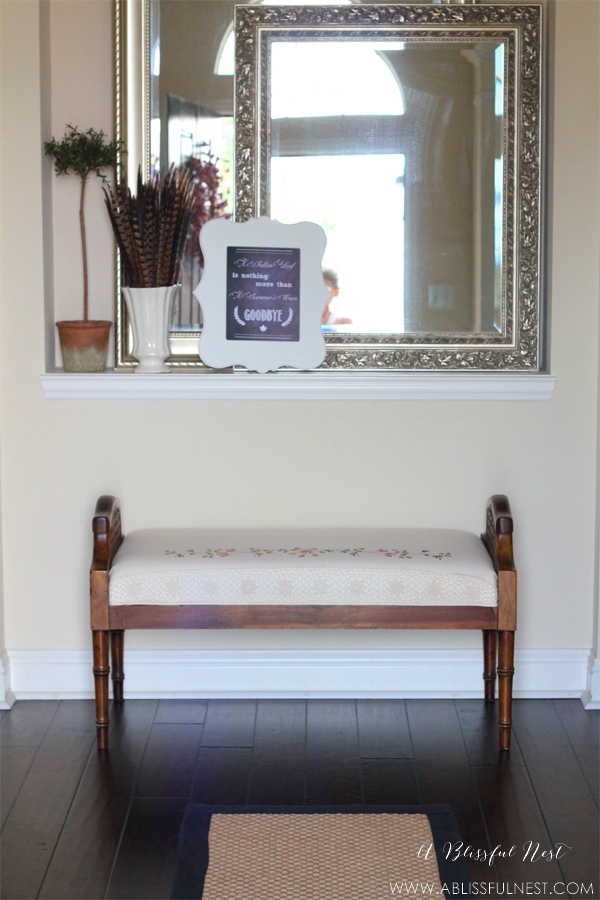 It has great lines and the caning is so fabulous. I am a total sucker for caned furniture. It really is hard to find an old piece that has it though without it being ruined, torn or looking shabby.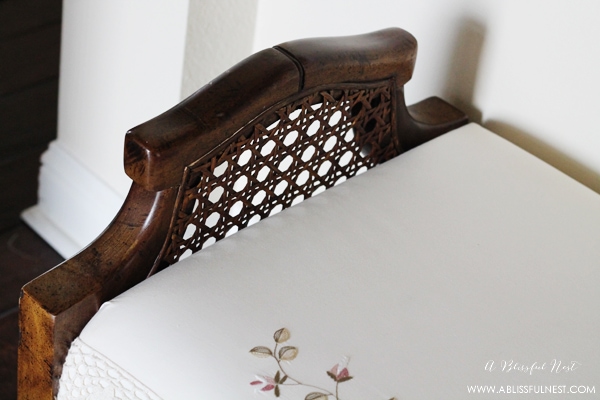 The legs are just gorgeous and have this pretty detail.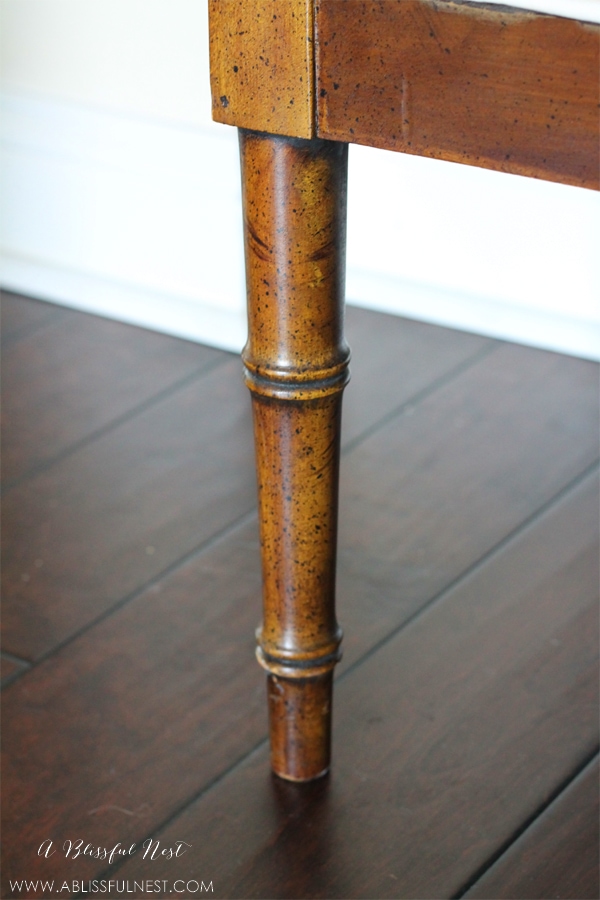 So now after using some scrape fabric from the closet and following this tutorial, this is what we have! Of course I used a blue and white fabric and it ties in very well with our living room that is in all the blue and whites (they open into each other).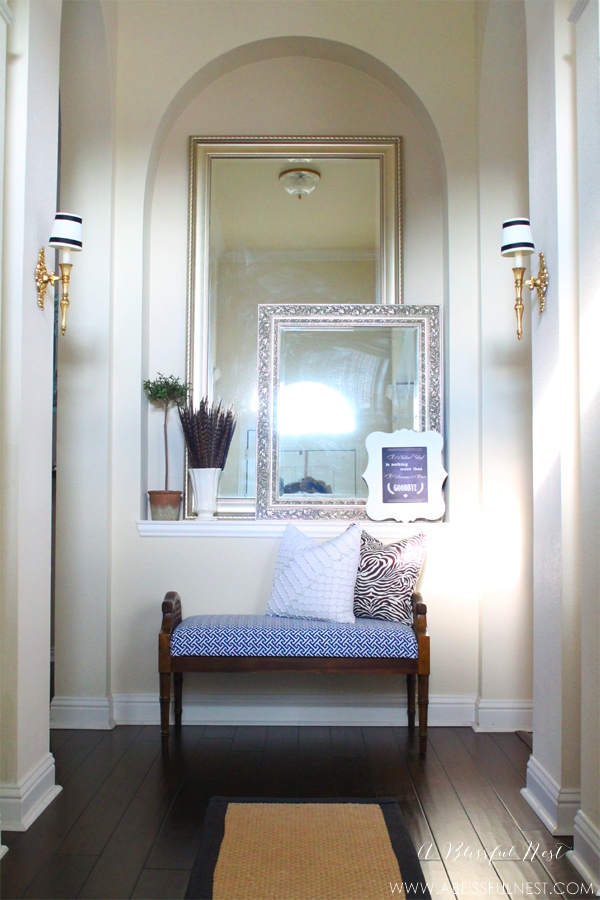 Our new free printable fall print is the perfect touch for the neutral fall palette I am going for this year.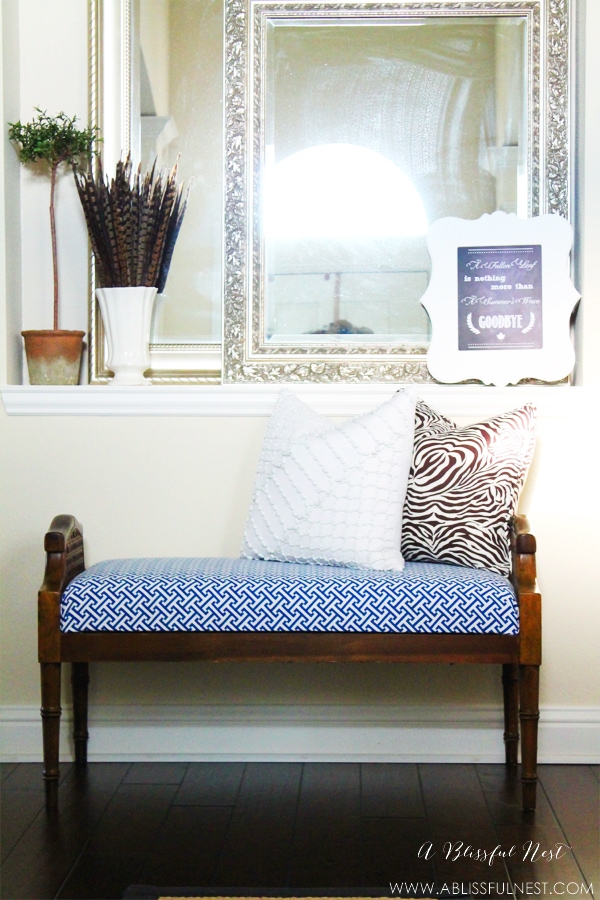 I added in these pillows from the infamous closet too.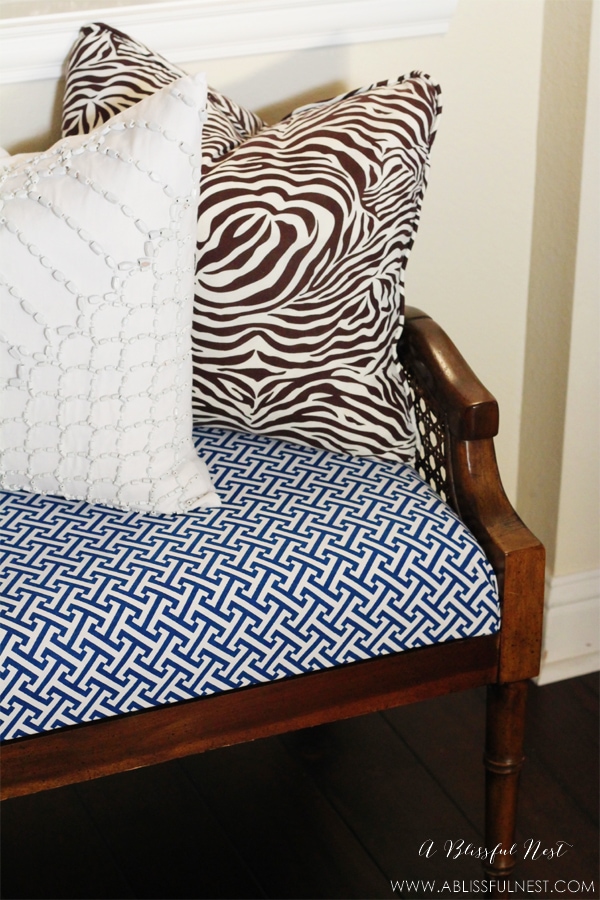 I love the fabric design with the caning. I think they compliment each other perfectly!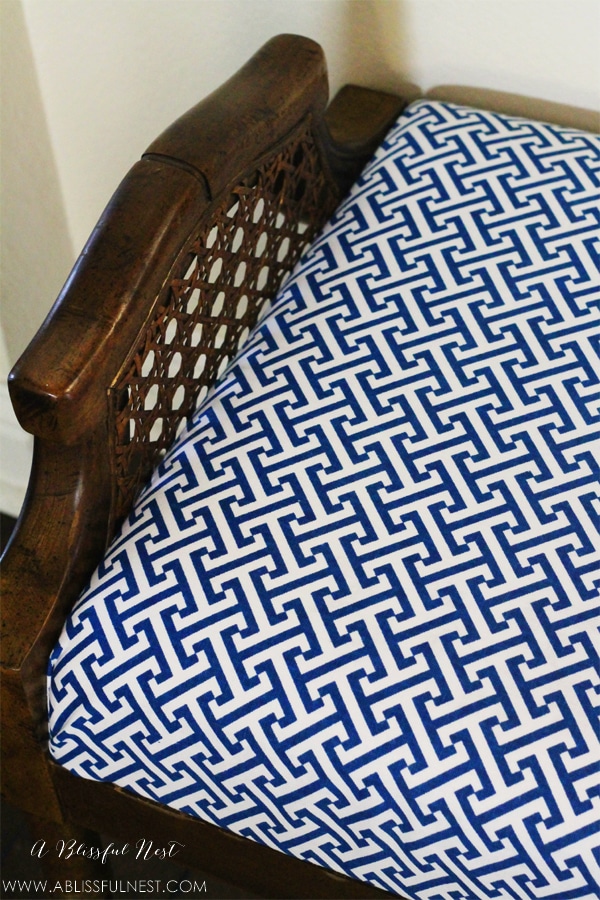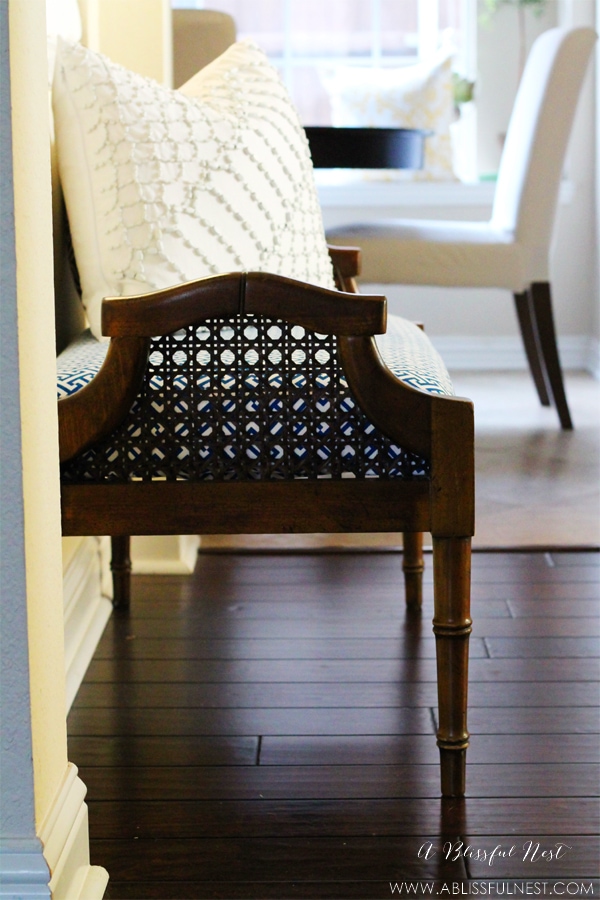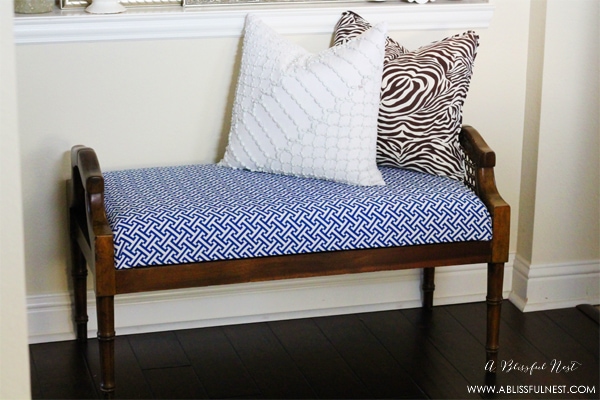 So there you have it. Our entry once again has evolved but I think it will be staying like this for awhile!
To see more of our home visit our HOME TOUR!