More entryway ideas and yes, I did it again in less than a month. Our entryway has yet again evolved. But I like to think I just enhanced it from this and now it is warmer and more inviting. I think it is fun to see how it has changed over the last 6 months from this to this to now this. The entry is one of my favorite places in a home to decorate.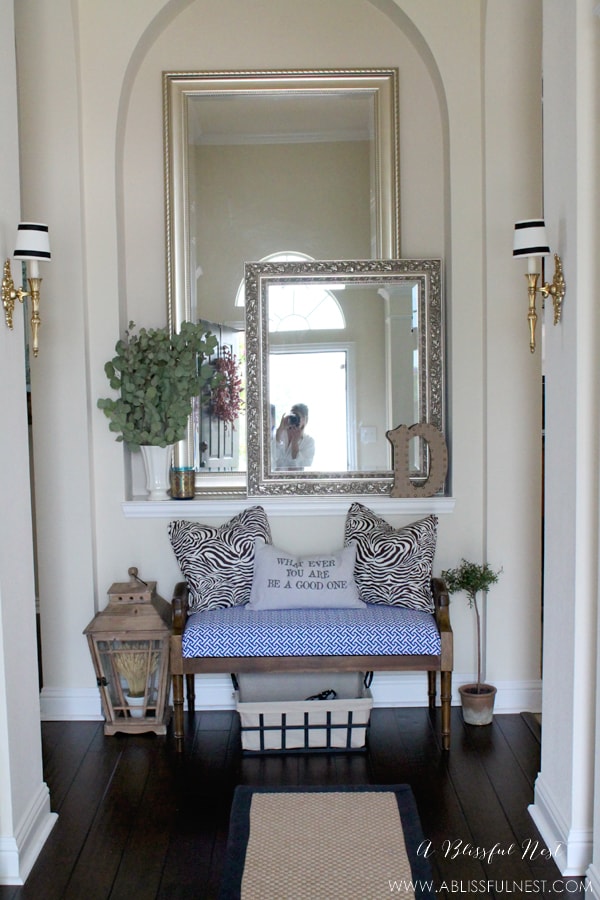 I noticed I had not mentioned before the addition of these sconces. I found them at a flea market for $20, then added these shades from the Goodwill (I think they were $0.99 each) and hot glued on some grosgrain ribbon. They are not functioning and have candles in them but I think really complete the space.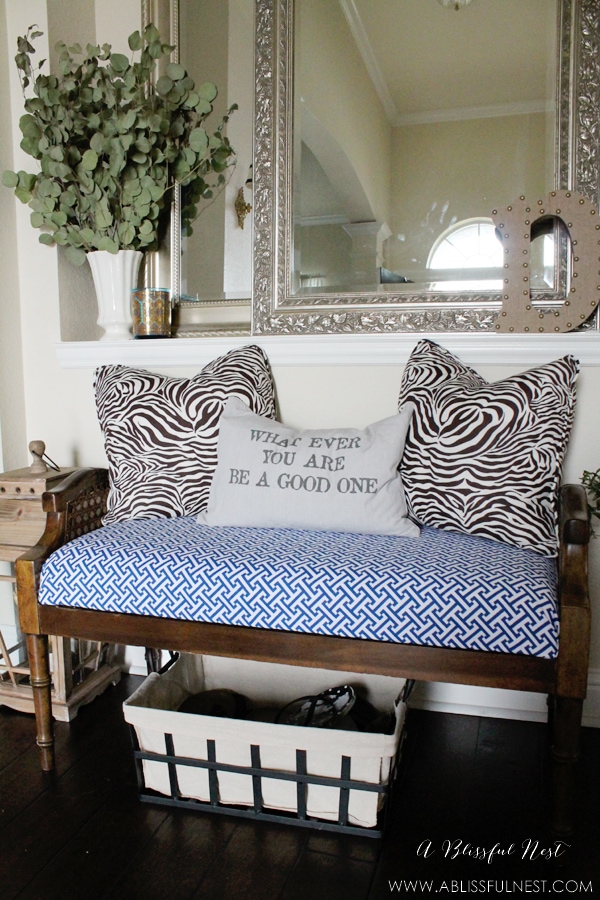 Our little bench got some pillows I had laying in the closet added to it and this inspirational pillow I picked up the other week.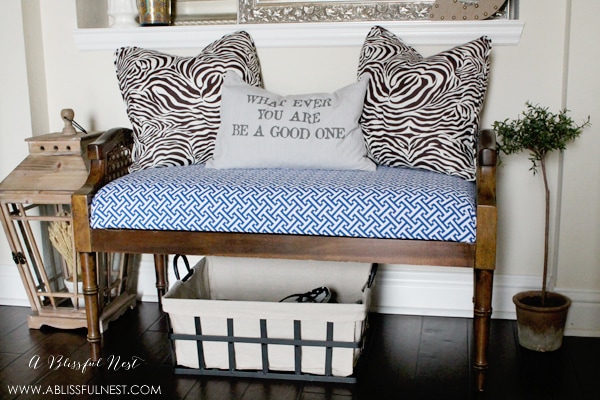 We are a no shoes in the house family. Primarily because of the pollen and other allergy related things that can get dragged through the house on your shoes. I have always had a basket ready as a catch all for these to get put into by the door.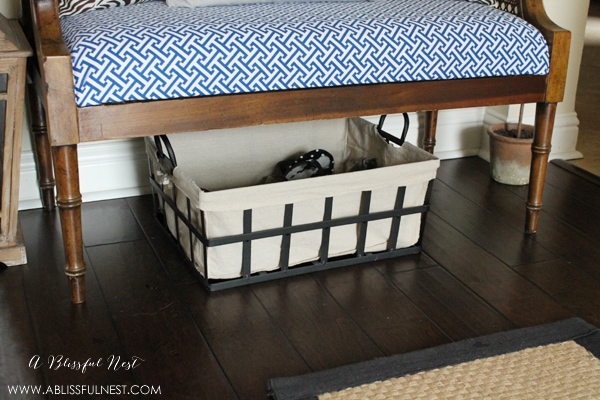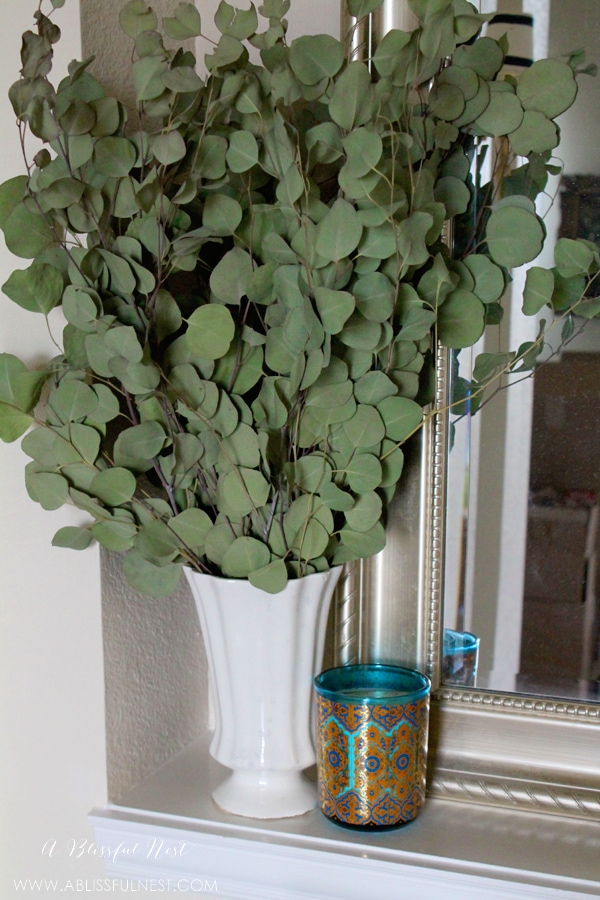 Trader Joe's has some great eucalyptus leaf bushels that you can get right now. I love the smell and these are dried from our table display from the other week. I think they are so pretty dried out and placed in a vase.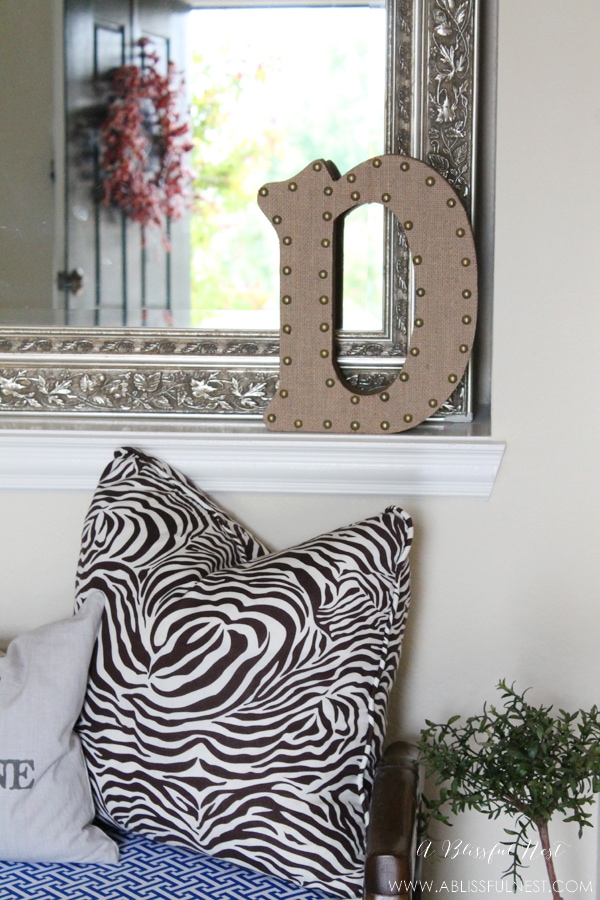 Oh how Hobby Lobby has had some great stuff lately and huge sales! These burlap nailhead letters got me to stop on my way out the other day and are 50% off. Run don't walk to go get one because our store was almost sold out.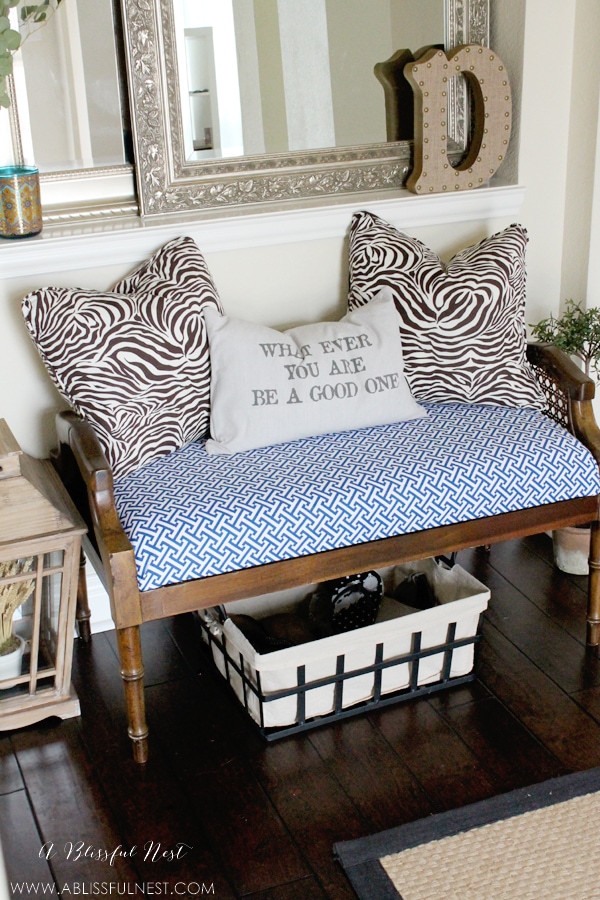 Source List
Bench – Antique Store and recovered in a greek key fabric from Hobby Lobby
Zebra Pillows: Custom
Inspiration Pillow: Tuesday Morning
Lantern: At Home Store
Wheat In Lantern: Antique Store
Potted Olive Branch Tree: Shop in Napa
Basket Weave Runner: Target
Large Mirror: Kirklands
Smaller Mirror: Tuesday Morning
Burlap Letter: Hobby Lobby
White Vase: Flea Market
Eucalyptus Leaves: Trader Joe's
Candle: World Market