I have been seeing some great things out there lately and I just can't pass up the chance to share them with you. Maybe you have seen them already?
First, okay how fabulous are these chevron storage bins from Land Of Nod? They are only $49 for a set of three. The problem is choosing what color!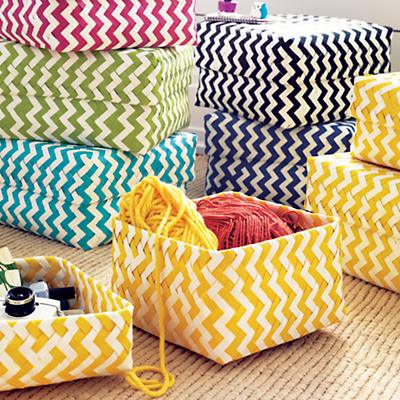 And what about this ottoman from Kirklands. On sale for $139.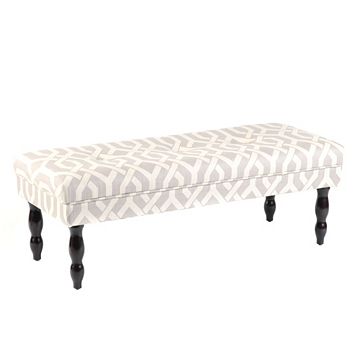 I have been dying over this one since I saw it a few days ago. I wantone for our bedroom!!
Have you seen the new Golden Days Collection at Target? Oh these chevron pillows are gorgeous. I snagged 2 of them for our front living room. They also come in a champagne color and pale pink.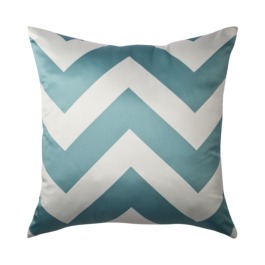 If you need a pop of color, red is always one of my favorites to do this with. This lacquer box is pretty fabulous and would look great on top of a pile of coffee table books or on a fireplace mantel.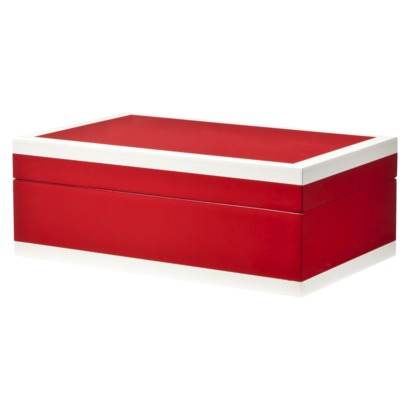 You can't beat the price either for only $19.99. At market in High Point I would see these for $50 to $100 at least for wholesale. Love Target!
The one thing I have not been able to find lately is a really great table lamp for my desk in the family room. In the evenings it gets pretty dark in my little corner. I was thinking something with mercury glass. . .