Favorite Color of The Season . . . All on Sale!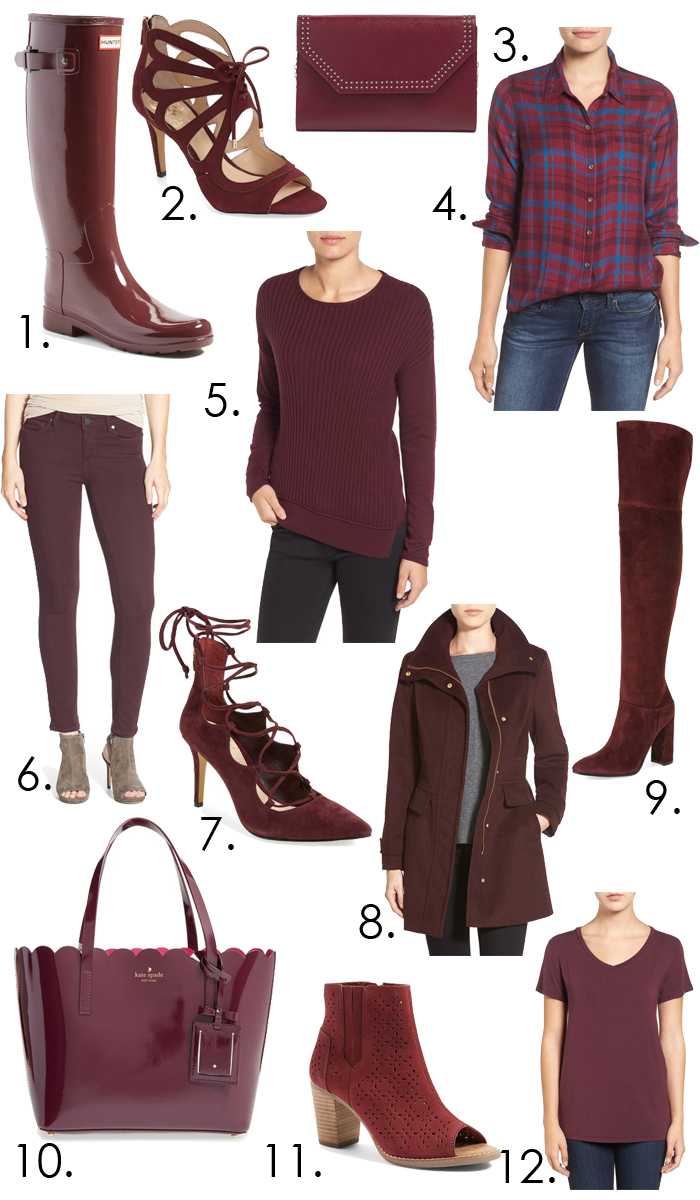 THIS POST CONTAINS SOME AFFILIATE LINKS
1. Hunter Boots | 2.'Calivia' Sandal | 3. Studded Leather Clutch | 4. Plaid Shirt | 5. Ribbed Sweater
6. Skinny Jeans | 7. Lace-Up Pump | 8. Cole Haan Coat | 9. Over The Knee Suede Boots
10. Kate Spade Bag | 11. Peep Toe Bootie | 12. Jersey V-Neck Tee
I am officially obsessed with this color . . . burgundy, wine, deep red. Whatever you want to call it, it is everywhere right now from interiors to clothing. I definitely think everyone needs a little bit of this color in their life this season. AND all the pieces above are on sale!! I am currently coveting that Kate Spade bag and lace up pumps. But the sale is over soon, so I better hurry up and decide! Which will you choose??
Click the pictures to shop: