Football Tailgate Party Reveal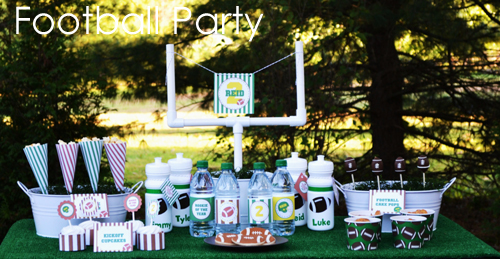 Football parties are a classic party theme for your all American little guy! With the Super Bowl right around the corner, this is great for the upcoming weekend of sports! We sure do love a tailored and preppy party and were so excited for our latest collaboration with Michele of Sweet Threads Clothing Co.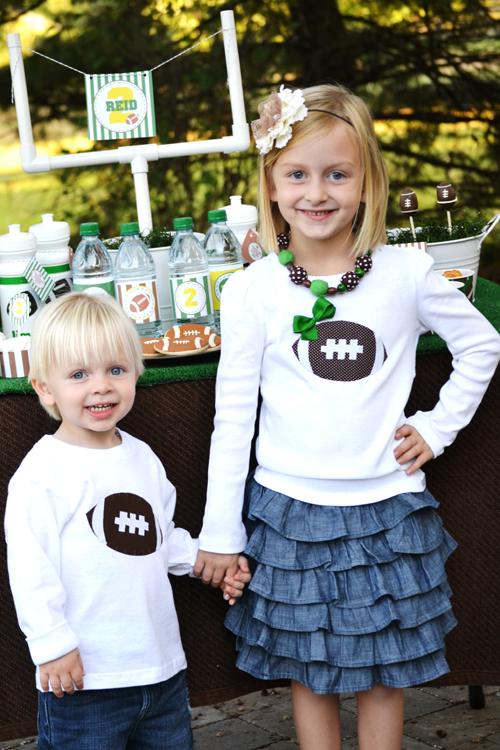 Every little guy needs a football tee and how fun to have one for the girl's too! Michele made these darling coordinating shirts available in her shop now. We designed the collection of printables to focus on footballs, stripes and the traditional colors of brown, grass green and yellow. That way we kept it simple and away from any team colors. The colors really made the table "pop".
Read on for some fabulous tips from Michele on recreating this simple table scape: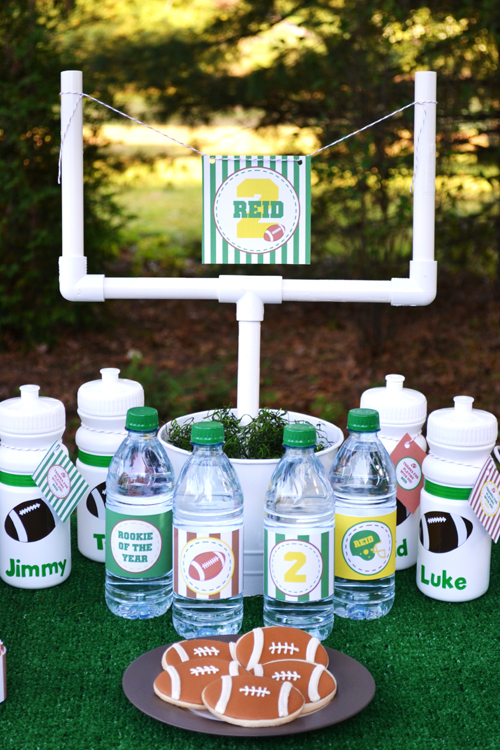 We first placed down a piece of artificial grass we picked up at our local hardware store. We had them cut it the size of our table and it really is an inexpensive way to add an authenticity to the whole football theme. I think the piece literally cost about $5! The focal point of our table was a goal that my husband actually made out of pvc pipes. Again, from the hardware store and super, super cheap!!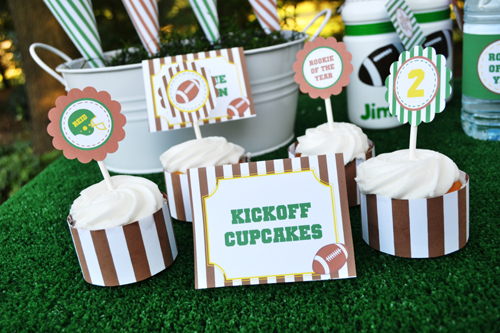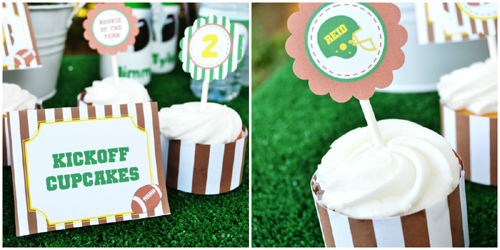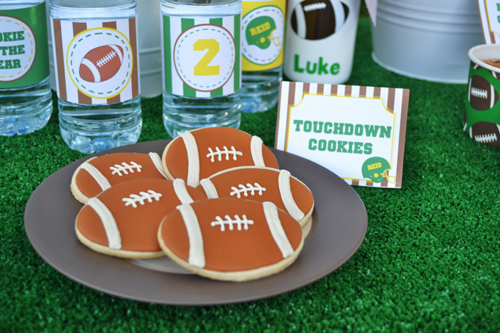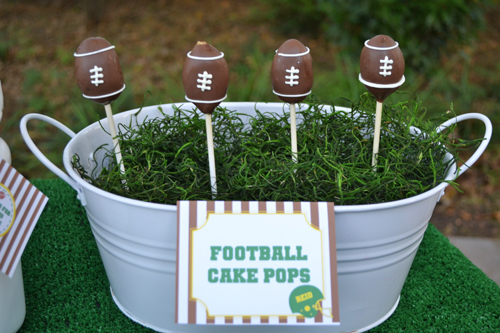 For the sweet treats, popcorn in popcorn cones (part of the collection designed by Rebekah), simple vanilla cupcakes from the local grocery store, pretzels (we found the snack cups in Target for $2!) and delish football themed cookies and cake pops from Fun Favors. I Have A Favor sent personalized football themed water bottles for all our guests and we used those during the party and as their party favor!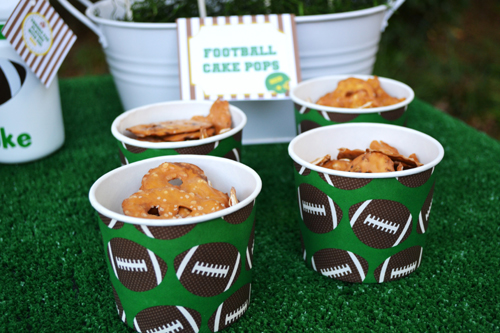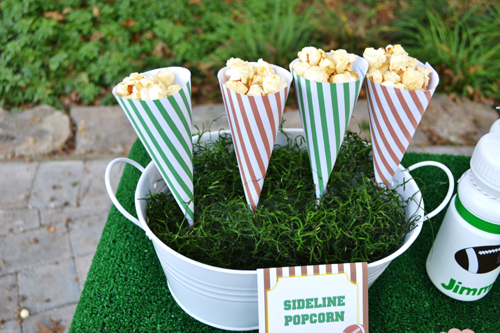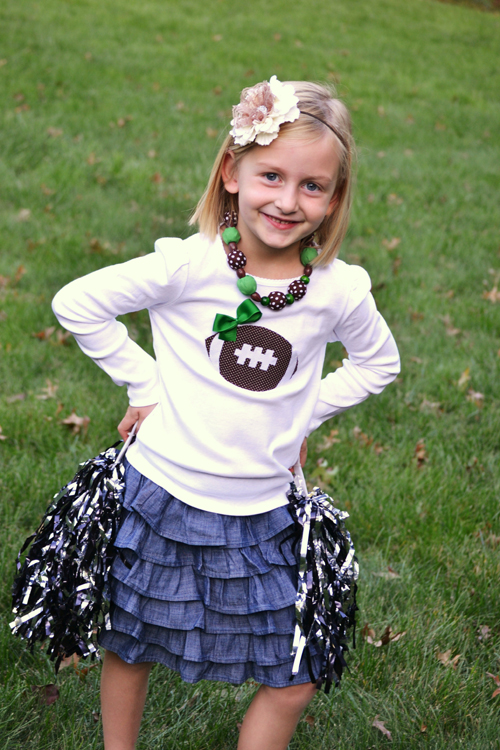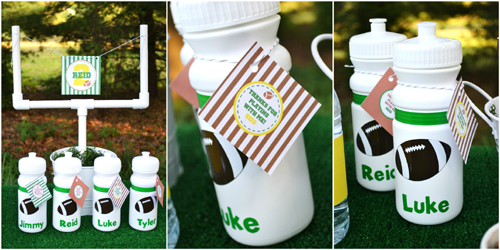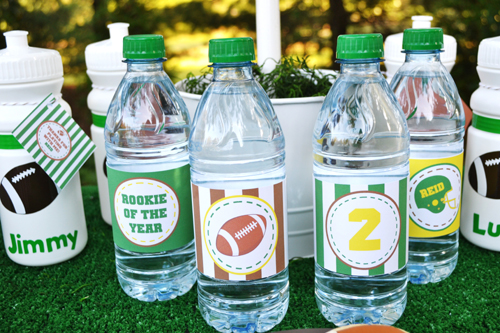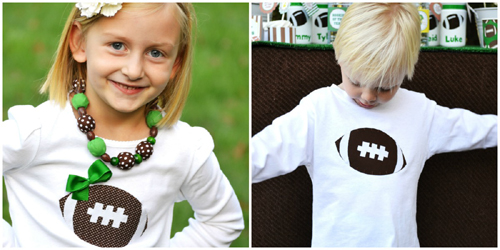 The kids truly had a blast playing catch in the backyard, even my daughter who was the little cheerleader! What a way to get ready for the football season and the Super Bowl! Go team go!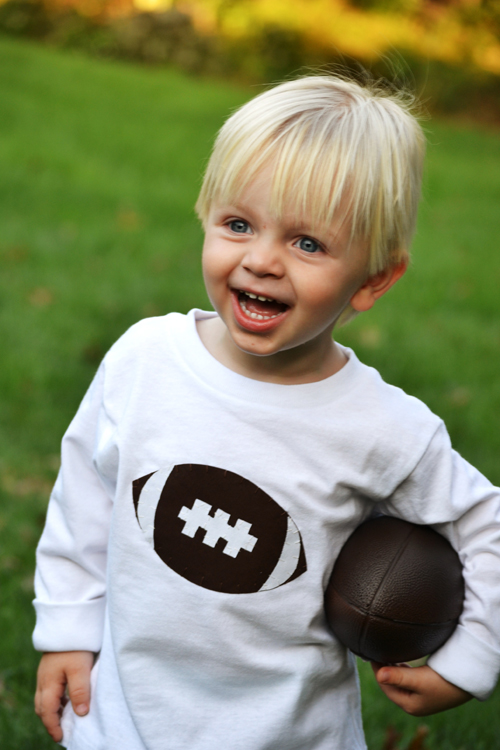 Our Football Tailgate party collection is in the shop!
(Custom colors available)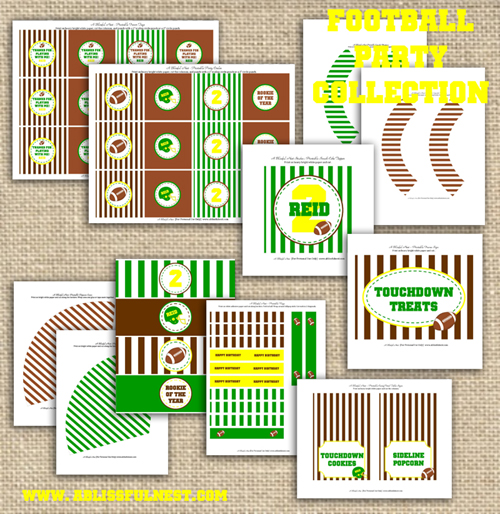 Vendor Credits:
Party Styling: Sweet Threads Clothing Co.
Party Design & Printable Party Decorations: A Blissful Nest
Football Shirts: Sweat Threads Clothing Co.
Personalized Water Bottles – I Have A Favor
Sugar Cookies: Fun Favors
Necklace: Dress It Up
Headband: Jameson Monroe