Getting a Little Wiser with The Wiser Air Wi-Fi Smart Thermostat
This post is sponsored by Wiser Air.
With the cooler months hitting Dallas soon, we really pay attention to our energy bill and how much heat we are using. It can get pretty out of control. Actually, you could same the same thing for the dead of summer too when we are using our air conditioning like crazy! So clearly having a really good thermostat is top priority for us. For the most part, I have always been the one who sets it in our home. I schedule a certain temperature for during the day in the winter and for at night. But my husband and I have different opinions on what is comfortable temperature so the battles begin (especially at night!). I always seem to be freezing in the dead of night! So when Wiser Air contacted me to review their new Wi-Fi Smart Thermostat, I thought this might just solve the temperature battles in our household and save us a few bucks each month.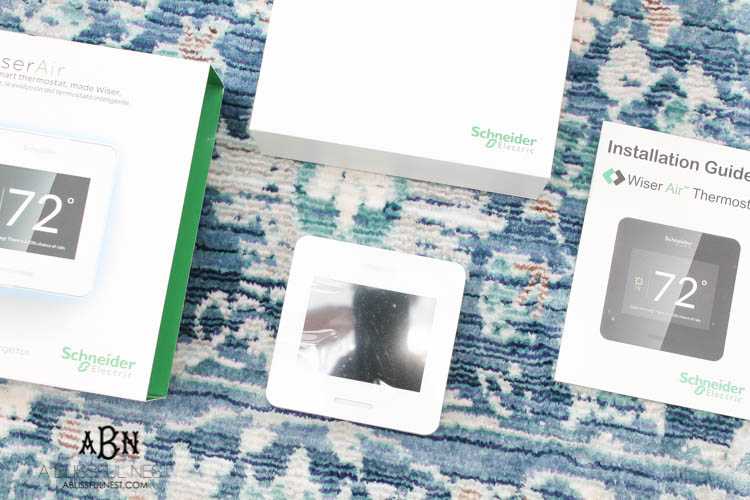 My husband and I were really impressed with how explanatory all the directions were and their online video for a simple installation and setup.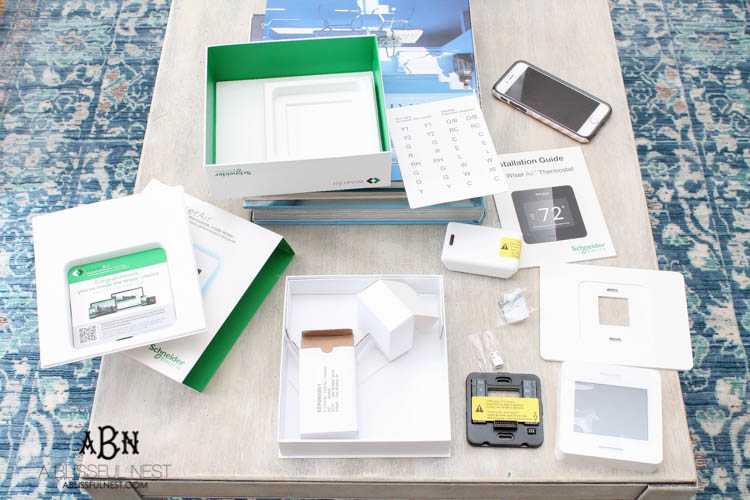 First things first, my husband uninstalled the old system. Really this involved popping of the front, disconnecting the wires, and unscrewing the plate.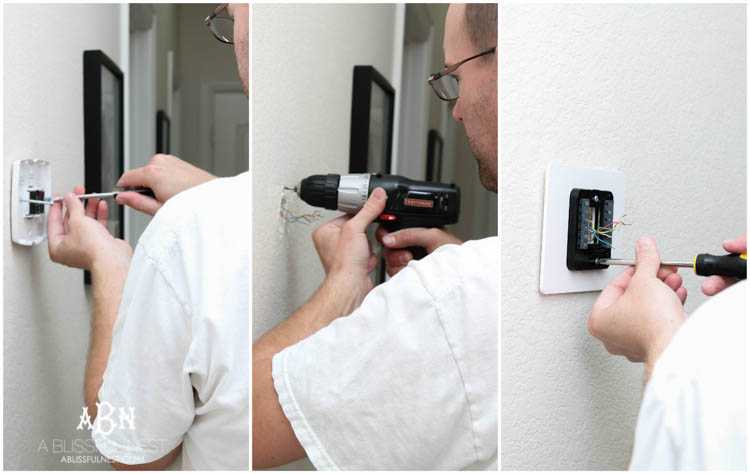 Next, he drilled some new holes for the new plate. You can mount the system without it but you would have seen our old holes so we liked it better with it. After screwing in the new plate, we made sure it was straight.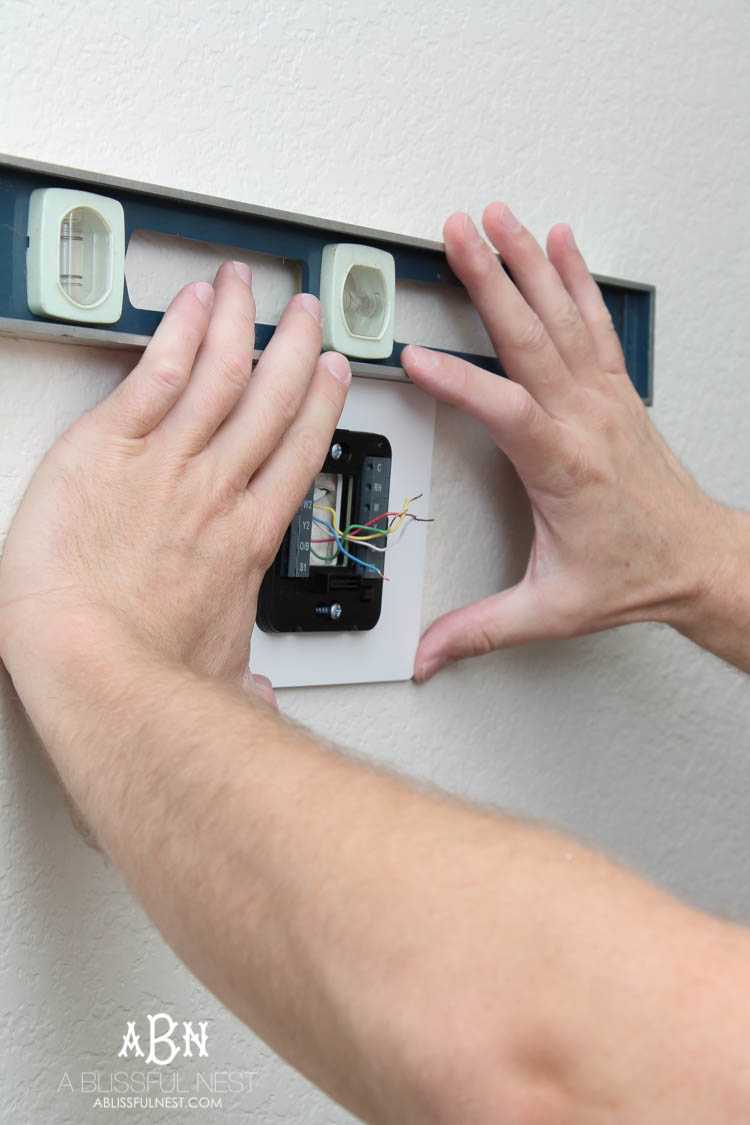 Then we made some final adjustments with straightening and tightening and wired the new "face" to the plate.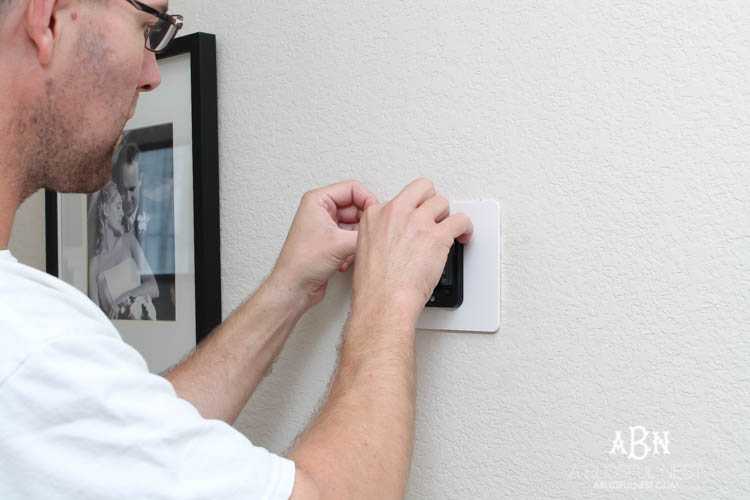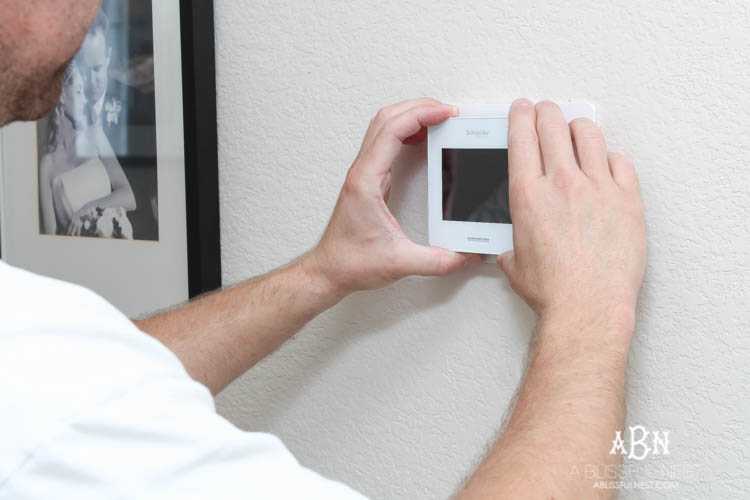 The face fits beautifully and pops on easily.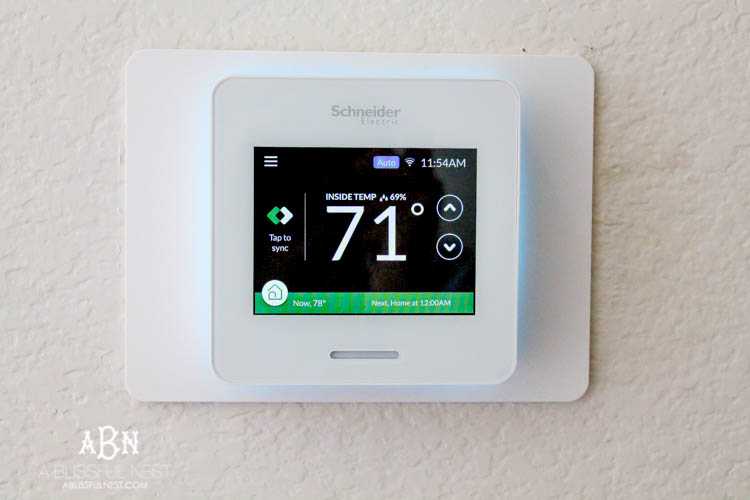 The setup could not be easier also. Like I said, the whole process of uninstalling the other one to installing this one was SO easy! When you are connected the face of the Wiser Air Wi-Fi Smart Thermostat will walk you right through the settings.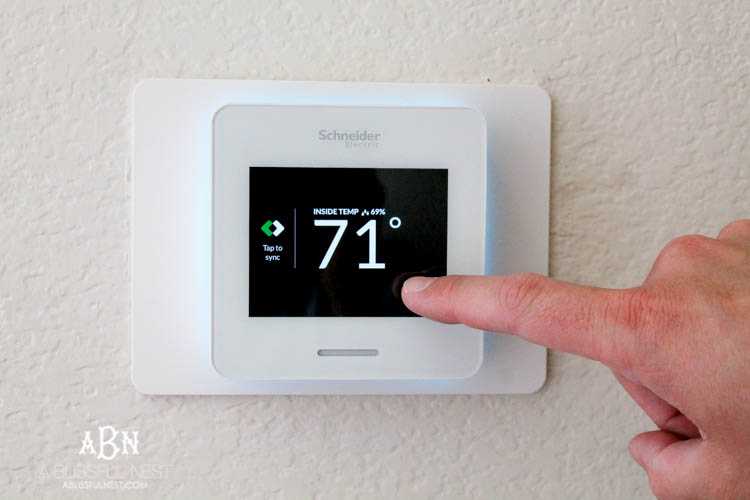 It also has a gorgeous glowing light around it's perimeter which lets you know what it is doing. Blue signifies cooling, yellow for heating and green when it is in energy saving mode. I have to tell you how much I love this feature. Just walking down the hall, I know how my home is running.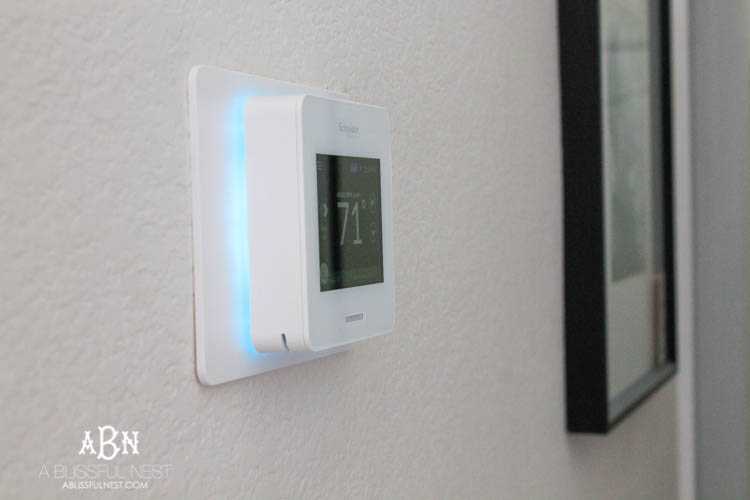 Of course another one of my favorite features is that I can connect my phone and manage my system wirelessly. Simply download the app and scan the barcode on your thermostat to connect them.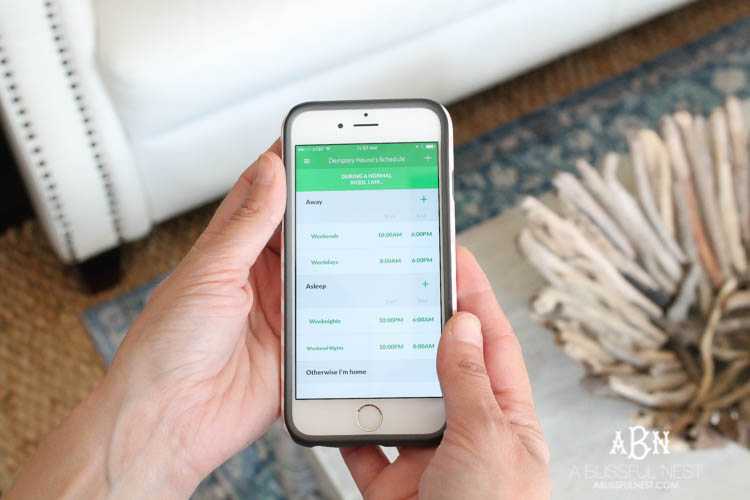 Then I can set each day, know what my house is running even when I am away and see what I am spending on energy we are using. Love having this information at my fingertips. I think we will save money for sure with this!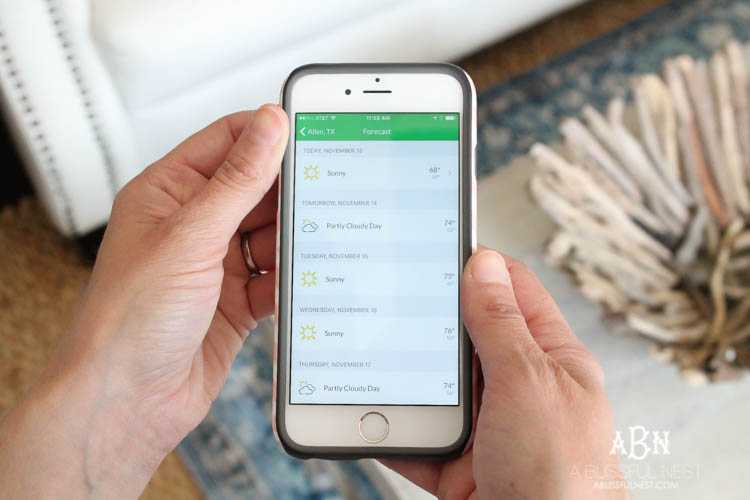 Here are a few key important facts about Wiser Air.
Wiser Air Wi-Fi Smart Thermostat is available for purchase on Amazon.com, HomeDepot.com, the Microsoft Store, New Egg or BestBuy.com
Schneider Electric has the top rated weather service in the world that is also used by a number of NFL, Major League baseball sports teams, utilities, airlines, and much more to make critical weather decisions…for example, postponing a game, cancelling a flight, etc.
This technology is also used in the Wiser Air Smart Thermostat
Most highly intelligent Wi-Fi Smart thermostat
Eco IQ™ self-learning finds the right temperature for you. Users don't need to pick a number but just let the thermostat know if you are too hot or too cold. It optimizes comfort and savings based on user-interaction and other factors such as home thermal profile, humidity, outdoor weather, and system run times
Comfort Boost: a unique feature allowing users to get instant heating or cooling without changing your carefully optimized schedule or affecting the learning algorithms.
Wiser Pulse: an ambient glow feature on the thermostat that lights up BLUE for cooling, YELLOW for heating and GREEN when Eco IQ™ is saving energy
Sleek, reliable, and intuitive, Comes in two colors—black & white
Helps homeowners save money without sacrificing comfort
Schneider Electric is the global specialist in energy management and develops connected technologies and solutions to manage energy and process in ways that are safe, reliable, efficient, and sustainable.
Schneider Electric is the global specialist in energy management and develops connected technologies and solutions to manage energy and process in ways that are safe, reliable, efficient, and sustainable.
Wiser Air is the only smart thermostat with a Windows app. Ideal for use on Surface pro or any other Windows device
So who is ready to go get control of their energy bills and be wiser with Wiser Air?!!