Getting Organized in The Entry
This post is sponsored by Hobby Lobby.
Welcome to our entry today! I know you've seen it before but after the holidays it looked like a bomb blew it up. No joke. My office and formal dining room are on either side of it and they have become dumping grounds unfortunately. I have made it my mission to declutter fast lately and we're starting in our entry with only a $100 and items from one of my favorite shops, Hobby Lobby.
It is a long and narrow space so it is not the easiest to find storage solutions. But with an active 8 year old and people constantly coming and going, this space has to function for us and still look stylish.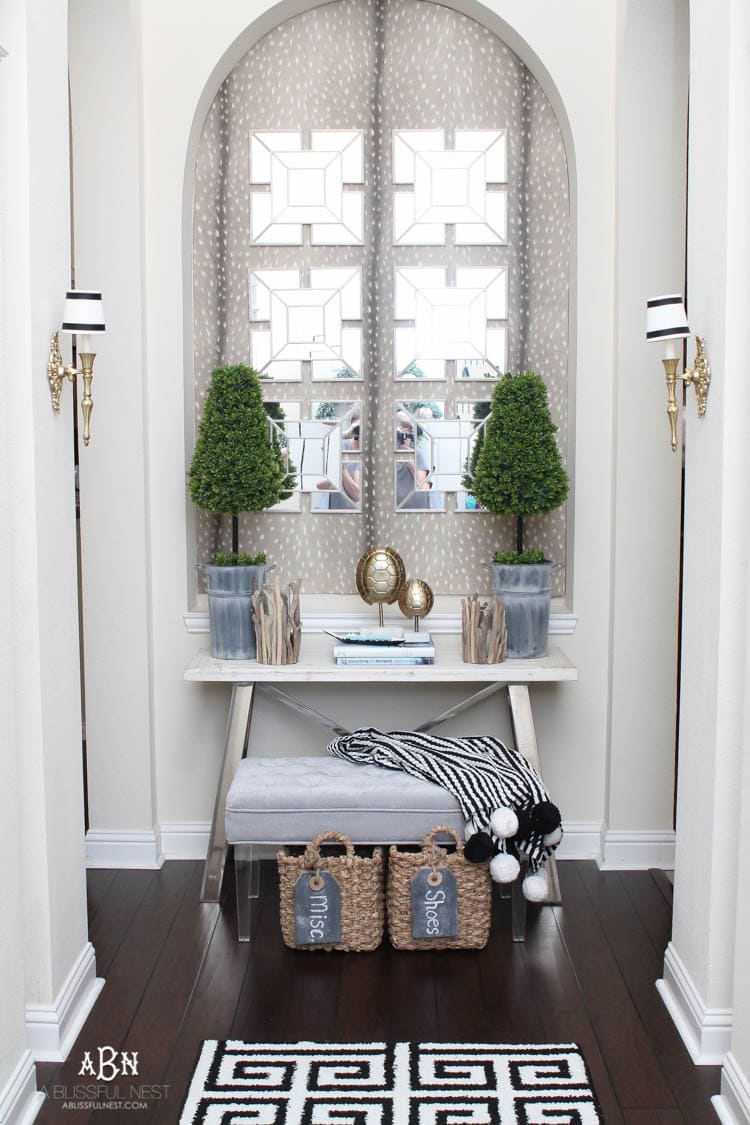 I first decided to tackle the bench area of our entry. Things can really pile up here. But with a few pieces, I've got it back under control!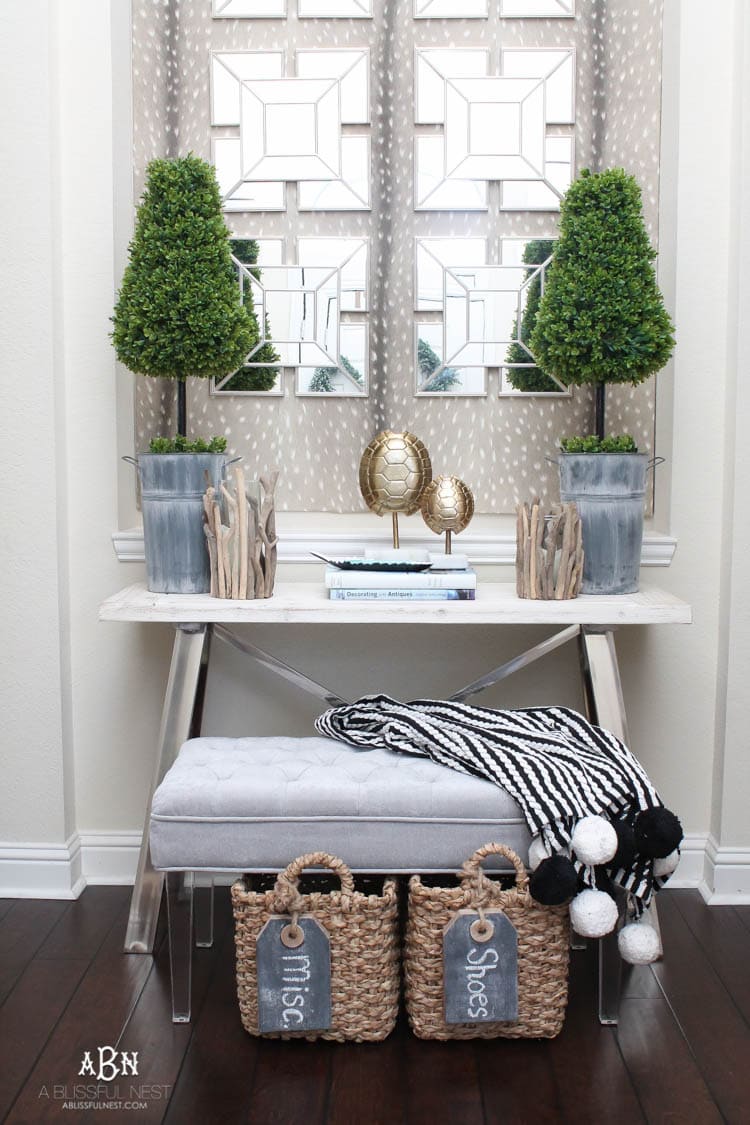 First, I added a cute little feather tray for us to corral all the little items like change, pens and small odds and ends. It still is decorative and matches my decor but is very functional.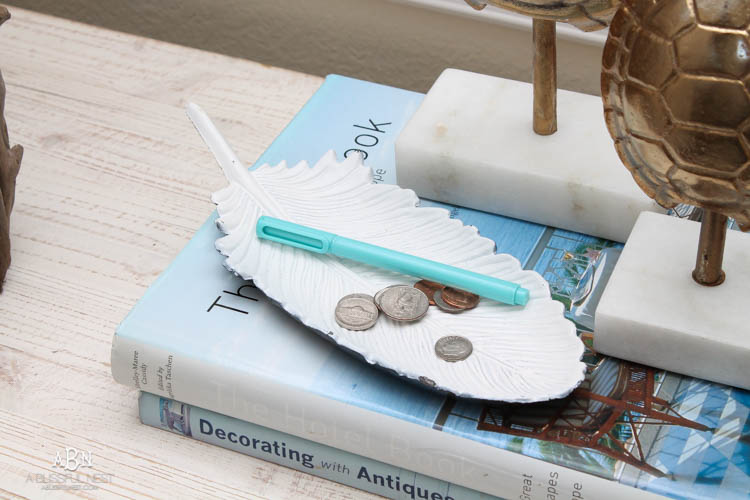 Last fall I added this bench to make it easy to take shoes on and off. But I have found that now shoes, umbrellas, hats, etc are being piled on it, which I hate. With a collection of baskets clearly labeled, now there is a place for all that. . . . but these labels did not originally look like this. So grab your paintbrush to make the easiest oversized chunky tags like mine! It really is simple and I'm going to show you how.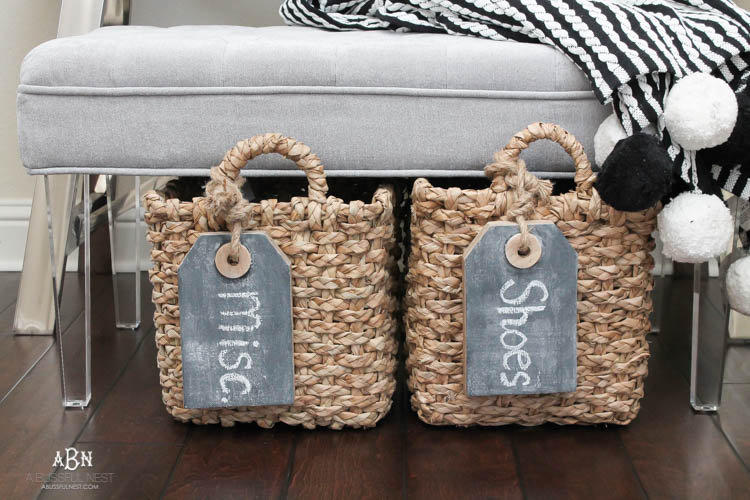 Chalkboard Tag Tutorial:
Materials:
Wood Tags
Chalkboard Paint
Foam Brush
Paper Towel
Chalk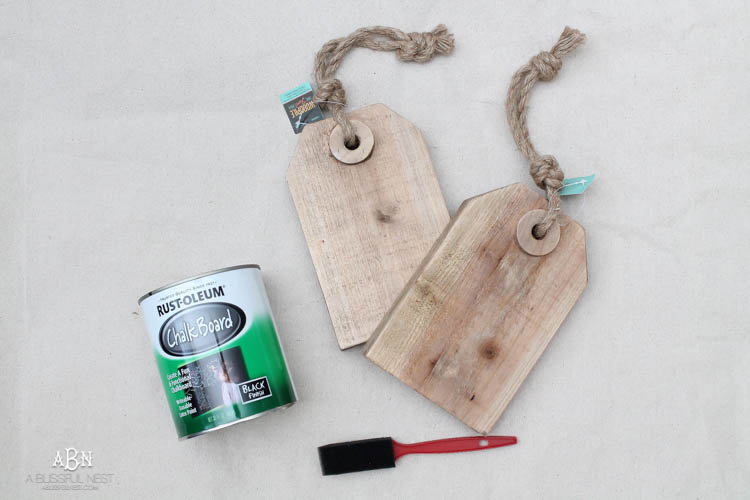 Directions:
Step 1: Paint wood tags with chalk paint. Generously coat the top of the tag with the paint.
Step 2: Let dry for at least 20 minutes. Then apply a second coat and let it fully dry.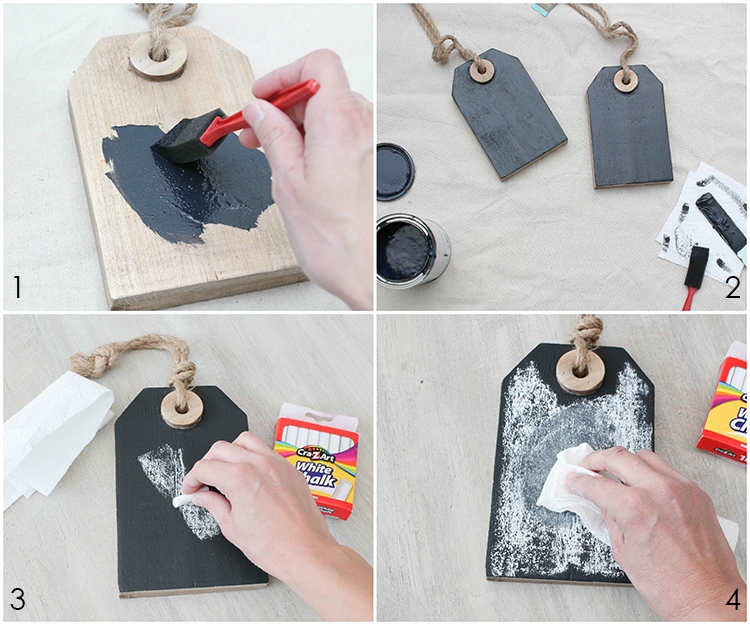 Step: 3: Using the side of a piece of chalk, rub it up and down on the face of the tag.
Step 4: Use a paper towel and cure the front of the tag by rubbing the chalk into the top. It will look smudged. Blow off excess chalk powder. It should look like the picture below when you are done.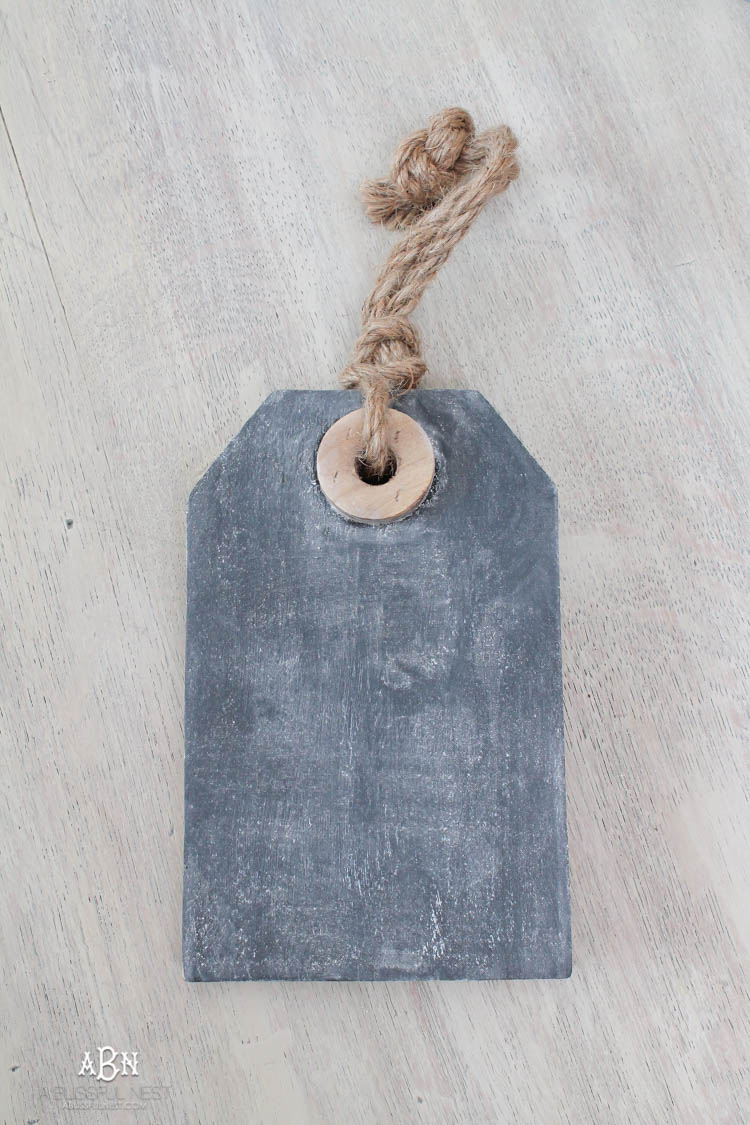 Step 5: Write the name of what you want the tag to say for the basket it will hang on. And you are done!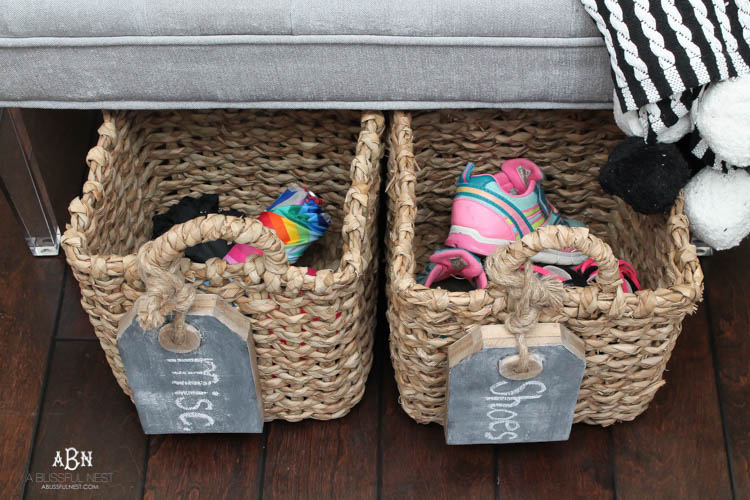 Aren't they darling?! I love these and I think I'm going to grab some more from Hobby Lobby to use in other places of my home.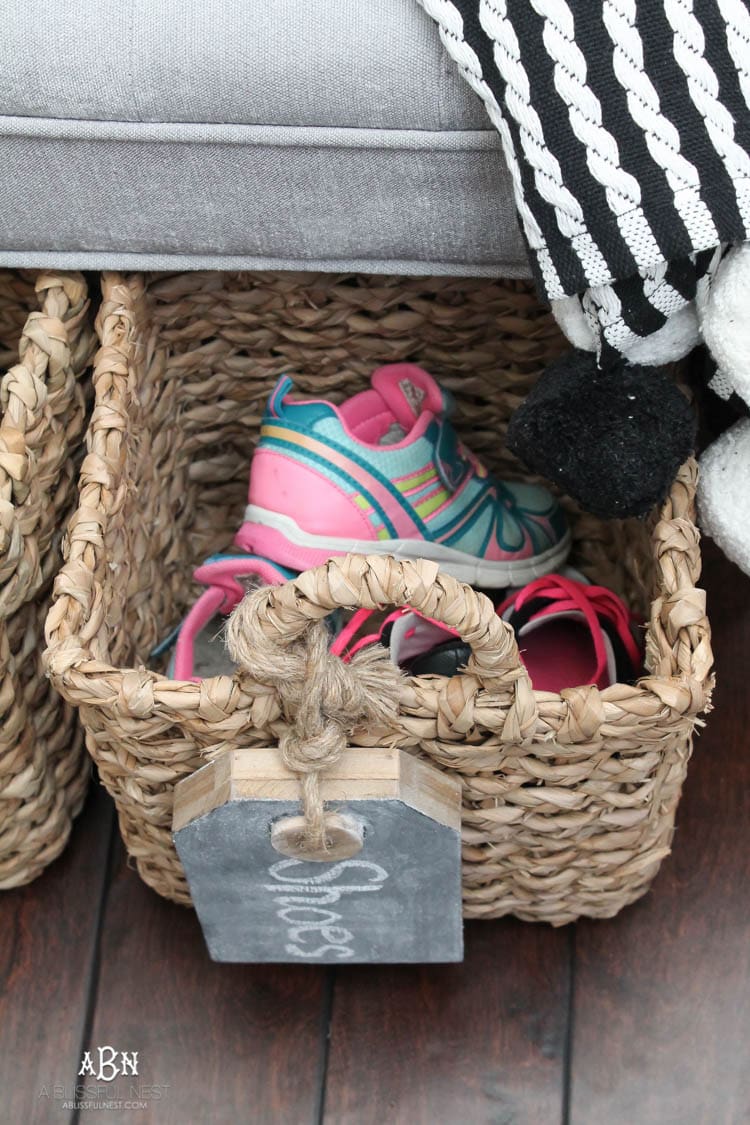 As much as I love that area you see when you walk in, there is the opposite end of the hallway from where you walk in. The last spot you see when you walk out.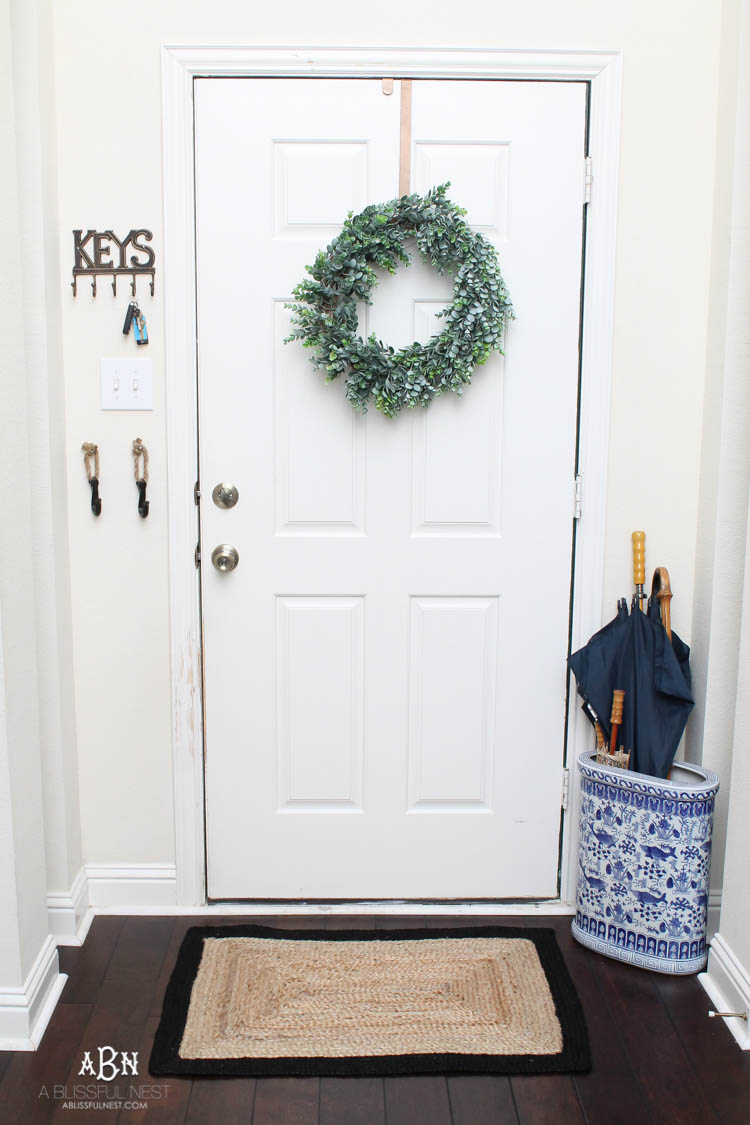 I warmed the space up by adding this jute rug and some functional pieces to the side of the door.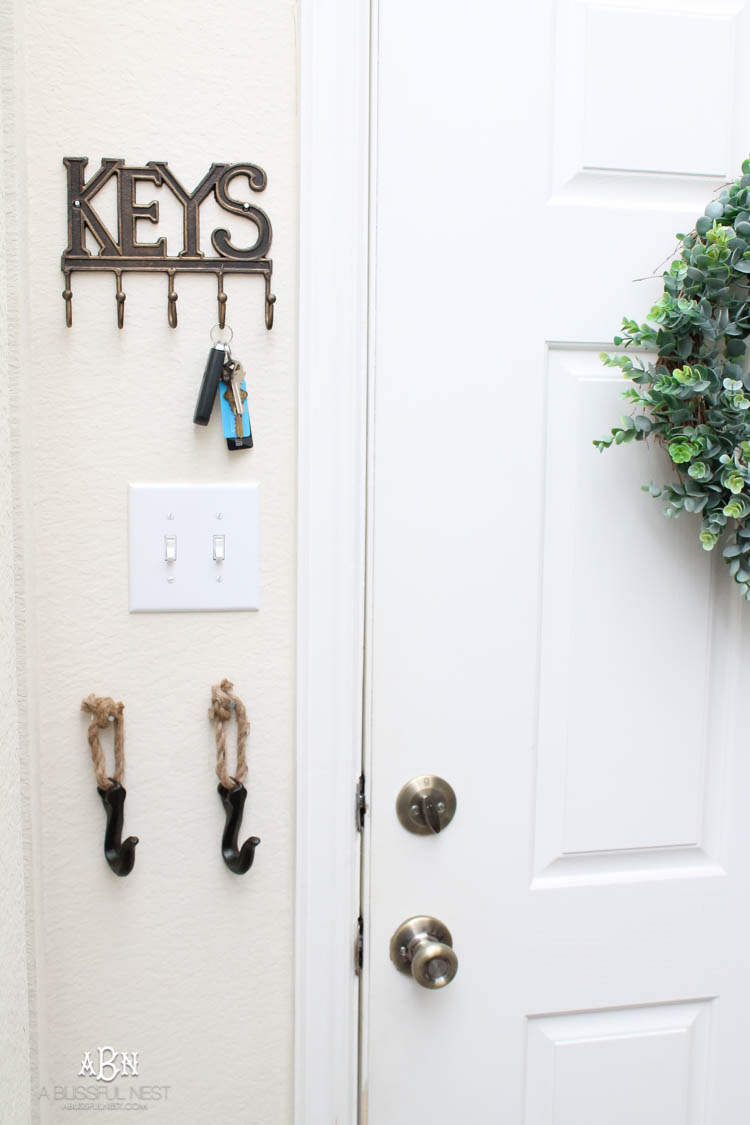 Those iron hooks on the rope were just calling me . . . and my daughter's jackets that seem to always be on the floor. Now my husband will know where his keys are too.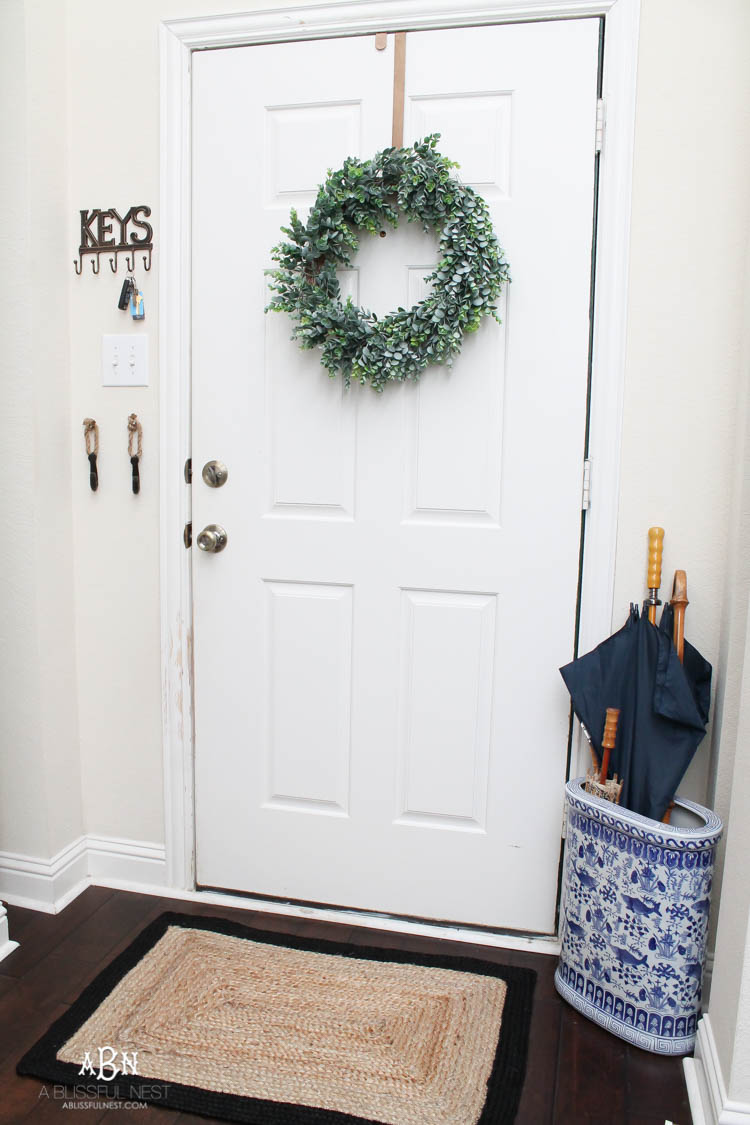 I still can't believe that I was able to get all this organizational space for only $100.
Here is how I spent my money:
2 Wood Tags – $7.99 each
2 Baskets – $9.49 each
Throw Blanket – $27.20
Feather Tray – $5.99
Door Rug/Mat – $17.99
Key Holder – $4.49
2 Iron Hooks – $2.49 each
So with a few functional items from Hobby Lobby, you can get a gorgeous and purposeful entry! Now to move on to the rest of the house!
This is a sponsored conversation written by me on behalf of Hobby Lobby. The opinions and text are all mine.