So it has been a rocky start for me this year. Not any one thing in particular but I have been doing a lot of questioning. I thought the best thing to do was start some reflecting and look back at my power sheets from last year (and this video post) and start Lara's goal setting series (even though we are almost to March!). I am wondering if any of you have been feeling any angst? Have you had a rough start also this year? Not any one thing you can complain about but just not happy or just stagnant in life or your work. Still. Nothing. Like I said there has not been any one thing. Y'all have been great and I love you but I am not seeing big strides in me or in this business that I want to see. SO my plans are to go through this goal setting series and publish all my secrets, fears, insecurities or whatever else is floating in this brain of mine and put it right here. To be accountable. To be raw. To find some direction. I would love for you to join in and place your answers in the comments or email me privately and we can chat about it. It is not fun feeling like you are ALONE! This green monster can just creep up on us sometimes and then stare you in the face.
If you would like Lara's steps to her first set of Goal setting, please visit her blog HERE and my answers are below:
1. What 3 things are challenging me?
-my business making money to make all the work worth it (told you I would be honest!)
-planning dinners each night (I just sooooo struggle with this)
-finishing work goals I have set
-doing homework with Lauren each night (yep I had 4 instead of 3!)
2. What 3 things am I grateful for?
-Lauren had a great day at school!
-I was able to do my hair like Lindsay (my new fabulous hairdresser!) did yesterday when I left her salon
-My mom came over for a little while to see me this afternoon.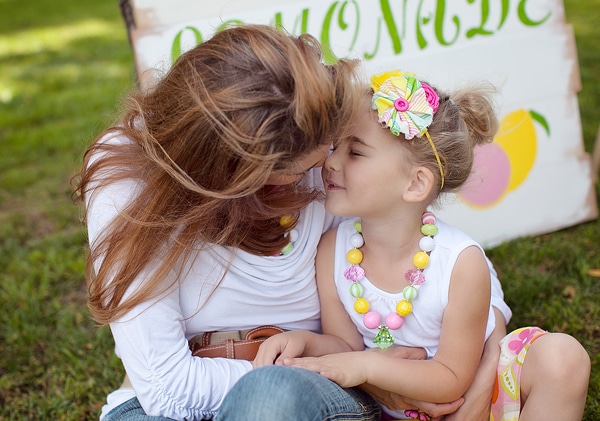 3. Last year – What are you grateful for and what did you make happen?
-launched a new site
-opened my own e-commerce site
-went to NSS
-we made it through our first year in Texas
-we moved my mom here
-I launched so many new product lines I had been wanting to do for years.
-started working with a amazing photographer to help really visualize my products
4. What did not work? (I want to add – what was my biggest challenges?)
-dealing with my daughter's health struggles
-my income to budget for my business
-the platform I chose for my e-commerce site
-meal planning
-not enough time to read books
-the amount of clutter in my house
-my business shipping fees were way too high
5. Lastly, we are asked to start a Pinterest board to help inspire and visualize for 2014. I would love for you to check mine out and create one of your own. If you start one I would LOVE to see it. Leave your link to it in the comments. I want to know what gets you fired up. It just may be the same as me!
You can visit my full board HERE and I promise to keep pinning to it this whole year as I evolve and grow.
Rebekah Dempsey is the Creative Director, Stylist and Editor of A Blissful Nest. A site about everything for the home from stylish entertaining to fresh interiors. She has been in the interior design field for 10 years and currently venturing into designing custom made items for the home to help other mommies live a stylish and blissful life.