This post is sponsored by Vera Bradley.
I am so excited today to share our guest bedroom refresh with Vera Bradley! I have always been a Vera Bradley fan and my friend Katalin introduced me to them back when we were having our babies. They are THE baby bag to have. Full of vibrant colors and patterns, they have now taken their iconic handbag patterns into home decor products and they are amazing! Their newest collection is so versatile and has the most gorgeous accent pillows. I decided to give our guest bedroom a little update one last time before we move next spring so it is fresh and ready for all the guests we have that stay with us in the fall and winter for the holidays.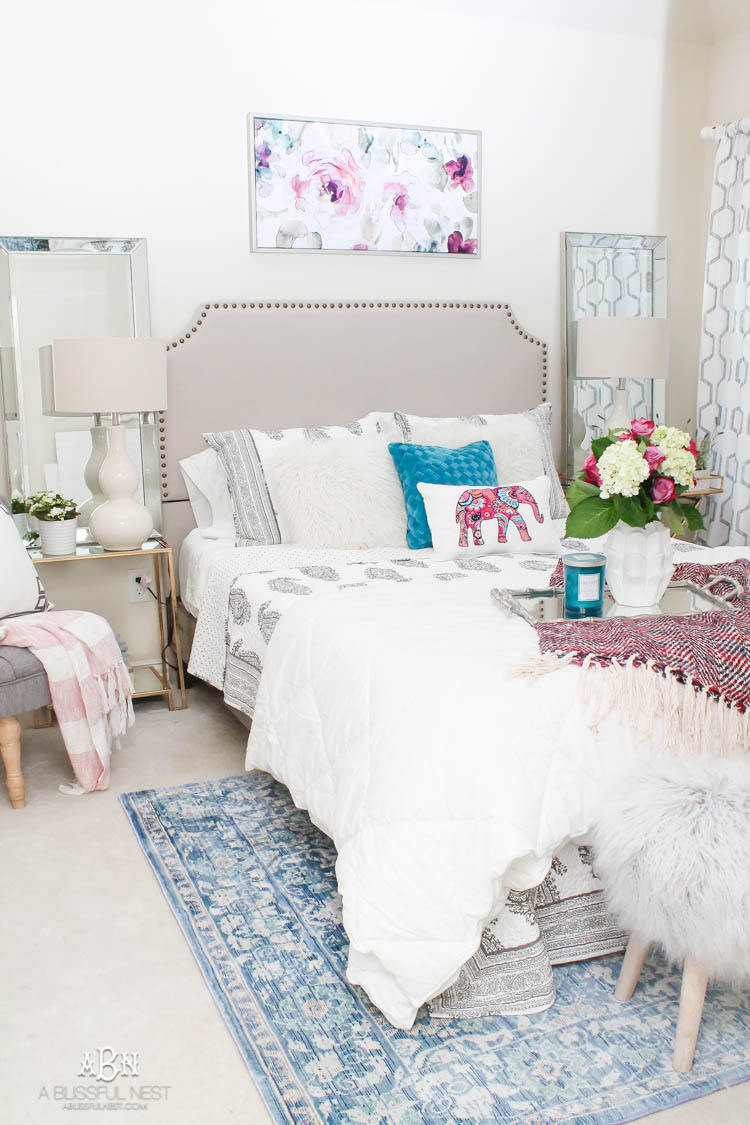 THIS POST CONTAINS SOME AFFILIATE LINKS
I personally love neutral color palettes in bedrooms because I think they are soothing to the eye. So I chose the Nadya Collection with this beautiful paisley medallion print. I love that it gave me that crisp white bedding look I always go for yet added a neutral pattern pop that I can accent with any color. It also has the cutest little dot pattern on the reverse side. I always like to fold down my quilts and show the reverse side when making the bed and the contrast pattern is such a fun detail.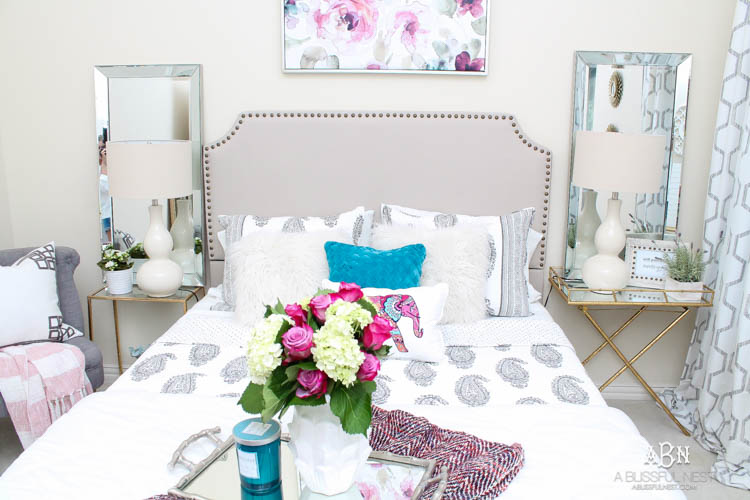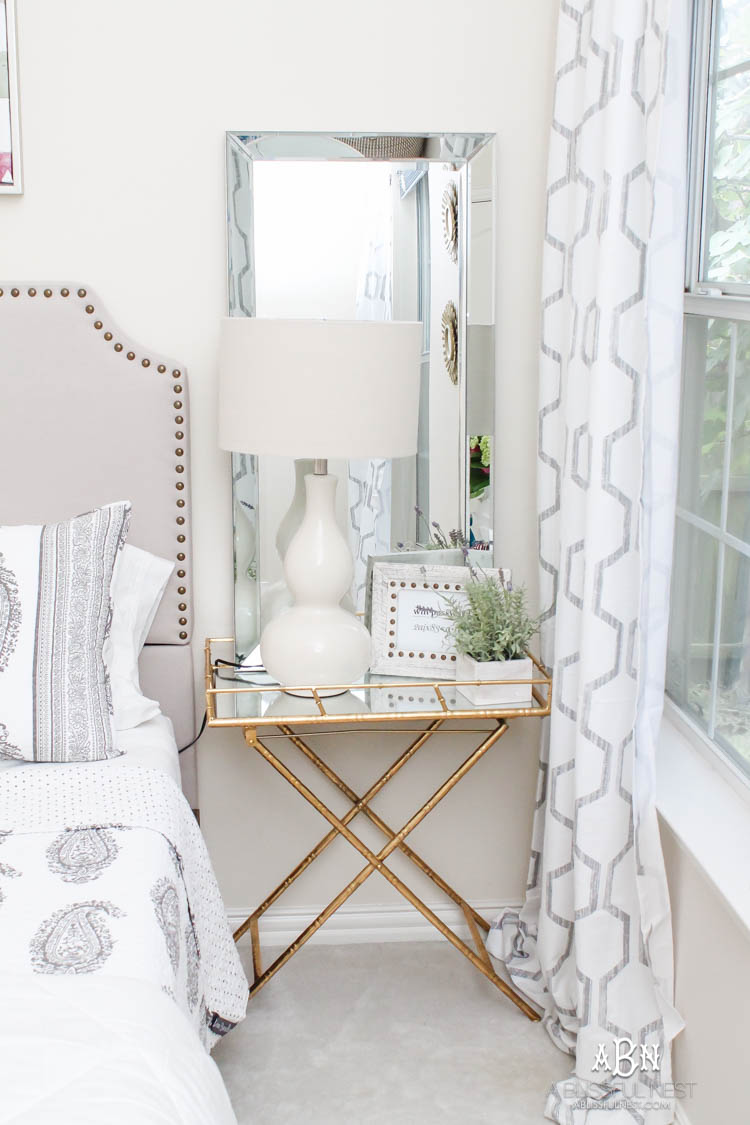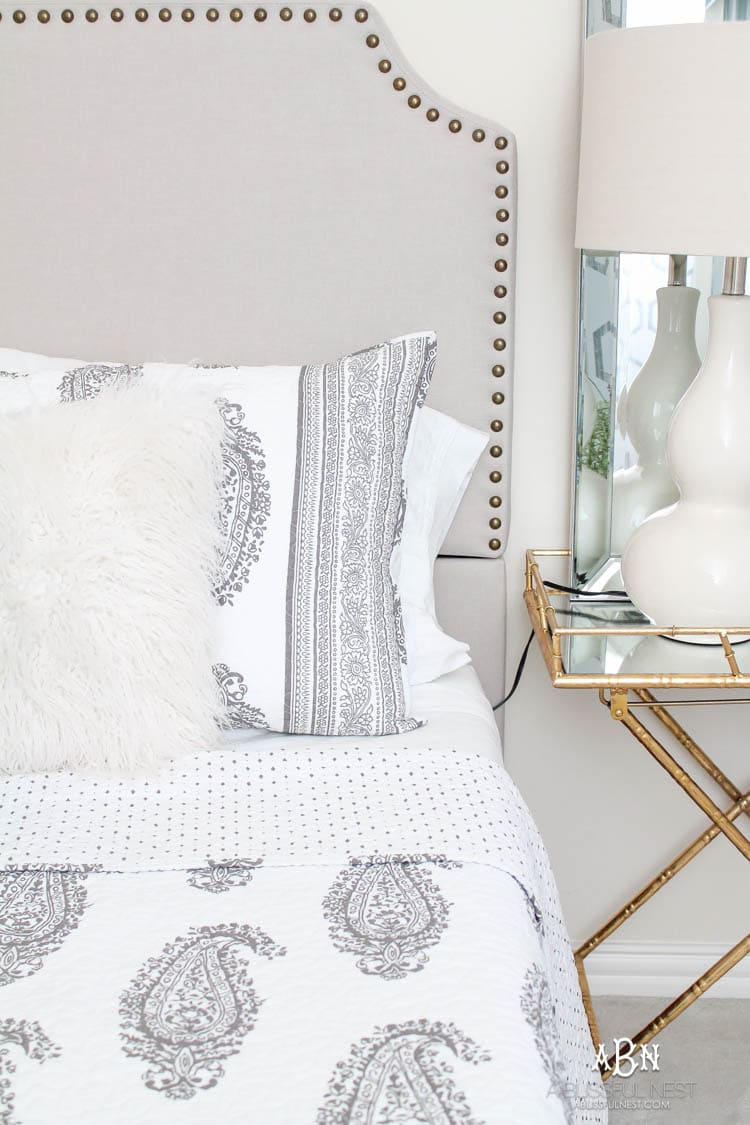 I chose a deep aqua and rose pink for my pops of color in here. The Vera Bradley Velvet Pillow is my absolute favorite in this rich aqua color. This pillow is in a thick velvet and a braided weave, which is just stunning. It also comes in a darker grey that I am crushing on for my living room.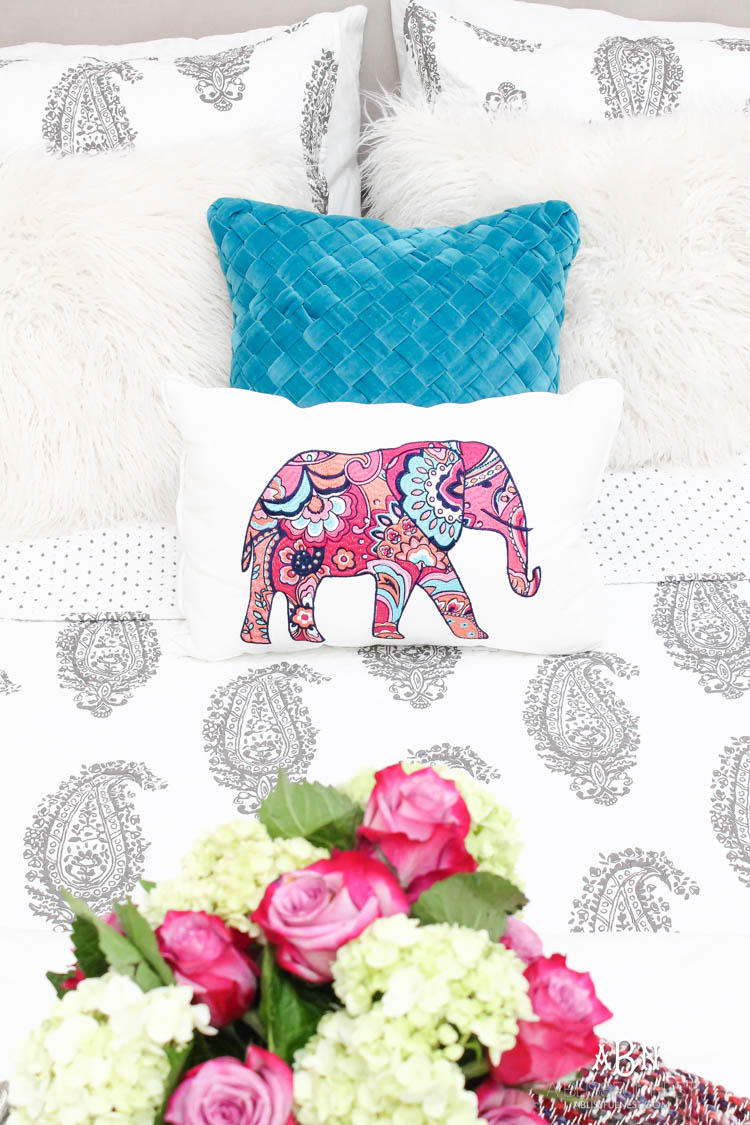 This fun tribal elephant pillow is such a fun pop of whimsy in here! I love the multi colors to pull my color palette together. I chose to focus on the rich pink color and even pulled it into my flowers. I tend to always have a bouquet of fresh flowers for guests and like it to color coordinate with the decor. These beautiful roses sure do make the bedding just pop!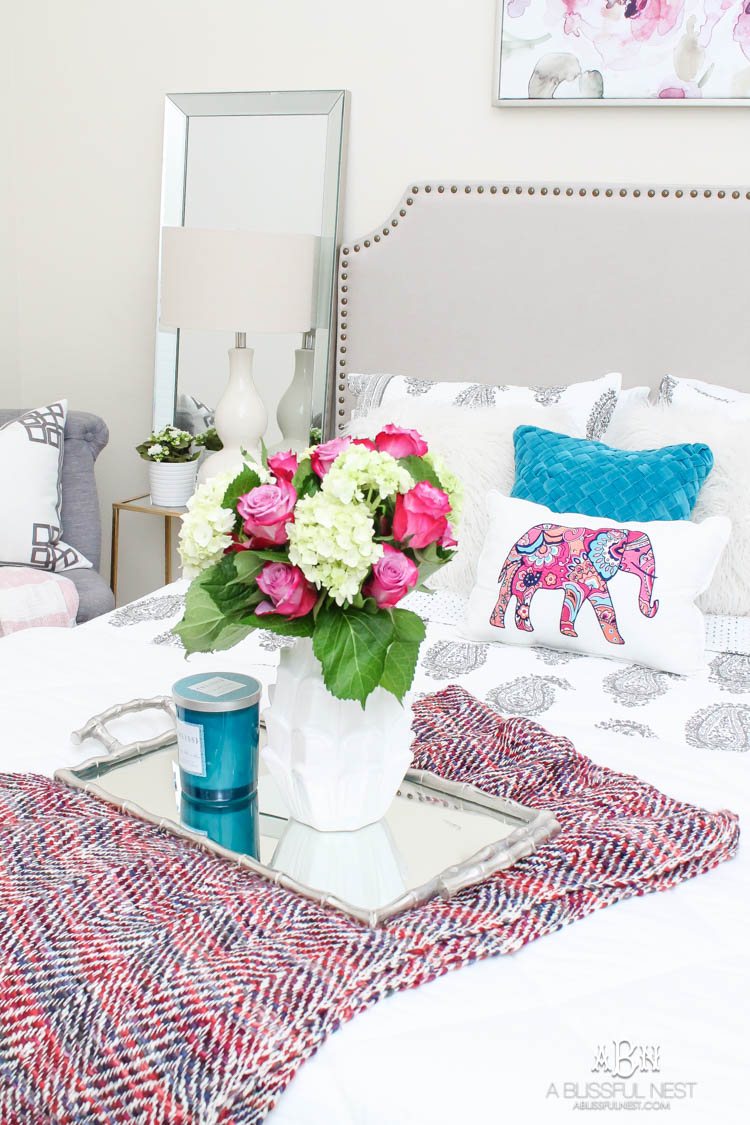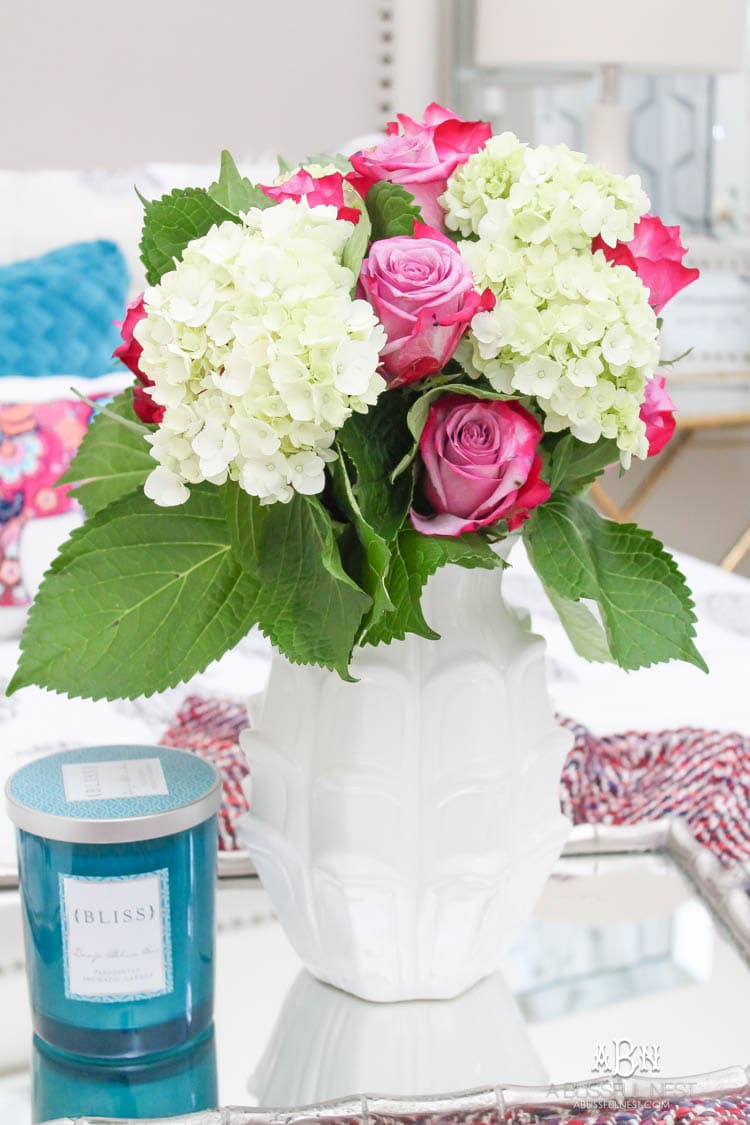 I have already had guests sleep in this room and, they have told me how soft the bedding is and what a treat it is to stay in this space. Of course I love to pamper our guests and love that they have the perfect spot in our home all to themselves when they are here.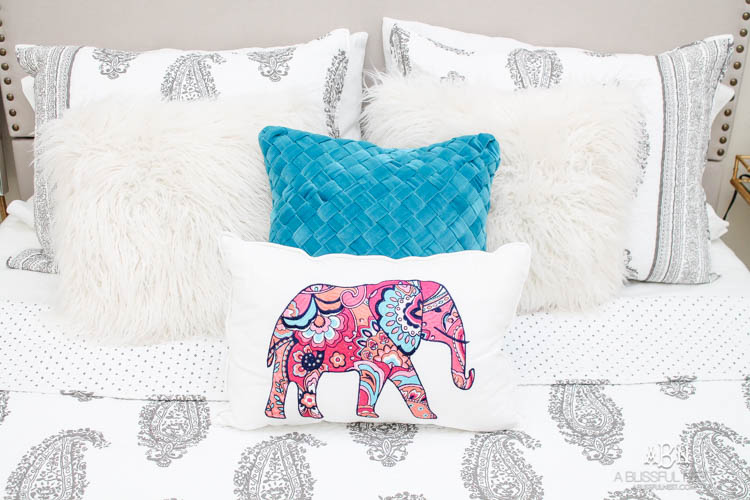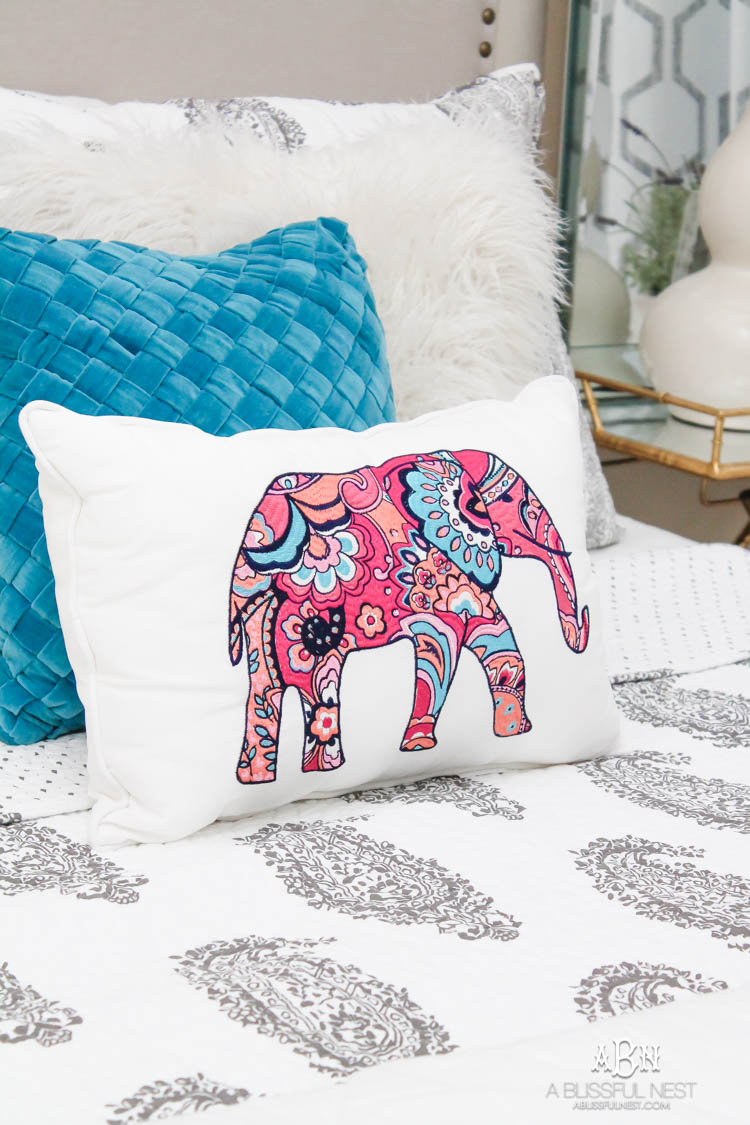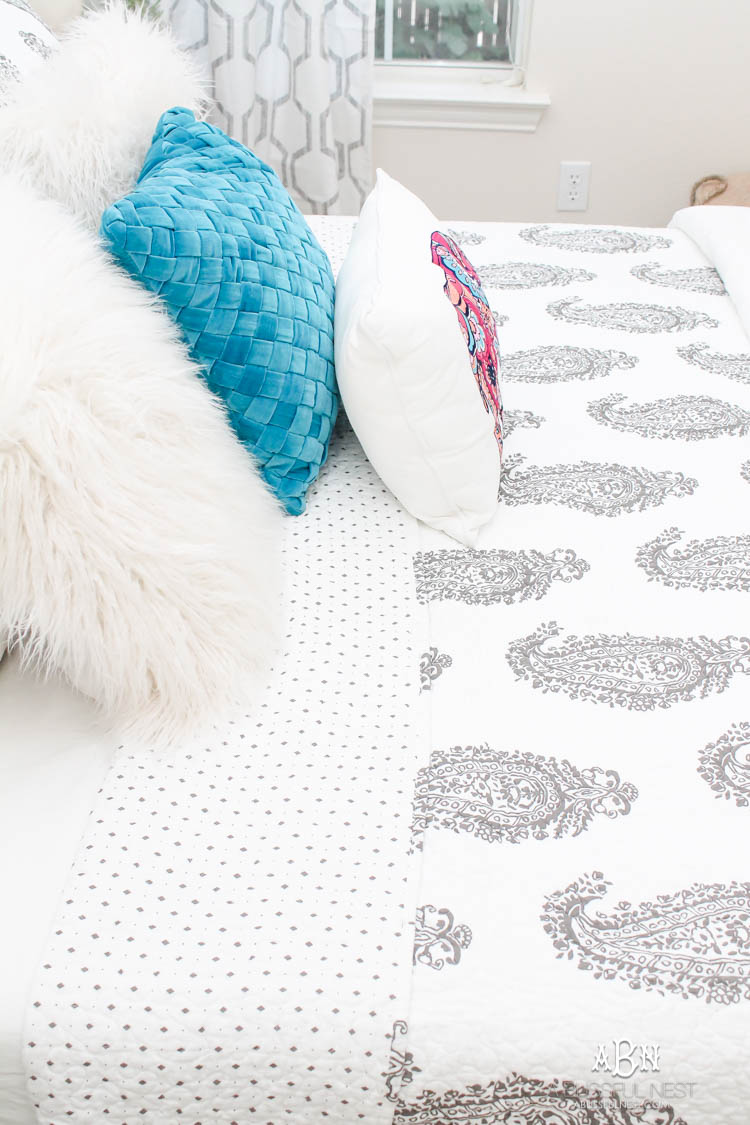 So here are 5 tips on how to refresh your guest bedroom and create a special space for your guests.
5 Tips for a Guest Bedroom Refresh:
Select bedding that will transcend seasons.
Pick 2 accent colors.
Add layers to your bedding with blankets and extra pillows for a curated look.
Always have fresh flowers and color coordinate them with your bedding
Layer a accent rug to pull your pop of color down to the floor.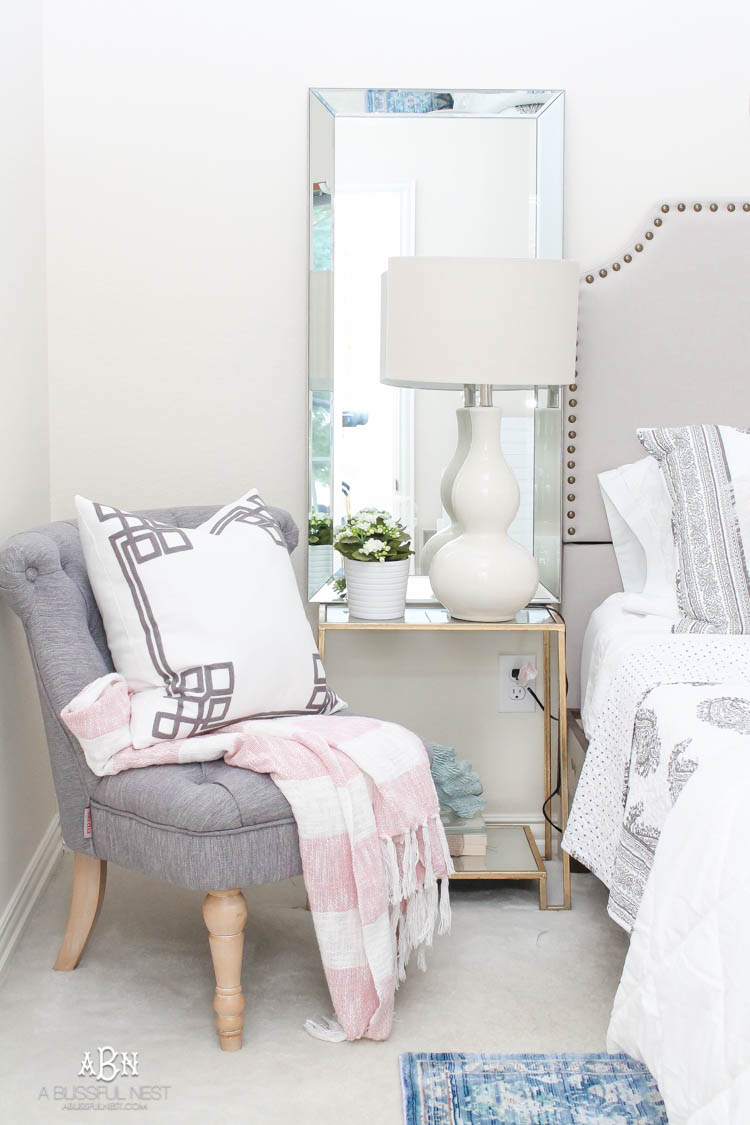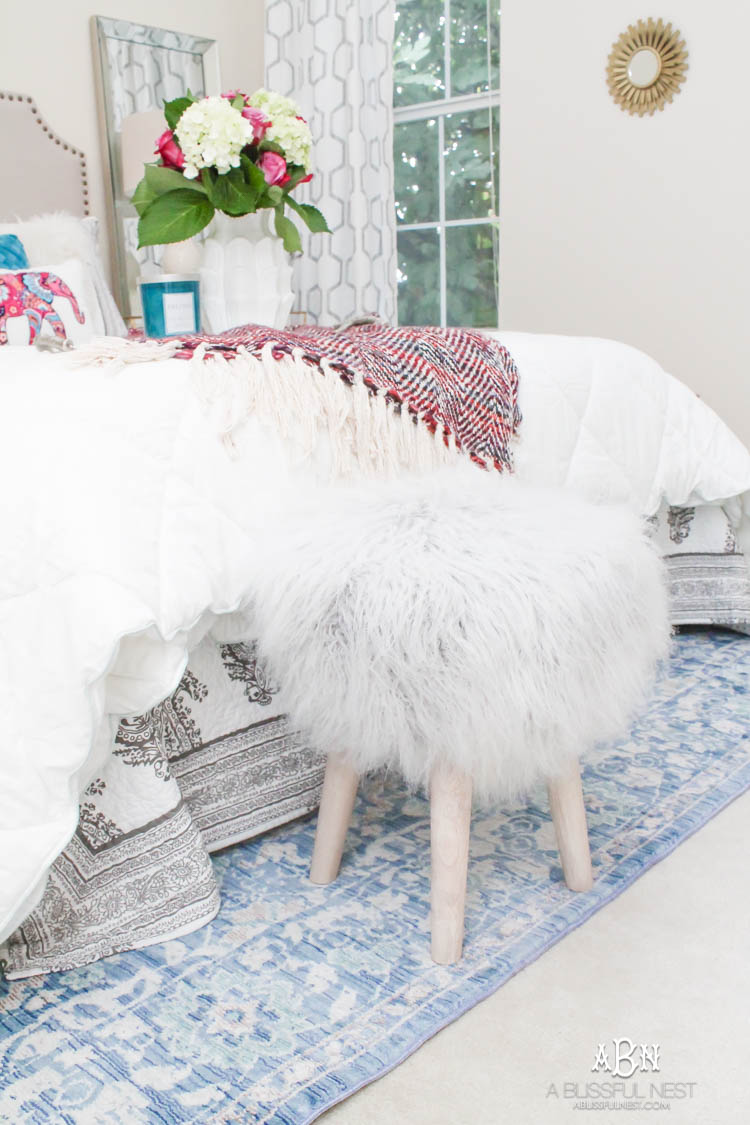 I simply love the way Vera Bradley patterns seem to go with everything. This one layered with the pattern in our rug looks so pretty and I know will look great in the spring too with another color scheme.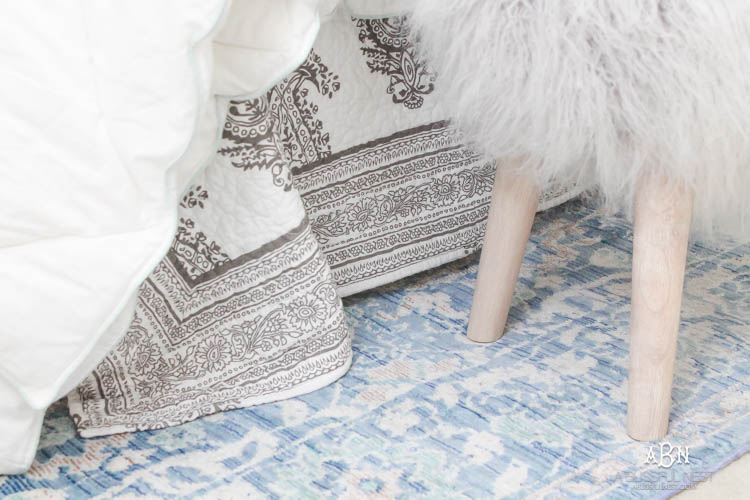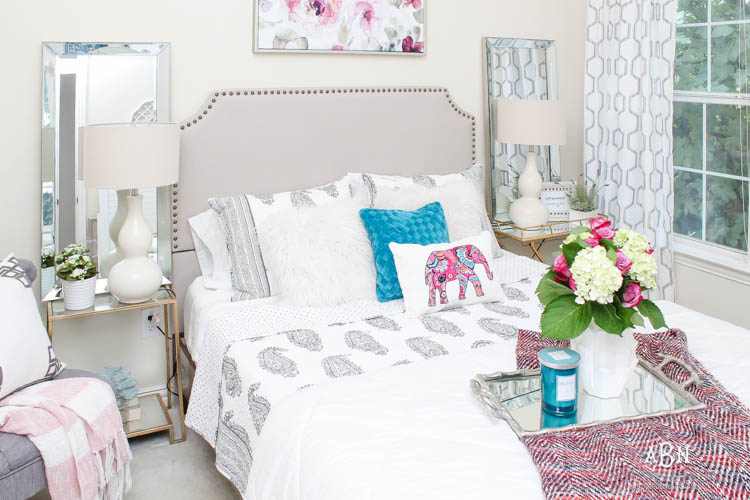 Thank you to Vera Bradley for helping me create such a gorgeous space in our guest room!
Make sure to check out Vera Bradley's newest bedding collections HERE and follow them on Facebook, Instagram, and Twitter!
THIS IS A SPONSORED POST. A BLISSFUL NEST HAS RECEIVED PAYMENT, TRADE, AND/OR PRODUCTS FROM VERA BRADLEY IN EXCHANGE FOR PROMOTING. HOWEVER, ALL OPINIONS STATED ARE OUR OWN.