When I was asked to guest blog for A Blissful Nest about how kangacoo styles for the holidays I was thrilled and honored.  I am thrilled to share about how I style because it will give you some insight on how my mind works as a designer.  I style my daughter and myself like I cook.  I go to the cupboard (closet) and based on my mood that day I add a little of this and a little of that until it's just right. I am a girl that loves options.  So that's what I give my customers when I design.
I get a lot of requests for matching sets or "Is there a top to go with that?" kind of questions on Etsy.  I do often have pieces to match but I sell it all as separates so that customers can mix and match themselves.  Some people might like ruffle knee socks with a dress while others like leggings.  Some want to put leggings with their own dresses while others might just want the top to go with leggings they already own.  Picking and choosing pieces to create your own style is a way of life I love!  There is liberation in mixing and matching pieces but I know it can also be a little scary.
To help ease you into mixing and matching to achieve your own look this holiday season I suggest using themes.  This year I have designed my holiday pieces to go along with 4 different styling themes that I enjoy to use around the holidays.  These themes can help you style your family too so that you are all picture purrfect!  You can create your look with the kangacoo pieces you see here or just use the theme with items you already have in your closet.  Read on to learn how.
Theme One:
Treasured Traditional:  Cozy fabrics in ruffled silhouettes with references to Old Saint Nick.  This is a timeless look that is not too trendy.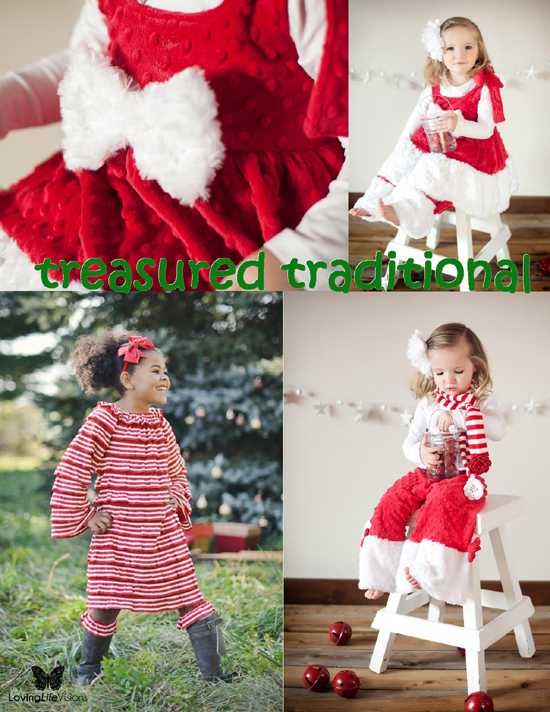 shown here:kangacoo designs Dear Santa Red Minky and White Faux Fur Jumper, kangacoo designs Candy Cane Ruffles Dress and knee socks, and kangacoo designs Dear Santa Pants
Another way to pull off this look is with a green velvet jumper over a white shirt with red or black Mary Janes and kangacoo red ruffle knee or ankle socks.
Theme Two:
A Mulberry Christmas:  I love the look of deep plums against an evergreen tree.  To achieve this look coordinate your family in shades of plum, dark green, grey and cream.  Stick to rich textures like corduroy, velour, and fur.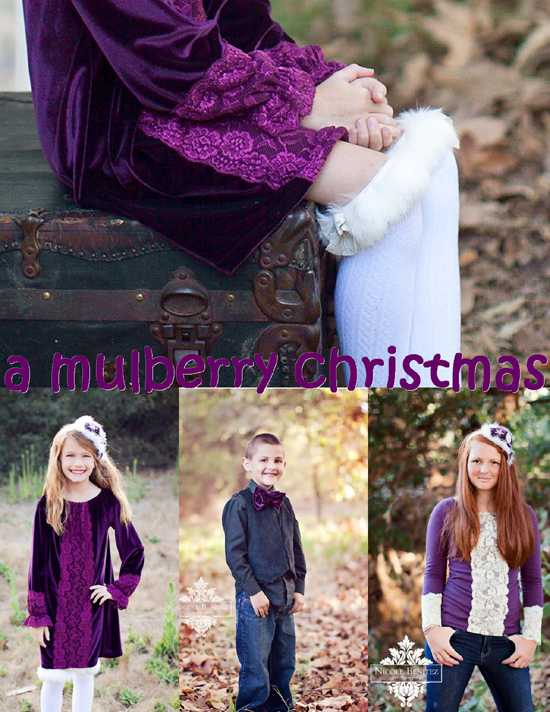 Shown here:  kangacoo designs girl's sugarplum velour and lace dress and fur trimmed knee socks, kangacoo designs boys grey velvet vest and sugarplum velour bow tie, kangacoo designs women's sugar plum tee with lace.
Theme Three:
Urban Glam:  A fun trendy twist on the season.  Metallic gold with cream fur and pretty florals.  This is a look you will find often on women and kangacoo has designed pieces this season to make it appropriate for little girls too.  If you are using this theme mom may wear a red or cream dress with gold heels and Dad and boys may wear red suspenders with gold clips over a cool tee with jeans.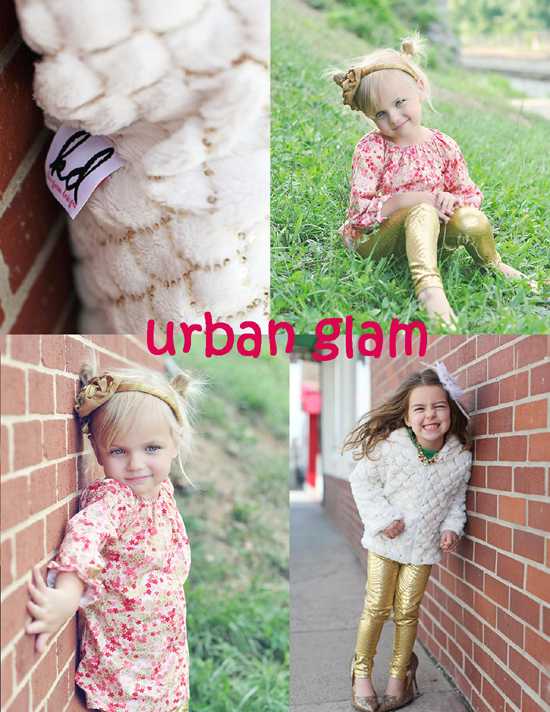 Shown here: kangacoo designs faux fur and sequin coat and poncho, kangacoo designs gold leggings and floral with gold metallic accents peasant top.
Theme Four:
Candy Cane Stripes:  Red and white stripes can be paired with Christmas themed accessories for the holiday season but can also easily be paired with heart accessories for Valentine's Day.  Budget conscious moms like me can appreciate that!  Red and white is easy for the whole family to sport but be careful of reds, there are hundreds of different shades and you don't want to clash in a family picture.  Keeping the guys in black and white with red ties will help offset the ladies in red and white.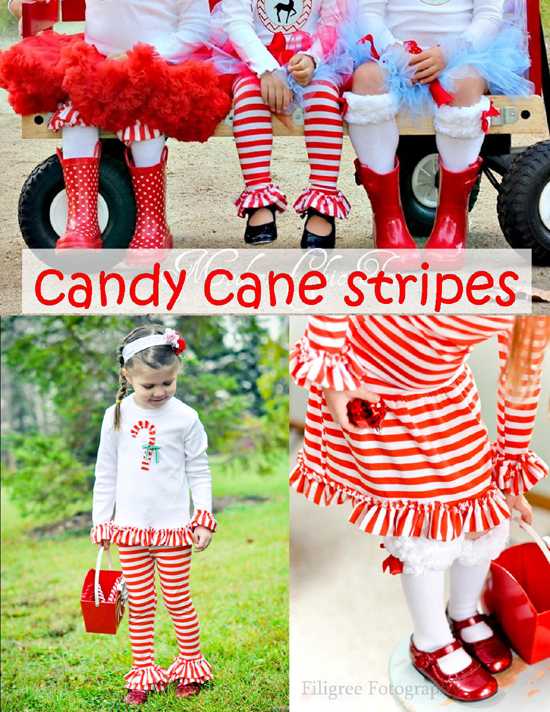 Shown Here:  kangacoo designs Peppermint Princess Knee Socks, Peppermint Princess Leggings, Dear Santa Socks, Candy Cane Bliss Legging and Tee set, Peppermint Princess Dress and Dear Santa Knee Socks
Accessorizing is key to styling and here are a few of my season must haves!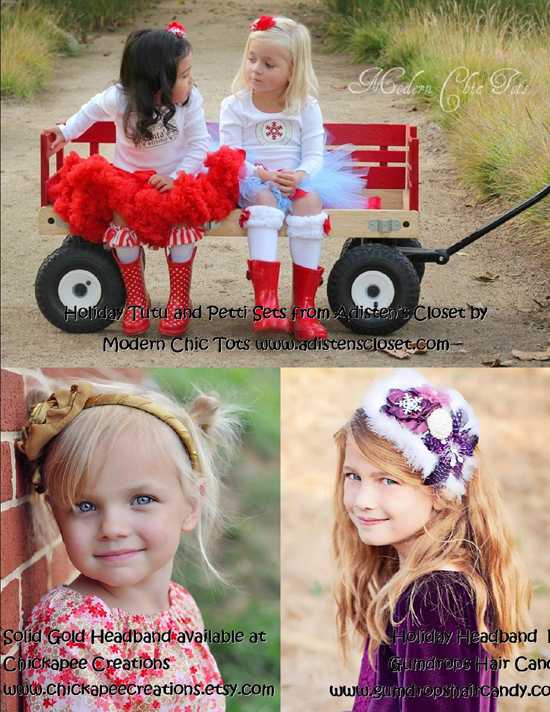 Before I go I have to thank Nicole Benitez Photography, Petite Puffins Photography, Filligree Fotography, Lu Nocks Photography, and Anne Pearson Photography for all the beautiful images you see in this post.  But now I will leave you with some amateur photos of my little sweetie enjoying the holiday season this year in kangacoo clothing.
May your season be merry and beautifully styled!
XO Katie