Hello lovelies! Abby from Flair Designery here and I am so thrilled to be a contributor for the holidays at A Blissful Nest!!! So…I have to be honest, Halloween is my second favorite holiday (next to Christmas). When that first scent of fall hits the air, I am immediately taken back to being a kid. I loved planning my costume, creating my costume and then finally after all of the wait, dressing up. Now that I am older, I channel all of this creativity into decorating and planning the holiday festivities.
Our annual Halloween shindig moves between homes. Each year, I like to introduce my friends and family to a food or drink that is unexpected but the ideal compliment to the season. This year I decided that a fun cocktail was the way to go. As I do enjoy my Moscato, I have been known to partake in a cocktail or two and I wanted the drink to be devilish yet delicious. Both sweet and sultry, the Witches Kiss cocktail is just that!
I decided that I also wanted to sass up the bar. I found the perfect size glass at Target and then designed and had made my favorite halloween words out of black vinyl. I adhered one to each glass and they immediately went from ehh to EEEEKKKKKK! And imagine my excitement when I found skull-shaped ice cube trays and bone-shaped cocktail picks. Seriously…I think I may have let out a mini-shriek of excitement when I found them in the store.
Whether you are staying in this upcoming Halloween or enjoying it with friends, treat yourself to this ghastly good libation!
Ingredients:
1 1/2 oz Gin (a good gin goes a long way)
3/4 oz Crème de Mûre (can be hard to find in stores, but can easily be found online)
3/4 oz Freshly Squeezed Lemon Juice
1/2 oz Simple Syrup (can add more to make sweeter)
Blackberries and/or Lemon Wedge for Garnish
Directions:
Fill cup halfway with ice and few choice blackberries
Add the gin, lemon juice, and simple syrup and stir well
Slowly pour in the Crème de Mûre
Garnish with blackberries and/or lemon wedge
Want to Shop the Goods…
Glasses … Skull Ice Cube Trays … Bone Cocktail Picks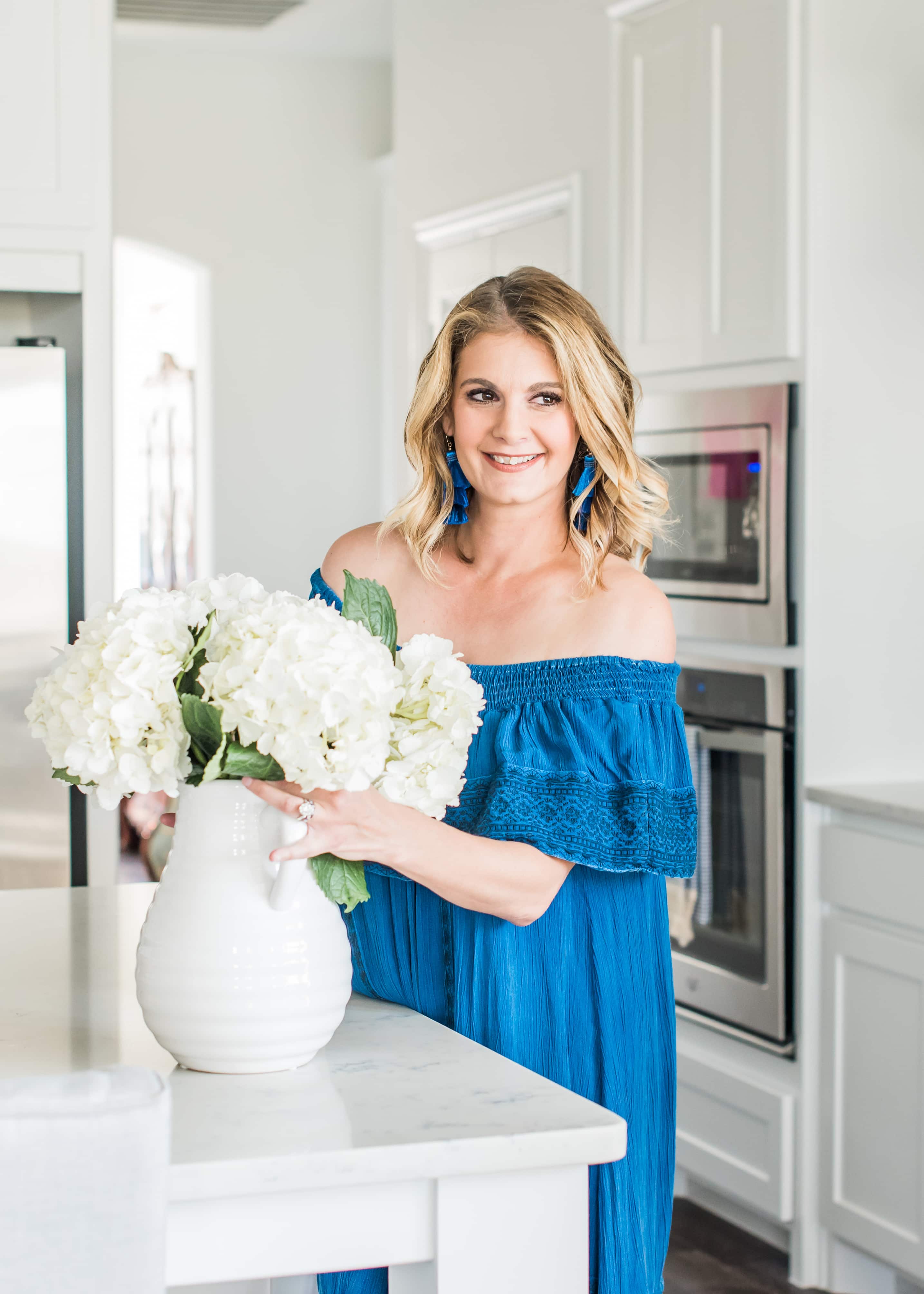 Rebekah Dempsey is the Creative Director, Stylist and Editor of A Blissful Nest. A site about everything for the home from stylish entertaining to fresh interiors. She has been in the interior design field for 15 years and loves to share tips, tricks and how to live a stylish and blissful life.