Today I wanted to share some of my personal Halloween decor in our home and in particular our Halloween mantel. I love that our new house has this great fireplace and it is the focal point of our family room.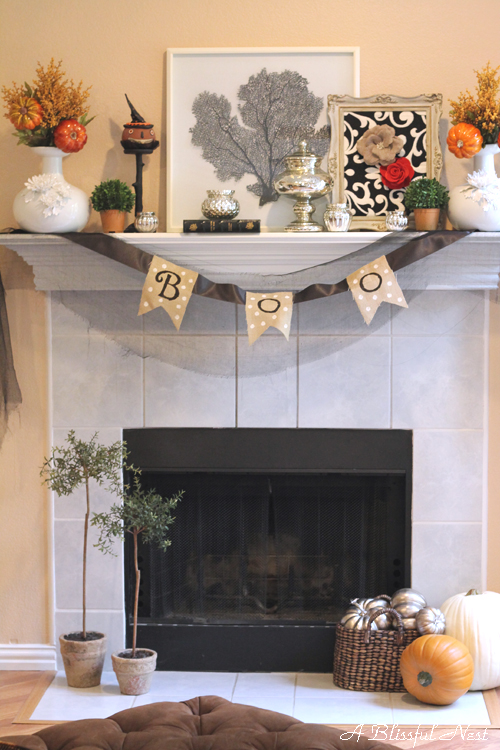 I think it is fun each year to pull out the things you have had put away for a year and create something new. Most of the time I use what I already own and maybe at the end of the season I will hit up the sales at the craft stores for the following year. This year I definitely got crafty and made my own Boo burlap banner. Draped across the mantel with a black cheesecloth and I think it gave it a little something special this year.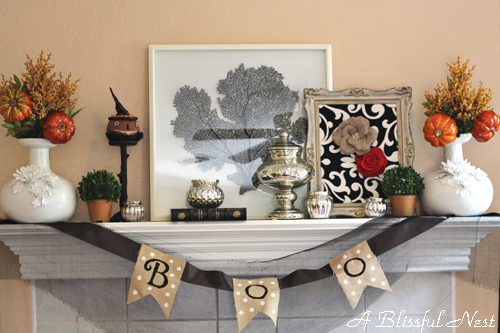 I always have these great vases on either side (do you remember them from our Christmas Wish party last year??). I simply jazzed them up with some foliage and some pumpkins.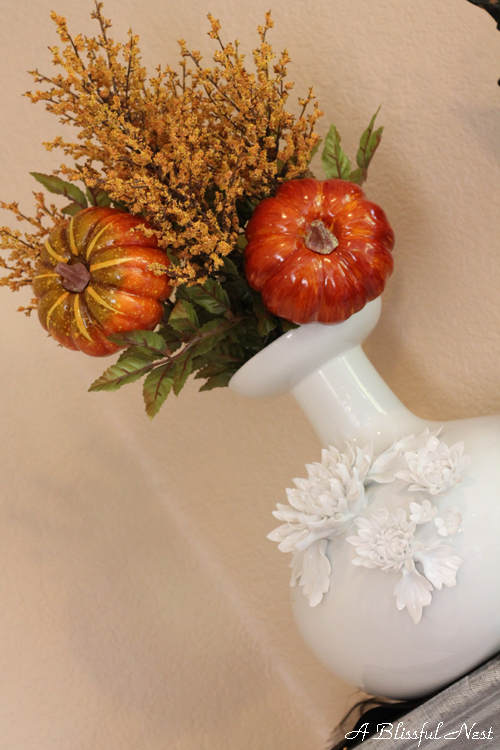 I had this old frame sitting around with no back. I have been thinking I am going to paint it but for now I used a old scrap of fabric and some foam core and created a new back. Pinned in some flowers from Hobby Lobby and I have a new piece of art.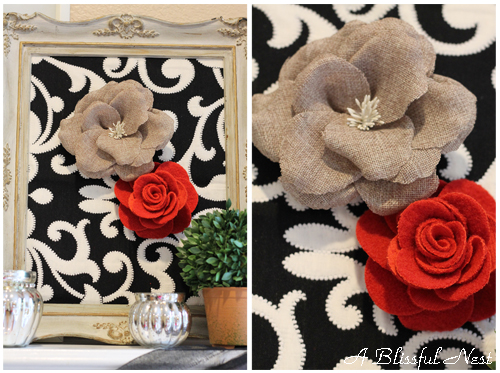 You know how I feel about Mercury Glass! I have a little collection going now and I love clustering the pieces together.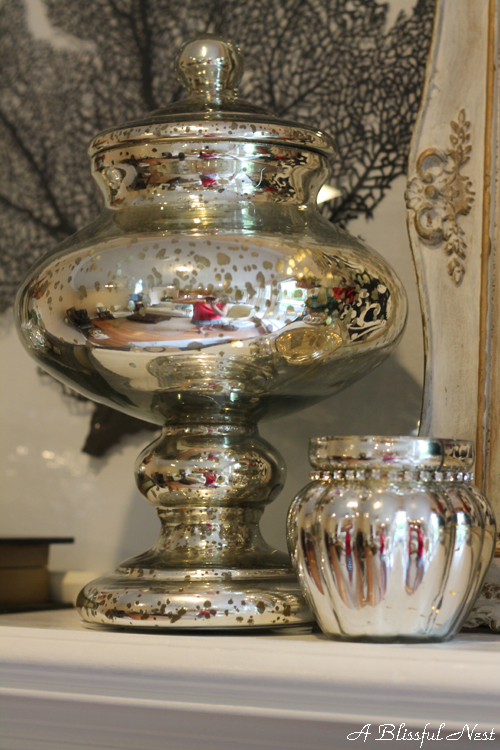 Layered with other elements breaks up the monotony of them all.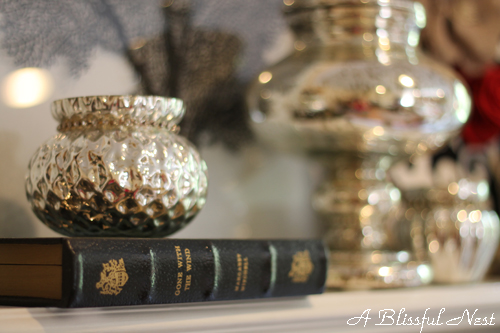 Some of them are candles and I love their pretty glow at night.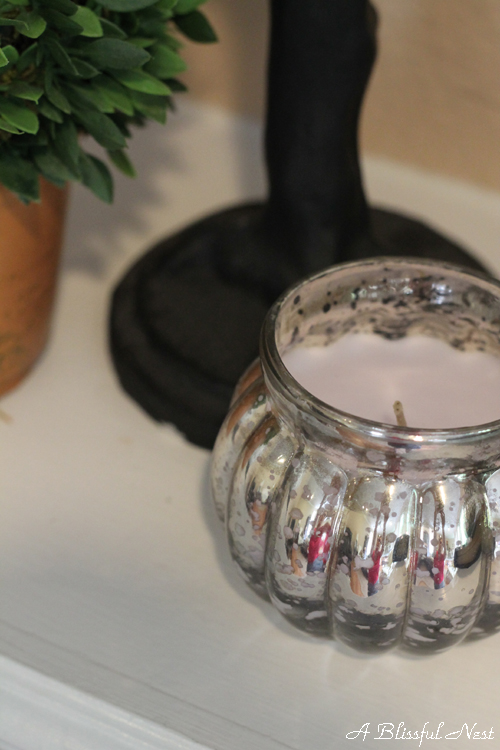 I sneak peeked this little guy on Instagram. He is too cute huh? A long ago purchase from Homegoods.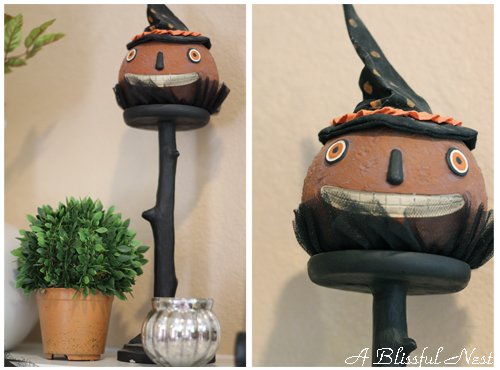 I always have greenery around somewhere (though most of the time it is not real!) These cute little boxwoods are throughout my house.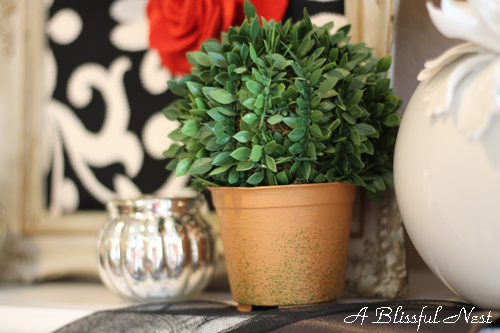 Lastly, at the bottom of my fireplace I have a cluster of pumpkins – silver, orange and white popping out of a basket. Maybe next year I will paint these . . .and on the other side these topiaries I have had forever.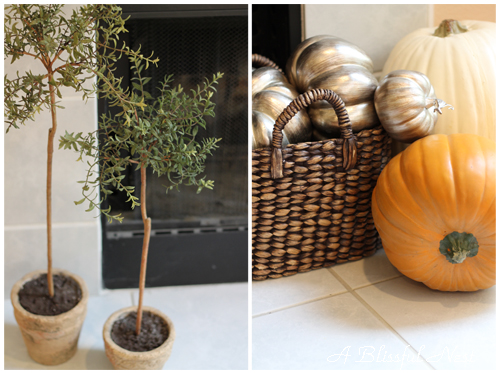 So there you have it. Our little nook in the family room. Next up – our front door! and maybe a seasonal cocktail recipe. What do you think?