Who loves Hello Kitty??! Me!! Recently I teamed up with Kristin of The Hunted Interior for her daughter Chloe's 3rd birthday. I love Kristin's modern style and she has a flair for the unexpected that I just adore. I first designed this Hello Kitty invitation and then played up the black and white accents with the bubble gum pink for the rest of the decorations. I love how Kristin added in gold and the chartreuse table the desserts were on was just a fabulous twist.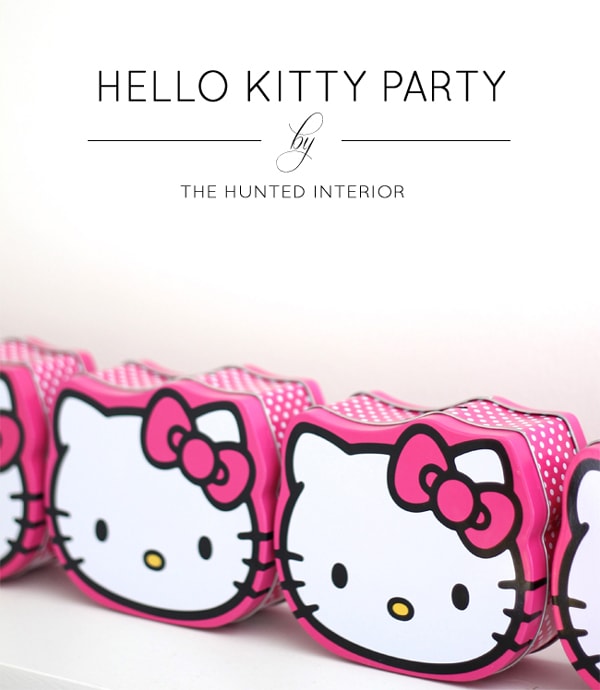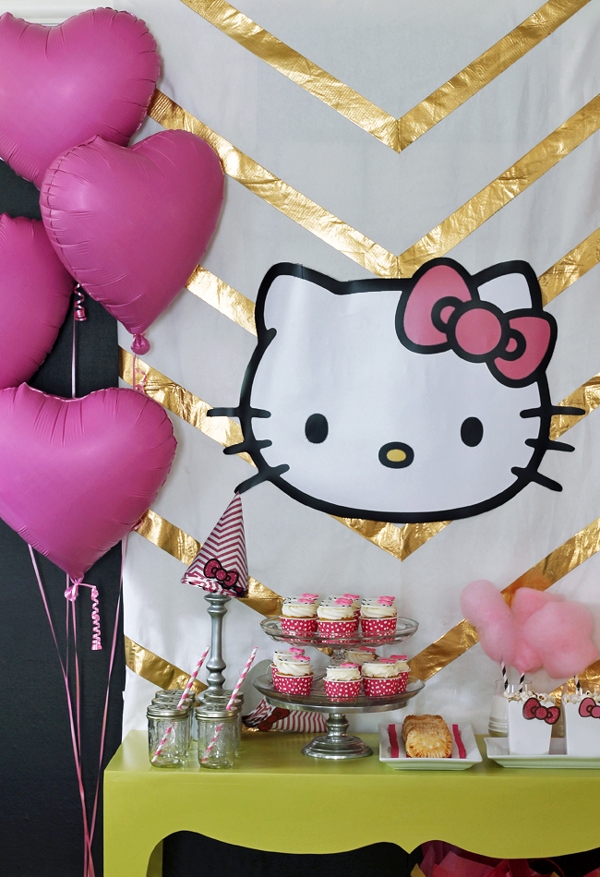 We love how Kristin used gold duck tape to create this eye popping backdrop for her dessert table. 
Cupcakes adorned with pink gumballs and chocolate chips are too cute with little striped straws cut down to size.
These Hello Kitty pies are just too cute and easy to make. Check out Kristin's tips on recreating these yummy desserts HERE.
Cute heart shaped balloons and confetti balloons are becoming a very popular party trend.
Kristin's simple DIY from a cardboard lemonade stand from Michaels into this sweete shop with a big bow is just too cute!
 Pop over to Kristin's blog to get more details from this party and to see all her fabulous posts on her gorgeous home! Get your own party started with our invitations and party printable decorations.