The other week I came home with this . . .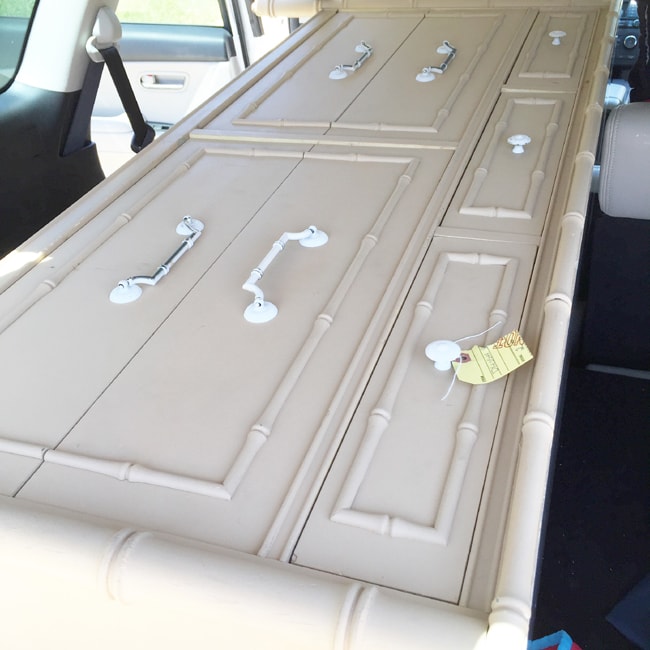 A Thomasville Henry Link dress for less than $100 at the Salvation Army. I think I about died. I paid and got it in my car as quick as I could before they realized they made a mistake. These guys sell for about $600 and up. When my poor husband got home and I told him there was a little something in the back of the car I needed help getting out, I think he did not know what I had in store for him but it was big. This dresser is HEAVY. Though not in the color I was originally wanting a dresser in, it is beginning to wear on me and I think it might be okay with the nightstands in our master bedroom.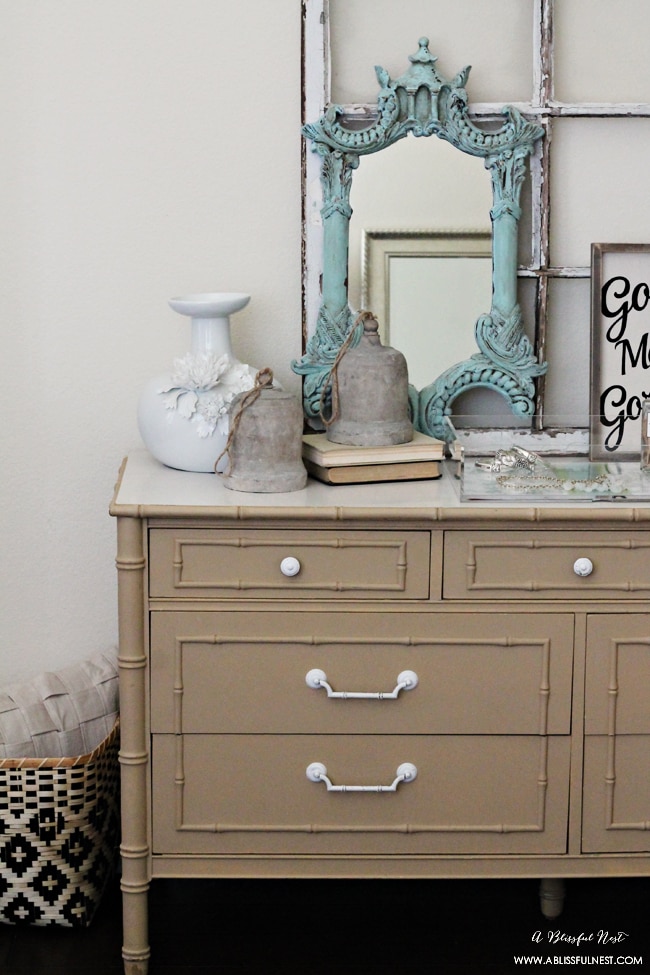 I created lots of layers through accessories and I am loving how it is turning out.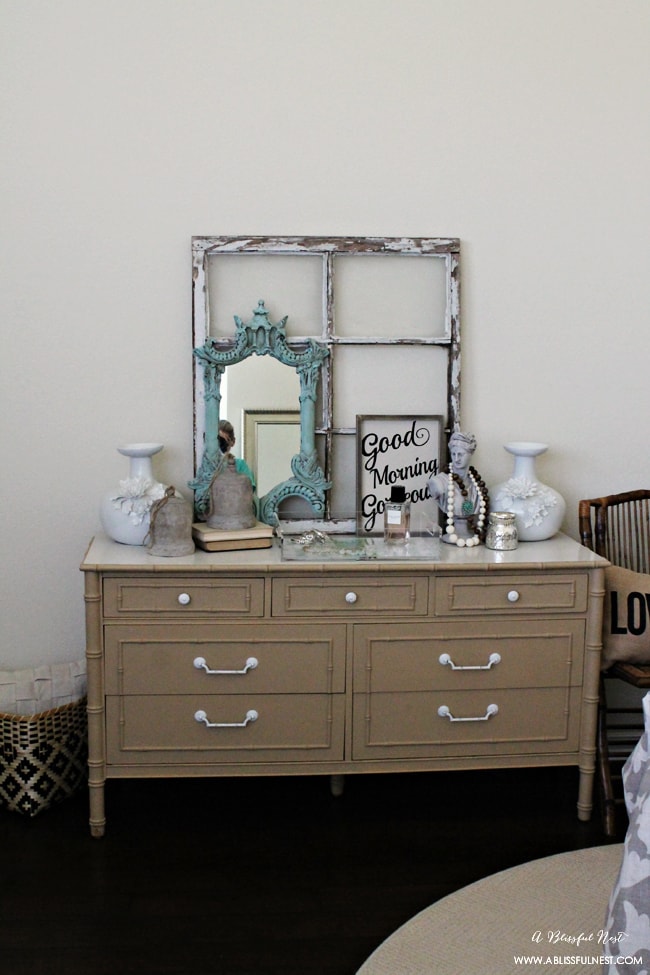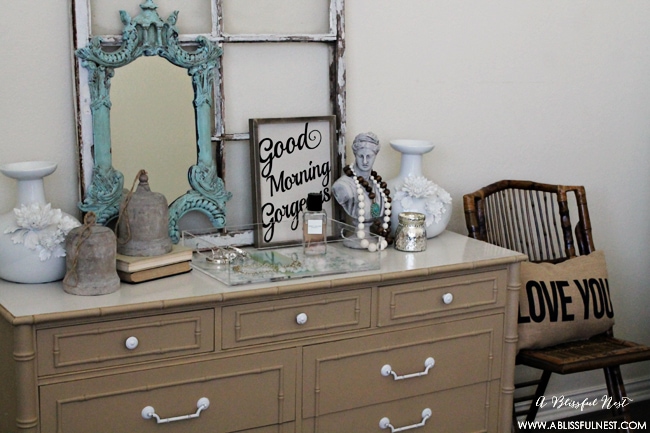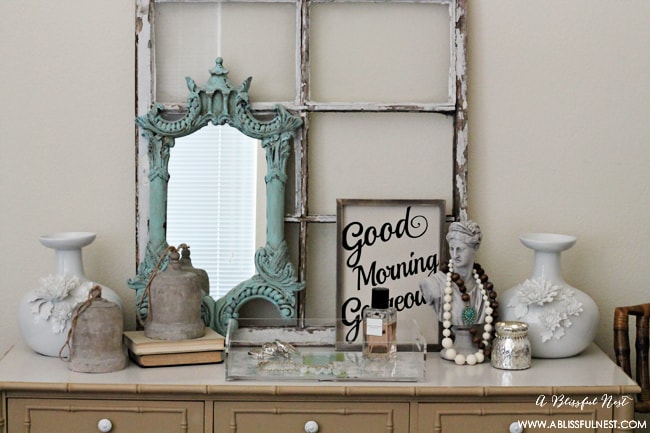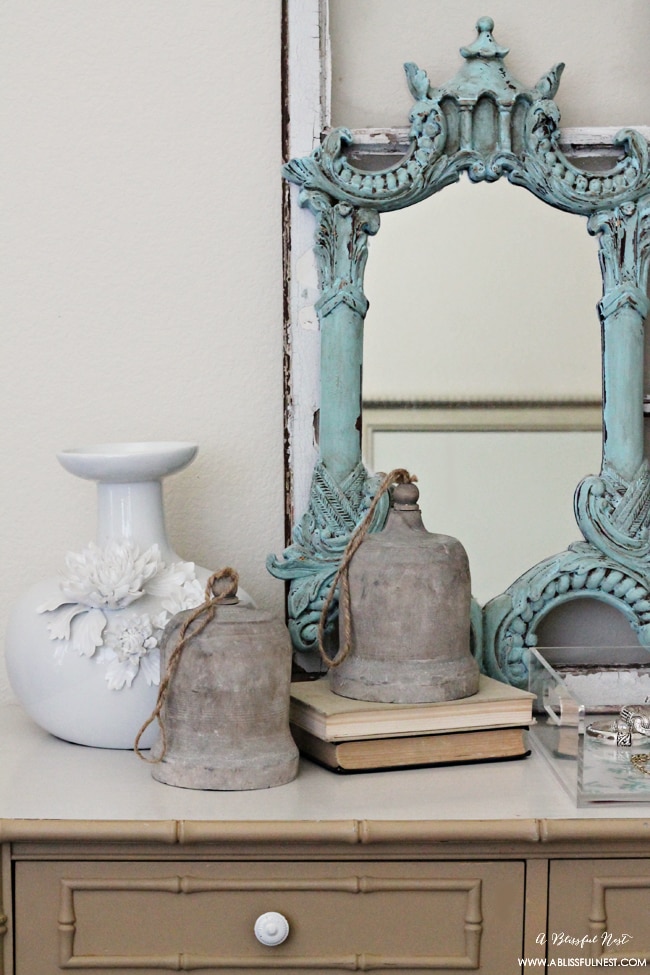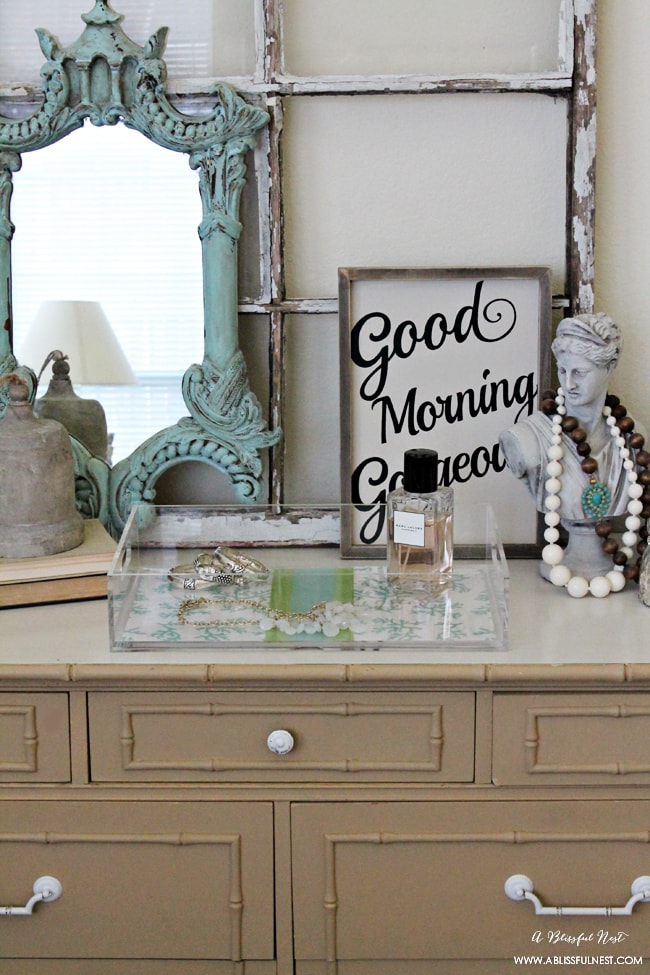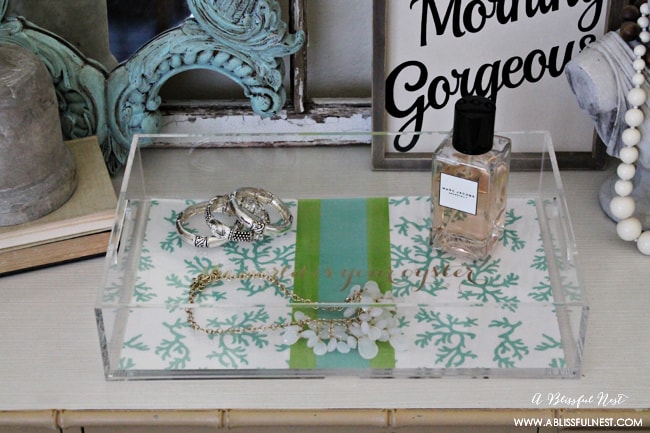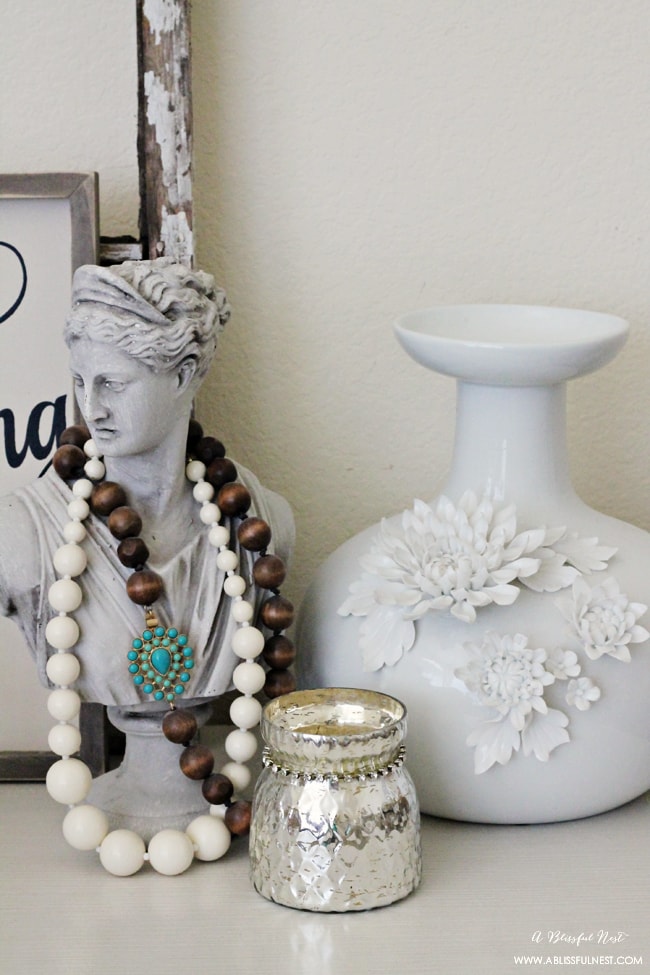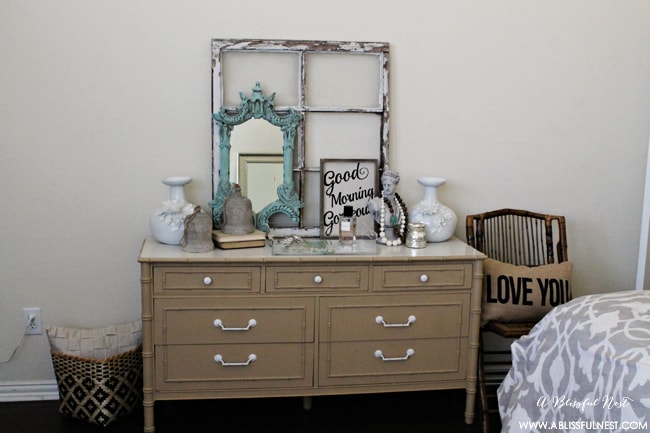 What do you think? Will you be hitting the links soon too?
Sources:
Henry Link Dresser: Thomasville found at Salvation Army
Old Window/Chinoiserie Mirror/Bamboo Folding Chair: Flea Market
White Vases: Beacon Hill in PDC (Los Angeles)
Antique Bells: Antique Mall
Good Morning Gorgeous Print: Hobby Lobby
Lucite Tray: A Blissful Nest
Female Bust: Ross Dress For Less
Candle Holder: Homegoods
Love Pillow/Basket: Tuesday Morning
Basket Weave Pillow: Michaels