Holiday Gift Guide 2020: Gifts for Her
One of the things you guys request the most this time of year are great gift ideas for women. Whether it be your significant other, sister, friend, aunt, you name it – women can be difficult to shop for! I rounded up some of my very favorite gift ideas both old and new for every woman on your holiday shopping list. There's something here no matter what she likes and for every budget as well! Just scroll down to see the best holiday gift ideas for her this year.
This post contains some affiliate links for your convenience. Click here to read my full disclosure policy.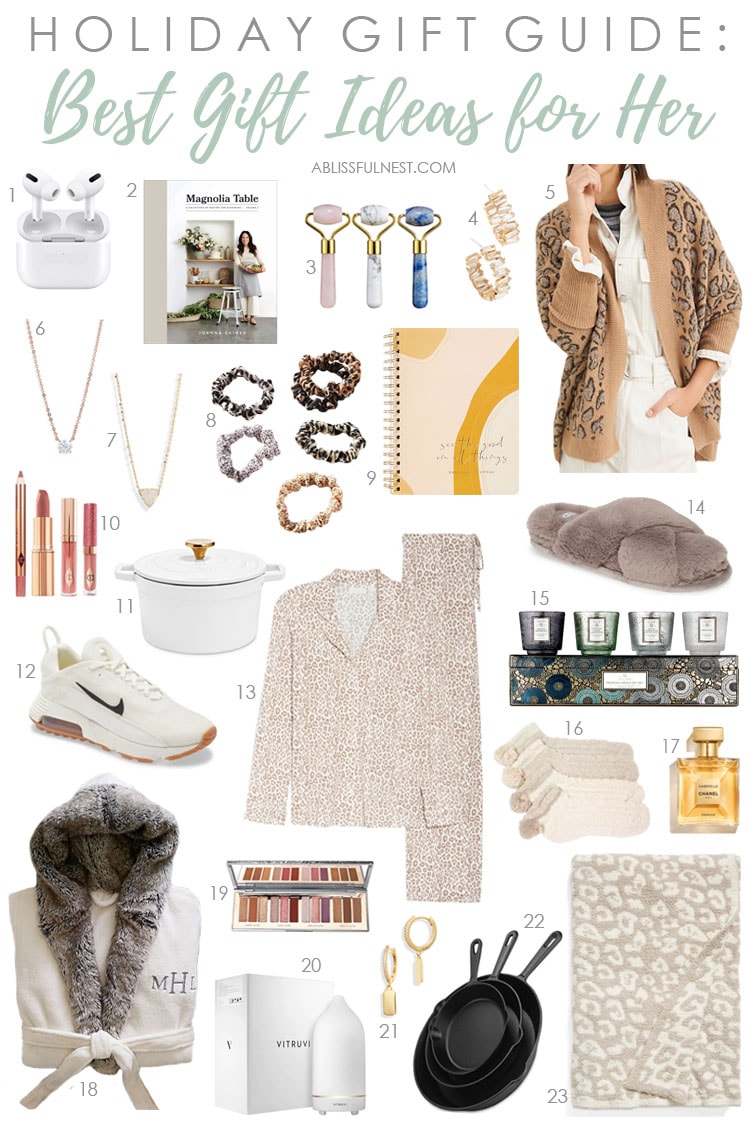 1 | 2 | 3 | 4 | 5 | 6 | 7 | 8 | 9 | 10 | 11 | 12 | 13 | 14 | 15 | 16 | 17 | 18 | 19 | 20 | 21 | 22 | 23
Holiday Gift Guide 2020: Gifts for Her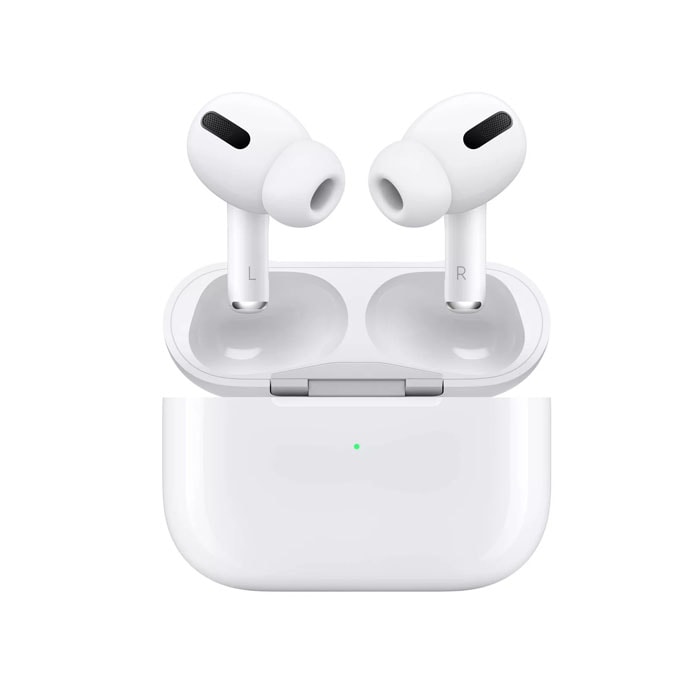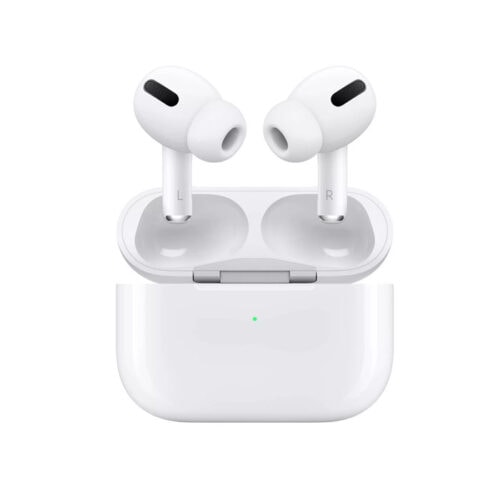 1. Apple AirPods: another year that these are one of the hottest gifts to give! They're one of those things that you may not think you really need, but once you get them and begin using them you wonder how you ever went without them. They are so convenient and easy to use every single day, for every single thing!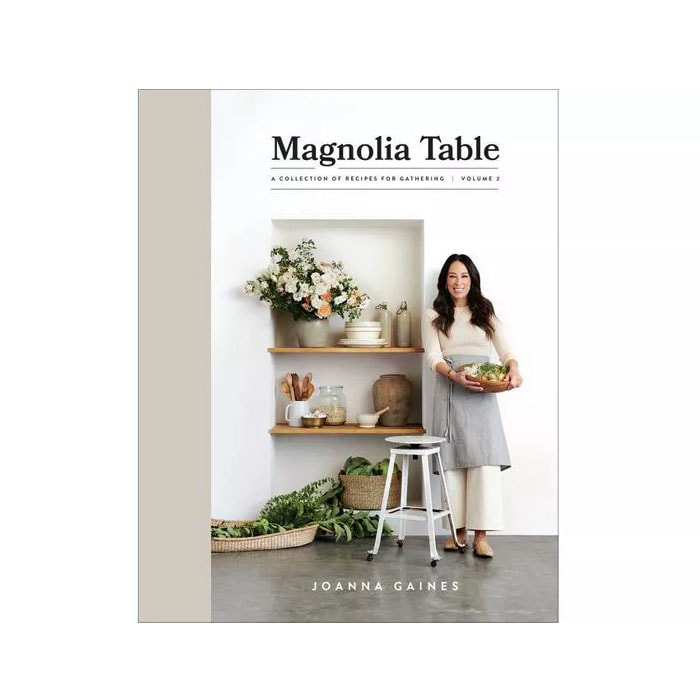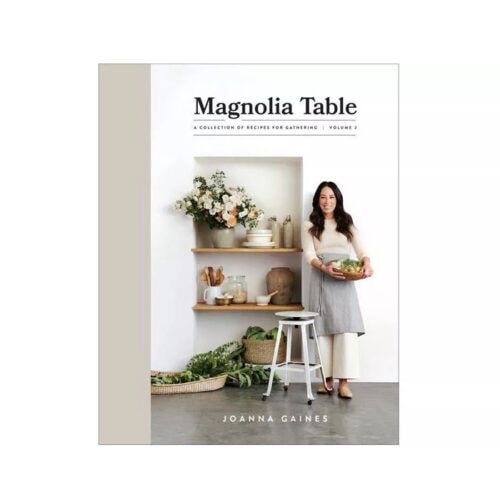 2. 'Magnolia Table': this book is filled with Joanna Gaines' best recipes for entertaining and they are all SO good! I'll definitely be gifting this book and probably will be buying one for myself too LOL!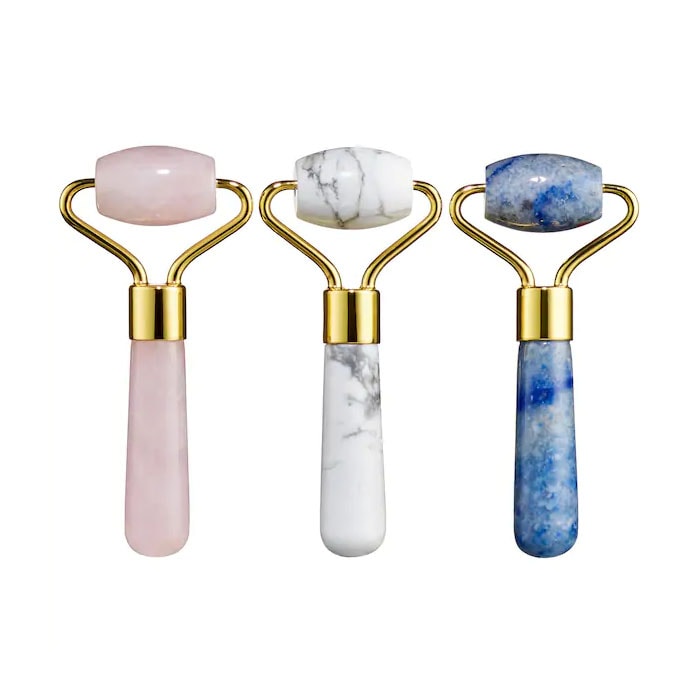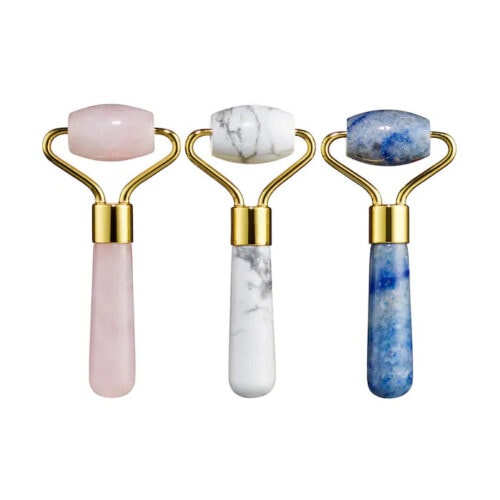 3. Mini Facial Roller Set: I love this gift idea! You get this set of three mini facial rollers for just $25 and they are incredible – the perfect self care gift. They are all made of natural stones and leave your face feeling refreshed!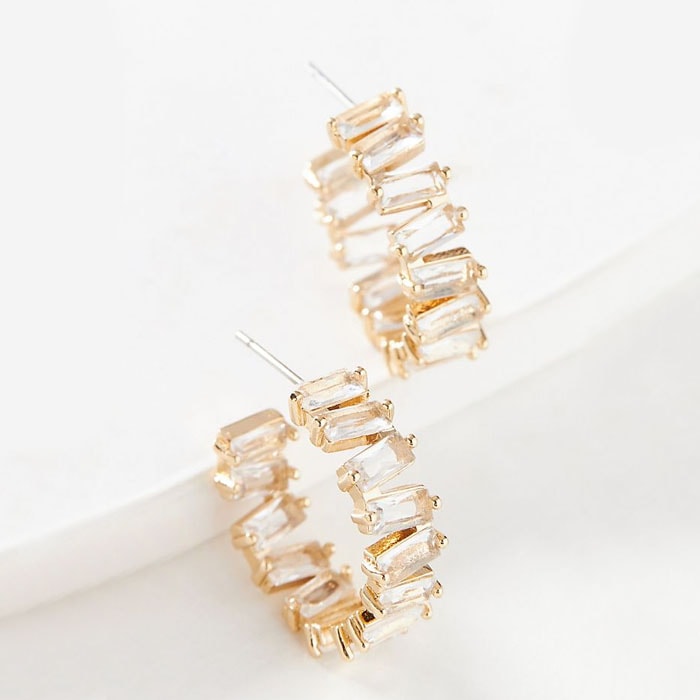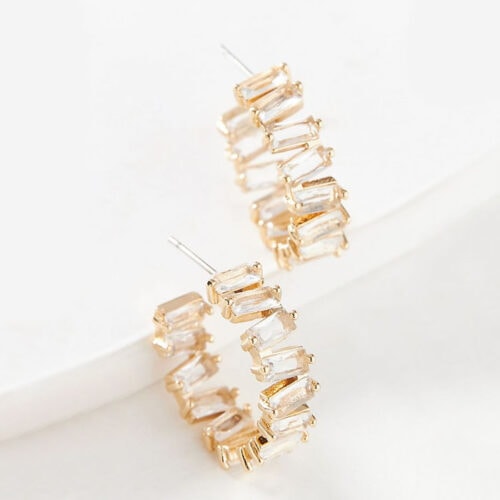 4. Stone Hoop Earrings: these might be one of the most beautiful pairs of earrings ever! They look super expensive but are under $50 and they shine so bright. They're the perfect size and are also VERY lightweight so you won't even feel them while wearing them. Gift these to any woman, she will love them!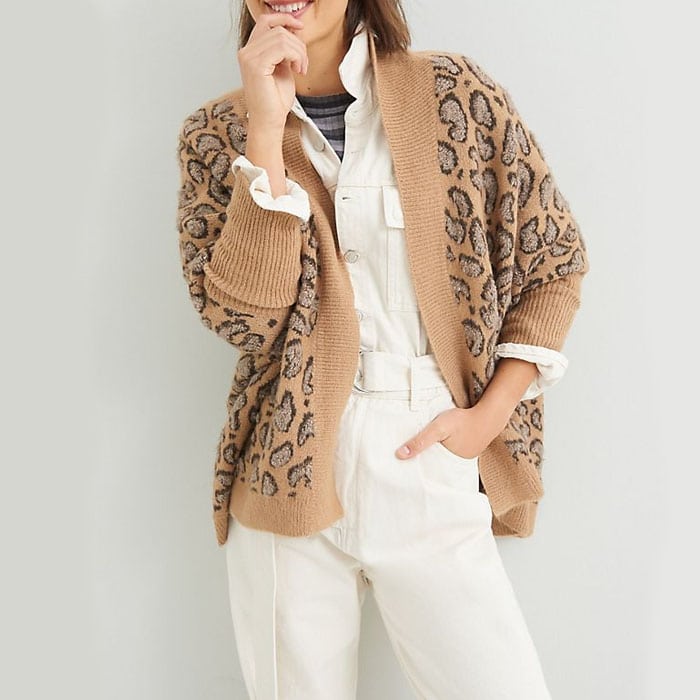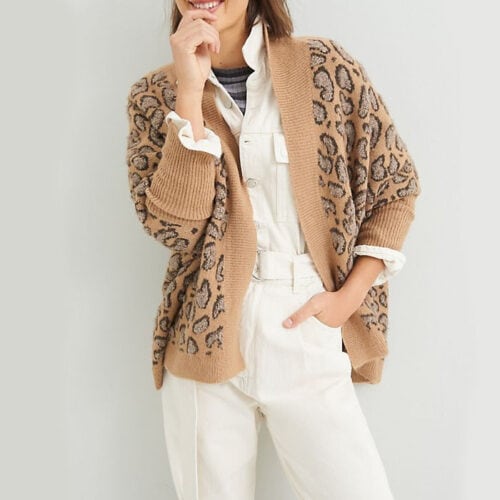 5. Leopard Printed Knit Kimono: this leopard print is one of my favorites I've seen. It's sooo cute and soft!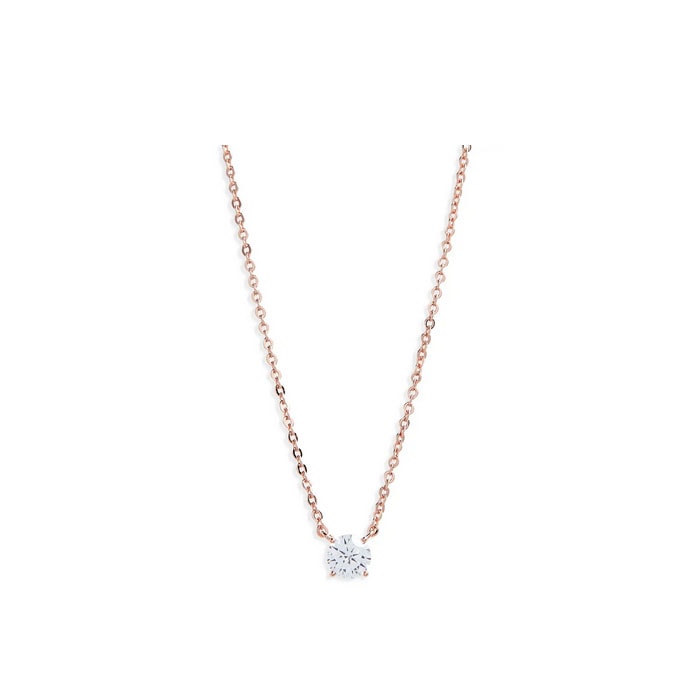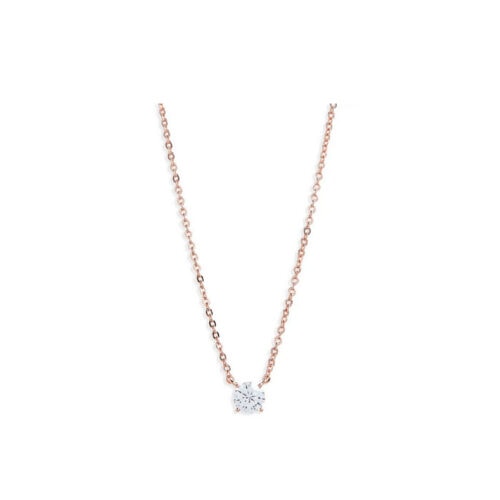 6. Pendant Necklace: this necklace comes in gold, rose gold and silver and looks incredibly real. It's so sparkly and the perfect, dainty necklace to wear every day. Somehow, it's under $30 and the BEST gift for every woman on your shopping list! It's such a stunning piece that she will love.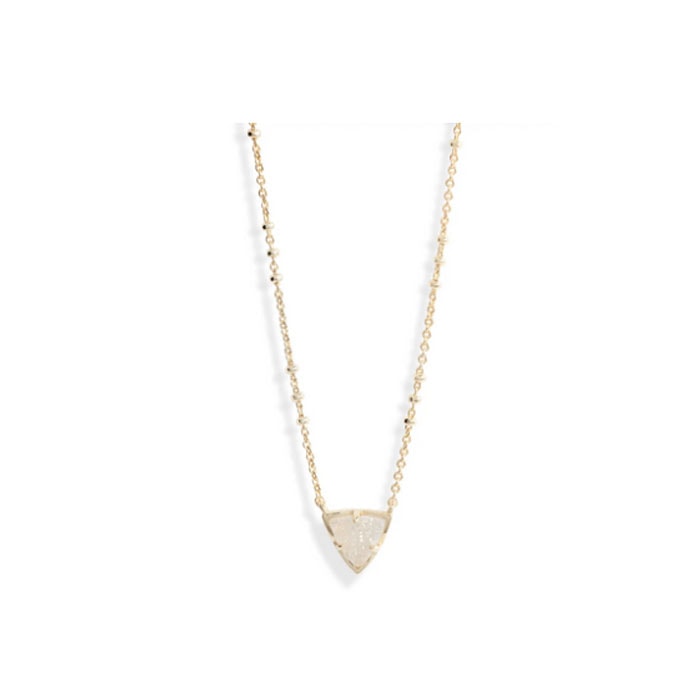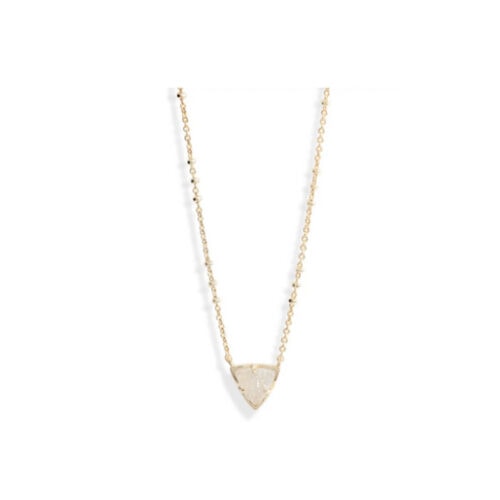 7. Druzy Pendant Necklace: this is another really pretty necklace and it's simplistic enough that you could wear it every day, but shimmery enough to wear dressed up as well. You could even layer with it! It's another affordable necklace that makes such a good gift.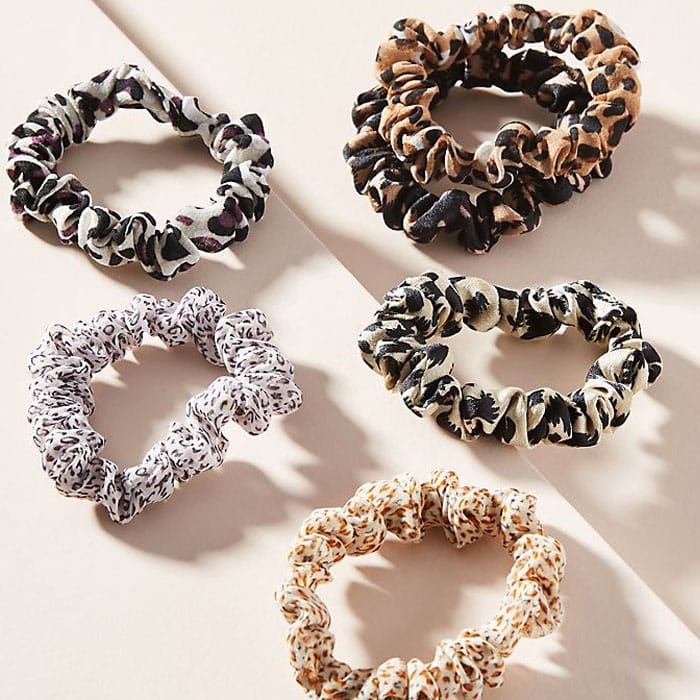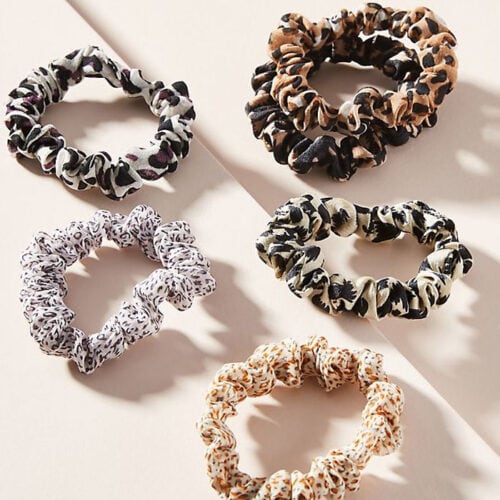 8. Satin Ponytail Holder Set: you will not believe how inexpensive these are! They're the funnest leopard print and are great for wearing your hair up without getting any ponytail crease in your hair. They're such a great gift!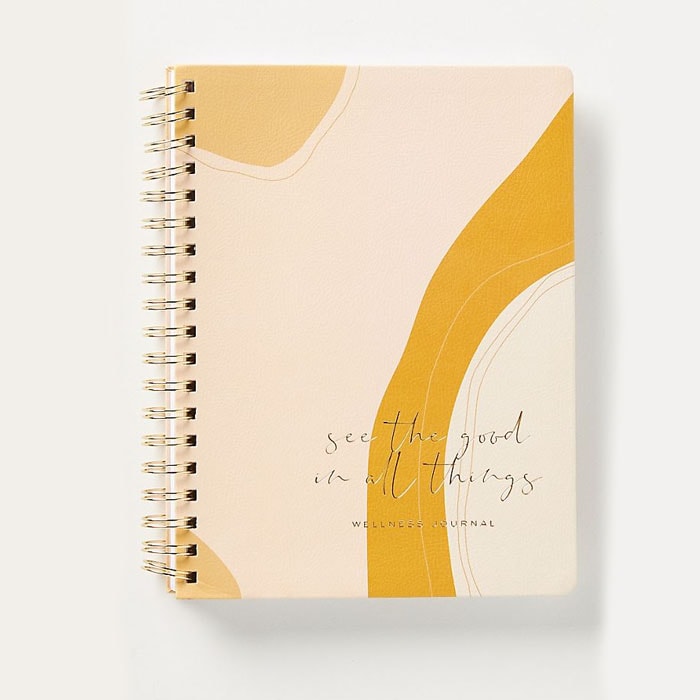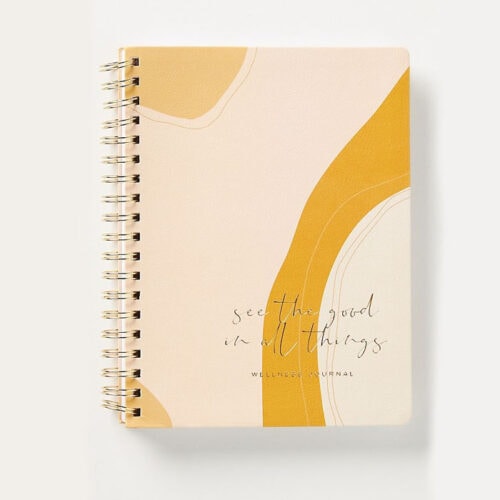 9. Wellness Journal: after a year like this, I think we could ALL use one of these. It has sections to keep track of water intake, exercise, to jot notes down and even has little quotes on each page. I love this gift idea for anyone!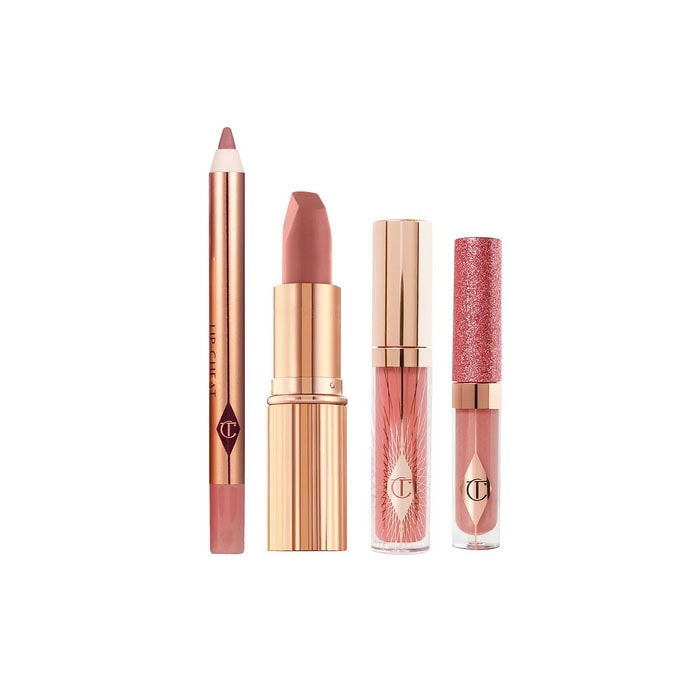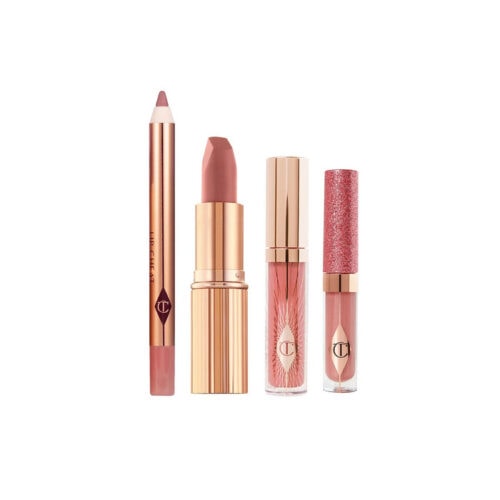 10. Charlotte Tilbury 'Pillow Talk' Lip Set: the 'Pillow Talk' lipstick shade has been one of the most popular out there for well over a year now. It's such a pretty dusy rose shade that isn't too light or dark and looks gorgeous on everyone! This gift set is under $50 and it comes with the 'Pillow Talk' lipstick, lip liner, lip gloss and collagen lip gloss as well. They all pair together so beautifully, on their own or even mixed with other shades as well.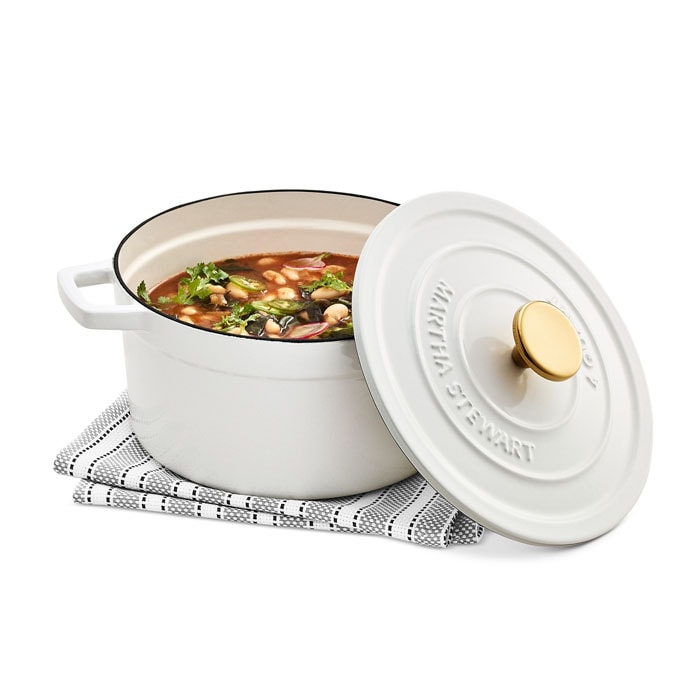 11. Enameled Cast Iron Dutch Oven: this dutch oven is on major sale, has incredible reviews and it's just a bonus that it's super pretty too! It's the perfect gift for the cook on your list – everyone needs one of these in their kitchen.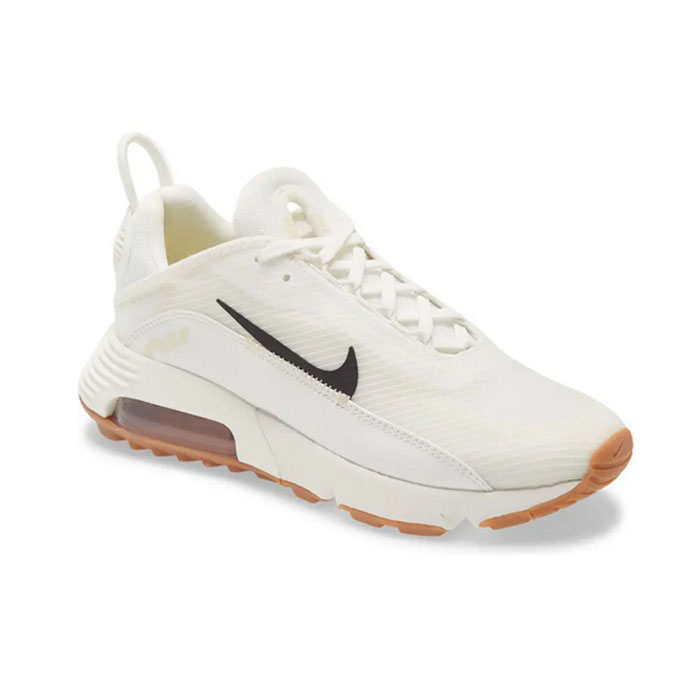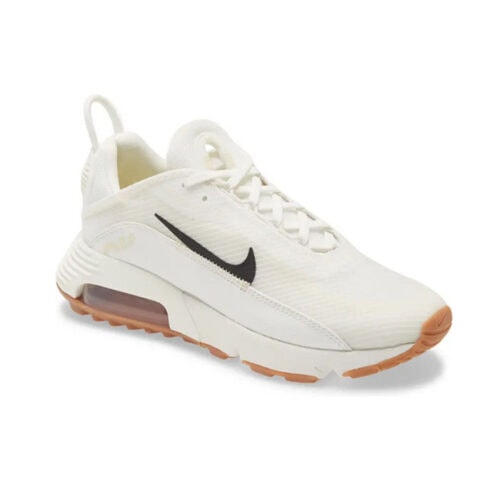 12. Nike Air Max Sneakers: I love how neutral these are and that they're great for workouts and also just for daily wear – running erands, etc! They're simple and cute and any woman would love to receive these as a gift this season.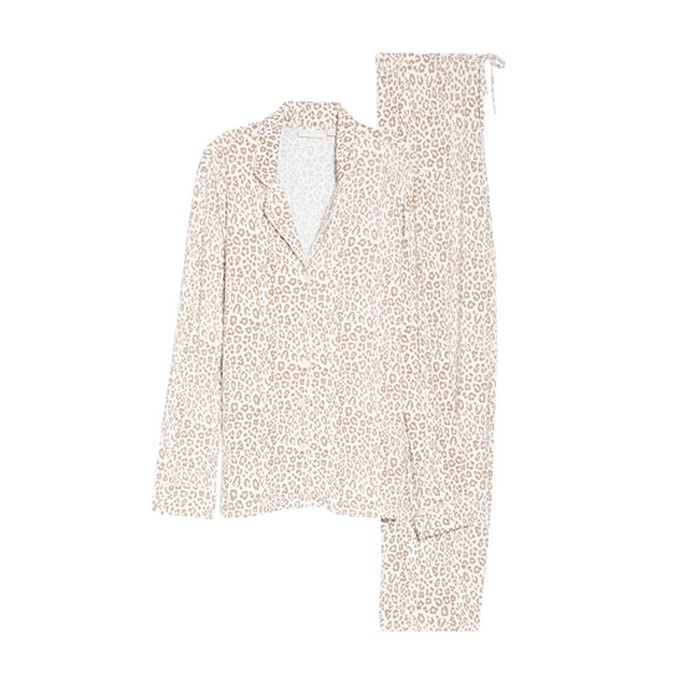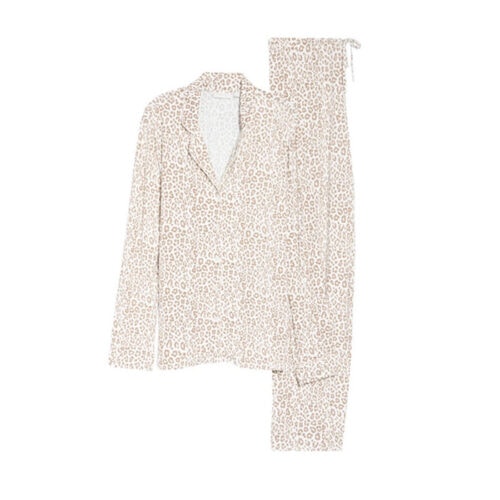 13. Leopard Printed Pajama Set: everyone loves pajamas and can always use a new set! This one looks so cozy and I love the colors of the leopard print. They're so fun!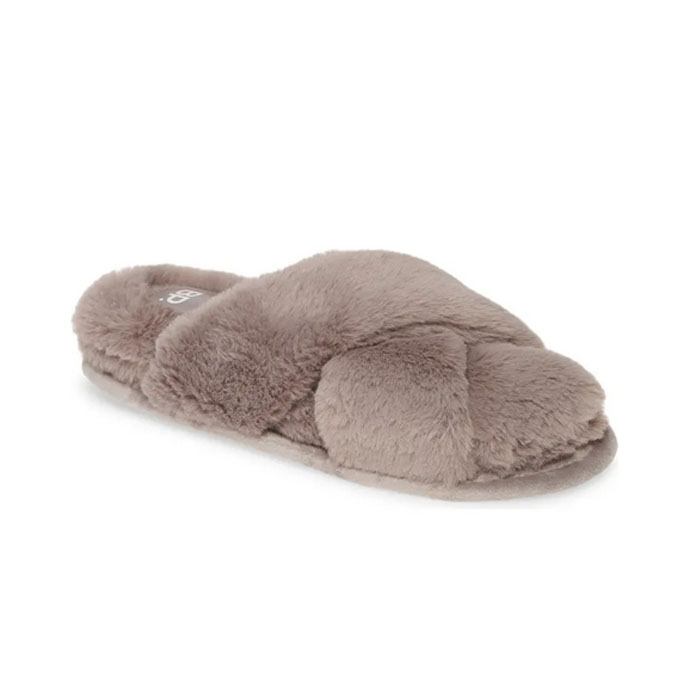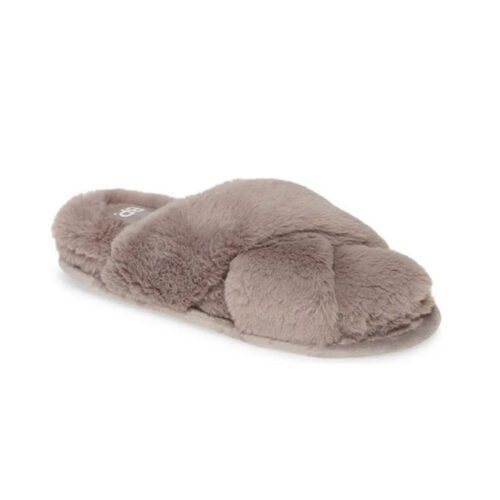 14. Sandal Slippers: these slippers come in so many colors! They're so cozy and soft and a great gift to give. Your sister, mom, best friend – you name it, she'll love them!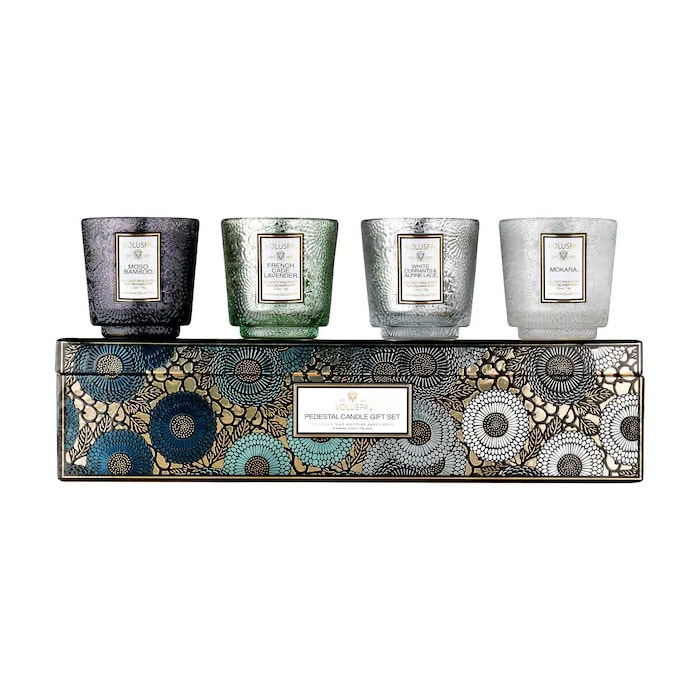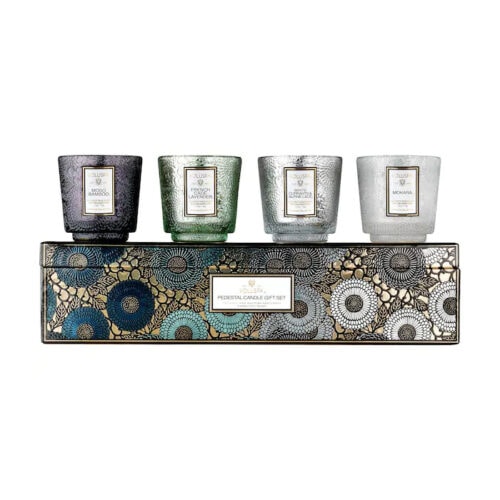 15. Voluspa Candle Set: for $50, you can get this set of 4 Voluspa candles – each and every one of which is SO beautiful. Not only is the packaging stunning making them a beautiful piece of home decor, the scents are absolutely incredible as well! This set is one of my favorite ideas to gift this season – especially for the woman who has everything, an in-law or a friend.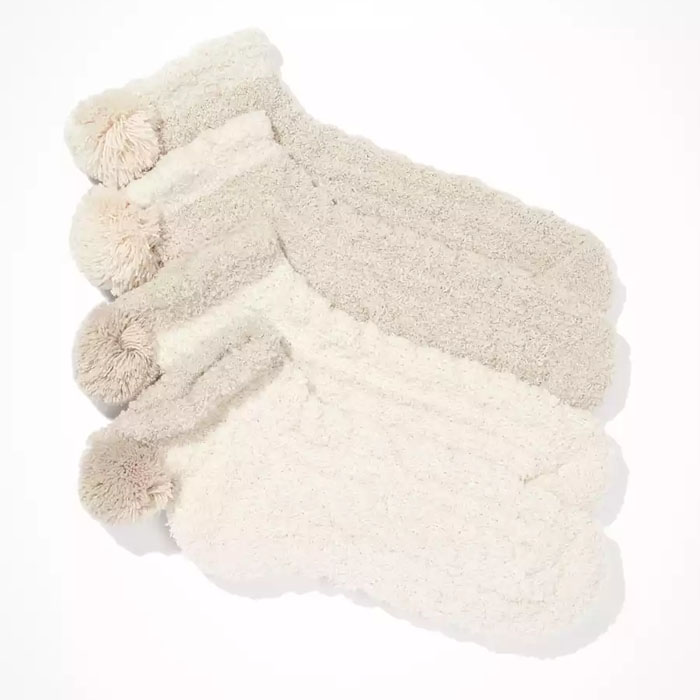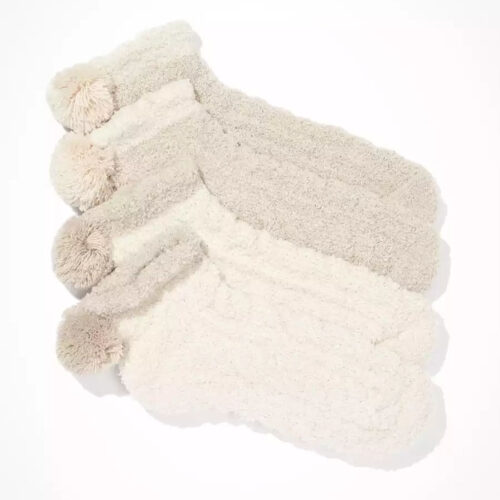 16. Cable Pom Pom Socks: don't these look sooo buttery soft?! They are so cute too! They come in this 2-pack and would be a perfect stocking stuffer or even a part of a gift with a blanket or a cardigan.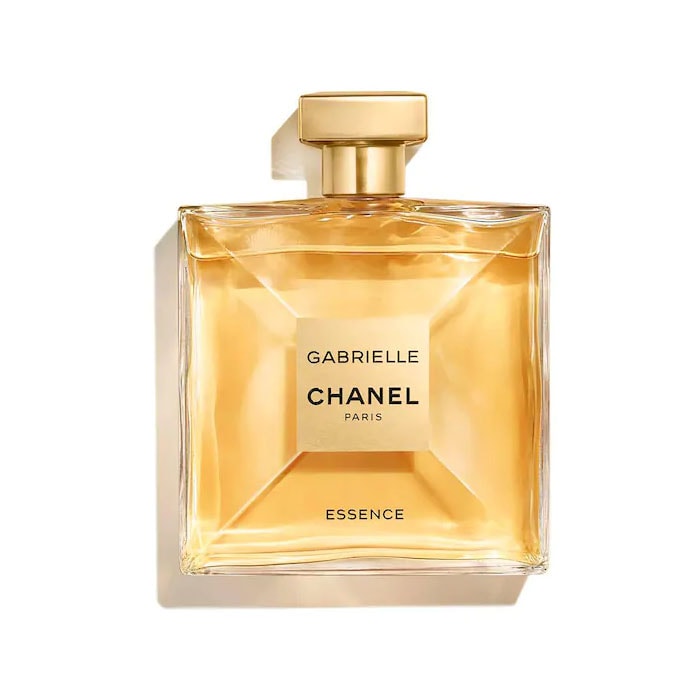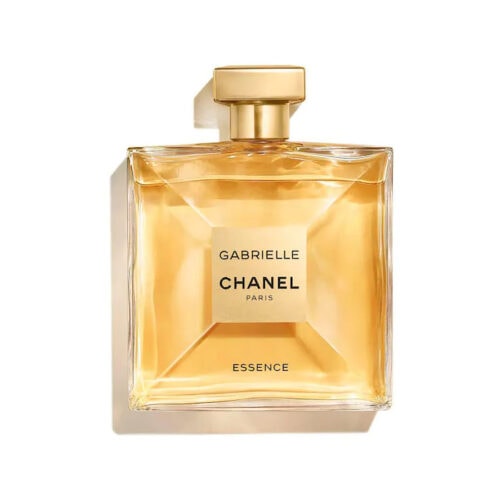 17. Chanel 'Gabrielle' Perfume: this is such a classic scent so it's a perfect gift for every woman!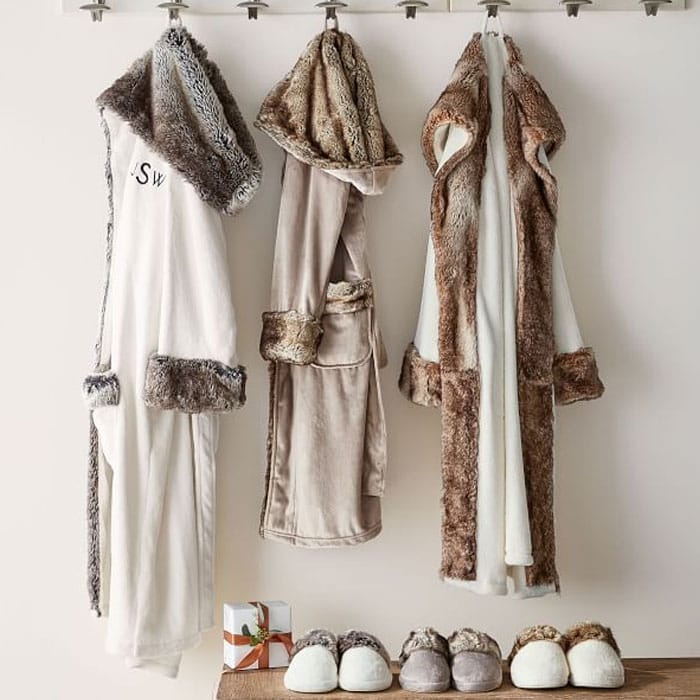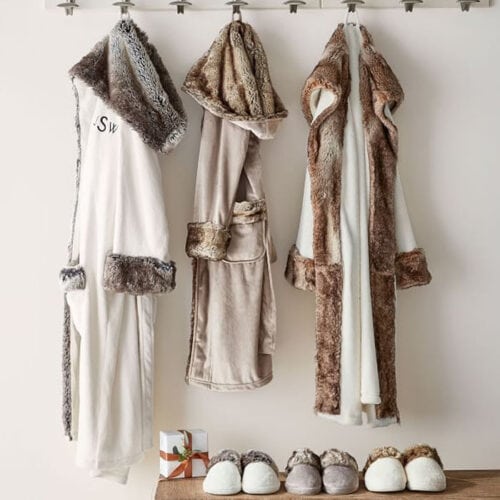 18. Faux Fur Robe: out of every gift year, this is my #1 favorite and top gift to give this holiday season! It is soo cozy and soft and comes in a bunch of different color options.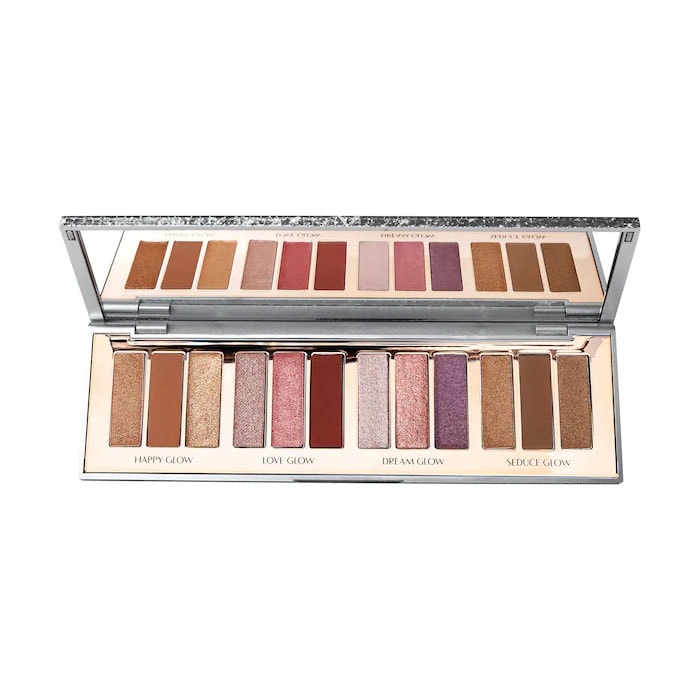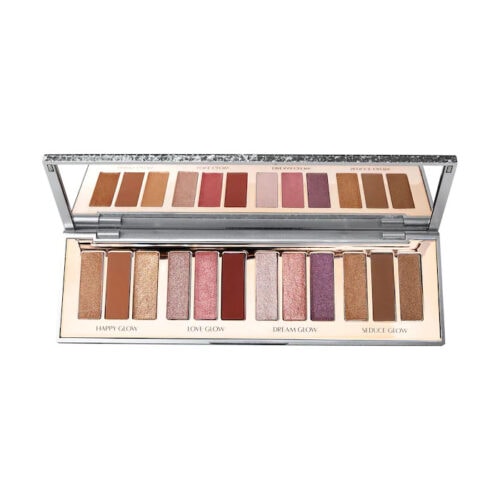 19. Charlotte Tilbury Eye Shadow Palette: aren't the colors in this palette so gorgeous?! I love all of them! The coolest part about this eye shadow palette is that it's filled with shades for four different looks to create. It's a stunner and perfect to gift to the beauty junkie.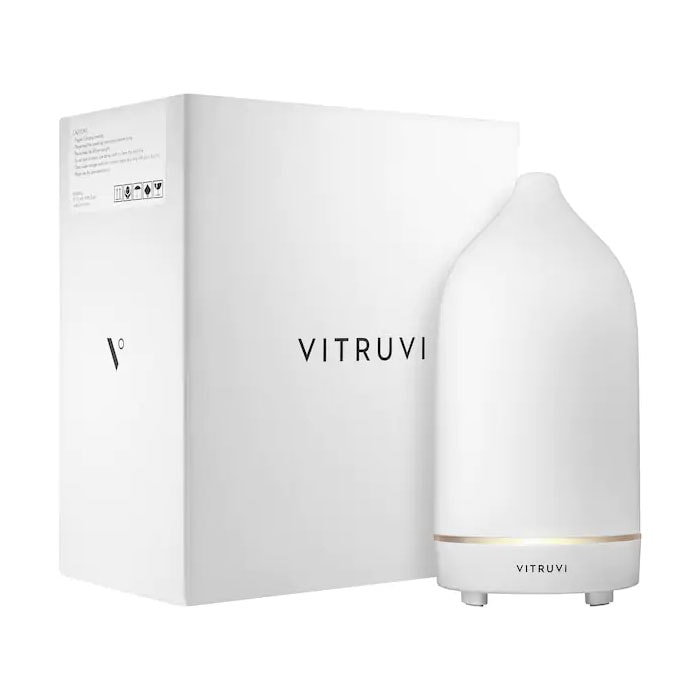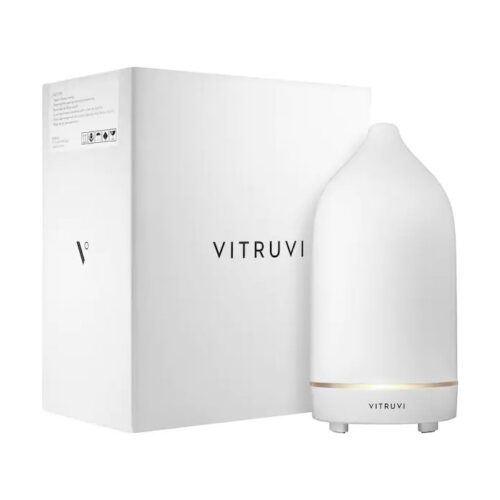 20. Stone Diffuser: the best part about this essential oil diffuser is that it's simplistic and fits right in with your home decor. It also comes in black and pink. Diffusing oils in your home is such a great way to get a custom scent and keep it smelling incredible but fresh at the same time!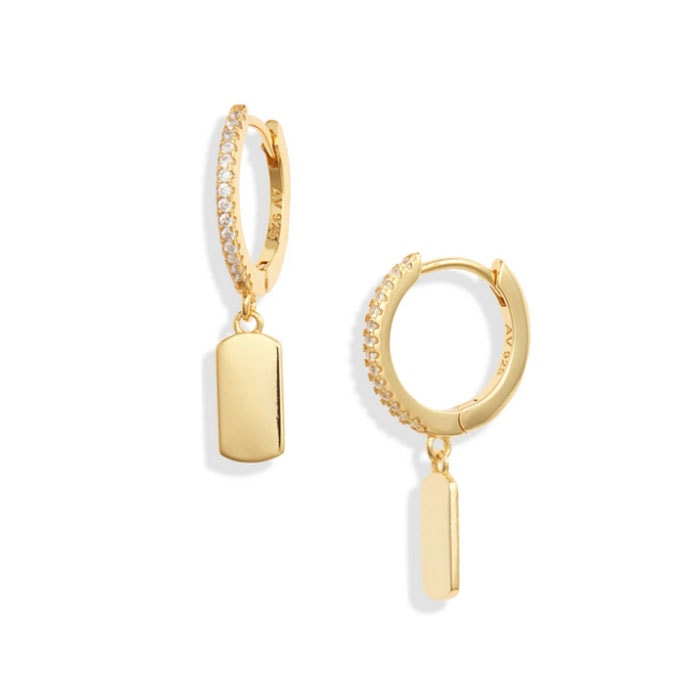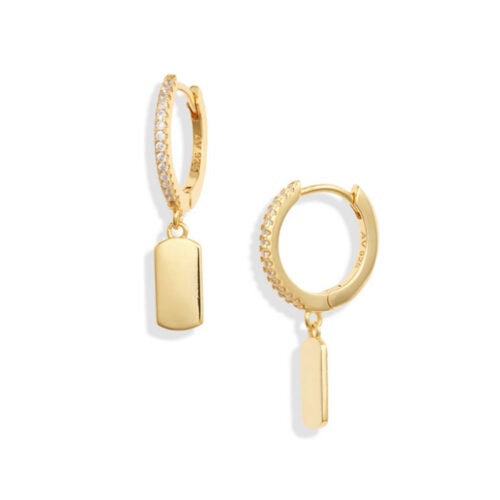 21. Gold Bar Drop Earrings: I looove these earrings. They are so fun, dainty and beautiful and would be great for the girls on your list no matter how old they are.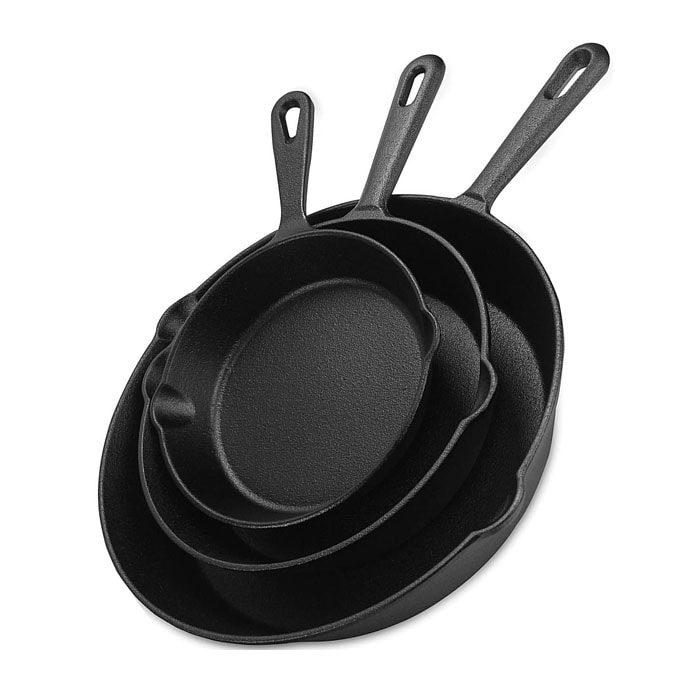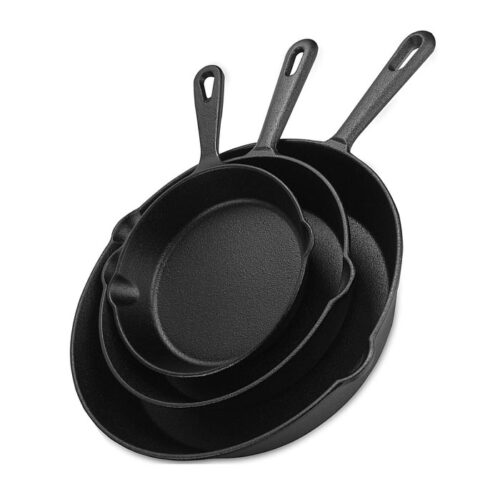 22. 3-Piece Cast Iron Skillet Set: the perfect gift for the baker on your shopping list! These cast iron pans come in a set of three and you will not believe how affordable they are. They also have incredible reviews – this is a set she'll love to receive!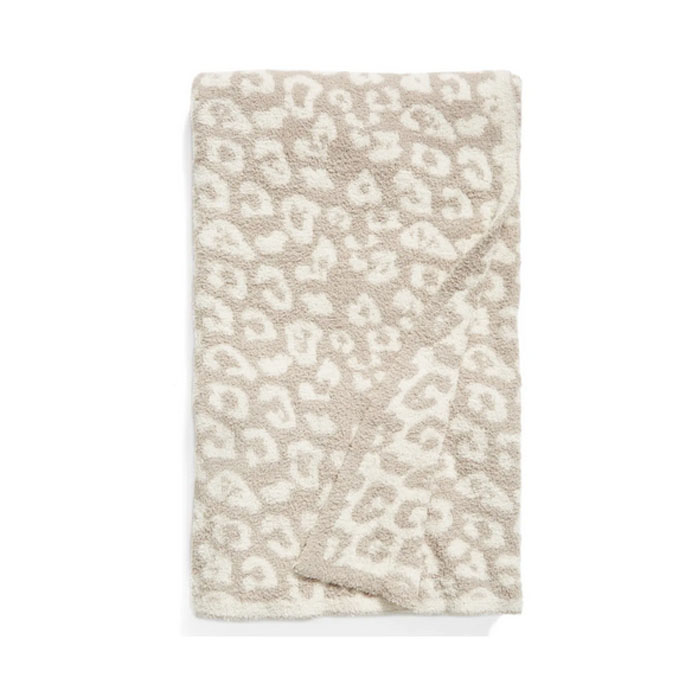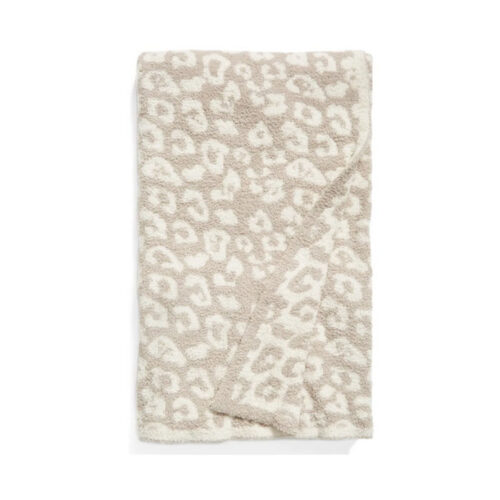 23. Barefoot Dreams Throw Blanket: year after year, this is one of the most popular gift items and it's for good reason you guys – this blanket is SO incredibly soft, I don't think I could even describe it! The hype is always elevated for this leopard printed throw blanket and it is worth every single penny. It's a perfect gift and something she'll love for a long time!
We hope these gift ideas for her help you cross off all of the women on your holiday shopping list this year. Let us know which of these is your favorite gift idea!
Follow along to get more of my tips on home decor, DIY, and lifestyle on the following: