Ever so slowly I am getting our home tour up and the next stop is our breakfast room. We have moved around a lot in the last 2 years and most likely only be in this house 1 more year. So I have to be carefully of what I do to the walls. You can see our breakfast room from at the end of the entry hall.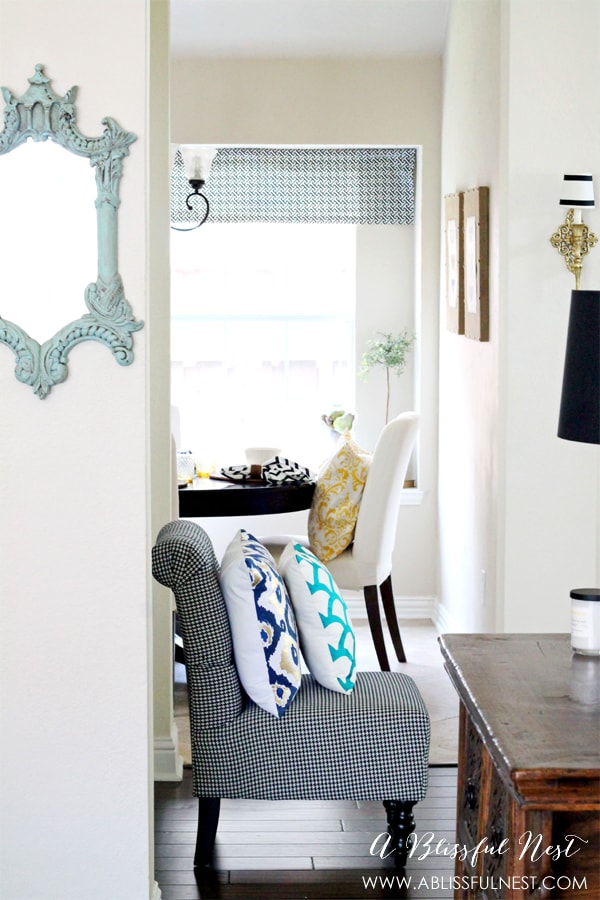 If you follow over on Instagram you saw me making this valance last night. It is a no-sew valence (the best kind in my book if you are making them yourself!). Using some stitchery witchery, I ironed all the seems together and created a pocket at the top for the rod to slide through.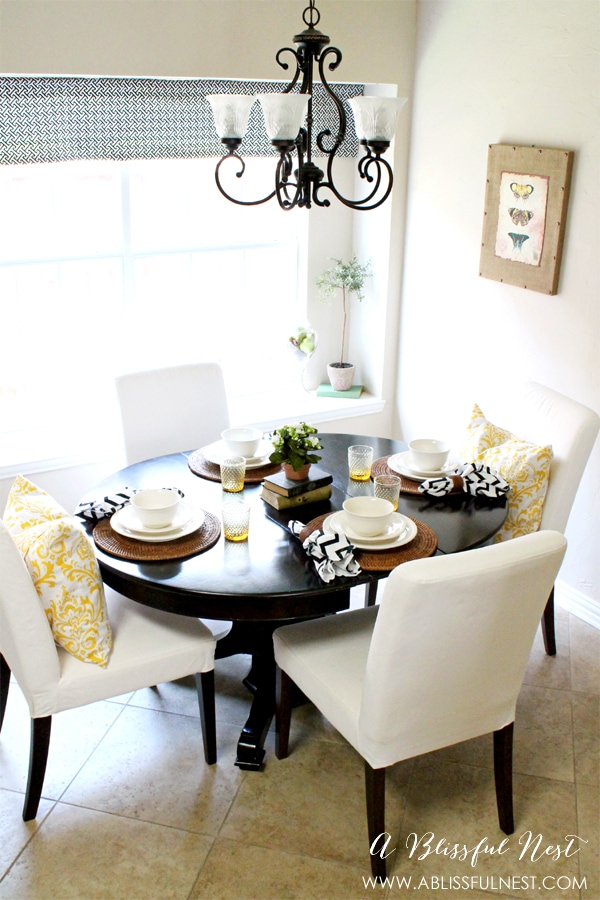 I love these chairs. They are from Ikea and so incredibly comfortable. I also love that I can pop off these slip covers and bleach them. Perfect with my messy munchkin who can't stop touching her chair at dinner time.
Our butterfly burlap pictures are a Homegoods find. I love their nailhead detail.
You all know how much I love mixing my patterns! Leaving it to my accessories helps pop my otherwise neutral palette in this small space. Our black and white napkins are from Target, pillow covers from etsy and our hobnail glasses from Homegoods.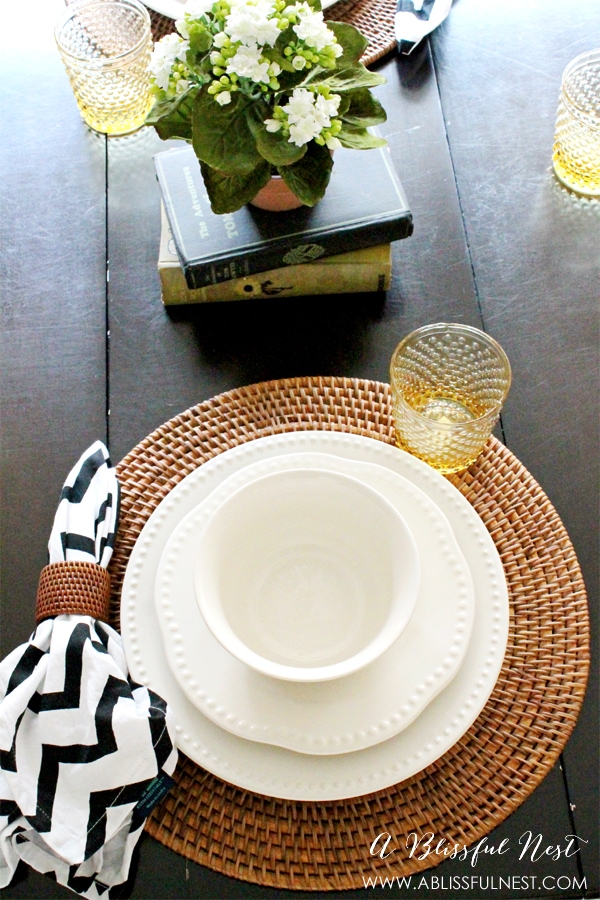 I have had these pottery barn plates for years and actually we got them for our wedding. We use them EVERY day and I love the little bead detail on them.
Of course as any home there is so much more I want to do to this space like a area rug, table runner and maybe paint some vintage numbers on the backs of the chairs.  . .
To see more from our home, you can visit our Home Tour HERE.