Hi friends, it's Yuni from Love Your Abode. I hope you're all having a wonderful start to the new year. I'm still transitioning back into our normal after our kids had a few weeks off of school and saying good-bye to our guests.
For New Year's Day, my sister decided to make s'mores on a stick for our family dinner. We feasted on a traditional Korean New Year's dinner of rice cake soup and homemade dumplings. The s'mores were the perfect American treat to top off our dinner. They were such a hit, I decided to make them again for my husband's birthday last weekend. If you're looking for a fun treat for the Superbowl or Valentine's Day, these are it! I even made a FB live video sharing the simple steps.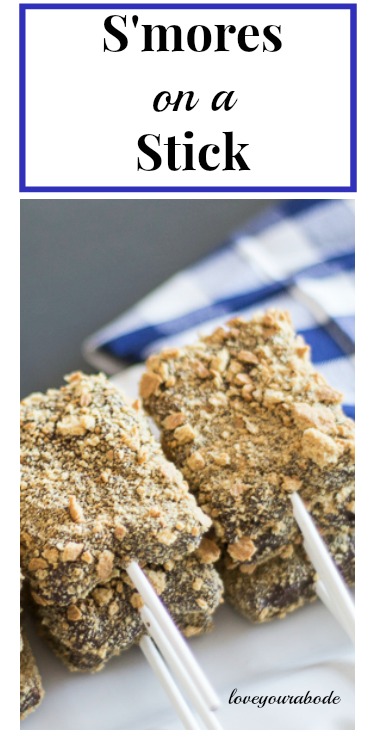 You only need 3 simple ingredients to make these along with some popsicle sticks that you can find at a craft store. The jumbo sized marshmallows from the store were perfect for little hands. If you want to make homemade marshmallows, you can cut them to whatever size you desire. You could even use a cookie cutter for a variety of shapes and sizes.
S'mores on a Stick Recipe:
Ingredients:
jumbo marshmallows (store bought or homemade)
crushed graham crackers
semi-sweet chocolate chips
Directions:
Before you begin, take some parchment paper and line a baking sheet.
Take your marshmallows and place a popsicle stick in each one.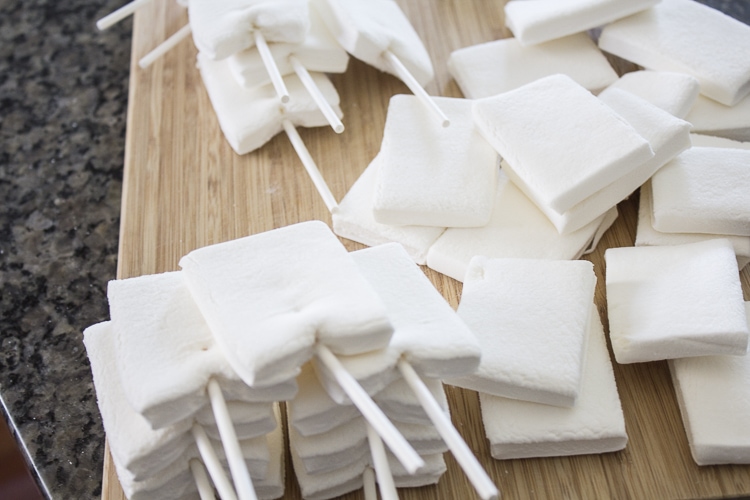 2. Melt your chocolate chips in a bowl in the microwave. I usually start off with 2 cups and heat for 1 minute at a time. Stir with a fork and add another 30 minutes if they haven't melted completely. Depending on your microwave, you may need to heat it for a shorter or longer period of time.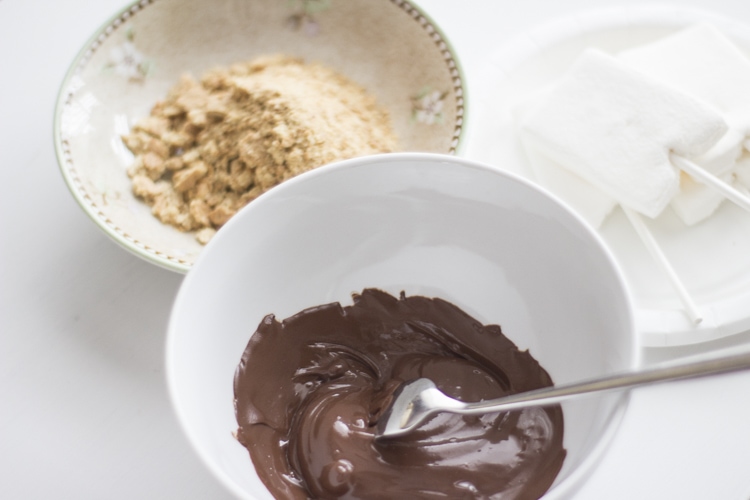 3. Place your graham crackers in a zip lock bag and crush with your hands. Pour the crumbs into another bowl.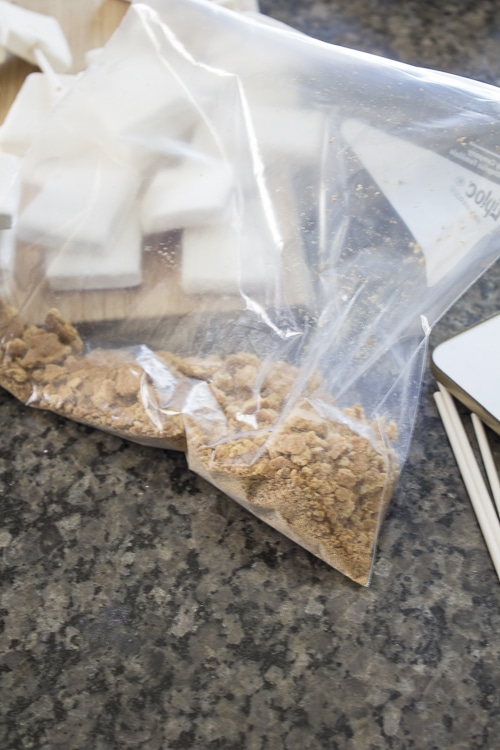 4. Take your marshmallow on a stick and using a fork, spread the melted chocolate all over it. Be sure to use the fork to get an even spread and not a glob.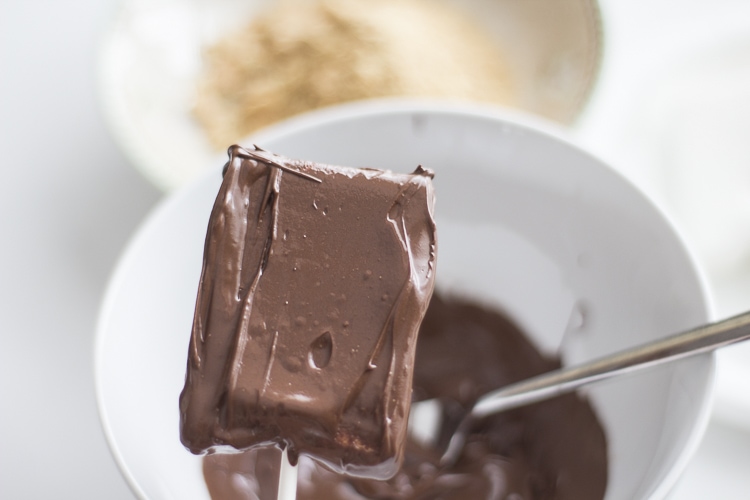 5. Stick the chocolate covered marshmallow in the graham cracker bowl and make sure to cover it evenly.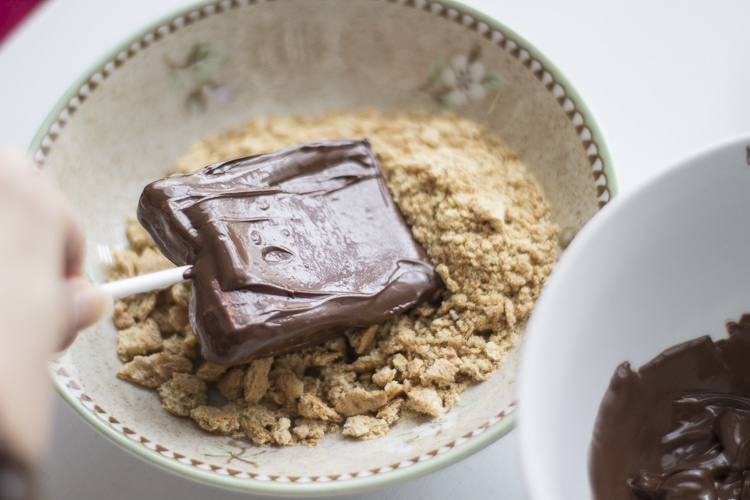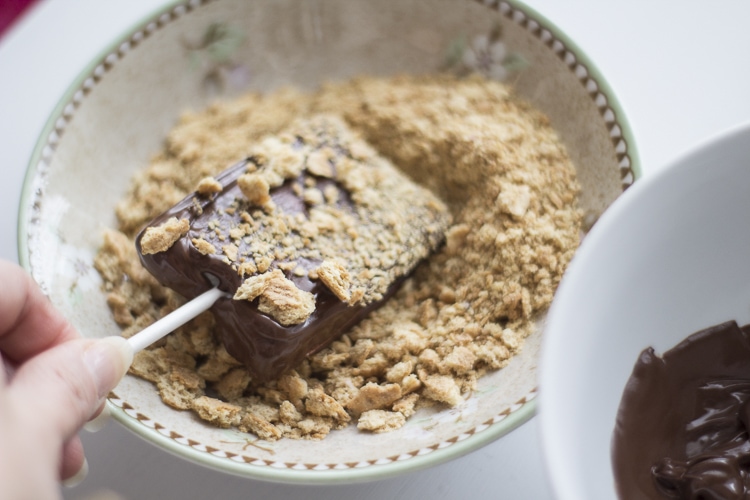 Place the covered marshmallow over the parchment paper. Refrigerate for 15 minutes to set and you're done!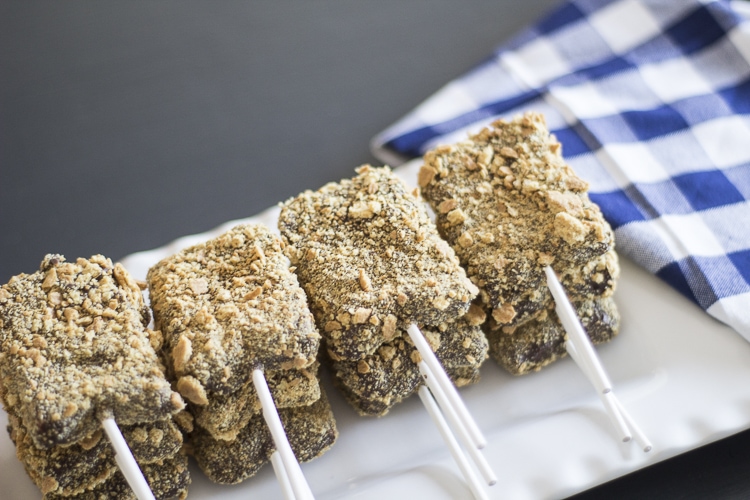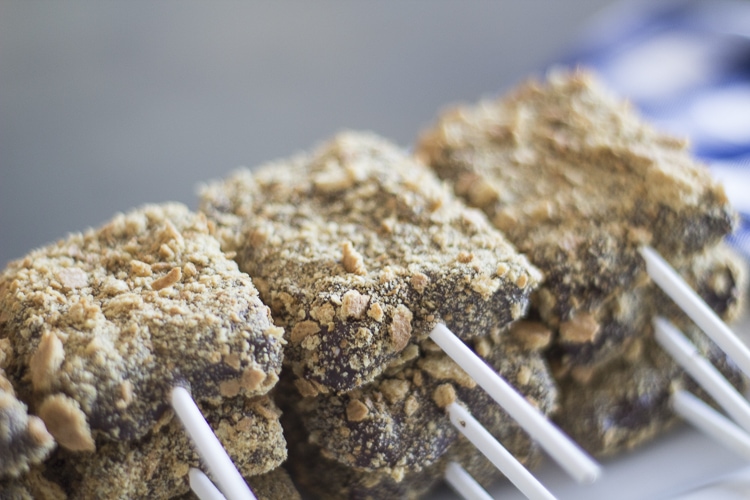 Aren't they so fun?! I love how easy they are to make and you could even make a whole variety of these. I'm planning on making some more for my friend's son's birthday party and will use fruity pebbles instead of crushed graham crackers. For Valentine's Day, they would be so pretty with some pink or red sprinkles. Thanks for reading and I would love for you to connect with me on Instagram and Facebook!