So I Married A Blogger Blog Hop
Today I am excited to be a part of a fun bunch of blogger ladies that had our poor husbands answering questions of what it is REALLY like to be married to a blogger.
My husband and I have been together almost 18 years and married for 11. It seems like yesterday but really we've grown up so much together. When I was looking for photos for this post, I could not believe how young we look!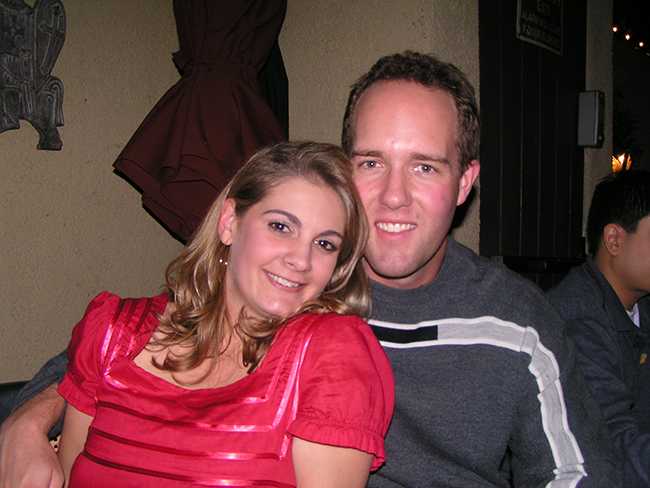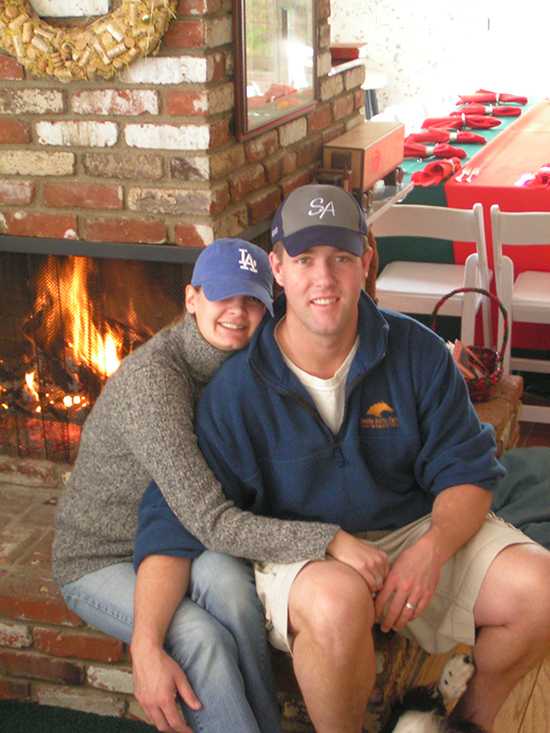 We have gone through A LOT in the last 10 years but I would not pick anyone else to have done it with. When ever I wanted to give up, he would push me to keep going. He truly has been my biggest supporter. So with that said . . .
To my friends who are bloggers . . .

You know your husband is incredibly patient, oh so kind and ignores the destroyed house from your shoots you are constantly doing. I know mine likes to walk out the door to go to work rather than see me tear up the house for yet another photo shoot. I desperately try to get it back in order before he comes home, but lets be real. I have a dumping ground uhm called the guest bedroom. Um yeah and it has trickled recently into the dining room. Anywhoooo . . . want to hear what my husband had to say about me?? Don't forget to scroll to the bottom of my post and see who else is part of this hilarious So I Married A Blogger Blog Hop! They all are just cracking me up!
1.
How involved are you with Rebekah's blog?
– I help proof and edit sometimes.
2.
How often do you read the blog? Are you an avid reader or do you see enough at home?
– A couple times a week.
3.
How much time does Rebekah spend on her blog? What are her hours like?
– Rebekah works very long hours on her business. She has a great work ethic.
4.
Are you the cheap manual labor or is there hired help for that? In other words, does Rebekah use you for your handy work?
– Yes, I help her prepare for mailings and trade show appearances. Building booth exhibits is my specialty.
5. Describe Rebekah's style.
– Clean and refreshing. She can customize a style based on her clients needs and personality.
6. Describe your style.
– My style is her style.
7. How often does your home change?
– So often I sometimes don't notice the subtle changes she's made.
8.
How many different sofas have you had since marrying Rebekah?
– 2 or 3.
9.
How often do you offer decorating advice? Does she consider your opinion?
– She's the expert, so rarely. She always considers, but rarely executes my ideas. ; )
10.
What's your favorite room in the house? Why?
– I like our family room. It's a very inviting and relaxing setting.
11. What does it really look like behind the camera?
– Same as in front.
12.
What is a project that you hate but have never voiced (or maybe you have)?
– Changing out light fixtures. She knows…
13.
Do you know of Rebekah's blogger friends? If so, who's your favorite?
14.
What's your favorite aspect of Rebekah being a blogger? Least favorite?
– She's doing what she enjoys. She works long hours and has to be on a digital device a lot.
15. What are your household chores?
– Coffee and trash…oh, and feed the dog.
16.
What's something about Rebekah that her readers might not know (but she would be okay with you sharing)?
– She hates Primus but can stomach Tool.
17.
What does Rebekah REALLY want for Valentine's Day, and what are you getting her?
–
A spa package to Lost Pines Resort. A box of chocolates and roses.
Oh my heavens those are hilarious!!
Thank you to my sweet husband for answering these and I have a better insight to what he really thinks of this whole blogging gig! No but really. Thank you sweetie. You ARE incredibly patient and supportive and I really could not do all I do without you!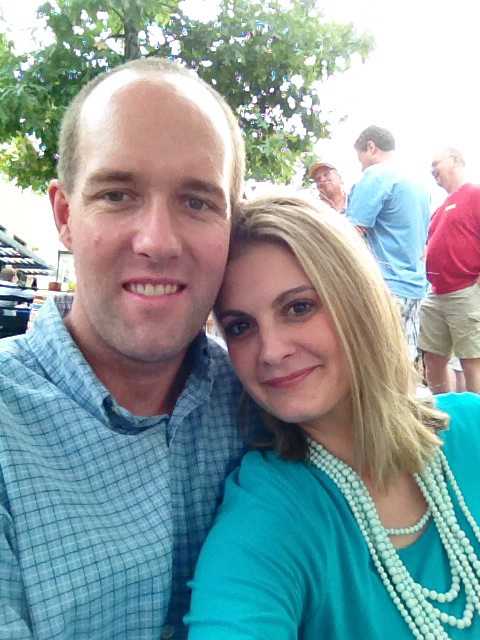 Okay so now go check out what these ladies husbands had to say about there life in the blogger world. I am dying laughing at some of the responses!