Modern Fall Mantle Decor Ideas
Today I wanted to take you into my client's home away from home and show you her modern fall mantle decor I created for her. I adore Lindsey and she is a fabulous hair stylist in Dallas with her "office" in this historic revamped building. She even has this amazing fireplace in her room that is the first thing people see when they walk in which is why she felt it needed to be dressed up for the Fall. She told me she wanted a very modern, white fall mantle with gold accents and this is what we had to start with . . . .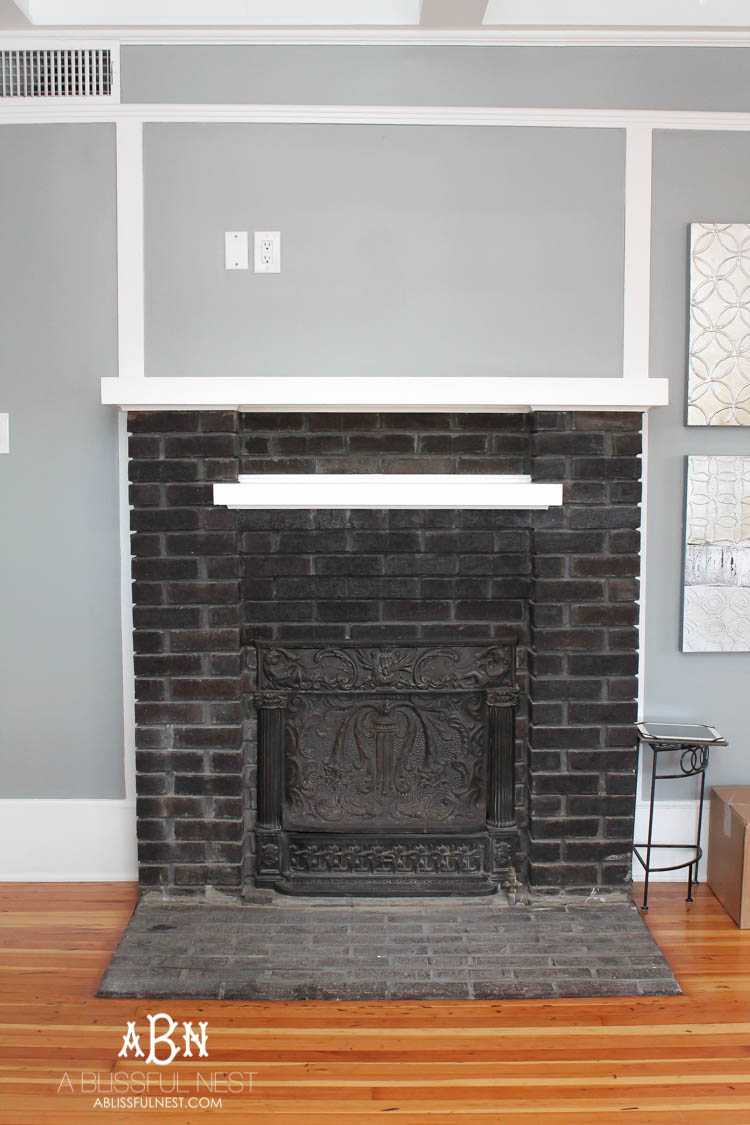 . . . . and this is what she has now. The rooms have a lot of Z-Gallery items and I wanted her mantle to reflect the aesthetics of the rest of the spaces.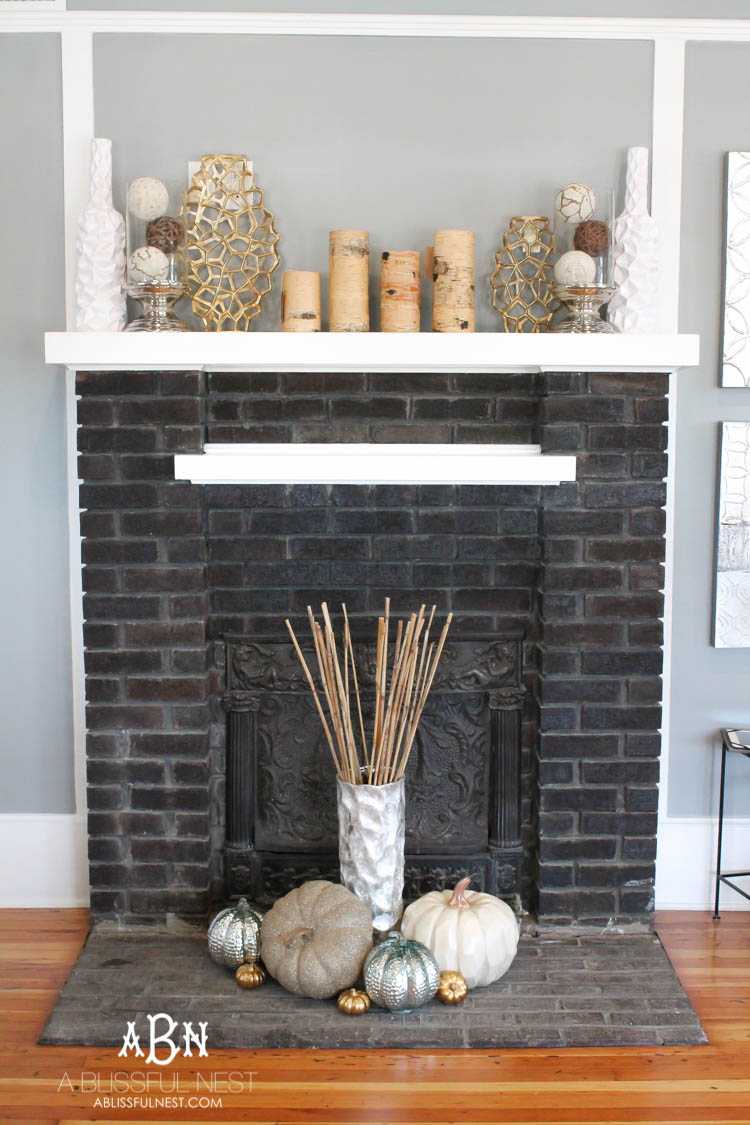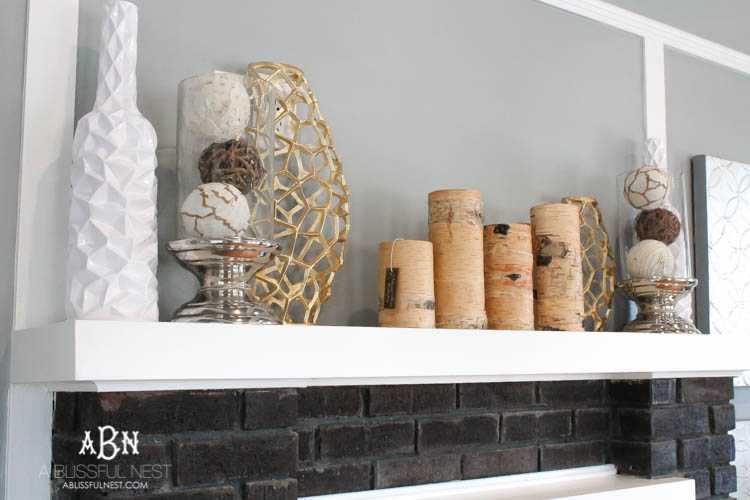 I just adore these textured looking vases which I used to flank both sides of the fireplace. Then I added these mercury glass hurricane vases with an assortment of natural balls for added texture.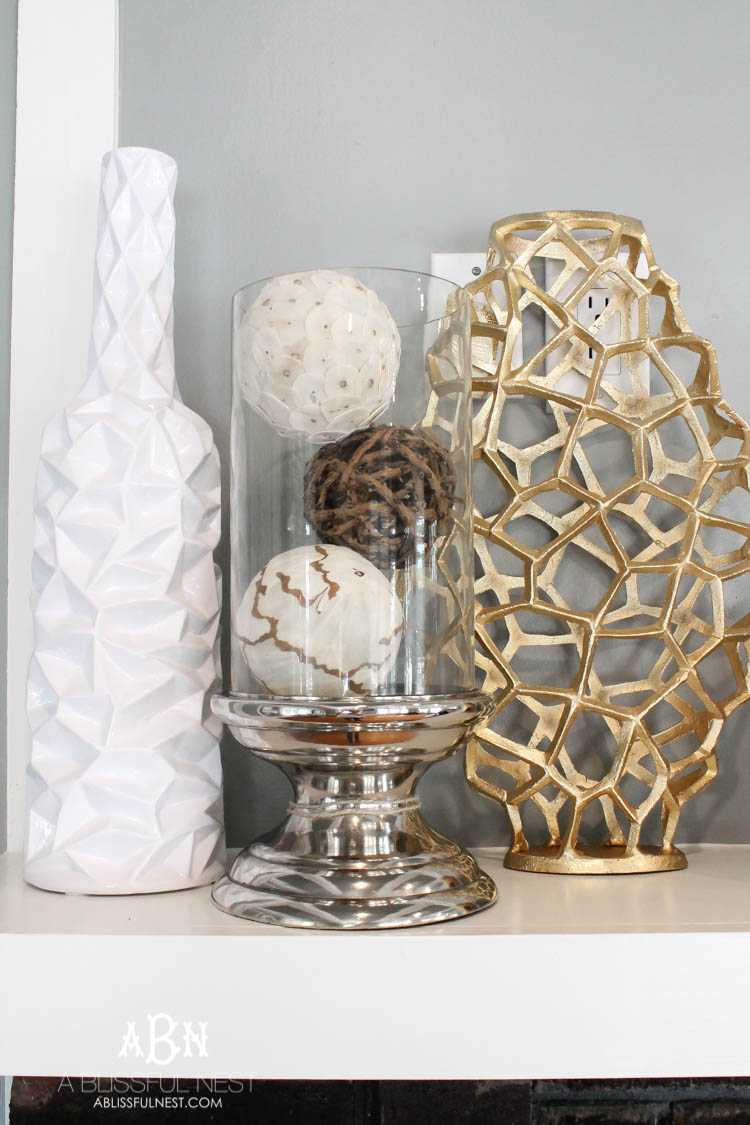 Those gold lace work vases are amazing aren't they? They were the perfect touch of gold to go with all this white and silver.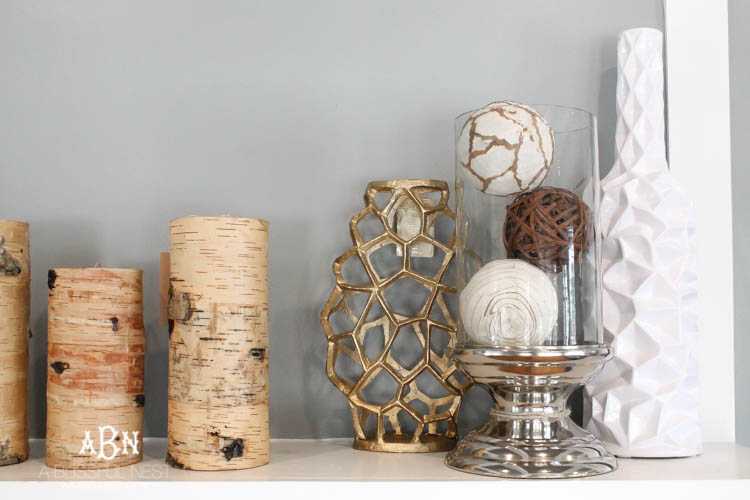 I love birch looking candles at this time of year and think they can transition nicely to Christmas decor too. They look amazing clustered together like this.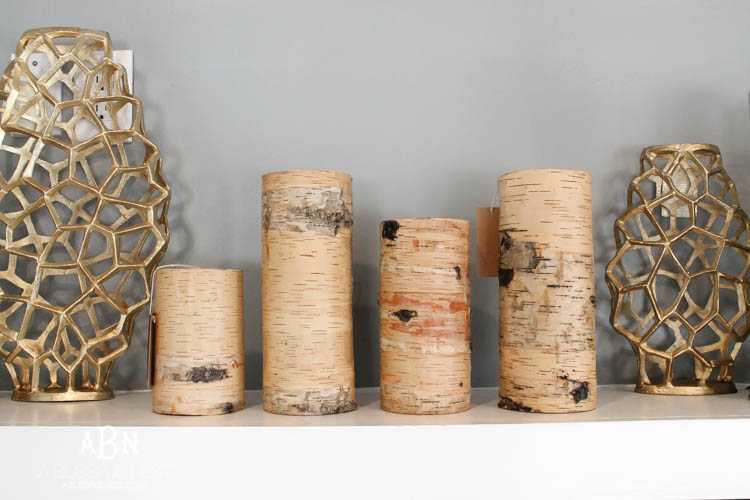 The base of the fireplace is so tall and dark so I split it up with this really tall silver vase and some bamboo sticks for added height. Then clustered pumpkins in our white, silver and gold around the bottom.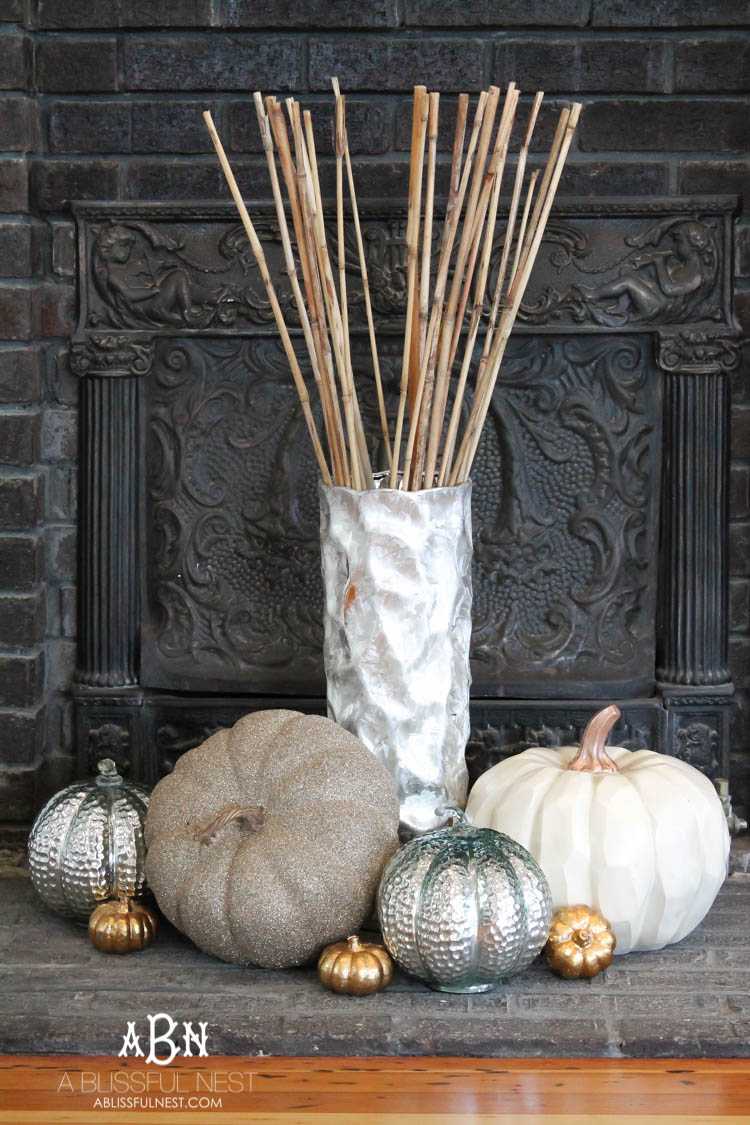 I love how this mantle turned out neutral enough to go with the decor in the rest of the house but really defined her space. It is SO different from our mantle and I just love how we played around with metals here.
You can shop these items below and recreate this look for yourself!