Moms Night Out Ideas Done Right!
Sometimes having a MNO is so important! I was so fortunate to enjoy one this last weekend with Mariah and she has some great moms night out ideas this week.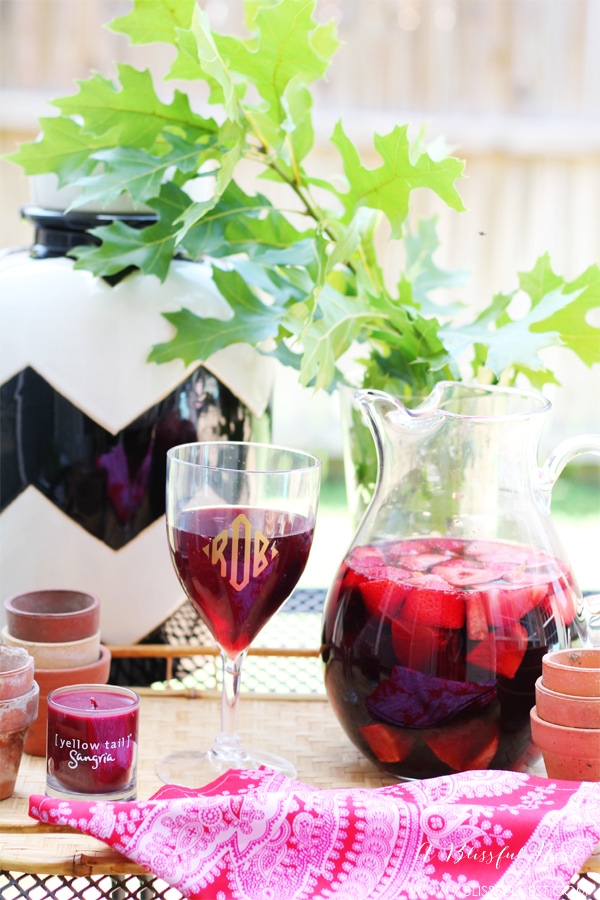 A cute little set up like this and a very special ingredient was the magic sauce as I like to call it was all that was needed. Hanging with the girls and relaxing a little is just what the doctor ordered for me before this big work week. Of course where would I be without my favorite monogram glasses! I love these guys and they are so outdoor party friendly since they are not glass. I mean brilliant.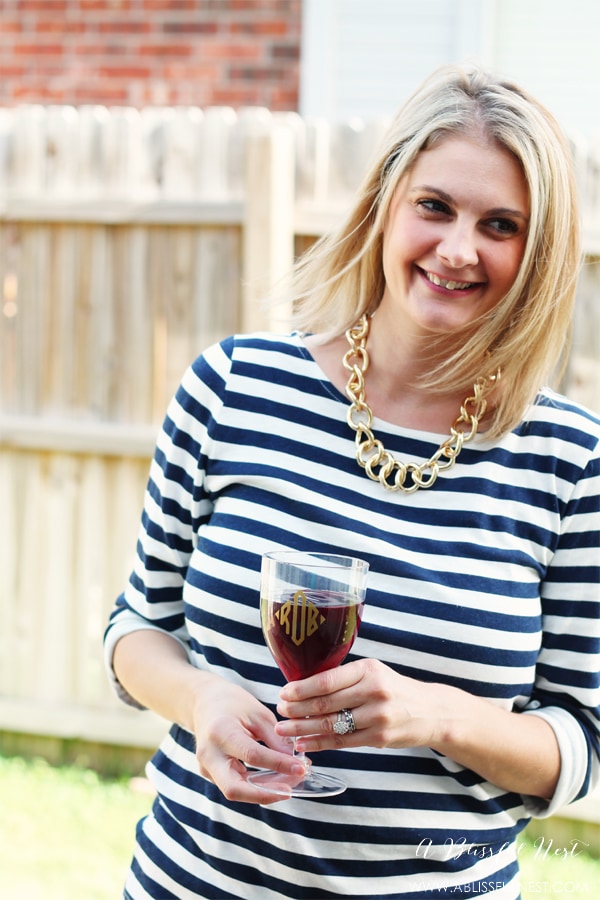 And of course when you look great you feel great right?! I love to dress up for MNO and yet feel comfortable. My new navy striped shirt and pink shorts were so comfy. I've recently been obsessed with necklaces. Is this a trend or am I just late to the game? This gold link chain necklace is my current fav and I even wear it with just a tank top and shorts.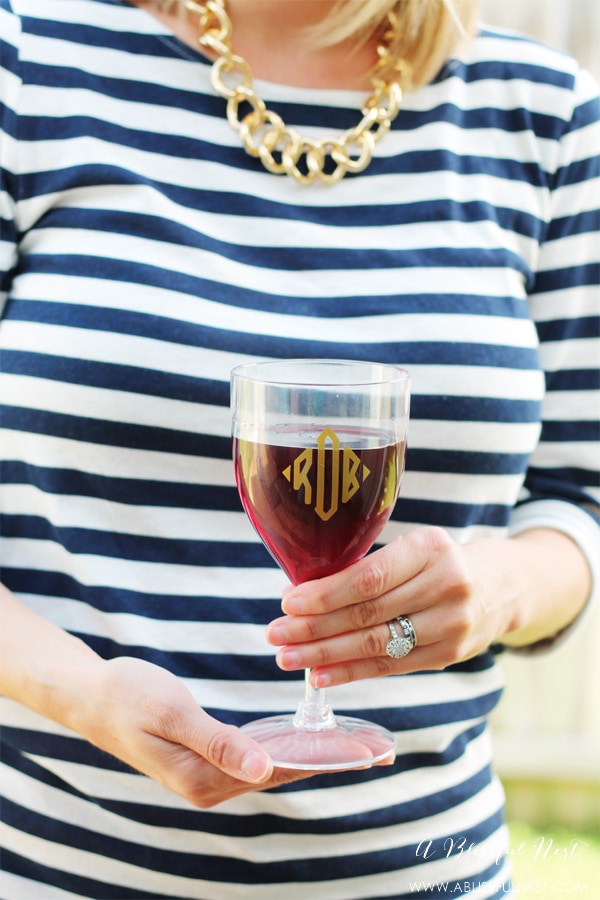 So grab your girl friends and pop over to Giggles Galore for your magic sauce to make the best moms night out!
Want to get my MNO look?