This post is sponsored by Nordstrom, but all opinions are my own.
I don't know about you but it is officially fall here in Dallas with cooler temps and the leaves changing. This cold brisk air has me thinking about updating my wardrobe for the season.
Whether you are looking for Christmas gifts or for yourself, the Nordstrom Fall Sale is a must in my book. I love that they have so many unique styles and in every price range.
Today I'm sharing my favorites from the sale and items that are currently in my cart!
This post contains some affiliate links for your convenience. Click here to read my full disclosure policy.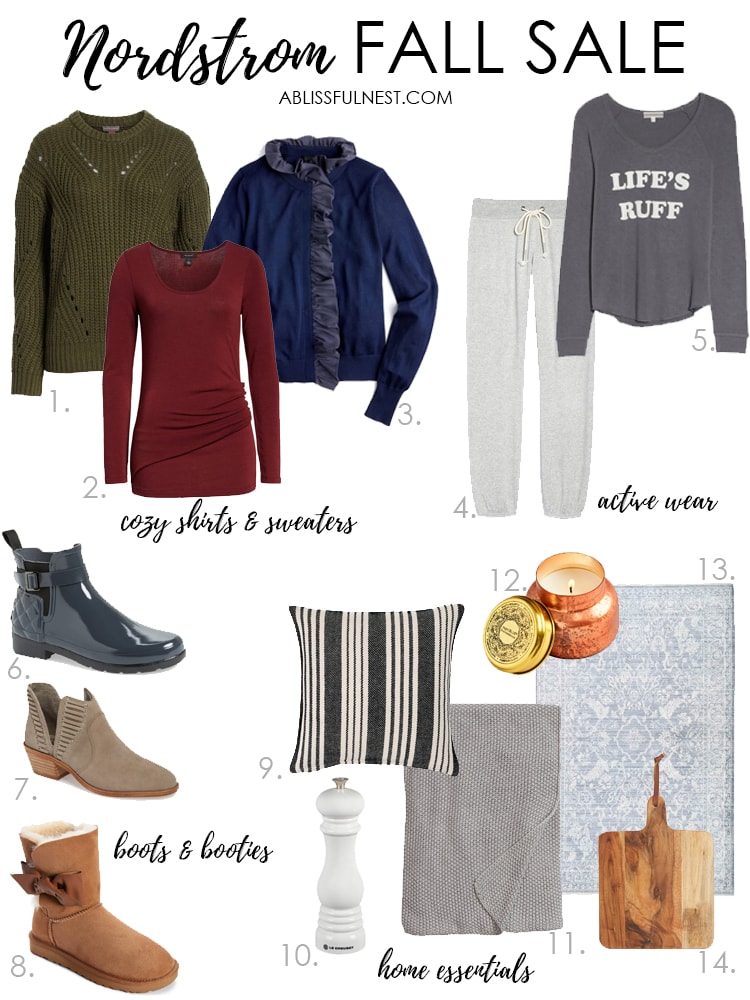 1 | 2 | 3 | 4 | 5 | 6 | 7 | 8 | 9 | 10 | 11 | 12 | 13 | 14
I have always been a Nordstrom shopper starting way back in the day when I was in high school and would steal away to the mall with my girlfriends. We loved Brass Plum (now called B.P.). As I moved to college and then into the work force, I have always loved their easy to find staple items and ease of shopping.
If you can't make it into a store then their online shopping is a breeze. Honestly I probably use this more than going into a store these days just because of my busy lifestyle. Nordstrom has free shipping to anywhere in the US and free returns. If you don't like something, you can just box it back up and send it right back. I have to be honest I use this a lot since I am one of those that needs to try things on before I commit.
Nordstrom also has curbside pickup. So if you order something online you can pull right up outside the store and they will walk it right out to you. You can not beat Nordstrom customer service!
I always think you can't go wrong gifting someone a Nordstrom gift card and you can even send them on E-Gift Card. A feature I will be trying out this holiday season is the Wish List where you can build a list of your favorite items and send it to whoever will be buying you gifts. This makes it so much easier for long distance relatives and grandparents.
Okay so onto the sale and my favorite items!
Nordstrom Fall Sale Must-Haves:
Women's Clothing:
There are so many great finds in the fall women's clothing sale section and I really love all the sweaters and activewear. Some of my favorite brands have some items for a steal like this Halogen Ruched Top and Treasure & Bond Drape Cardigan. I think both of these would be so cute layered together. I am also in love with this chunky knit sweater with the folded cuff. This reminds me of my favorite sweater I got last year and this one is only $33 right now and comes in 3 colors.
Here are some more of my favorites right now that are on sale. Just click on the pictures to go right to them.

Women's Booties & Boots:
Okay can you ever have enough boots and booties?! I hope your answer is like mine and is NO! I live for bootie and boot season and buy a couple pairs each year. They are such a staple and not to mention keep me feet warm in these colder months. One of my all time favorite brands for shoes is Charles David. I have been wearing them since high school. Their boots and heels are some of my favorites. I especially love these over the knee boots with the low heel. They come in 2 colors and are 40% off.
Currently I have these Uggs on my feet 24/7. I love the bow detail and seriously they are the softest thing you will put on your feet. They also are part of the sale and are 35% off.
Here are a few more of my favorite boots and booties that are part of the fall sale. Just click on the pictures to go right to the item.

Handbags & Accessories:
Kate Spade has to be one of my all time favorite brands and they are just such great staple handbags. They last a long time and are super stylish. I am currently crushing on this leather satchel in the hazel color. I love that it has a short and a long strap.
I added this multi colored scarf to my cart and love the hint of light blue in it. It is on sale for $18 which is such a steal! It would look perfect with my favorite peacoat which is also on sale for only $38.
Here are a few more accessories I am eyeing in the sale.

Men's Clothing & Shoes:
I swear my husband can be so hard to shop for so when the fall sale comes around, is the best time to grab things for him I know he will use and love. Currently I am on the hunt for a really good jacket for him and I am loving this quilted puffer jacket. It comes in 3 colors and would layer great over sweaters.
My husband also always needs dress shirts and I love this gingham one that comes in 6 colors and is less than $40. Time to stock up!
Here are some more items that are great gift ideas for men.

Kids Clothing & Shoes:
Nordstrom has so many great kids brands and I am loving all the Tucker & Tate pieces. I mean how cute is this black and white little dot bow headband. My daughter would wear this all time to school!
This packable puffer coat is such a great deal. It is under $30 and comes in 2 colors.
I also have these adorable gold booties in my cart for Lauren. They come in 4 colors and are under $40. I am even thinking I might get her the black ones too.
Here are a few more of my favorite items for kids that are part of the fall sale. Just click on the photos to go right to the items.

Home Essentials:
Okay so you know I can't forget about all the home items on sale to share with you! There are so many good ones. There are a lot of Anthropologie items like these adorable festive cups that I may snag for my coffee bar.
There are a lot of great hostess gift ideas to stock up on too like these Anthropologie serving spoons and this Kendra Scott candle. Holiday parties are right around the corner and these would be perfect to take with you.
Here are some more of my home favorites that would make great holiday gifts.

So there you have it! All of my favorite's from the Nordstrom Fall Sale. It is so good this year and I would love to hear in the comments what things you buy.
THIS IS A SPONSORED POST. A BLISSFUL NEST HAS RECEIVED PAYMENT, TRADE, AND/OR PRODUCTS FROM NORDSTROM IN EXCHANGE FOR PROMOTING. HOWEVER, ALL OPINIONS STATED ARE OUR OWN.