Valentine's Day is fast approaching! Haneen here, from Haneen's Haven! Hopping on to Rebekah's fab blog for a quick and easy DIY gift with humor with this simple DIY Valentine Art Idea. Everything's better with a little humor, isn't it?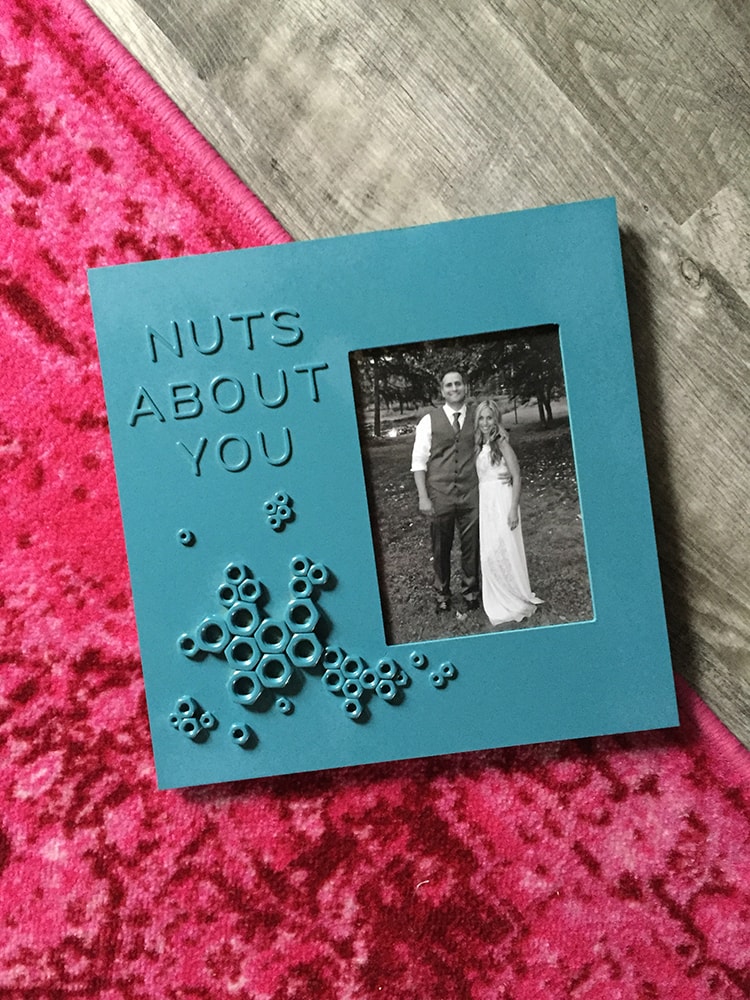 The hexagon shape is everywhere right now: light fixtures, tile, fabric, art. I came across a fun project in the Do It Yourself magazine for applying hex nuts to planters and spray painting the whole thing for a monochromatic, textural look, and wanted to apply it to a frame instead. Here's what you'll need:
Nuts About You Framed Valentine Art Idea:
Supplies:
Plain frame (found at your local craft store: Michael's, Joann's, Hobby Lobby, etc.)

A few packs of hex nuts in various sizes

Liquid Nail glue

3D stickers

Spray paint in the color of your choice
Instructions:
So initially, I was going to use leftover paint I had from my laundry room ceiling…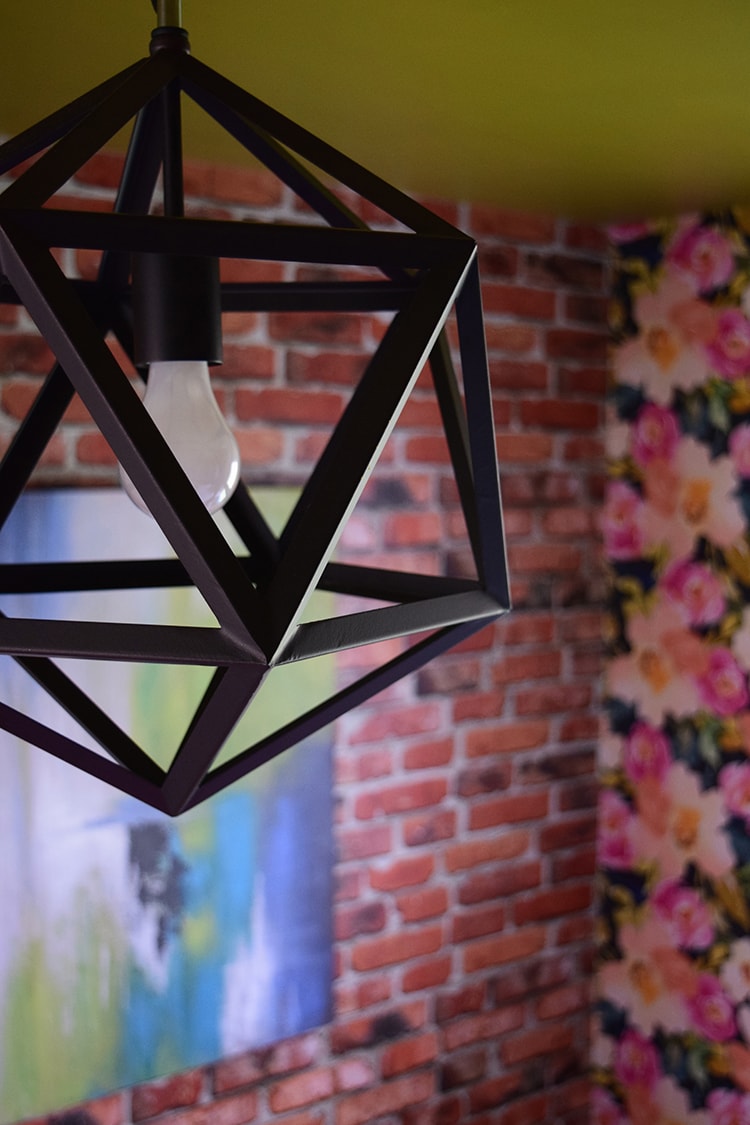 So that's why I've got the paint can and paint brushes in this pic…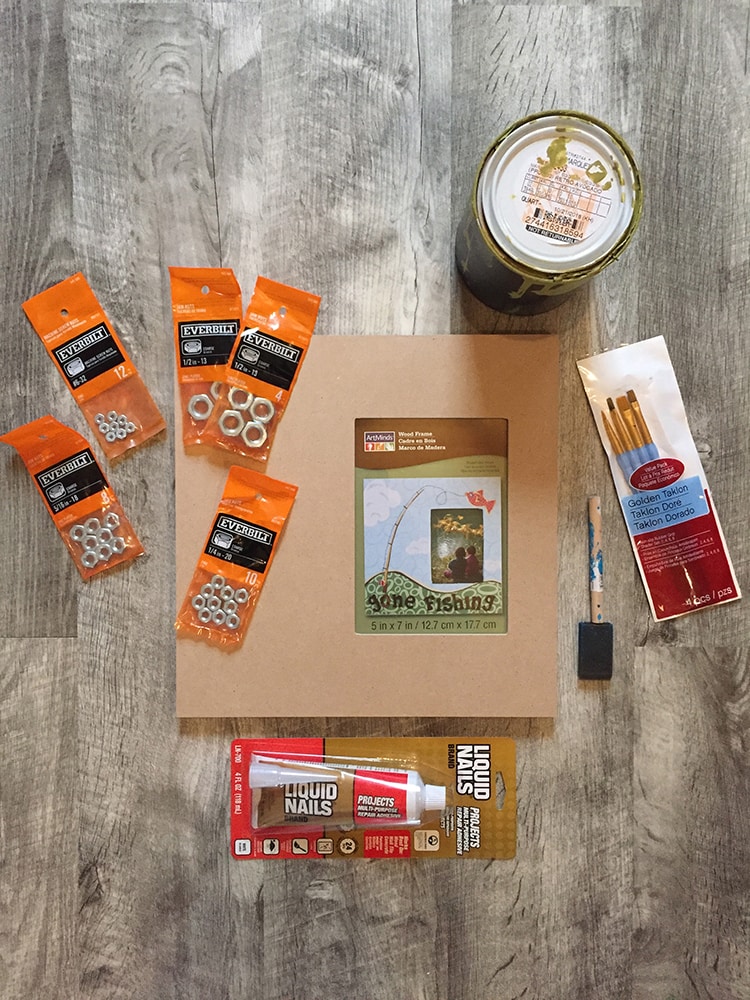 But then I decided spray paint would be easier. Also, initially, I wasn't going to say anything on the frame. I was just going to lay out the nuts in a cool design and call it a day, but after I opened the packages I realized I didn't quite have enough to fill the frame, so I came up with the goofy quote to add to it. So here are the stickers and spray paint I used…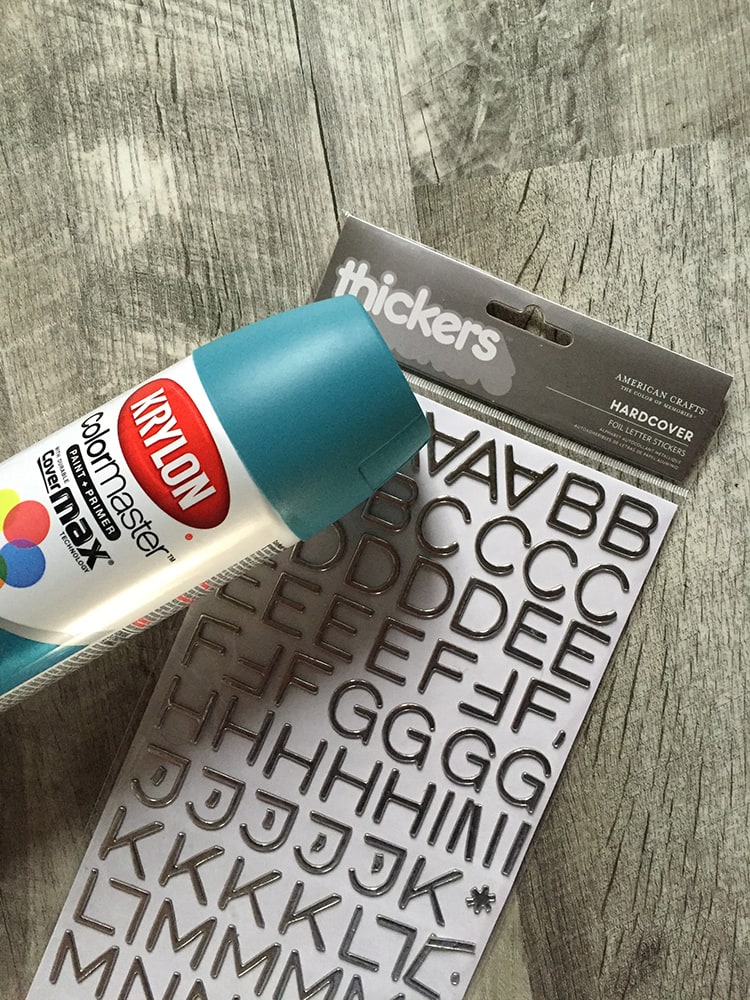 Ok, so basically, I sat and watched "This Is Us" while randomly arranging the nuts on the frame. There is no right or wrong. I just varied the sizes and tried to make an aesthetically pleasing design around the side/bottom of where the photo is going. This wasn't originally intended for Valentine's Day, but when I noticed I had some room up top but not enough nuts, I thought I'd give this some whimsy and charm by adding "nuts about you." Kinda cute, huh?" ?  I love typography, so adding the letters actually made me love this even more. But you can certainly omit the quote and buy more nuts than I did and go to town arranging them all over the frame.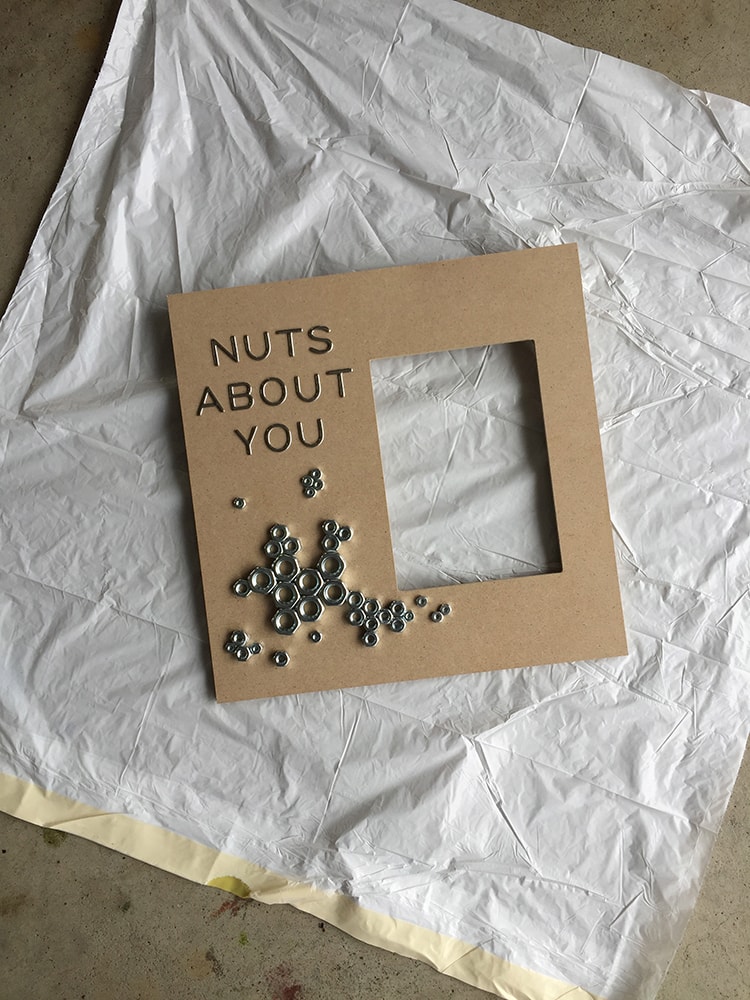 Next, I took the frame in the garage, laid it down on a garbage bag, and spray painted it this fun peacock blue color.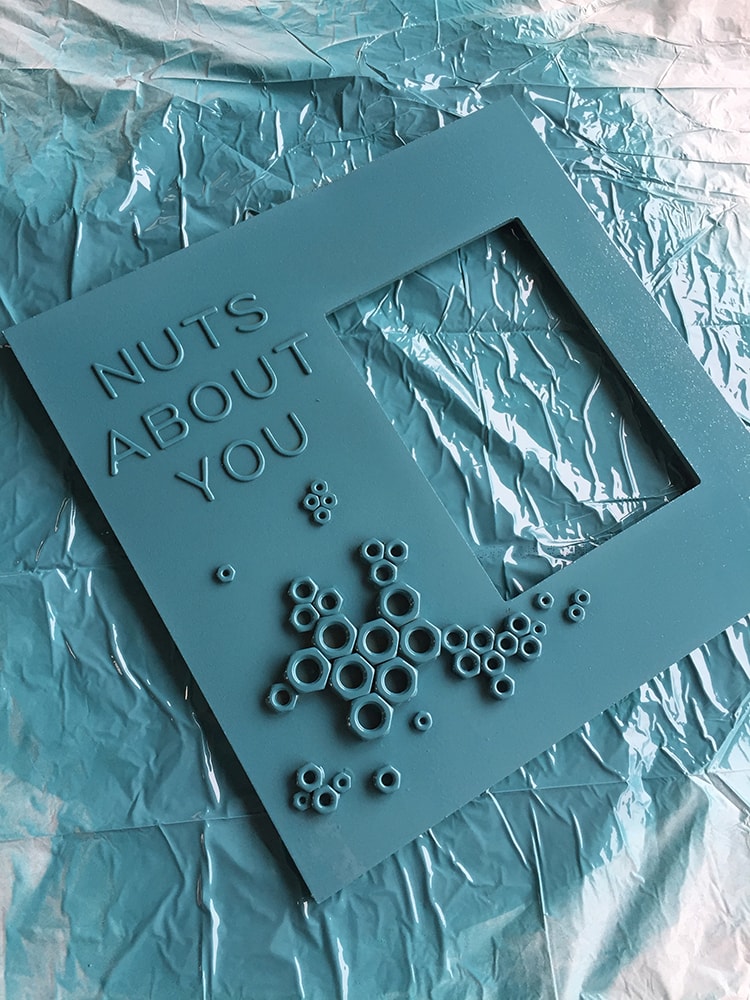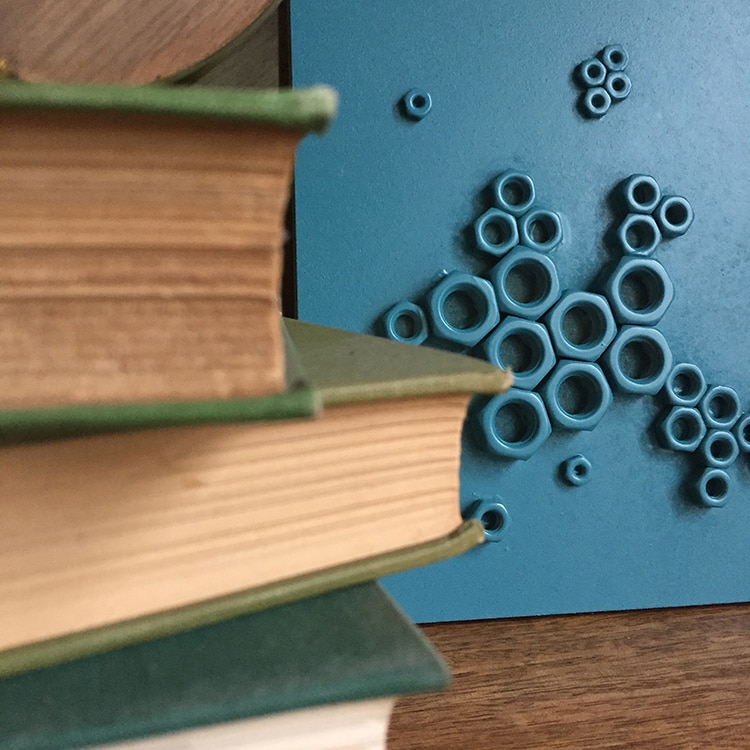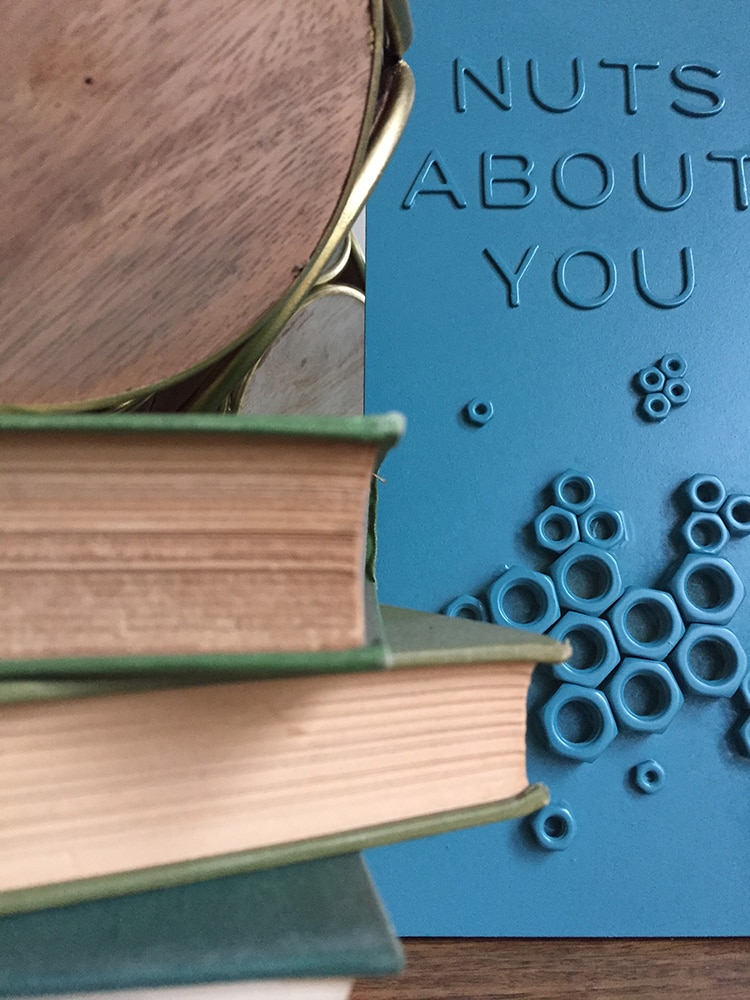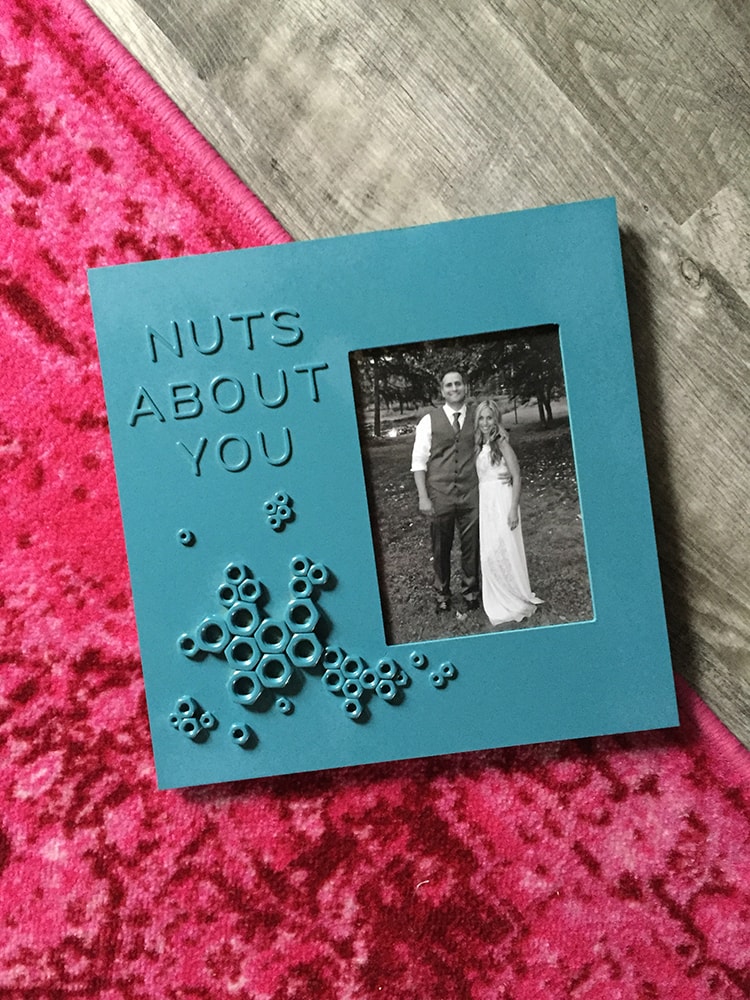 And there you have it!  A simple Valentine Art Idea and a fun gift for my guy! We've been married almost 17 years- I haven't done a DIY gift in quite some time. I'm sure he'll get a kick out of this! This isn't our wedding photo, by the way. This is at my sister's wedding?  If you do this, please share a photo with me! I'd love to see how different people make something completely different out of the same idea.
Cheers to crafting and finding humor in everything!
Haneen